As for me, it was the best fashion event in 2014! Of course there are 9 more months and lots of strong competitors, but now Mango fashion show is something I really want to tell you about and happy to be part of.
To be honest with the help of this brand I not only visited the fashion show, but had not less than a "Mango day": choosing the dress (you can see it at the first picture), making two interviews with the foreign guests of the event and the fashion show itself. Be ready to look through so many photos I can't even count them!
Before we begin let me tell you a couple of words about the dress I had a chance to choose at Mango for that day. It appeared to be comfortable enough to wear it all the day long and beautiful enough to visit the fashion show. Not an obvious combination in fashion world, isn't it?:)
First of all together with Alesha we went to the Golden Apple hotel for an interview with wonderful Andy Torres, Style Scrapbook author. By the way, I've been at Golden Apple restaurant several times already, but had no idea there is also a hotel:) While waiting for an interview I couldn't resist taking some photos in a giant apple placed in lobby. Of course it's kinda trivial, but honestly – isn't this apple made for cool photos?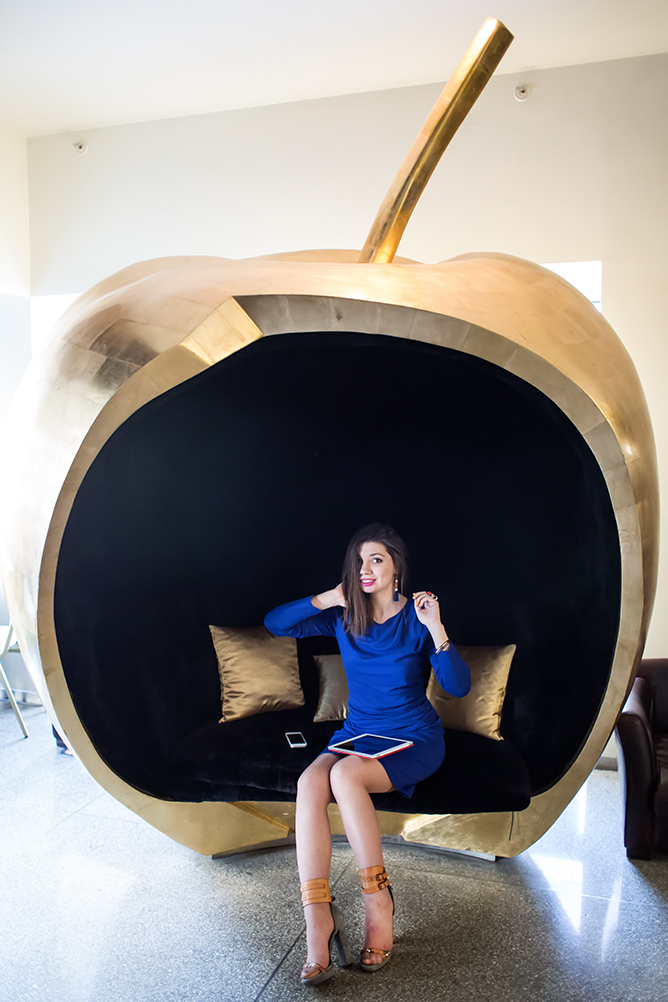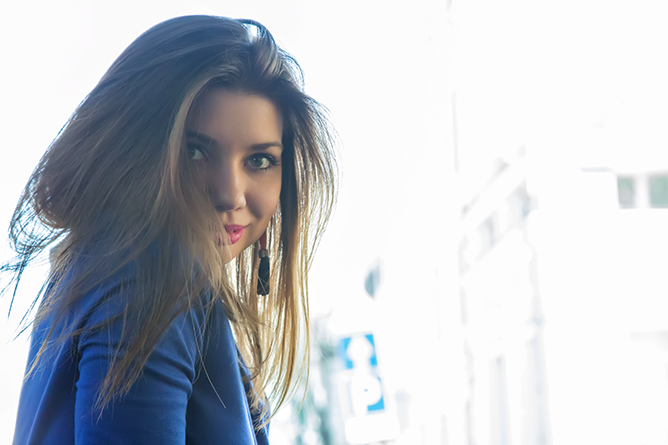 Andy turned to be very nice person. As well as all foreign bloggers I had a chance to meet actually. And my question about why is she never smiling at photos made her laugh a lot, because her photographer also thinks so:) But I can't tell you all the secrets right now, be patient and wait for an interview at Cosmoshopping.ru.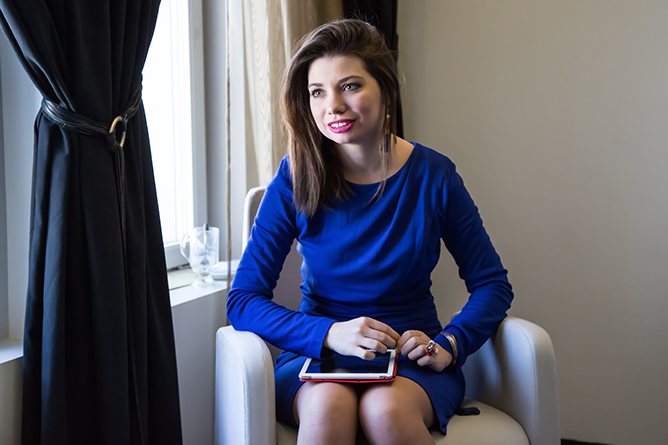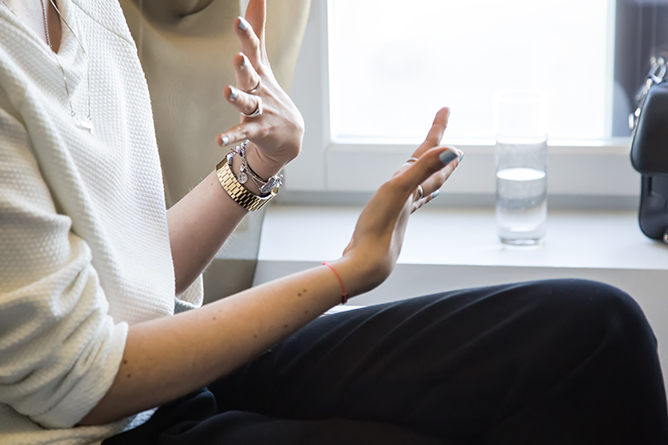 Afterwards I had to run quickly to another hotel, where beautiful Ireland Baldwin was already waiting for me. Freankly speaking, I didn't have to run that fast if only Alesha didn't have to visit office so unexpectedly. He had to take a car and I was left all by myself.
Ireland is a model and an actress. She is also a daughter of Kim Basinger and Alec Baldwin, but what I liked about her is the fact, that she is trying to make her own career and is not ready to always be just a daughter of famous parents. She is ready to work hard.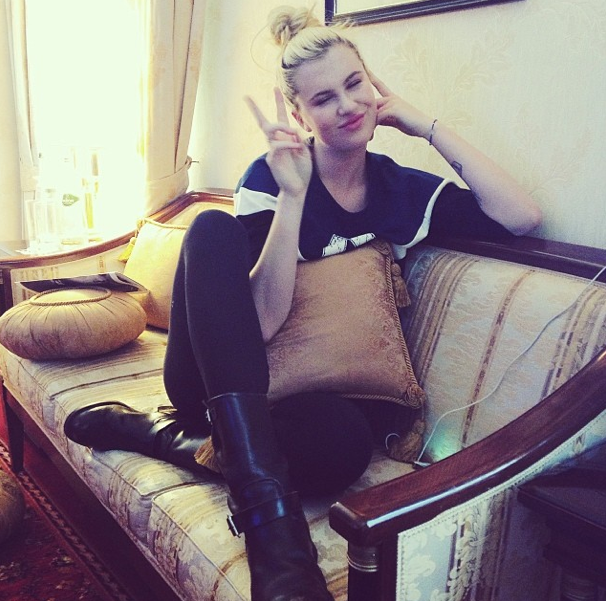 Unfortunately this photo from my Instagram (@thestylejungle) is the only photo of Ireland I have. But you can already read my interview with her at Cosmoshopping.ru.
Finaly it was the time of the fashion show. I was lucky enough to have couple of minutes for dinner, blog updating and drinking my new favorite latte tea from Starbucks, but Alesha didn't eat since breakfast (and girls are proud of not eating for 12 hours and calling it "diet"!). That is why I'm going to start with the following photo:)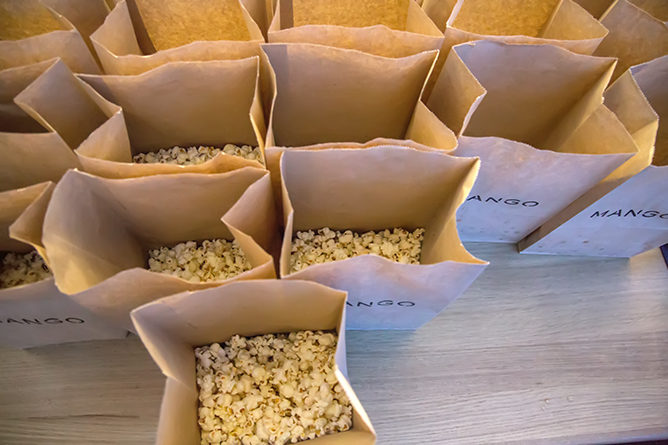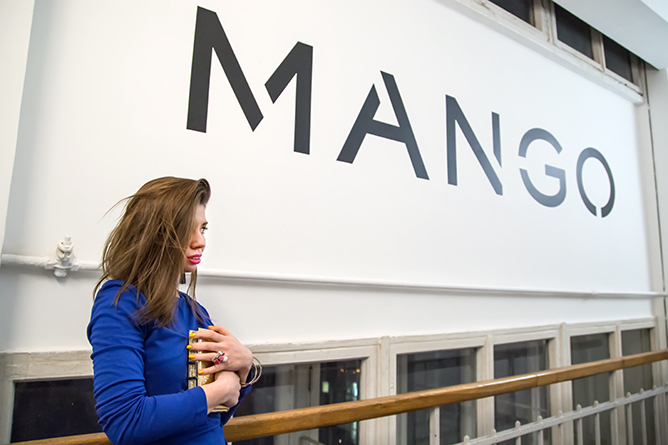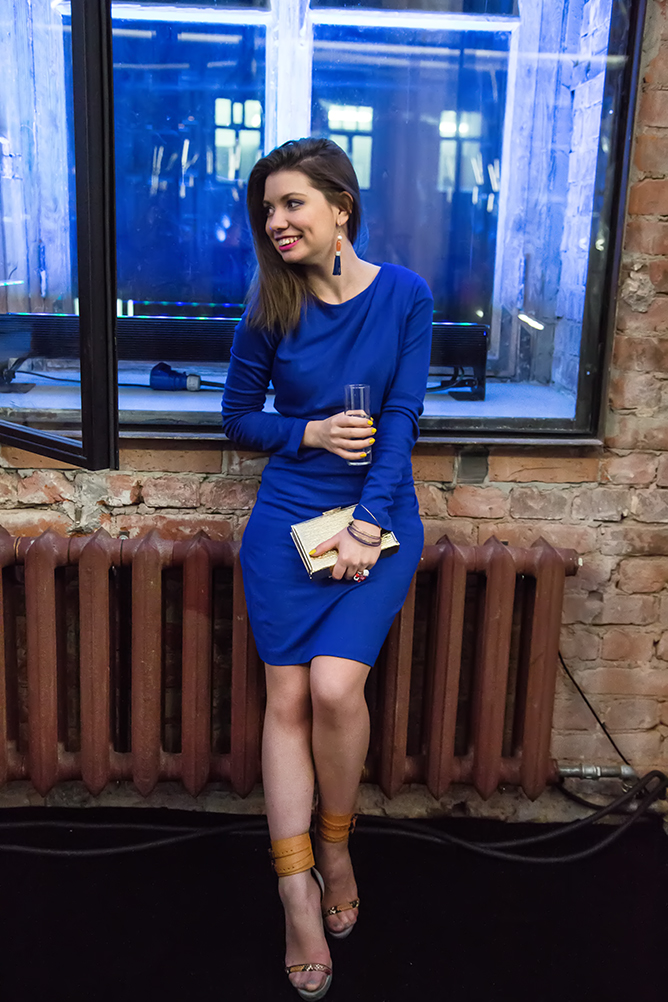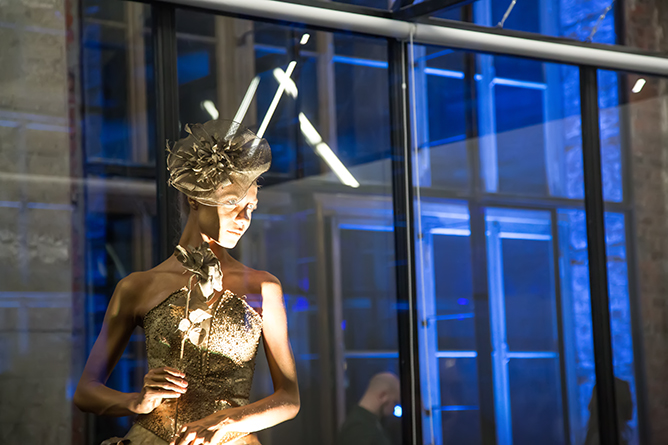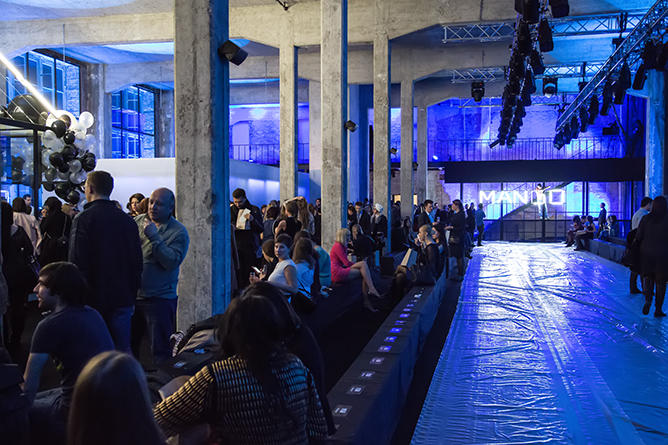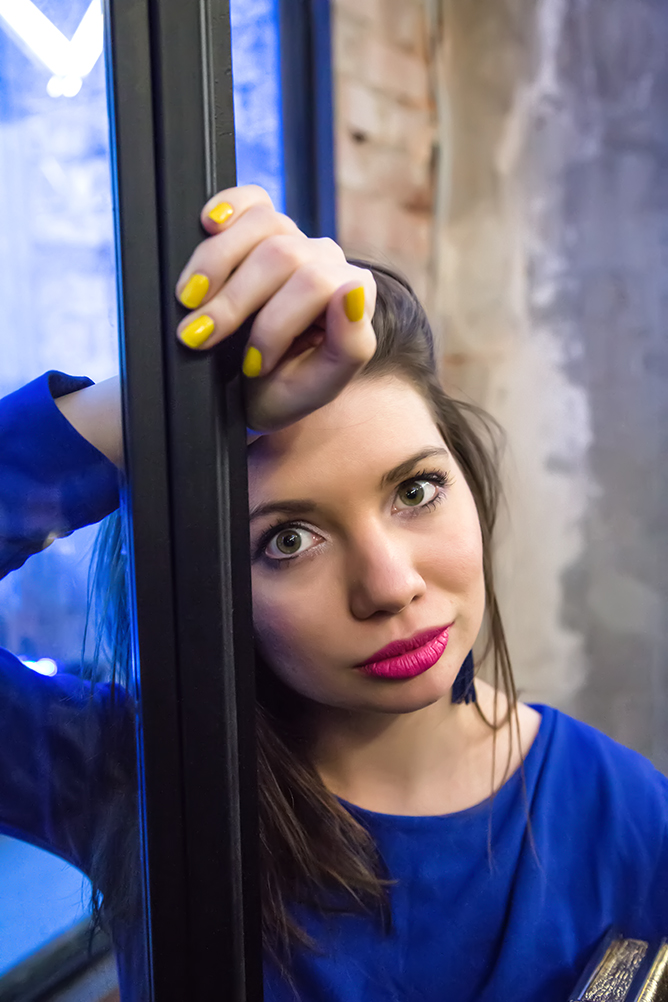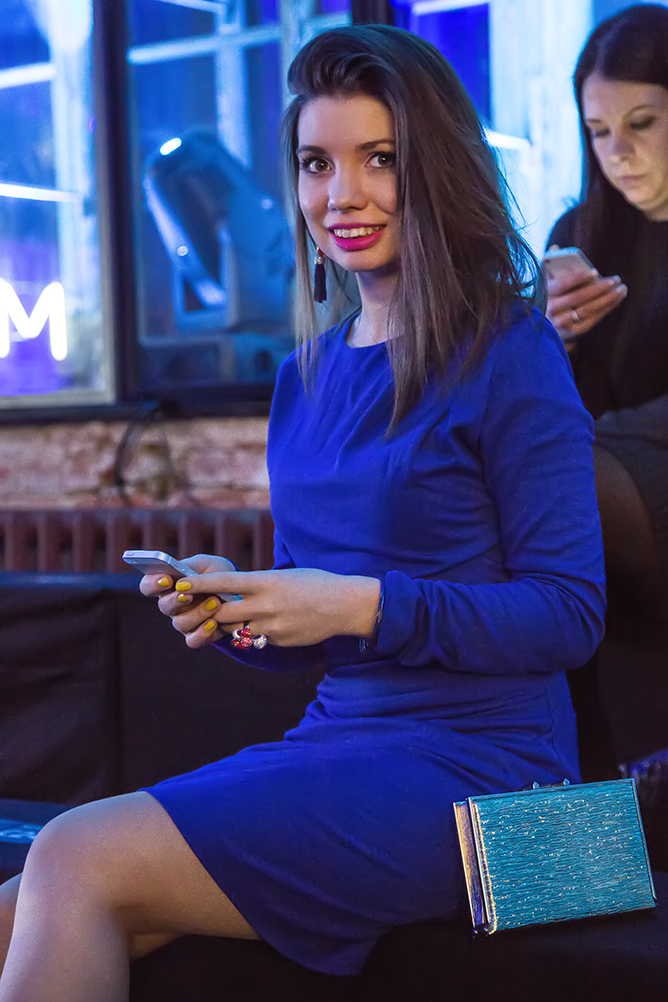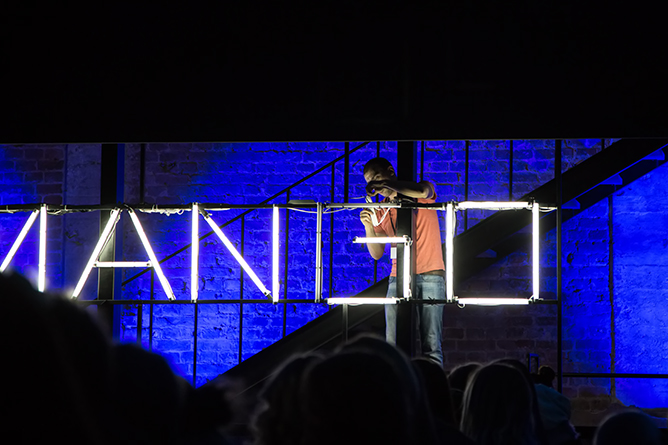 Do you know why I call this event the best one in 2014? First of all because of all that inspiring meetings during the day, but secondly because of the atmosphere of the fashion show. I liked the place of the show a lot – it was so big and beautiful. And I even told Alesha that it was like Milan shows – without haughtiness Moscow events are always full of. Every guest felt welcomed, had his own seat (what doesn't often happen during our shows), could have a small chat with other guests. So relaxing and nice!
During her interview Ireland told that high fashion appearance of clothes is what she likes most in Mango. I can complitely agree with her! Clothes at catwalk looked really impressive and simple (my favorite combination!). And I can't wait to add sporty pieces to my wardrobe. They are so cool!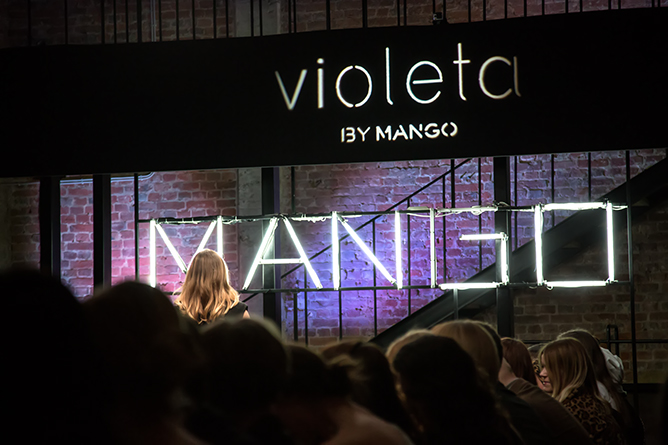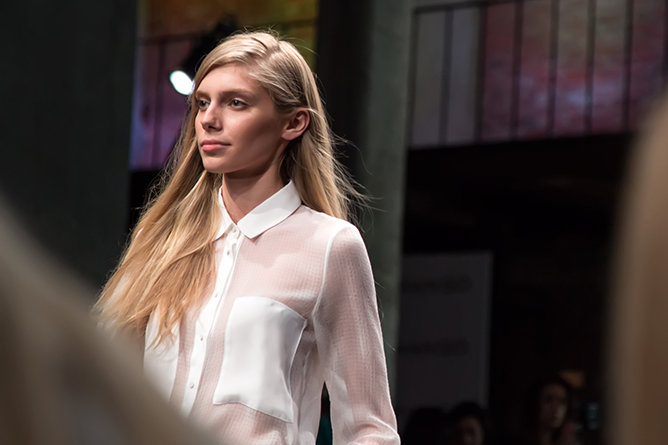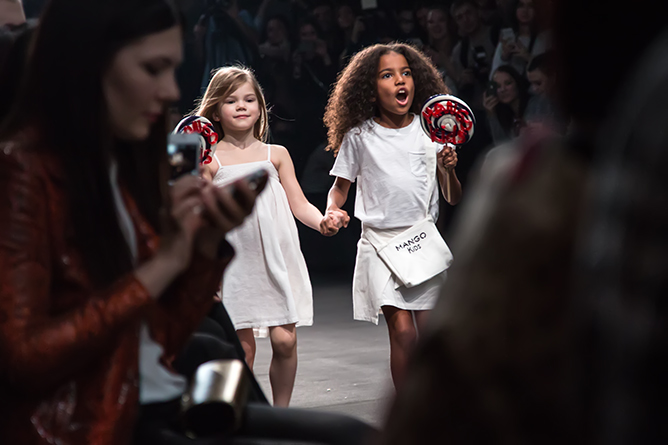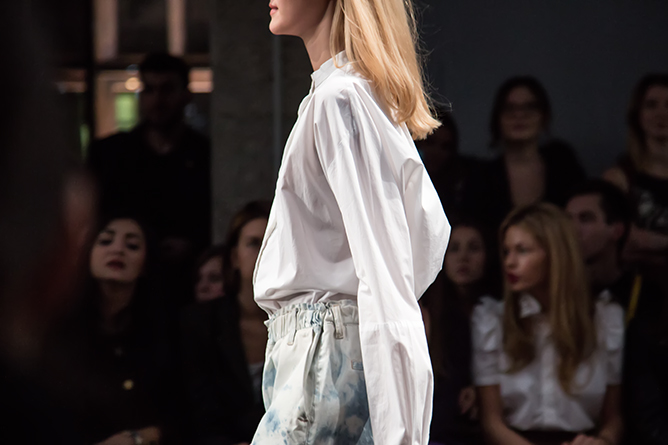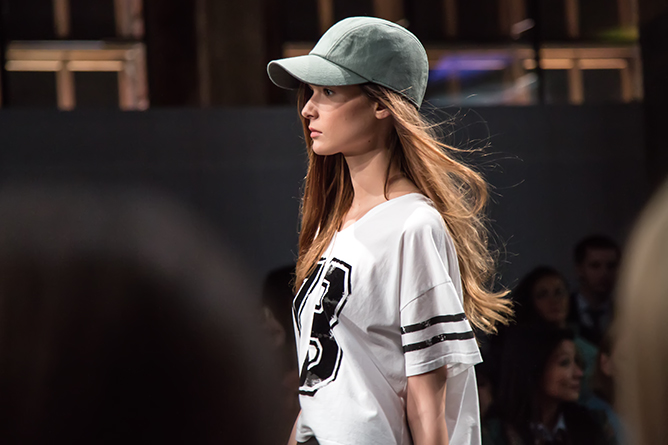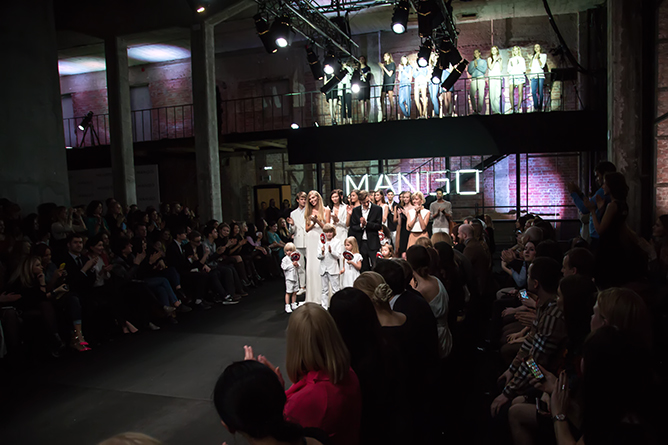 We already had to queue into wardrobe for half an hour or more after several events so this time decided to go for a small experiment and run between parking and fashion show without outwear. Thank God we are having really great weather in Moscow lately! So we even had a chance for some more photos:)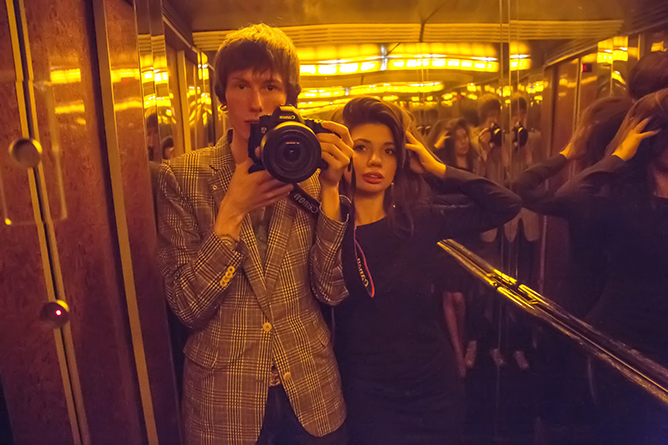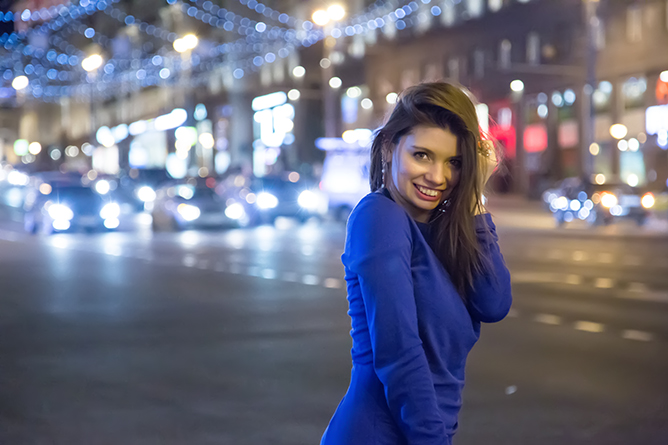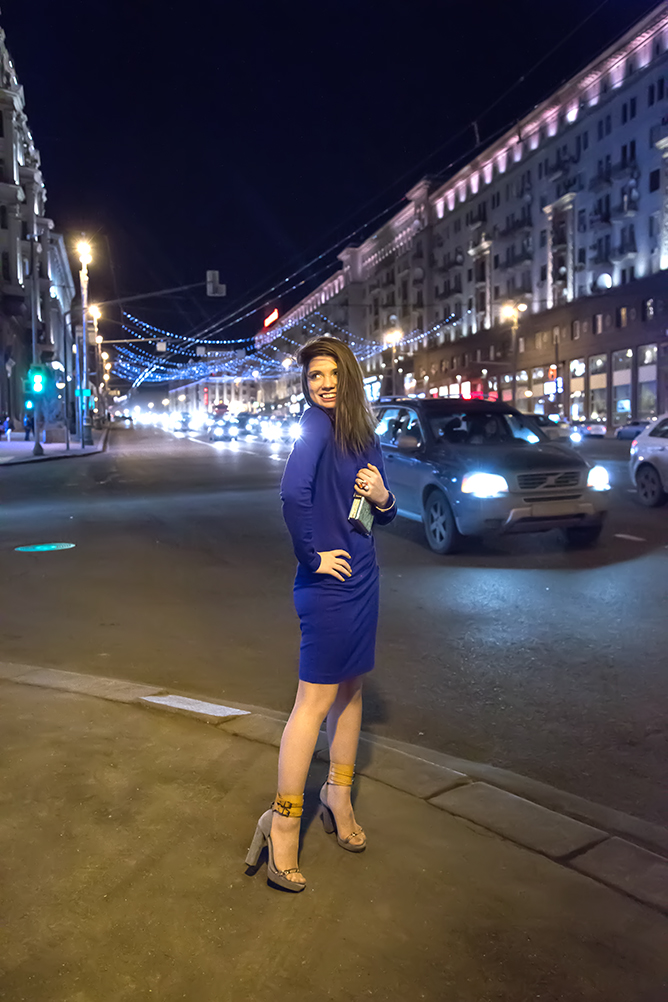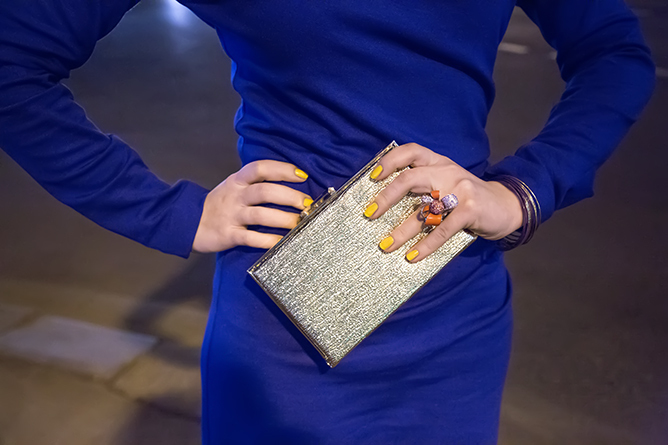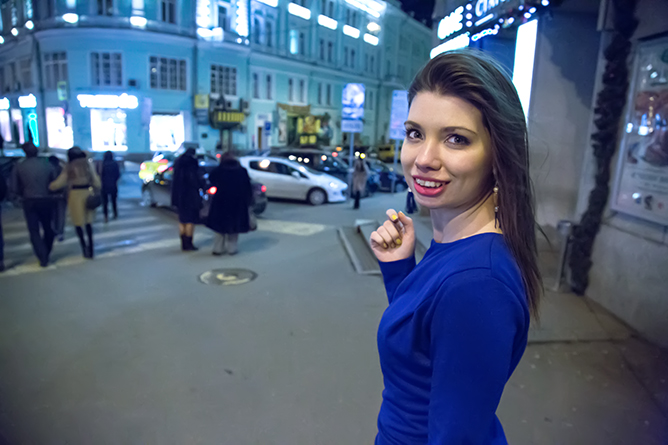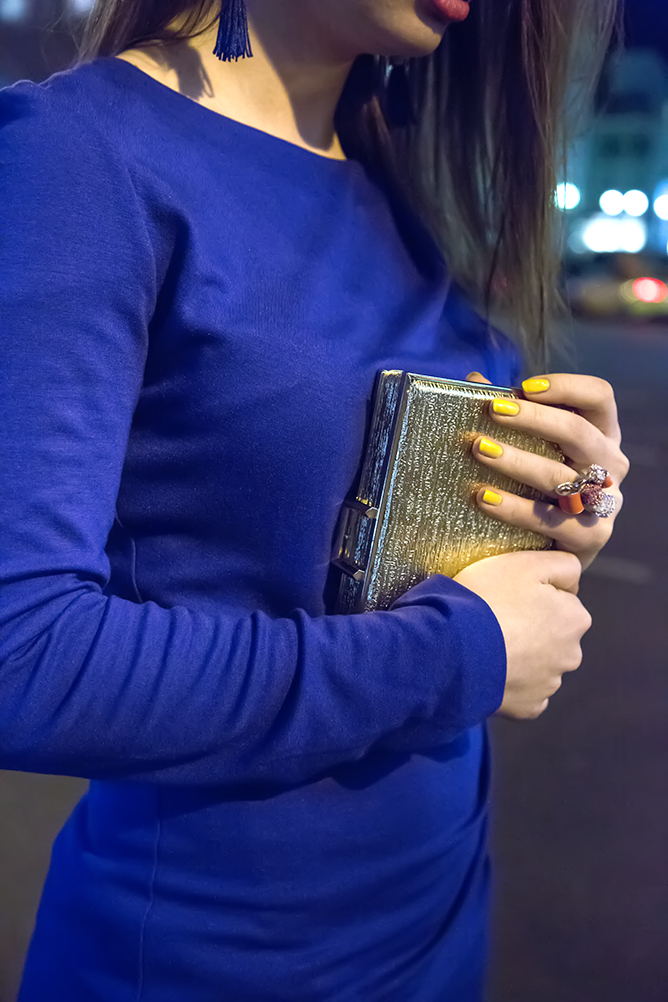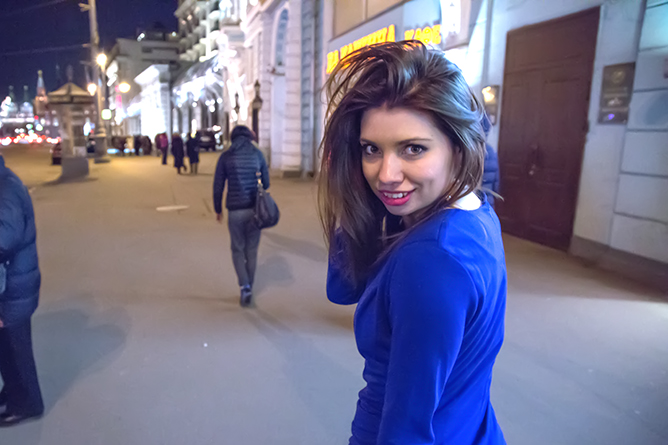 I'm wearing: 

Dress Mango 

Shoes Iceberg 

Clutch Centro 

Ring Swarovski 

Earrings Yuliayulova

Alesha wears:

Jacket Mango