That is a regular thing for me: if I don't like or don't understand something today, tomorrow it can easily become my favorite. That is exactly what happened with red lipstick. All my life I believed that my plump lips have nothing to do with it and all I can wear is a transparent lip gloss. As far as you can understand, nowadays I adore red and everything near:) Today I'm going to show you some of my favorite lipsticks.
Beauty, to me, is about being comfortable in your own skin. That, or a kick-ass red lipstick. Gwyneth Paltrow
1. Make Up For Ever. Lab Shine Star Collection. S8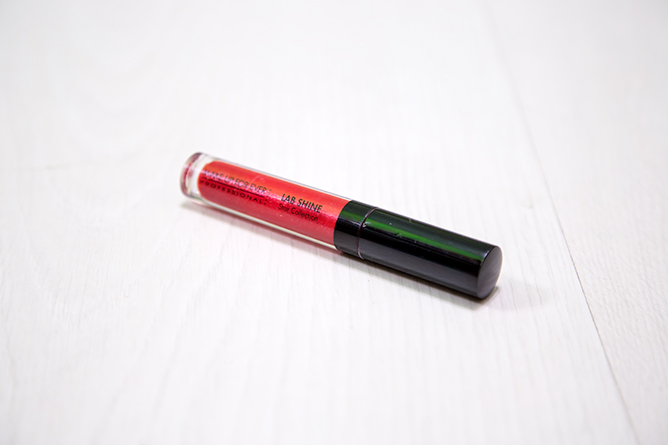 That is how the story begins. I was bumming around the shopping mall in Vilnius, when suddenly decided to do something crazy and unexpected… like buying a lipstick I was sure is not my type. Though the lip gloss appeared to be very sticky I still was wearing it everywhere with a strong feeling that if I'm not a queen yet, than certainly someone very close.
2. Chanel. Rouge Allure Velvet, 38 La Fascinate and Rouge Allure, 122 Farouche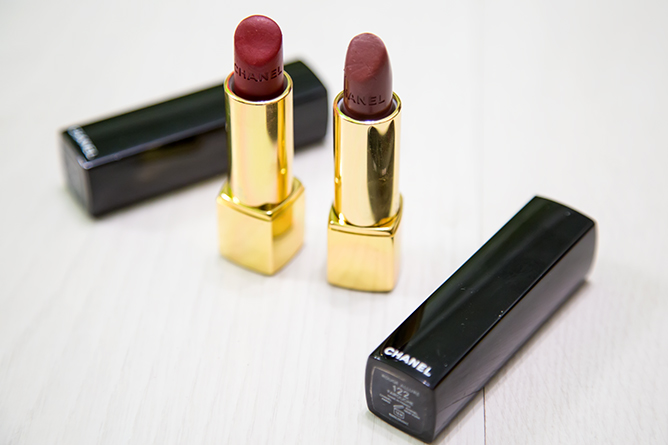 To tell you the truth, I have one more Chanel lipstick – Rouge Allure №108 Determinee, which looks quite like №122. I'm not even sure which one of them I used during 
this photoshoot
 🙂 Of cource, they are quite far from red, more like brown. But I still love them, you need to be brave to wear such unusual colors. And my true love with red happened when I bought Rouge Allure Velvet. I can't even imagine how much we did together! I couldn't stop wearing it! Love the velvet feeling of this crimson-red lipstick.
3. MAC. Matte Viva Glam, A20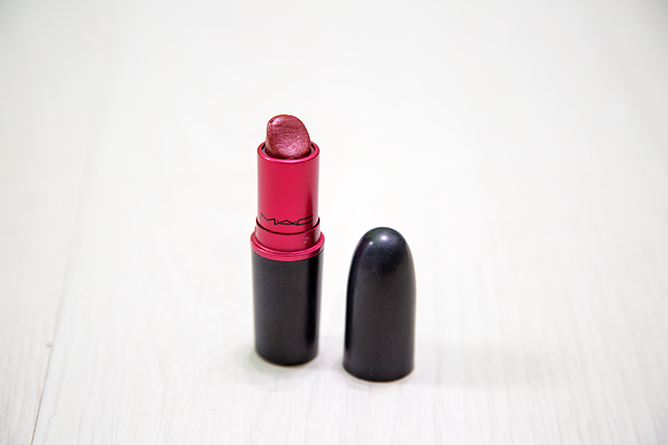 There is a story behind almost every red lipstick in my beauty case. For example, this one we used in our 
first dancing video
. Make-up artist gave it to us so that we could use it again after she left. Since than most of the girls in my dancing team used it on a stage and it also took part in
this Tashkent photoshoot
. Real celebrity! But now it's almost gone and I have no idea what to do, because it was a limited collection and I fell in love with its burgundy color forever.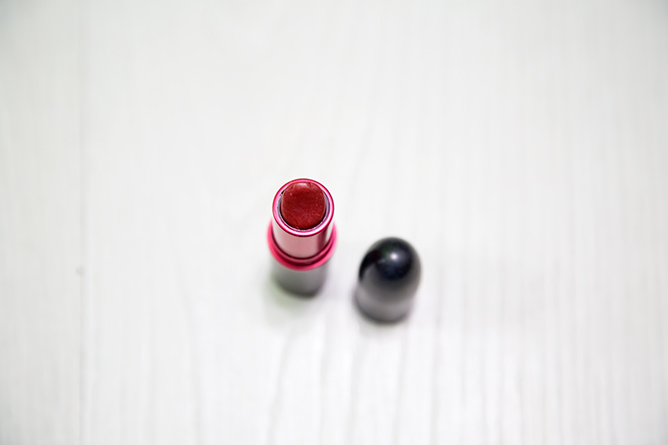 4. Estee Lauder. Pure Color, 72 Red Tango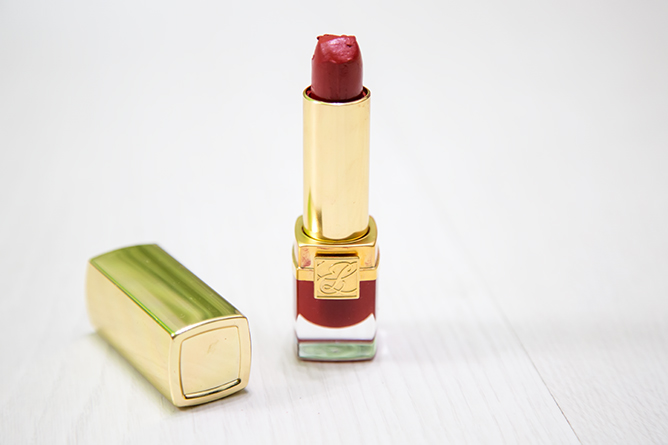 Definetely not one of my favorites. I'm more into offbeat reds and this one is like, you know… red! And nothing more. But my two years old niece is surely a fan! You can see it:) What i really like in Estee Lauder is its creamy texture. Works good for moisturizing lips. Using it for moisturizing only is not quite an obvious decidion, right?:)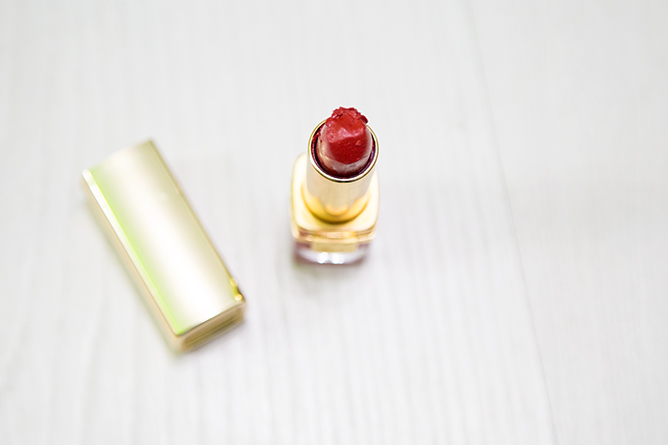 5. Dior. Rouge, 537 and Addict Extreme 536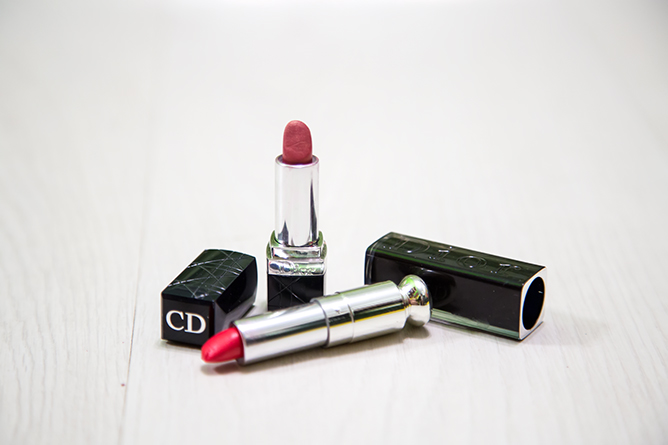 Testers are my best friends:) The best thing for travelling or a small clutch, actually. Addict is quite unusual. I want to call it pink, but it's not pink! It's probably a transparent red, if I can say so. I usually choose it for casual outfits. It's not that eye catching but still rather attractive. And Rouge smells like childhood:) Like mom's lipsticks from my childhood. And looks quite the same – almost invisible with light bronze. Such a retro color.
6. Deborah Milano. Rosetto Milano Red, 13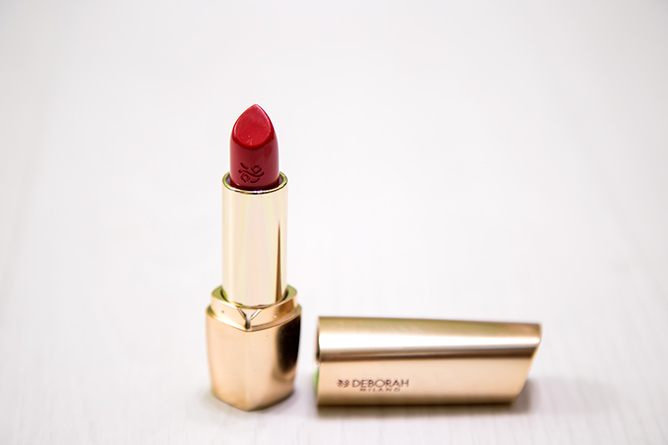 And this one I received as a gift during Milan Fashion Week and never used since. Lipstick has much in common with Estee Lauder but looks a bit more buttery. As for me, not very comfortable. OK, let it be…