I promise, you'll have a chance to look at Finland's nature and lake vacation opportunities from normal angles really soon, but now let's enjoy the sky views once more. Don't they have that special magin in them? Today we will show you some picturesque places nearby Saimaa lake how only birds see them.
The coolest about shooting from quadrocopter is that you never know how it will be there, in the sky. What kind of views are there futher than we can imagine? This shot, you've seen already in Alesha's Instagram (@alexeyspodyneyko), for example, was made on a regular gas station, where we've stopped to have some coffee and buns.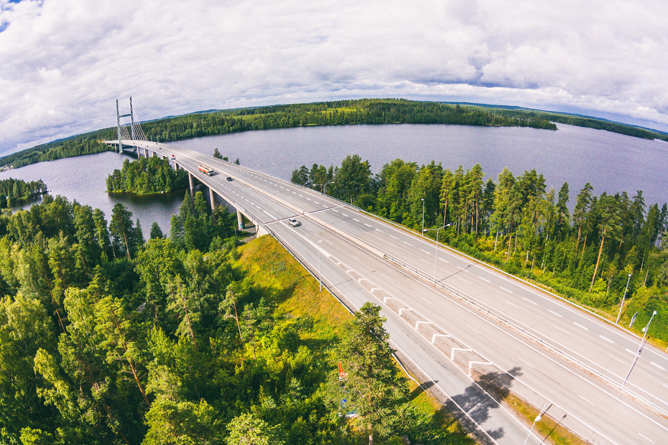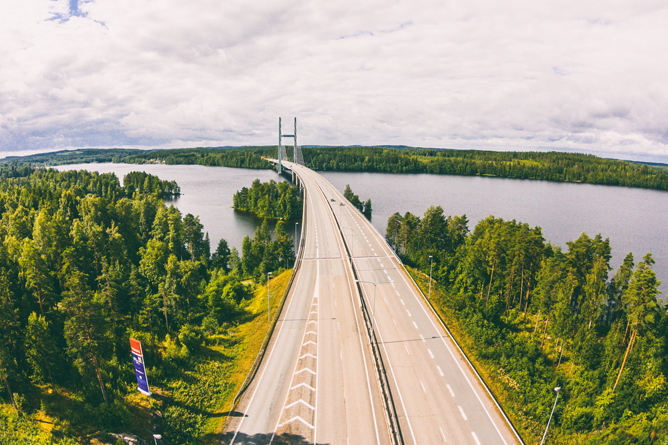 2. A cozy farm and a mini-hotel Tertti Manor on a Saimaa lake shore (as well as everything you'll see further) – here is where our journey through Mikkeli, the largest cottage region in Finland, began. About 10 500 cottages, welcoming such nice people as Kimi Raikkonen (Formula-1 pilot) and Valeriy Gergiev (Mariinskiy theatre director) stay every summer.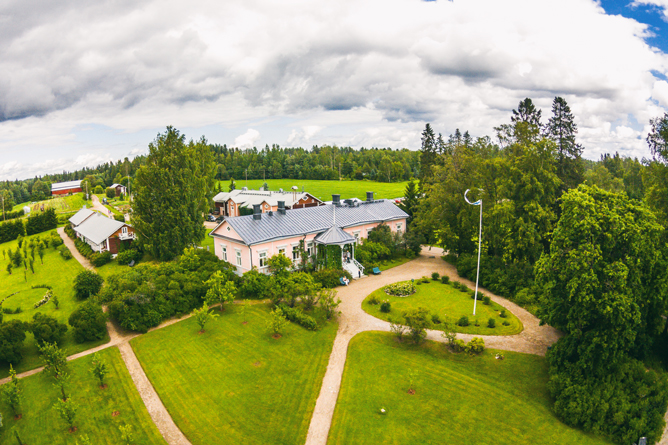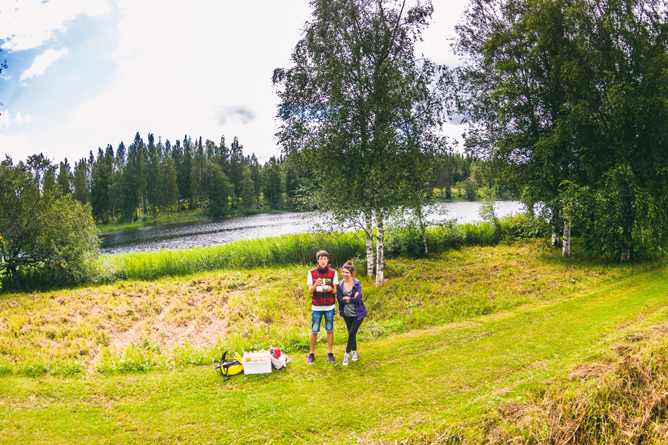 3. And this amazing place is Kenkavero, former wooden vicarage and now – a restaurant, bakery, shops and a cute garden with the flowers as high as me just in several kilometers from the city centre of Mikkeli.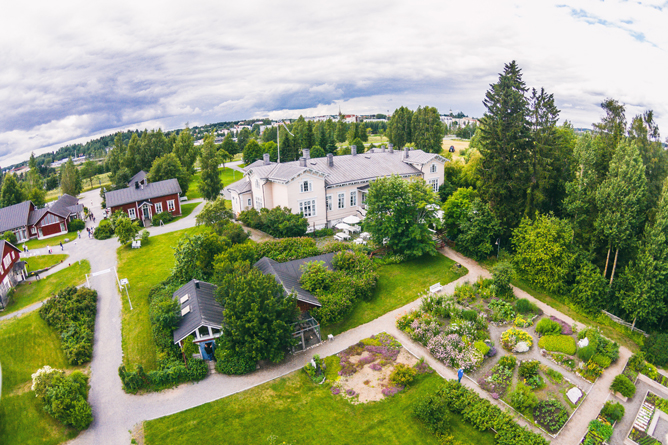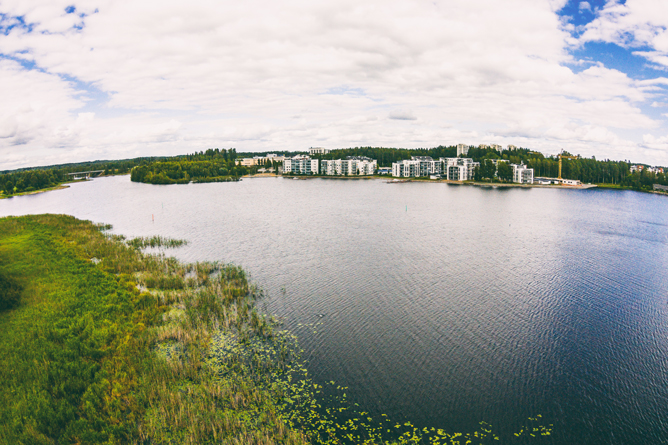 4. If you ask Alesha, what lunch he loved the most, he will choose the one in a hotel Anttolanhovi (I know, cause I have already asked!). And there are also such a wonderful design villas there! One wall there is made of glass and faces the lake. How cool is that? Beauty in and out!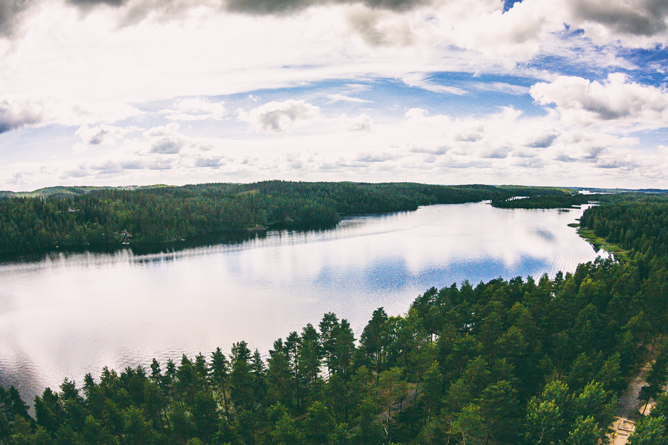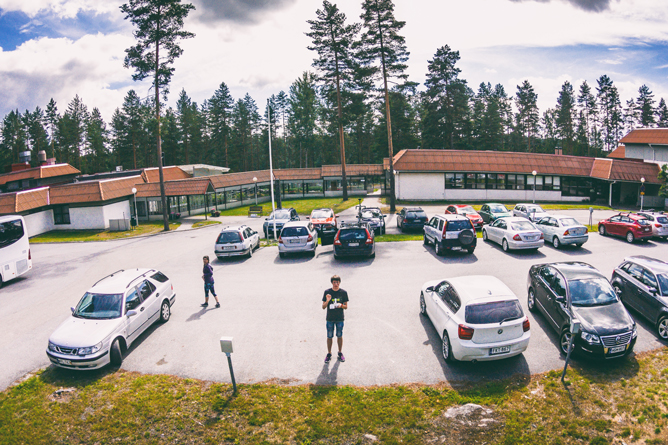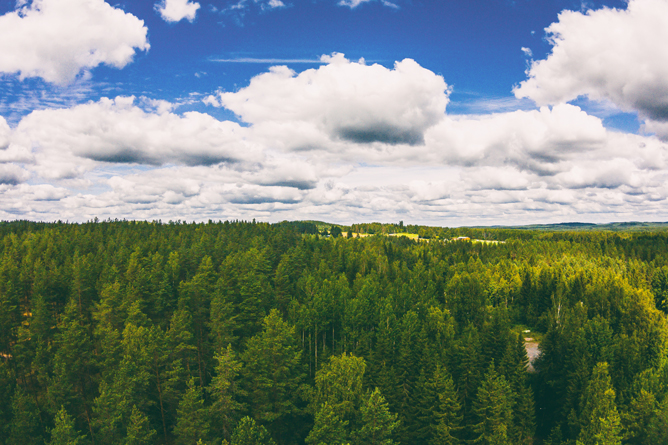 5. I told you, you never know where to fly! It was a tiny spot with an observation desk, where everybody where eating ice-cream. And just behind the trees and a small hill such a beautiful place was hiding! Those fluffy islands look so nice!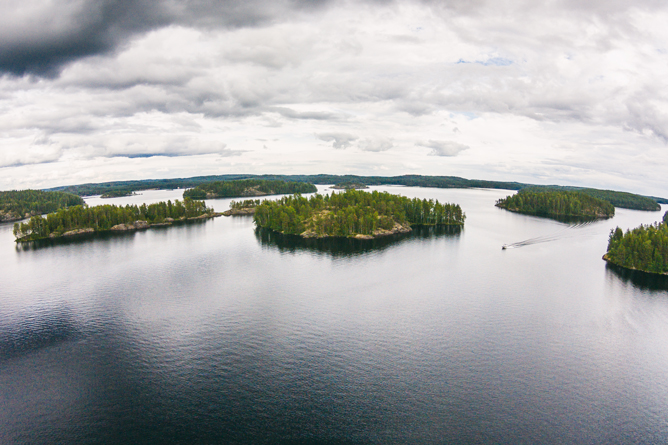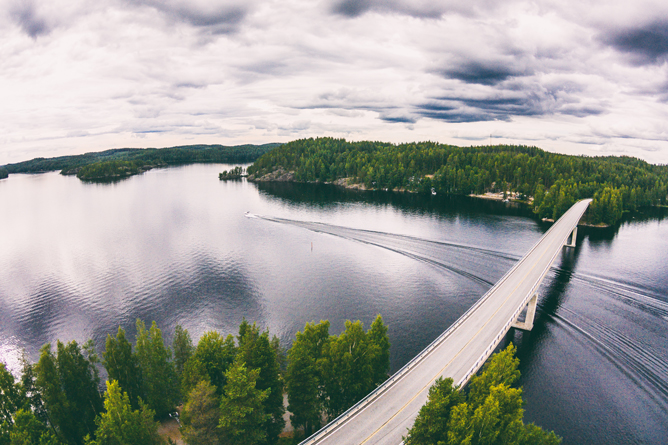 6. At the end of the second day we were so tired, that could hardly decide what to choose: to fly a little over the Sahanlahti hotel (which we will show in details later) or head straight to the smoked salmon and sauna? A few minutes still left at the battery won:)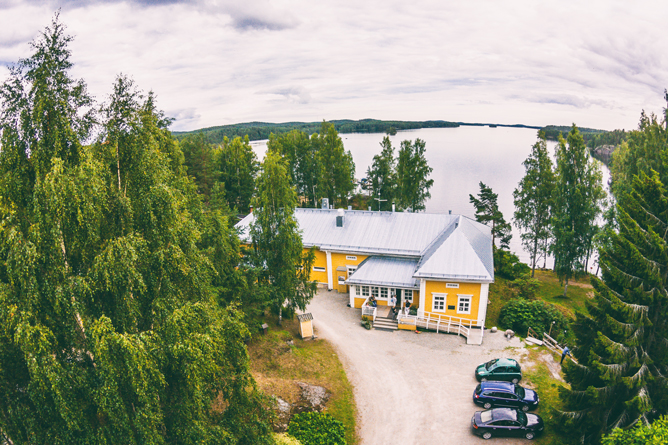 7. After spending few days in Mikkeli we went to another part of a giant Saimaa lake – to the Savonlinna city. Savonlinna is known as "the heart" of Saimaa region due to its geographical position. The weather was not that welcoming here. Don't get me wrong, we were lucky enough not to even get wet in a week, despite the fact, that this summer was really rainy in Finland! But the wind that day was really scary, so we weren't sure we should let our DJI Phantom to fly from the small hill of the Linnansaari national park. After all we decided to take that risk and got that group photo at the beginning of this post. And something more:)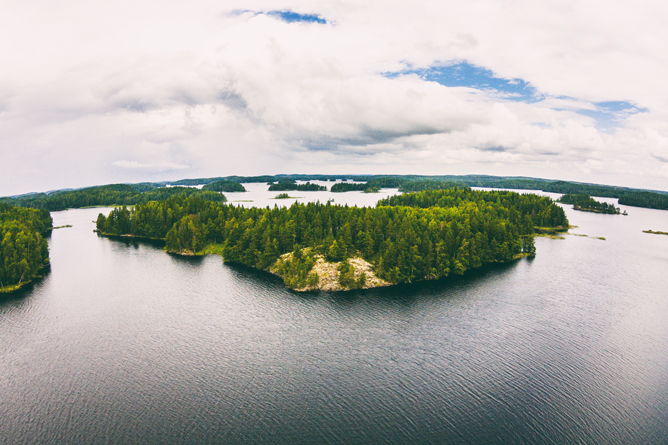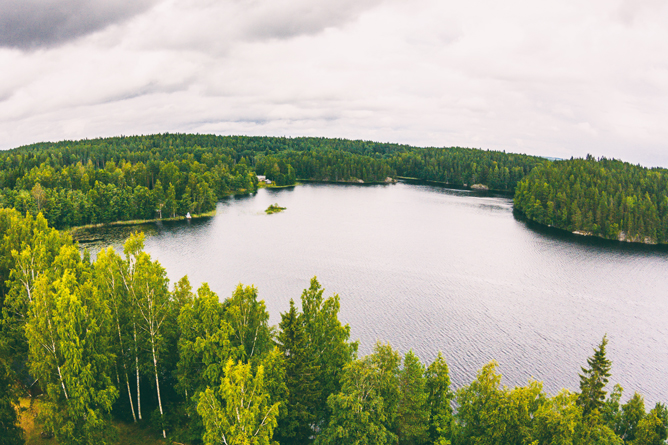 8. The last day of this coolest and so inspiring trip we stayed at full of history and romance hotel Jarvisydan, where there was so much to do: saunas, water activities, even sitting at the terrace inside that cozy egg-chairs and to have dinner in an old restaurant and vinotheque. I'm such a fan of places like that!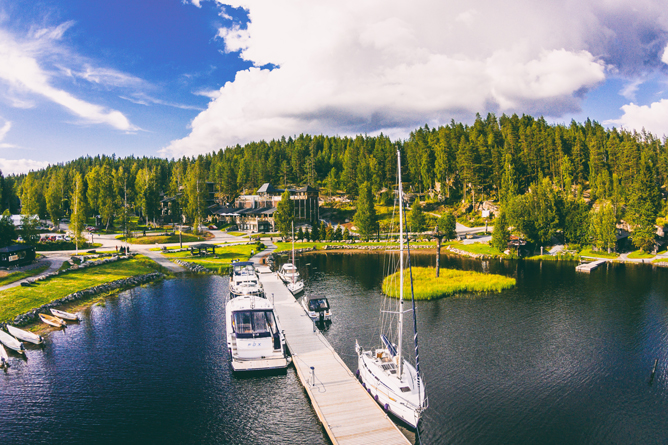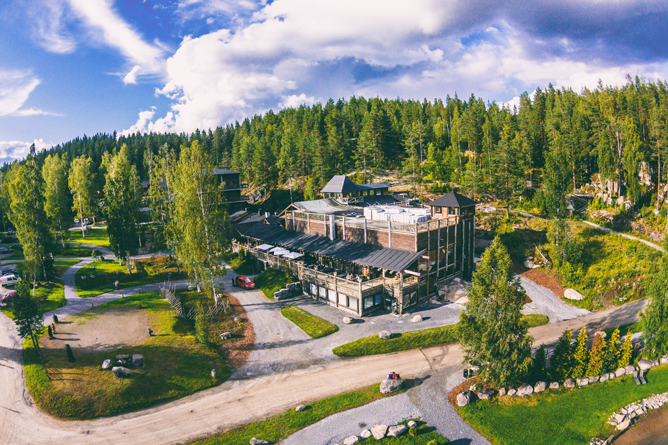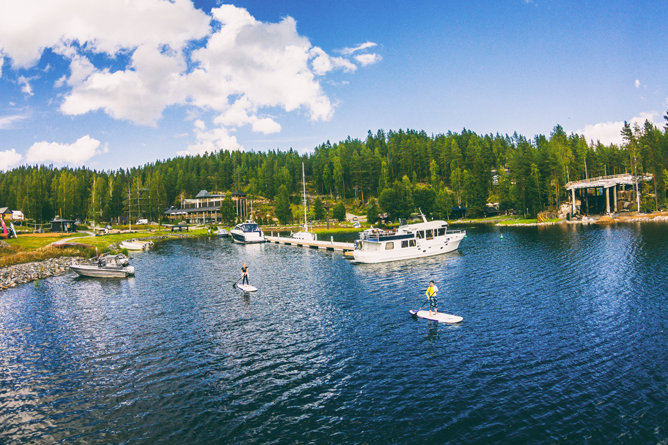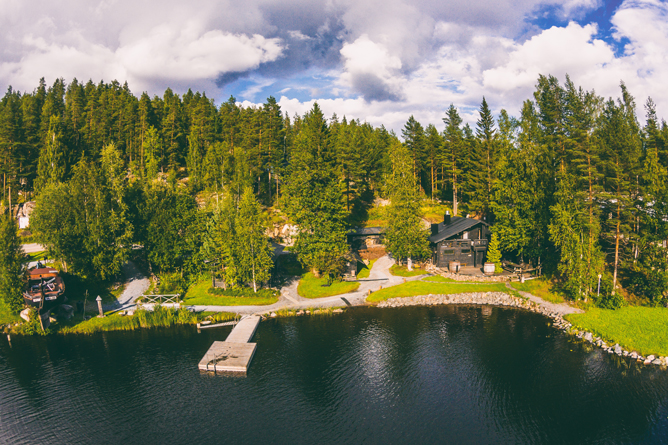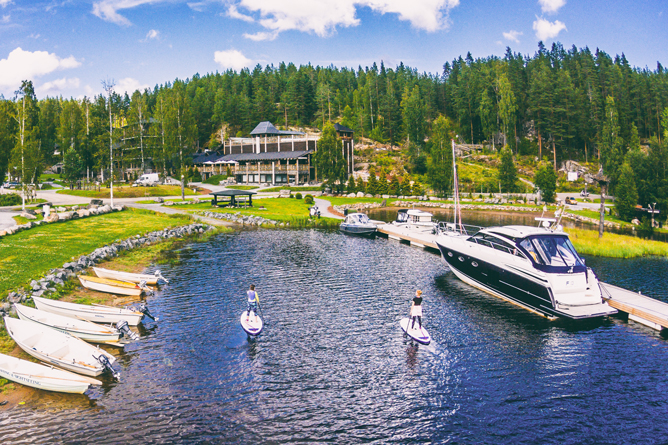 That's it! The lake Saimaa is so beautiful and friendly. Sometimes posh, sometimes more than simple, but so nice anyway. We've only stayed a week there, which is of course not enough for a territory as big as Belgium:) But anyway I can say that you will for sure love your time here, no matter which region you will choose.