Queenstown is a quintessential New Zealand getaway. Sitting on the shores of the picturesque Lake Wakatipu and surrounded by spectacular mountains, this town is a starting point for the most breathtaking, extreme and Instagramable adventures of your life. You can drive to Milford Sound, catch a helicopter to one of the three local glaciers, get adrenaline running on a jet boat or epic bungy tour, taste the famous Otago wine, explore the history of the gold rush in Arrowtown. And a fancy dinner will be the best icing on this vacation cake!
Here is why. Even in summer gorgeous Queenstown has those unique and so much loved by Alex and I "alpine village" vibes. It's hard to explain what exactly makes these villages lost in high mountains so special, but no matter where you are – in Sochi, Russia or in Arosa, Switzerland or in Bad Gastein, Austria – you will always feel more energised, cheered up, happy and motivated in these places. It is in their covered in stones, dark and warm houses, in sunny outdoor cafes, in hidden tiny green parks and, of course, in epic mountains at the background. Lake Wakatipu definitely adds several more points to the sceneries and vibes of Queenstown!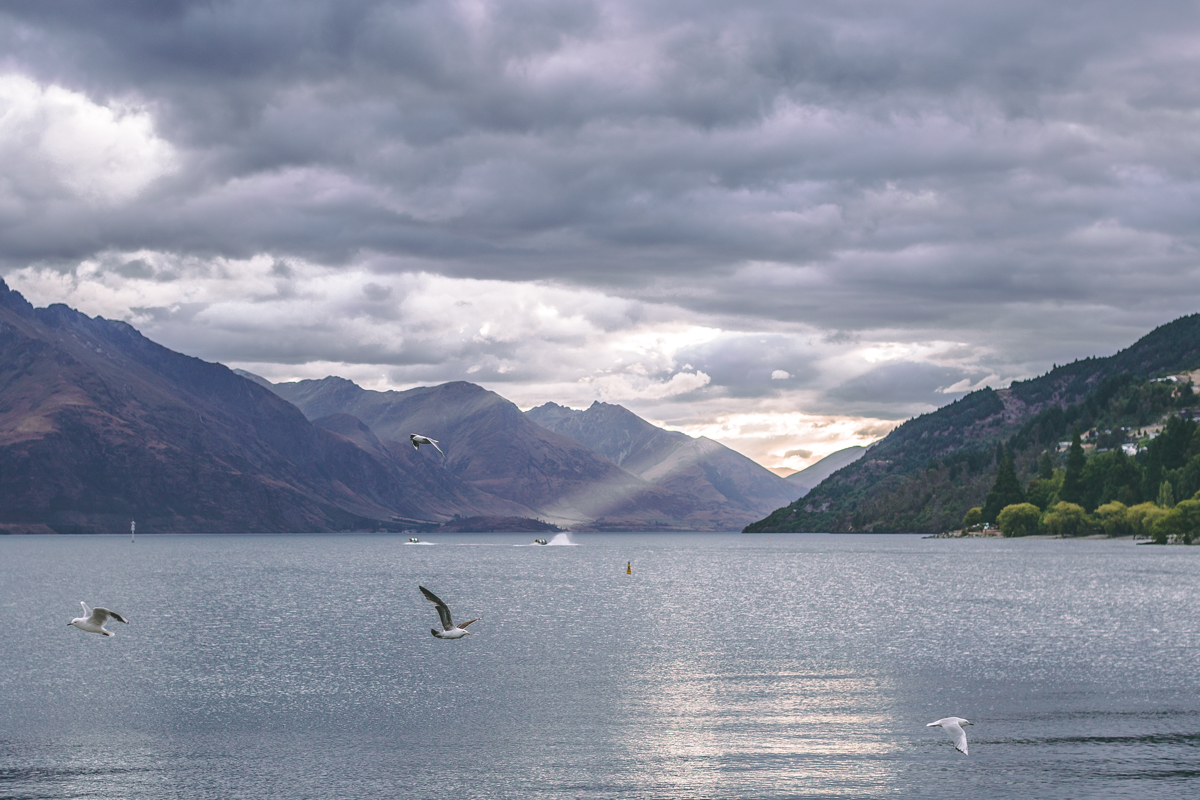 Long dinner is not only the best way to discuss and consume all the overwhelming emotions you've experienced throughout the day, but also is an important part of the so called "apres ski" culture. Yes, even in summer. Because if there is something equally cool as winter resorts, it is winter resorts in summer! Blooming, relaxed and a bit slow. They know they are admirable, but with all their a bit sleepy and lazy mode they constantly remind you – 'It's not my finest hour yet. Enjoy your time here, but remember – I have so much more to show!"
Pin this post: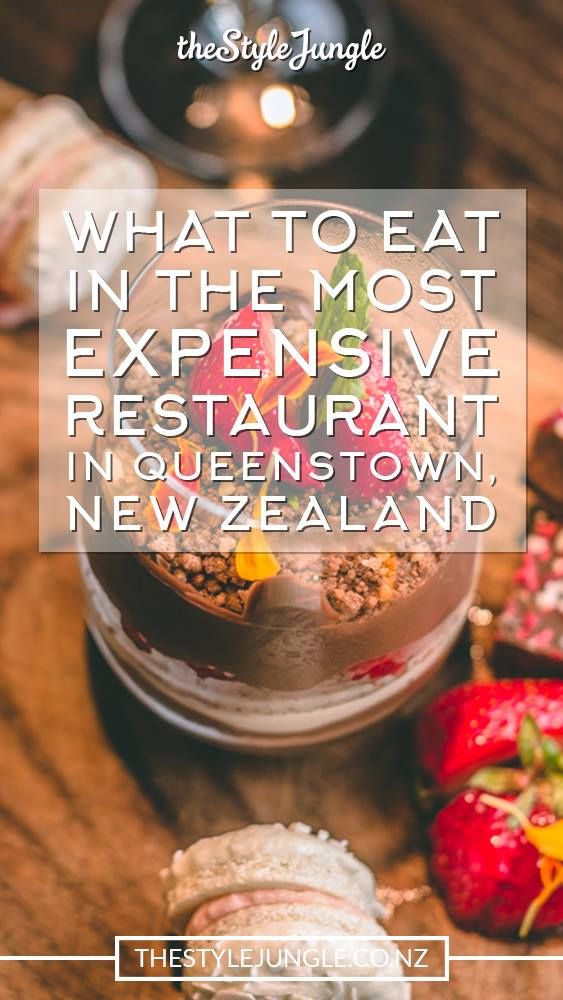 Of course, we wanted every second of our vacation in a place like that to be really special. So we have chosen The Grille by Eichardt's for dinner. Located right across the road from the Lake Wakatipu, this restaurant proudly has the best views in town and definitely the most incredible food.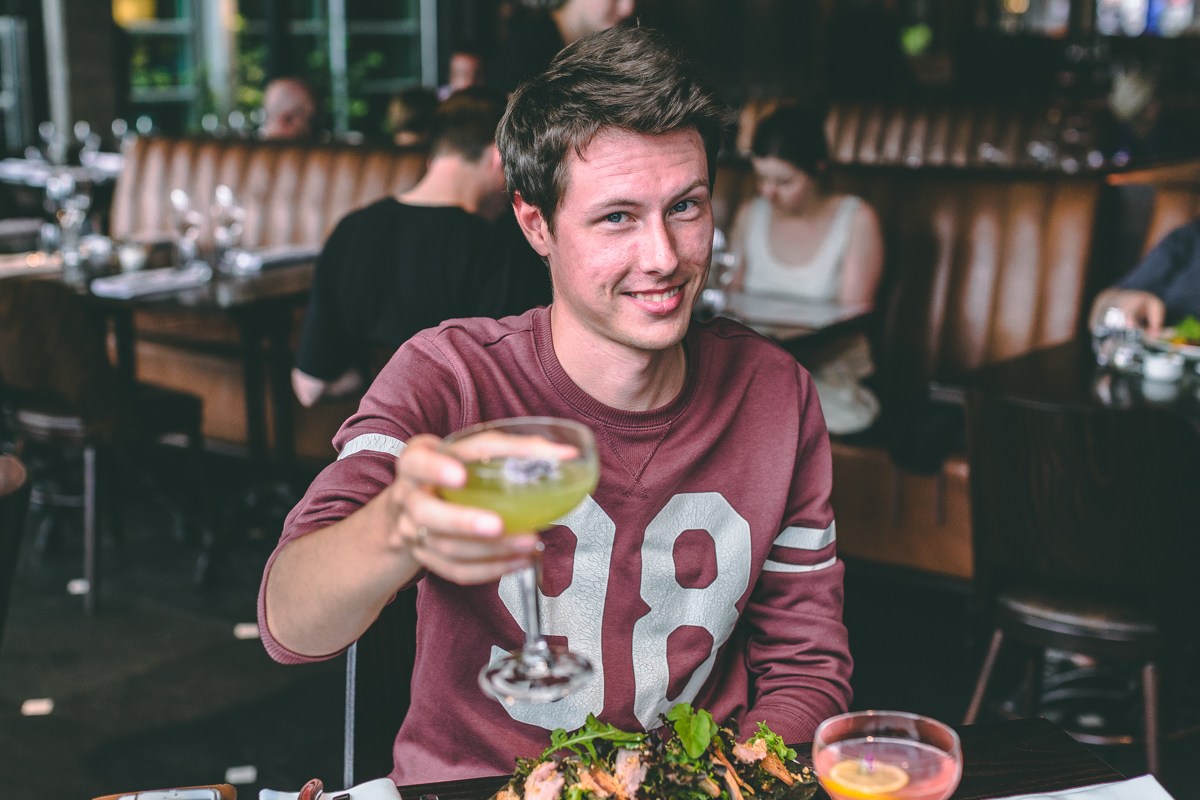 The Grille itself is only one year old, but the hotel it belongs to, Eichardt's, is a local heritage. Luxury accommodation with impressive $800 – $10,000 a night rooms generously shared its finesse with a new kid. This place reminded me of a classy NYC bar located at the very top of a Columbus Circle skyscraper, we've been to with Alex. Only in Queenstown you're not supposed to be dressed as a Christmas tree and friendly staff will never give you that "what dirty streets did you come from, kiddo" kinda look, when you can't make your cocktail choice.
The atmosphere at The Grille is very welcoming and relaxing. You can choose a private table where the high backs of the seats are comfortably hiding you from the rest of the world, or you can sit by the panoramic windows and enjoy magnificent views of the Lake Wakatipu (our choice). I couldn't resist a sneaky peek around and happily realised that people there were as casual as us: families with kids, cute couples, foreigners. It is a place where people come to talk without being disturbed by loud music or partying teenagers at the next table, to smile and just to be themselves. Though I still think that man with imposing features, officially suited and dinning alone in the corner must have been Forbes-50 or something like that!:)
By the way, the remark about the cocktails choice wasn't fictional:) Bar menu at The Grille by Eichardt's is so huge, we couldn't handle it ourselves. With incredible patience our waiter asked us what flavours do we love, how strong, sweet, fuzzy, fresh do we want it to be and… just brought us exactly what was needed, carefully mixed by The Grille's bartender!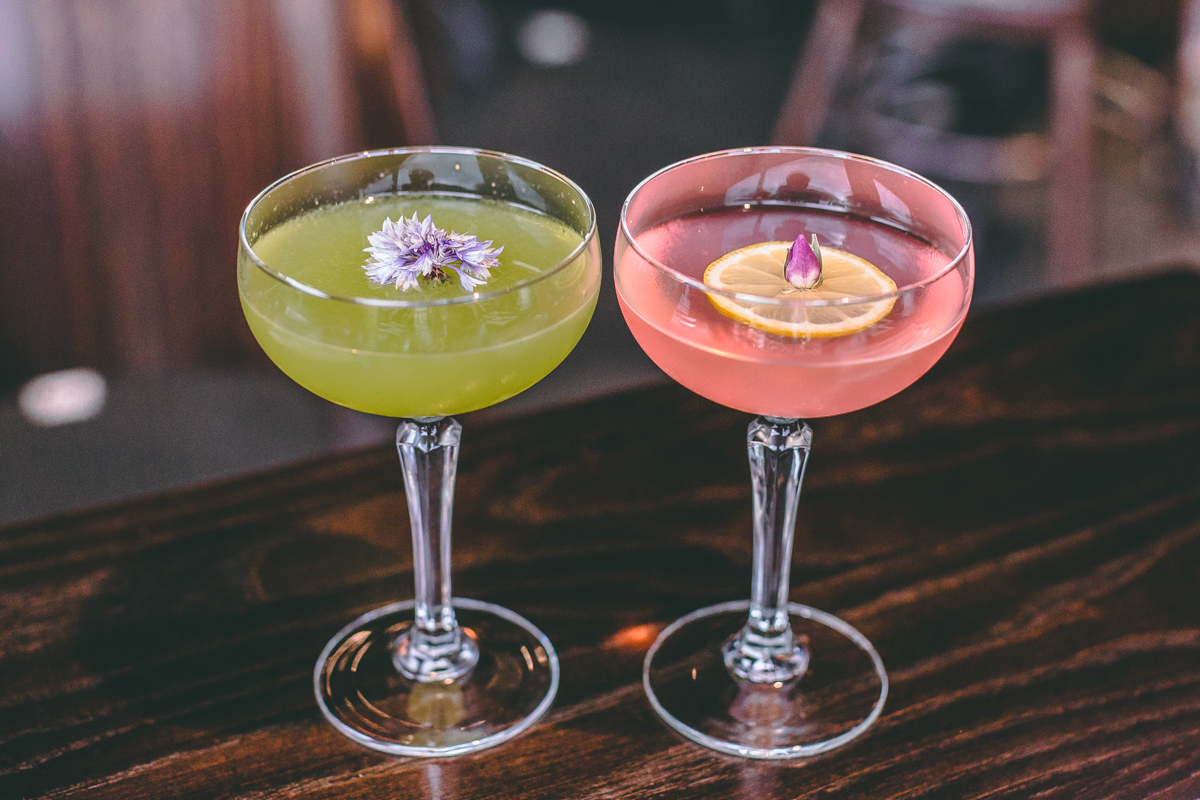 It was easier with the food. The menu includes some fancy positions, like "Wild Venison Wellington in garlic and rosemary pastry with sprouting broccoli and pumpkin puree" ($34) along with more casual, but still with a haute cuisine twist burgers ($24-$29), pappardelle ($25), etc. Chef Will Eaglesfield does his best to present the spirit of Central Otago on a plate. Obviously, mostly locally sourced ingredients are used for his culinary experiments.
I was especially impressed by how beautifully they've cooked vegan dishes specially for me. To be honest, I didn't even order anything! I just raised my hand, when they asked if we have any food restrictions and kept on receiving new and new courses with long and mouthwatering lists of ingredients that I'll never be able to repeat. Pretty sure they weren't even on a menu – perks of being vegan:)
Though I absolutely loved both entree and main course, dessert was definitely the star. That brownie with the moist, soft texture and salted caramel pieces… divine!
On our way home I was secretly rejoicing. It was amazing slow dinner in a beautiful place. I had a chance to share it with the closest people – Alex, my sister and my brother-in-law. And I didn't ask for tea or coffee to compliment my dessert. Nothing could ruin the aftertaste of one perfect evening in Queenstown 🙂