After we started to capture our adventures on blog,  YouTube and Instagram accounts several years ago, the way we travel obviously also changed a lot. There are certain things you have to always remember: whether you grabbed some extra batteries for the cameras, are you sure you're not missing on some spectacular, must-see locations. This list is truly endless, to be honest. Most of the boxes travel bloggers have to tick while traveling (or getting ready for a new adventure) though, are not even the topic to be bothered about for the rest of the travel world. Not surprisingly, it's easy to forget about some essentials, especially, if travel blogging is a new thing for you. Here are the top tips to get the most out of your journeys.
Don't get me wrong, this is not an article about the importance of "producing high quality content" and "finding your niche". I'm going to give several practical advice that will help you to produce more content, to be happy with the results and leave the stress behind while doing that (because despite being a travel blogger, you still want to have some fun and rest while traveling, don't you?) Pretty much like I did in the article about taking beautiful photos of yourself while traveling solo. No magic, just planning ahead and sticking with your aims. So what do you need to remember as a travel blogger?

1. DO YOUR RESEARCH
Google everything. Check out Instagram geotags and locations. Know in advance what places do you want to visit and the best angles to capture them. Here is when the power of Instagram comes to an action, chances some good photographers or experienced bloggers were there before you, are quite high. Are you happy with their photos? With the way this beautiful historical building or mouthwatering brekkie look in their pictures? Can you take it to a whole new level? OK, that's what I call a motivation – now go there and do that!
I LOVE browsing through Instagram before exploring new locations. It's so easy to miss on the most exciting and memorable experiences of the trip, just because some places are not that touristic and are not mentioned in each and every guide book. That's how I accidentally discovered incredible Clay Cliffs near Queenstown, that happened to be on our way to Tasman Glacier. This place is out of this world! But we would have never stopped there without that gorgeous Insta pic of the sunset over the Cliffs. Challenge was accepted and we needed to go there!
2. GET INSPIRED
The longer your trip is – the harder it is to keep the diversity of poses. Unless you're Coco Rocha, the queen of posing, of course. And I'm definitely not. I struggle to think bigger than the powerful trio of "photo of my back", "photo of me sitting and looking into the distance", "close up of my hand holding something related to this area". Though this three do never disappoint, as travel blogger you have to be way more creative.
So what should you do? Instagram Collections are very useful in this case! Look through the profiles of bloggers and people who inspire you with their beautiful photos and save the ones you like to your Collections. That might be interesting poses, new angles, even an outfit ideas to add some flavour to your travel photos. Girls who always inspire me, for example, are @ohhcouture, @taramilktea, @tezzamb, @alexandr_ford (there are a lot more, but at least you have something to begin with).
It doesn't mean you will copy their pics, we're not playing "I copied Kendall Jenner Instagram for 7 days" game here. But it will definitely give you a better understanding of how else can you sit on a rock in front of a breathtaking mountain (we're trying to get away from "photo of my back", that you already took what seems like million times in the first few days of your trip, remember?) – cross your legs, grab a picnic towel with you, lean backwards to let your hair catch the wind, etc.

3. PREPARE YOUR OUTFITS
Oh no need to scroll further thinking you will never betray your philosophy of "traveling light" in favour of having special outfit for every day and occasion of your journey. To be honest, I can't achieve this Chiara Ferragni thing of "I should never be seen in the same outfit twice" myself.
What I'm talking about are, first of all, several brand new items, you'd better always take with you. Once I was already talking about the magic of the new clothes. And if you're placing yourself in some of your photos, you should know: the difference in how new clothes look in pics in comparison with the clothes that are already familiar with the laundry is huge. I always try to keep some new pieces for the days when we're going to see the places I was dreaming about. Like Milford Sound in Queenstown – I just had to make sure I will have some really special photos of me there.
Secondly, double-check you have a lot of accessories with you. Fact: watches, bracelets, rings, necklaces add several points to any outfit (and any picture). Especially if you're taking photos of food, or, for example, visiting lavender farm, cheese factory, art gallery (provided that you're allowed to touch the pieces there, of course) – any place where you might want to take a photo of your hand holding something (am I the only one thinking about holding wallabies, kittens or koalas right now?).

4. CHECK YOUR BATTERIES
It's funny, how often we STILL realise we left batteries uncharged or forgot our memory card in the laptop in the hotel room when we're already on the location… Especially if we weren't using, let's say, drone for a while. We're quite sure we've got it charged after that last time we used it (we always do! Why wouldn't we that time?) Whereas in reality we knew we wouldn't need it for a while and decided to watch a movie instead (too tired, remember?) and get it charged before the next time we'll actually use it.
I know it might sound obvious, but you can't imagine, how many times will you repeat the same mistake. 1. Do never get too lazy to charge your batteries before going to sleep. Being too tired or drunk is also a bad excuse. 2. Double-check you have the battery and memory card in your camera (+extra battery and extra memory card in your bag), even if you definitely remember you've put them there earlier.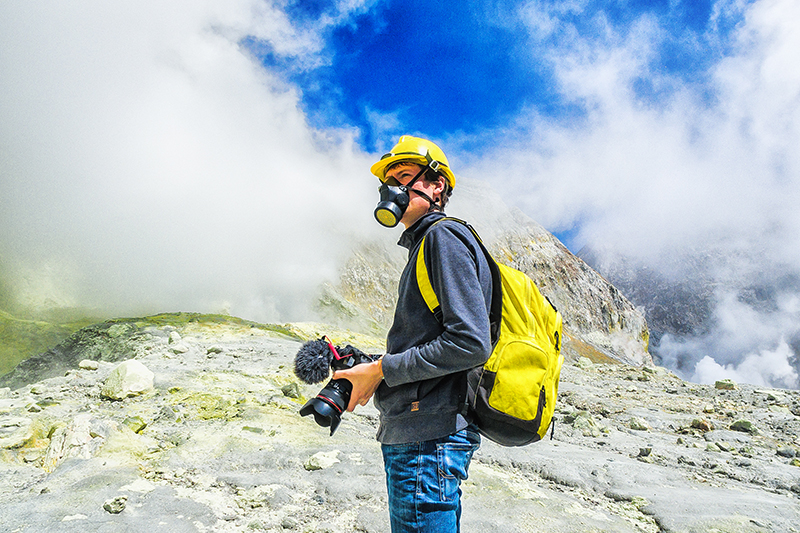 5. DON'T PANIC
With blog, YouTube and Instagram we used to spend too much time on one spot without doing a single step. Because you have to a) take a photo of, let's say, outstanding local fountain for blog, b) take a photo of your partner in front of it for Instagram, c) film it for vlog, d) film it several more times, because you'll need different angles and distance for a nice video.
Or another problem – you want to film and shoot everything and everywhere: while driving to the location in your car (beautiful sceneries, how can you not show them to others!), on a gas station (it is so different from the one in your home town!), in a museum, each and every course of your dinner, etc.
In other words, you end up working nonstop. And wasn't the whole idea of traveling in having some rest along the way? Within the years we understood that you simply can't capture everything. AND! You won't regret not capturing something after all (well, in most cases. Except for snorkeling in Maldives, for example. You will regret not capturing it!)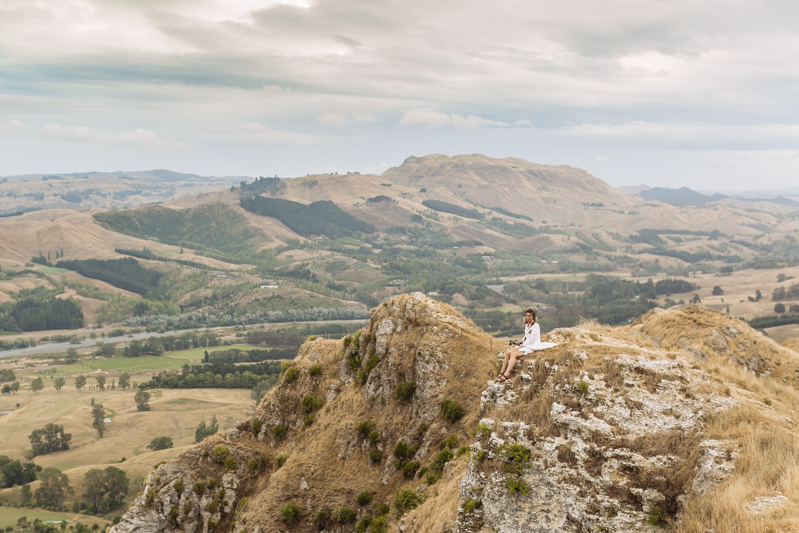 So what we do now, is we either divide responsibilities (I'm filming and Alex takes pictures with a different camera, for example) or we decide what exactly do we want from this spot – epic Instagram photo? lots of details of this hotel for a blog review? or a video episode of us explaining the history of this place, that you can't tell via photos? By limiting the results we want to receive from each particular place, we increase the general amount of content we can actually use and be happy with after.
6. WRITE IT DOWN
While traveling, our brains work like crazy: we analyse what we see, make beautiful comparisons with what we've experienced earlier, create hilarious jokes we can add to our future captions or blog post… But then we return home and it happens: a blank page! A blank page that makes you forget all your clever, Pulitzer worth sentences in one second. As a result, we fill our texts with the official information from press-releases, Wikipedia or useful travel websites. But will that really help you to stand out among others? No, it won't.
So make sure you have a notebook and a pen, or at least your mobile phone with you at all times. I prefer the first one, just because it gives me that feeling of a traditional journalism, of making a research and important notes for, who knows, my future bestselling book. Also a way to keep yourself inspired:)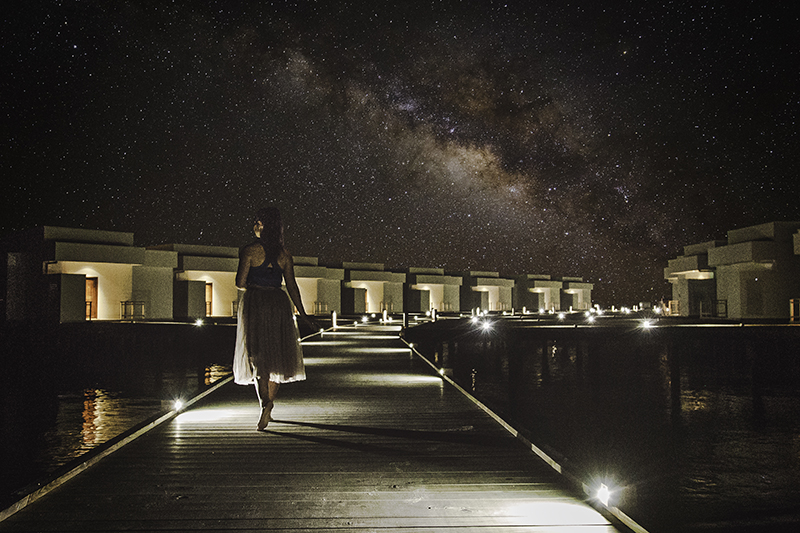 Anyway, you'll be thankful for those helpful notes, when you're finally back behind the desk, working on your article. Because you wrote down all the small details that were important for you that moment – how unusually white is the white sand under your feet in the mornings, unexpected ingredient they add to pizza, the way your hostel neighbour pronounced your name (welcome to my world!). You'll be surprised by how quickly we forget something that seemed so important only several days ago. So turn making notes into a useful travel habit!
===
Hope these advice will help you to avoid the disappointments that might happen to travel bloggers! Have some more cool tips? Share them with me on my Instagram: @hestylejungle.
By the way, here is a small video about one of our recent photo hunts:) Enjoy the beautiful views and get ready to do some awesome things with your travel buddies!