You guys might probably remember how excited we were in December, when the summer UNO. magazine issue was published. The reason? It contains 3 articles written by me with the photos taken by Alex. How awesome is that? And as soon as all the articles are now available online, I thought it would be nice to show you them in blog as well.
Don't Take It For Granted
That is the very first article I wrote soon after we moved to New Zealand. Still unsure about our future and my English language:) Can imagine, that torture my editor had to overcome in order to fix all the mistakes. But anyway, here we are with all our thoughts and motivations.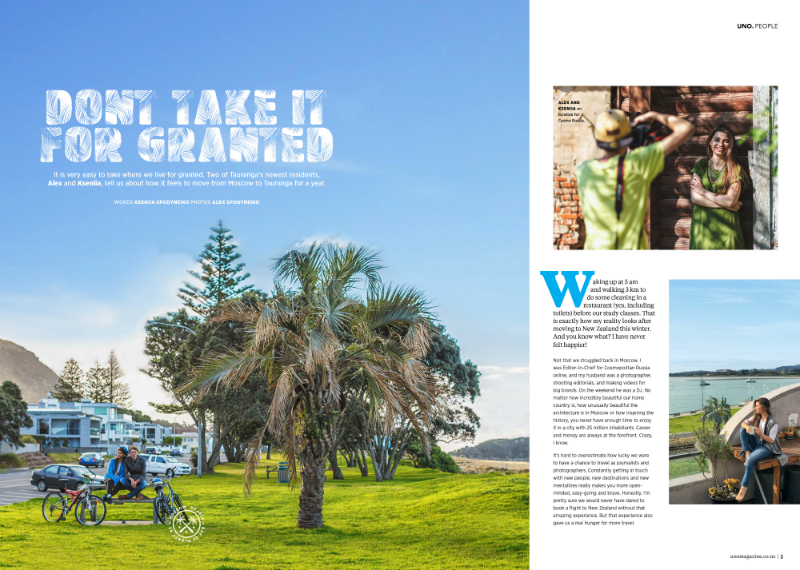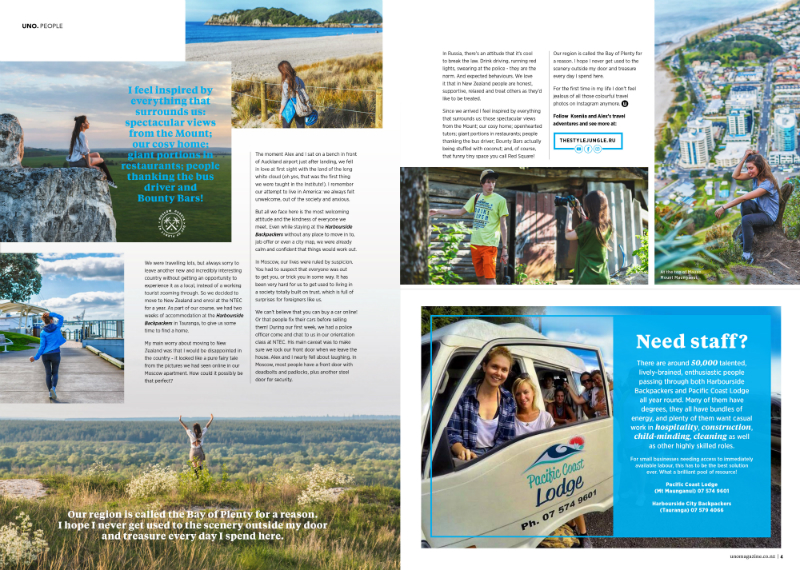 Walking Beauties
The idea of this article was born as soon as we discovered that main activities in New Zealand are walking, hiking and, well, walking a little more. We decided to explore some unique routes created by human hands and celebrating the beauty of the local nature. By the way. we also prepared 3 videos for each og the walkway to be published online!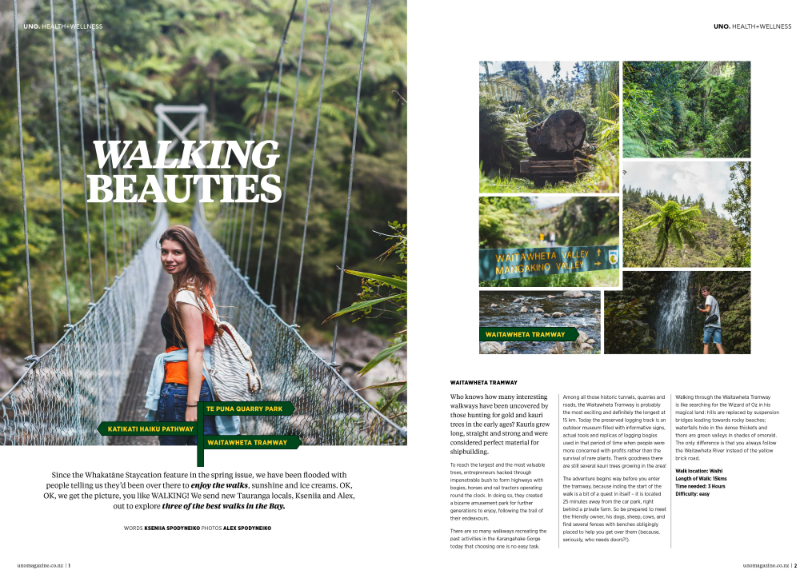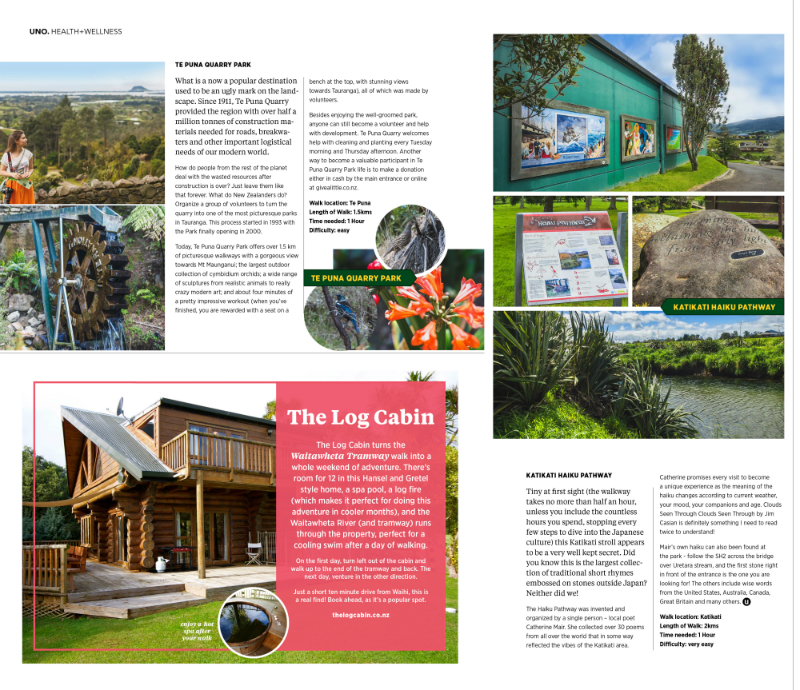 Winter Wonderland
One of the best trips ever? Definitely, exploring Lapland! We're so happy we had a chance to share all those emotions and really special moments once again! And I really love the way they collected all the photos on the pages – probably, the most beautiful article out of these three.