Please, make sure, you've noticed Yaroslavl, this one of the oldest Russion cities, as your must-visit place. If even in February (that is almost as bad as November) it manages to be cute and beautiful, how cool it must be gere in summer! And summer is only a week away, so here is my short story to wake your interest up.
Yaroslavl is a very comfortable for short trips place. You can easily walk between the main sights that are surrounded by two rivers: Volga and Kotorosl.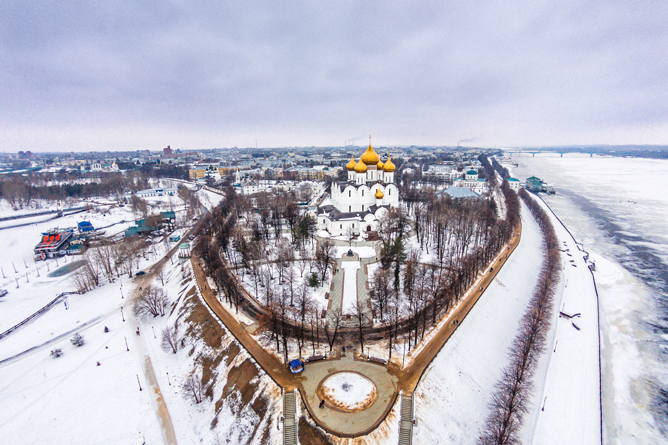 We arrived at Yaroslavl late at night. In order to feel the atmosphere ot once, we have chosen a small hotel in a city center, called "Dostoevsky". And we never regret! First of all, the hotel itself appeared to be really nice – with big rooms and good bathroom. Some people also get wonderful views as a bonus, we traditionaly received a wall view:) But who cares about it when you only have to sleep for one night there! In the morning I took a small run around Kremlin and understood that day was promising to be fine. 🙂
Here is a hotel: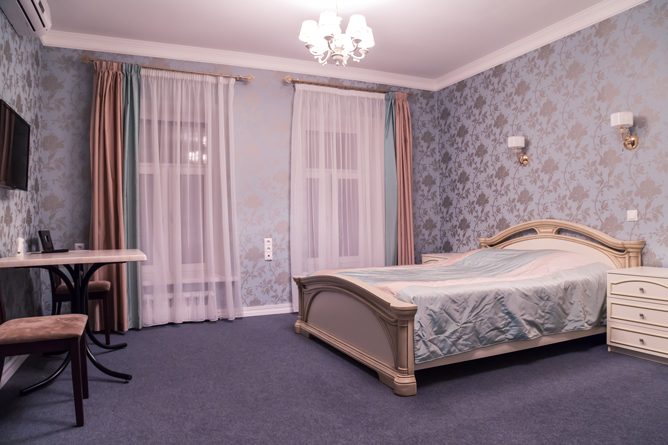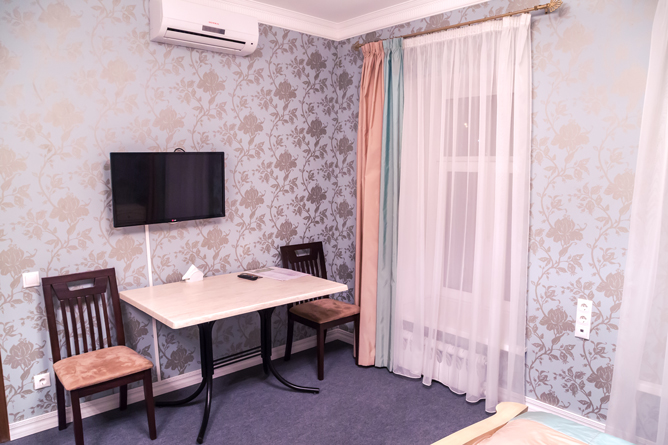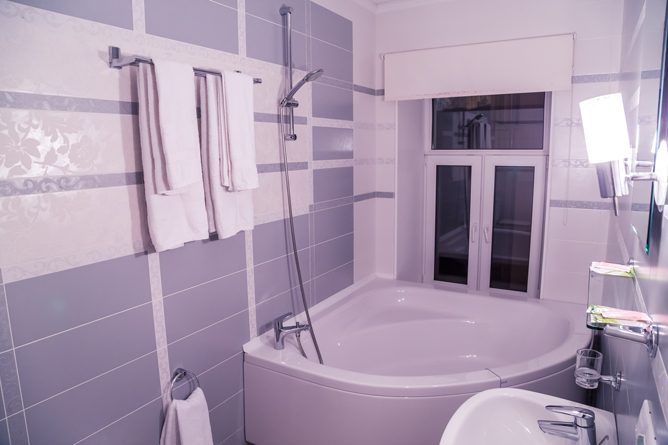 Price is in between 3 000 and 5 300 rubles per night (breakfast included), which is almost the most expensive offer in Yaroslavl. But trust me – it's worth its money totally. After breakfast we left the car by the hotel and went sightseeing, not bothering about taking long or wrong way.
In order not to miss anything you better start your journey at "Strelka" and move towards the Earth:) People also call this spot "Minced city".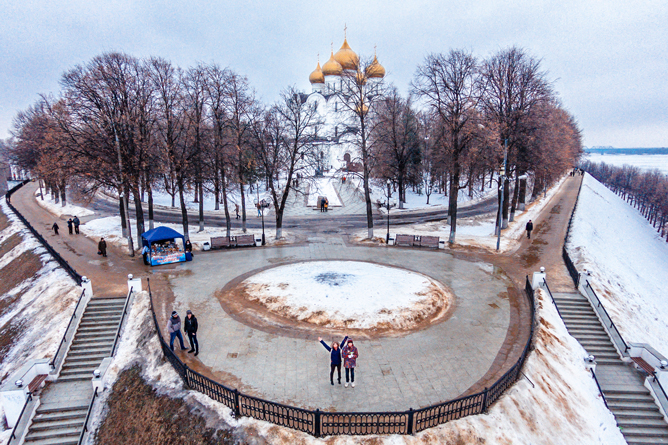 The city was officially established in 1010. At that time it was really important to find safe place and with an easy ways for shopping with neighbors. Strelka fitted perfectly, while was surrounded by rivers for shopping and highly placed.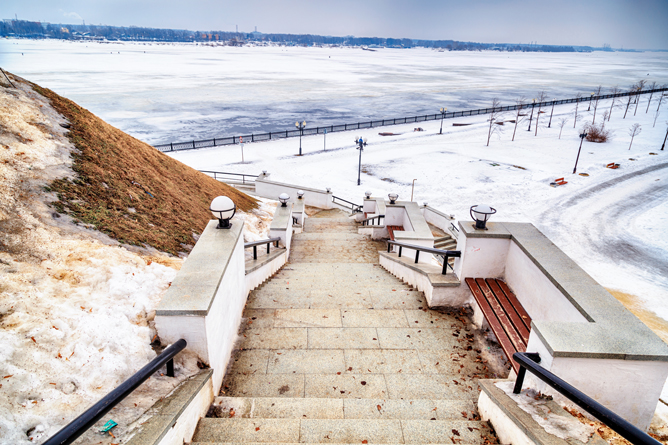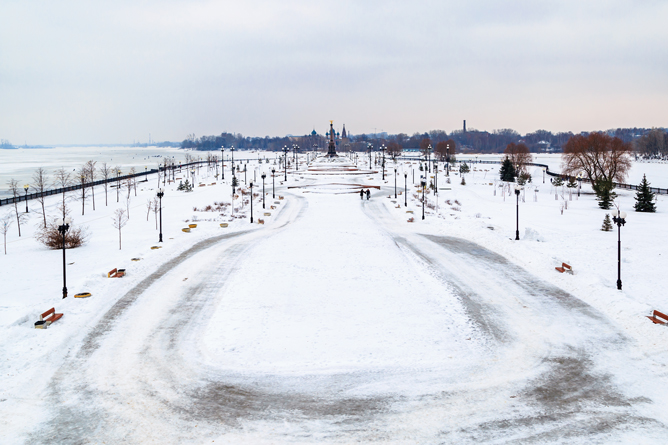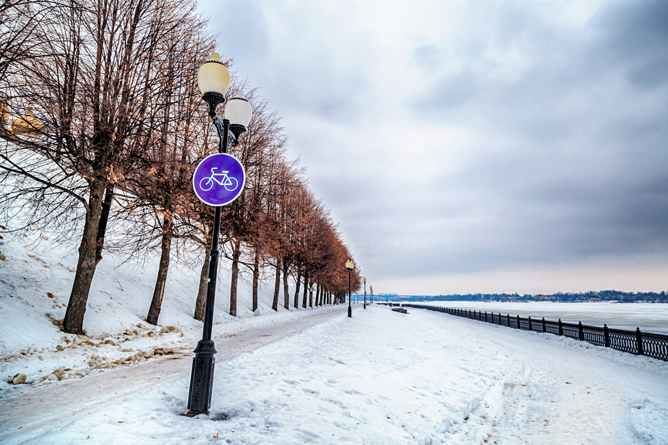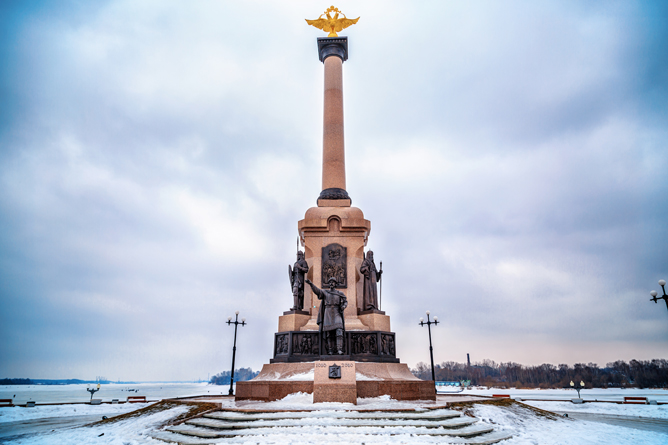 People do fishing here even in winter and tourists take a ride: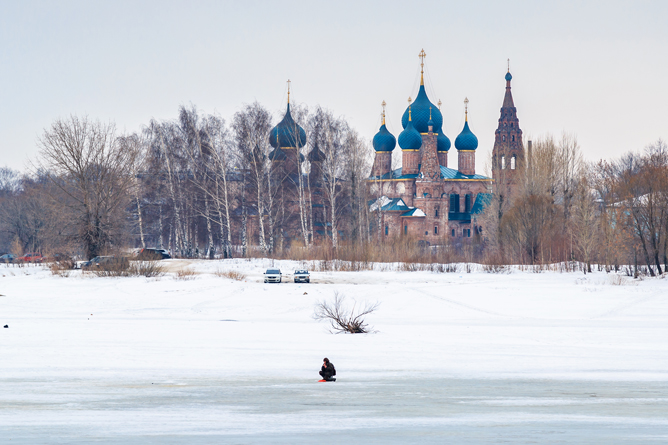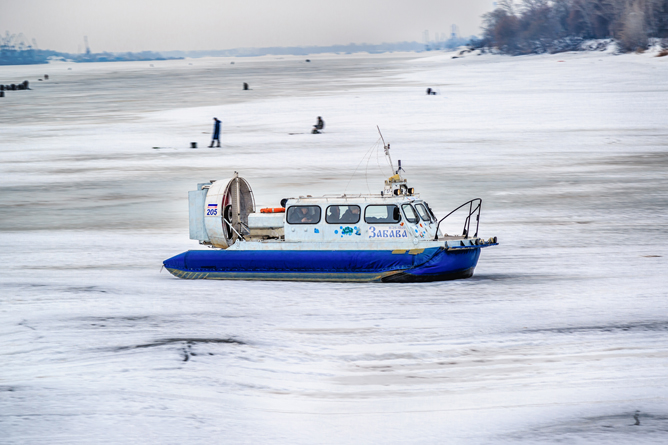 When you're rady with Strelka move to the stone, which is thought to be 2 million years old! Here is the place where the city started. Of course, you can touch the stone and feel better if you have any kind of disorders.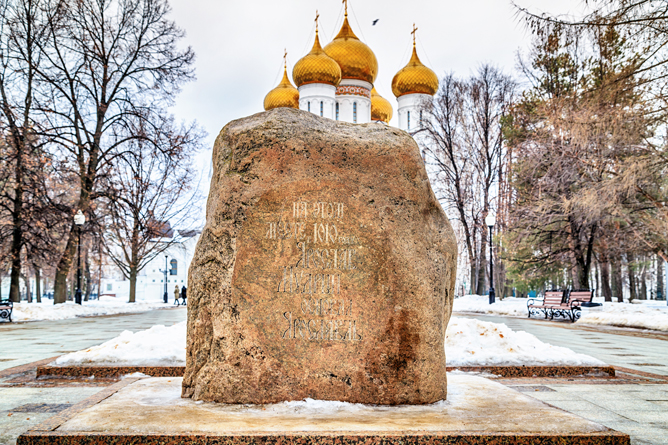 Next is "Troitsa" sculpture which is the only sculpture made after Andrej Rublev famous painting. Angels of the statue do not have wings or nimbuses while it is prohibited by the church.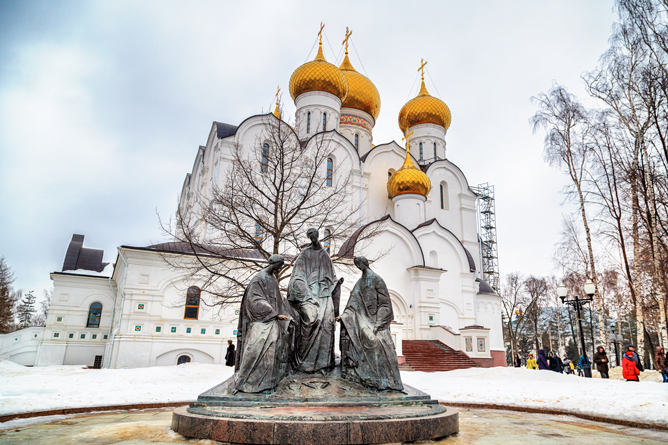 Uspenskiy Sobor is behind. Its history is the most tragic of all Yaroslavl churches. It was blown in 1937! I just can't understand how could they have done it …
Luckily the govermnt decided to recreate Uspenskiy Sobor. Though not everyone where happy, cause they thought Uspenskiy to be too big and heavy for this place.
Here is how it looks today: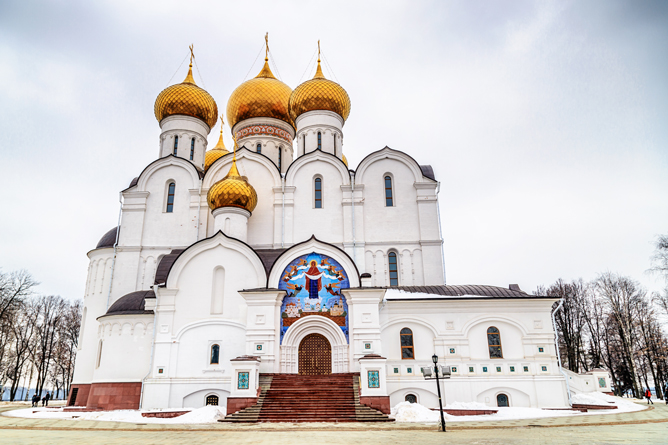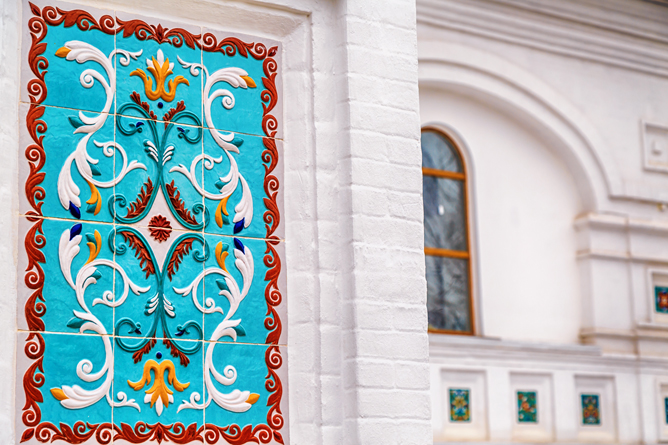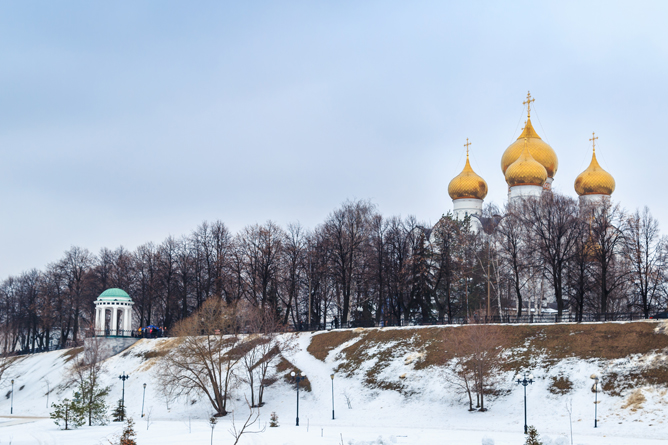 There are a lot more churches in between Uspenskiy and Spaso-Preobrajenskiy monastery, often named Yaroslavl Kremlin.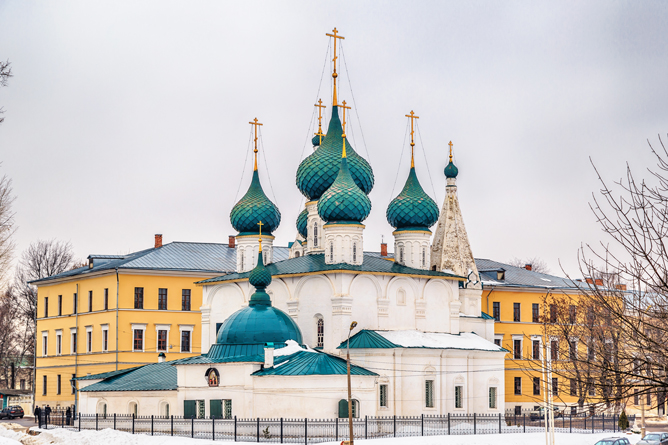 Some people call monastery Kremlin which is actually not true, cause wooden "Minced City" was an actuall Kremlin.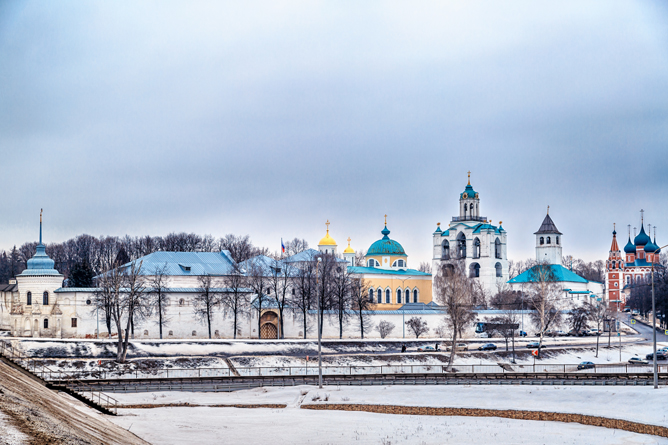 But honestly, what's the difference! The main thing is monastery has a rich history as well. Famous "A word of Igor army" was found here.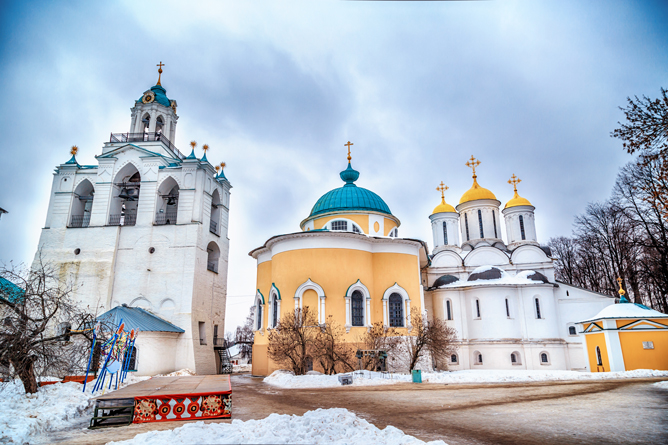 Can you see that smallc church with 3 apseses? That is Spaso-Preobrajensky church, that was used a a tomb for Yaroslavl kings. It changed a lot since XVI centuries, but there are some original ornaments inside. Church today is the oldest Yaroslavs building.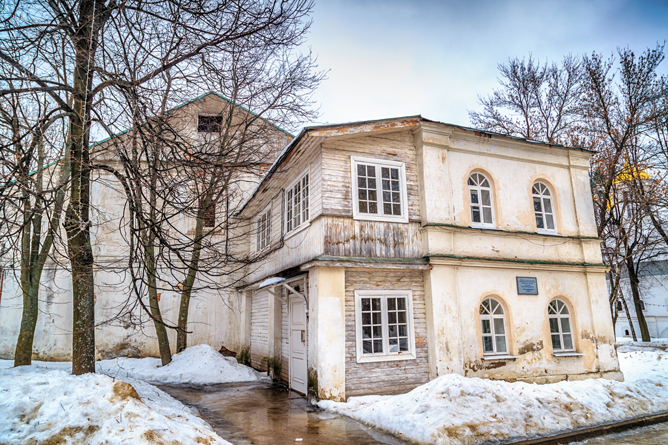 You can have a wonderfu view from there:)
Outside the monastery walls is Bogoyavlenskaya square. There are Yaroslav the Wise statue with the Bogoyavlenie church situated there.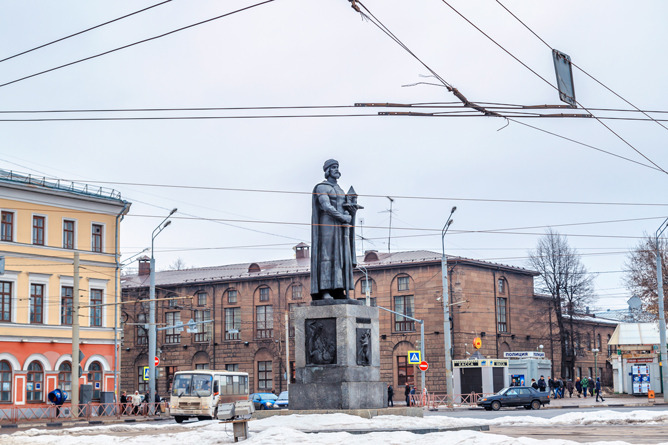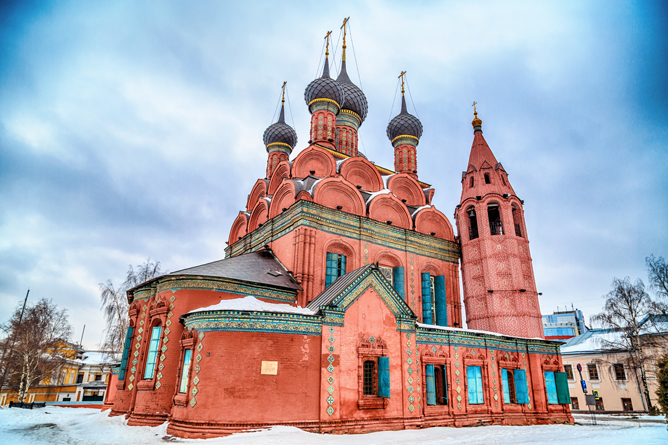 That is all from me for today, but remember – there are still so many placed to visit n Yaroslavl!
And now let me show you some more photos: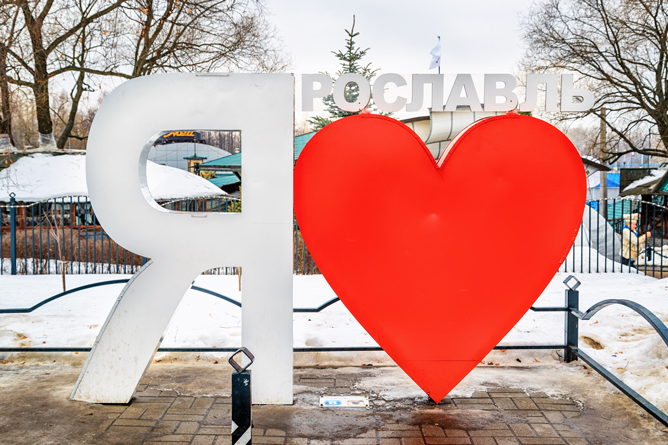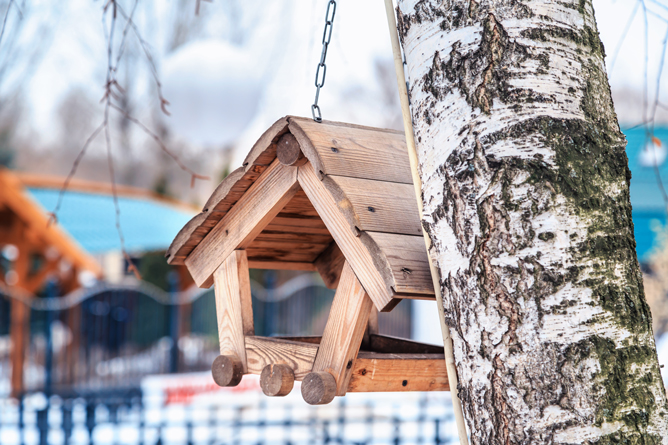 =====
Dear friends. don't forget to sign up for our weekly e-mail in a right column or follow us on socials: Instagram or YouTube, Thank you!