"What the hell, what was she thinking about, why on Earth couldn't she have started her collaboration with Calipso with this trend? " That is probably how you might be thinking now, because only 70-es are possibly more talked about this season than white. And you're deadly right here, but at the same time I'm sure you have no problems with this trend so see no reasons to be harried.:)
In my opinion, there is only ine difficulti in white total look – you can look like a bride:) Have a look at those Valentino or Louis Vuitton shows, models there looked wonderfuly. But wasn't it a bit too boring? And you can't mix white with other colors in this trend!
That is a good moment to take risks a little. Why not to try a total white rock look with leather and everything? I'm also a fan of suits (the most brave by Barbara Bui and Balmain have those crazily cut jackets).
In shoes I would recommend to avoid classical white heels. And everything classical at all:) In Calipso I have found really beautiful ballerinas and asymmetrically cut shoes. They are so much characterish!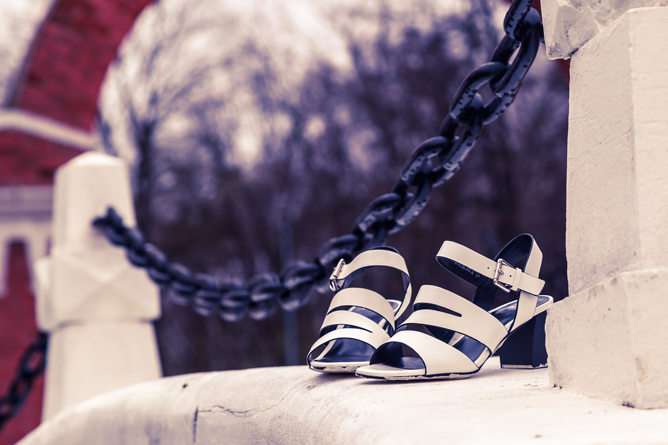 Though my experiements never moved any further and the outfit itself looked very basic and romantic.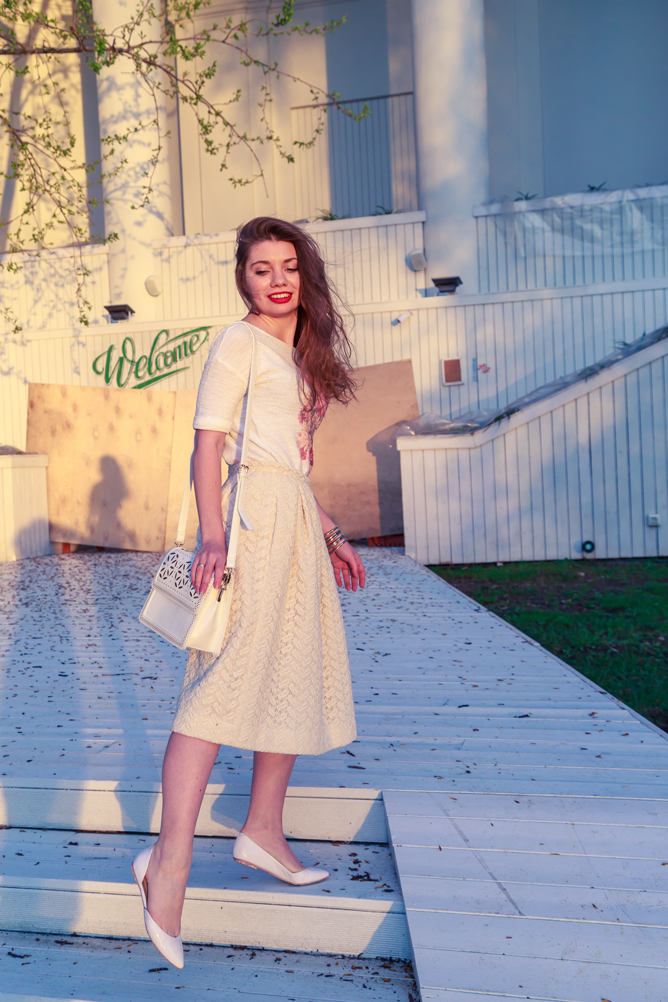 By the way, make sure you remember that only white color is accepted You'd better choose everything you wiil need in advance.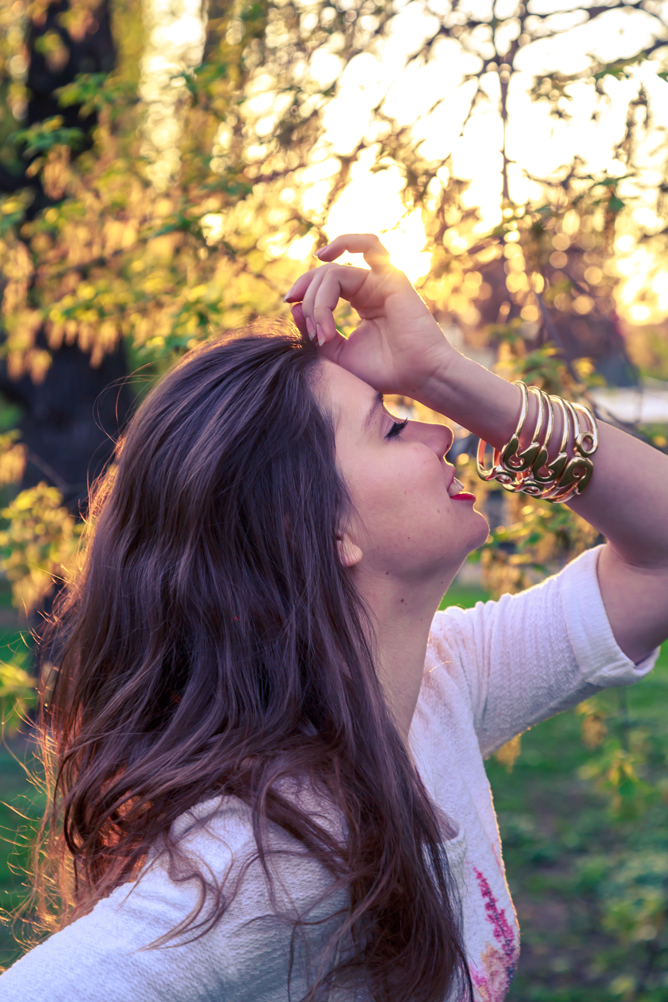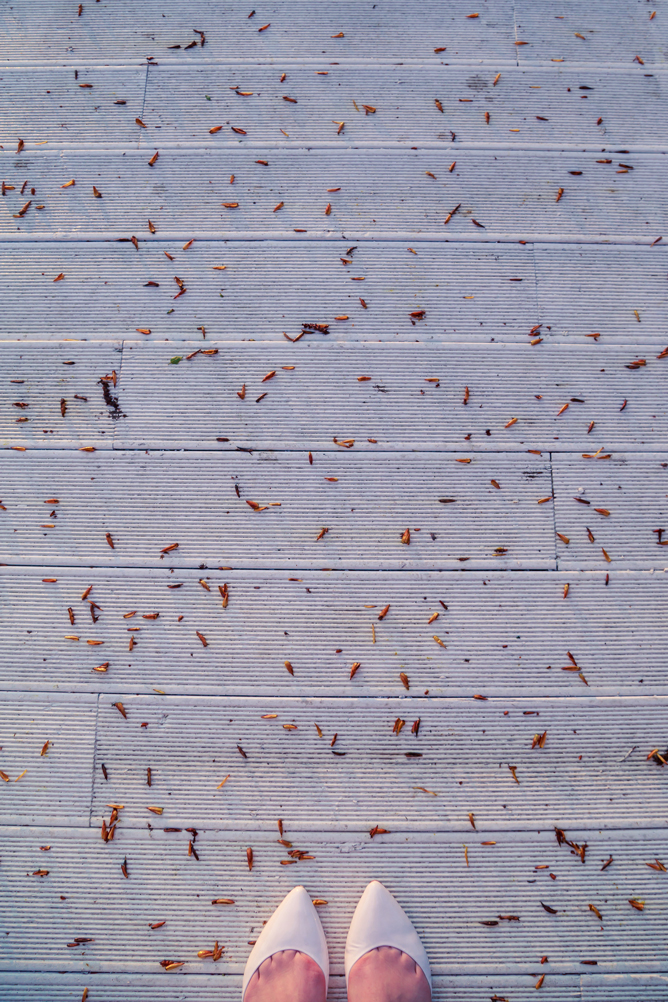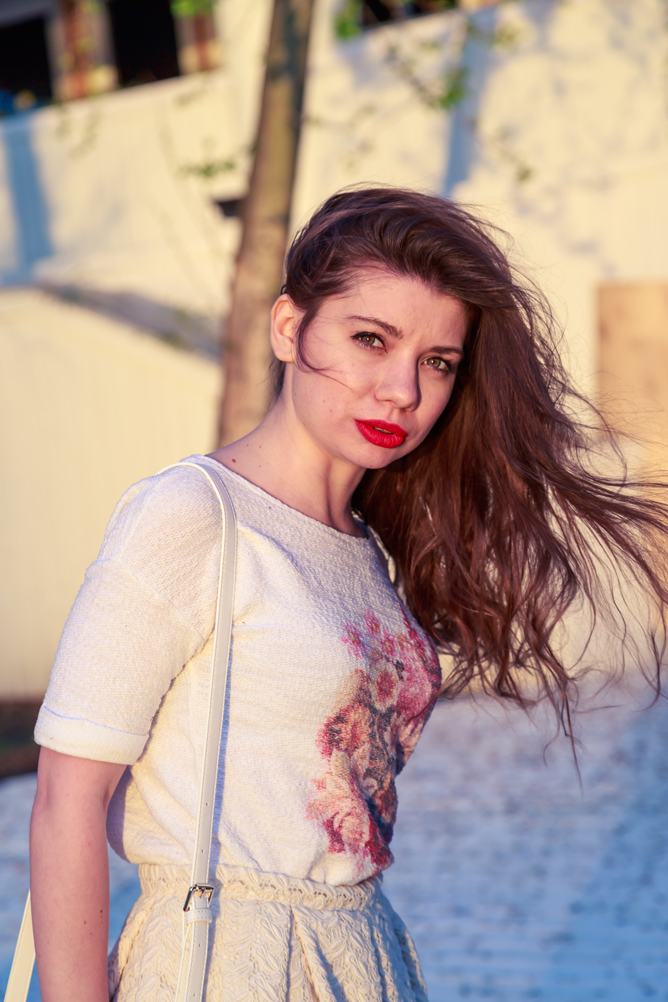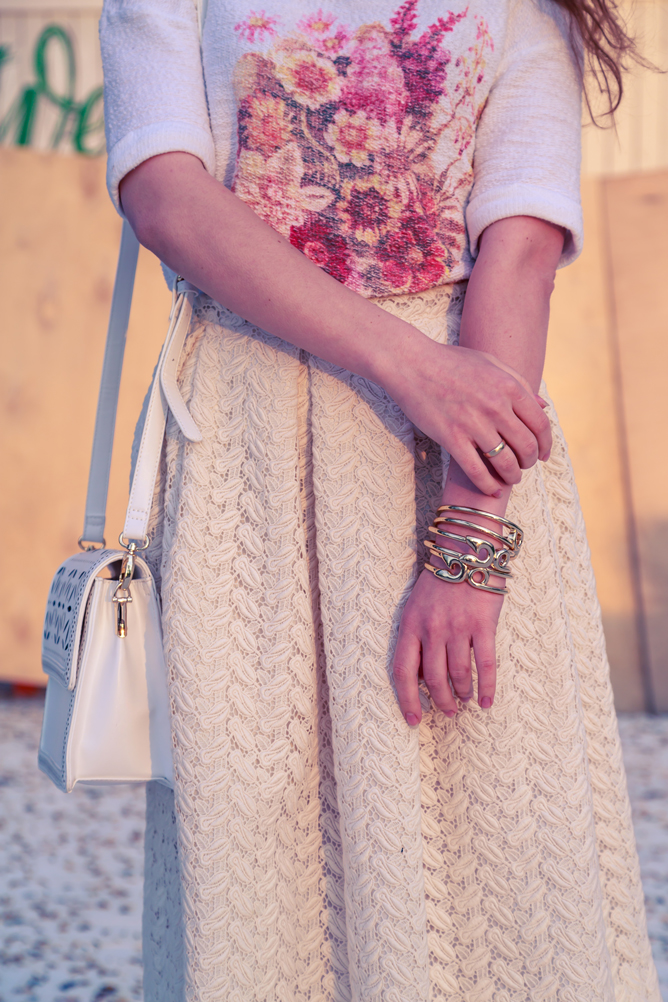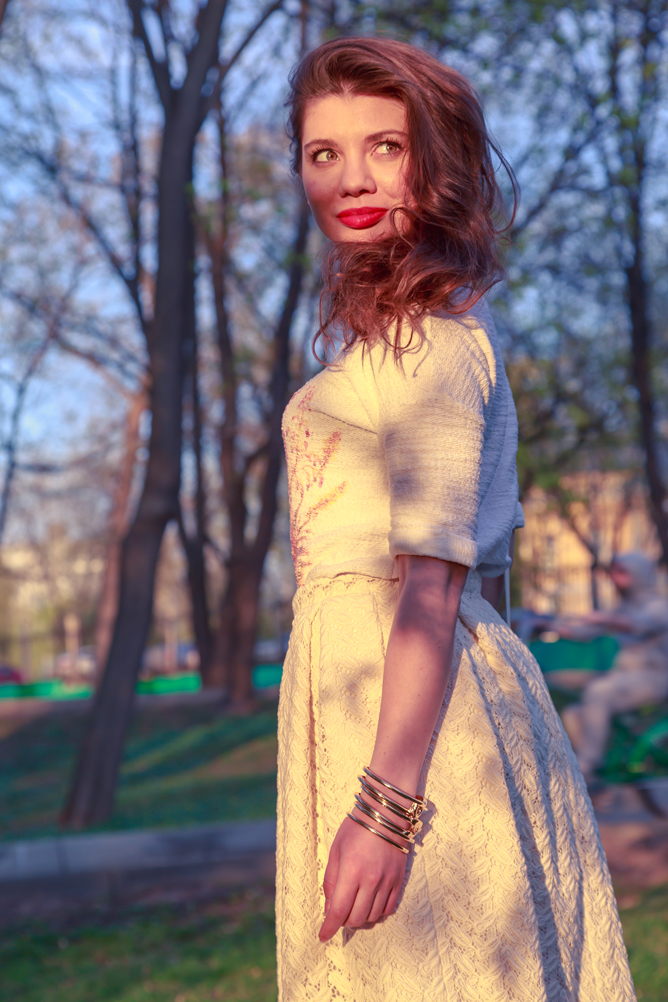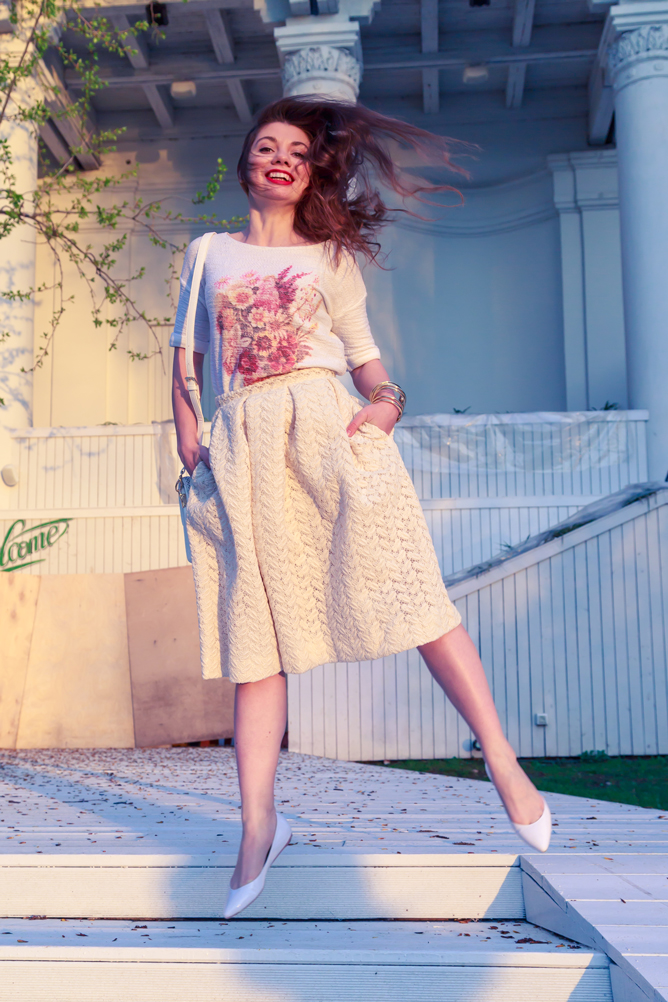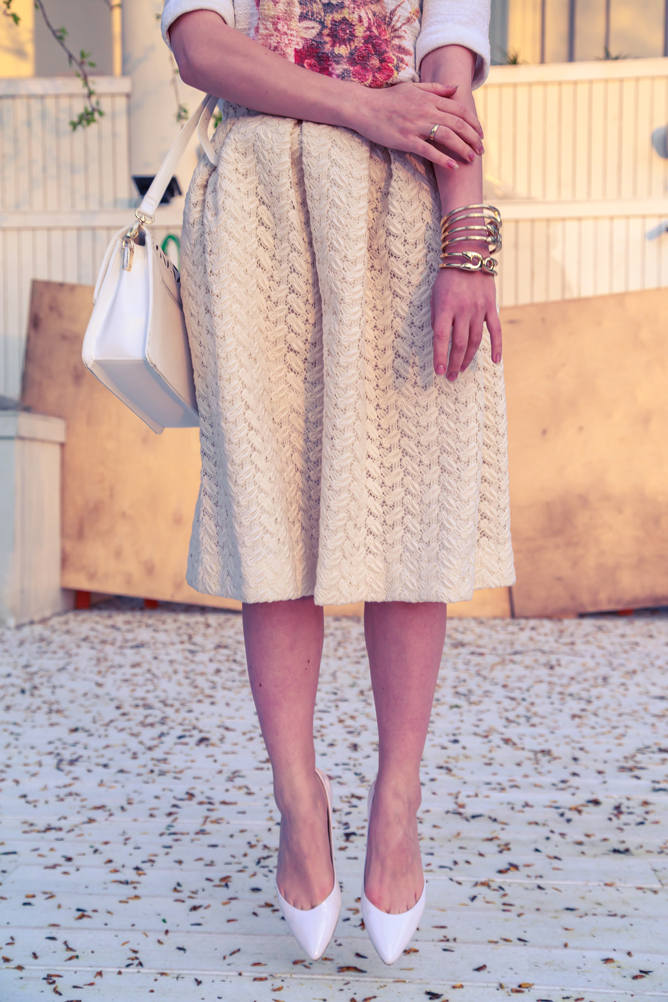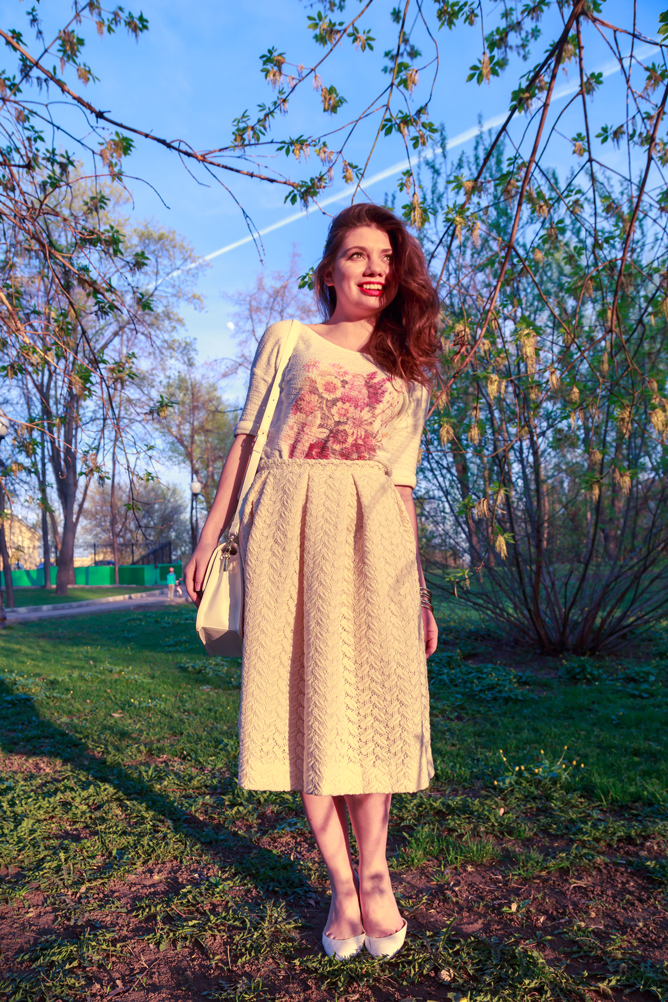 I'm wearing:
Ballerinas and bag Calipso
Top Motivi
Skirt Paul&Joe Sister
Bracelets Mango