Together with shoes and accessories brand Calipso we continue on sharing with you the main summer trends. We are responsible for ideas and visuals and Calipso – for the perfect shoes, worth half of kingdom:) Especially, those illustrating trend on shine and sequins, that are this summer not less popular than at New Year Eve.
Those incredible heels where impossible to miss at the shop. They a little remind me of 20-es and (don't laugh here!) the headbands decorated on one side and popular among woman that time. And what a great plus to an outstanding beauty being so comfortable! Those stripes are almost made of air and are almost impossible to be felt on legs. Though they always tried to fall down from the back, I don't know, perhaps it was the wrong size?
Such a shiny accent is a good option for evening. The bigger sequins are, the more "evening" kind they are. Designers often use them in haute couture collections, made for an outstanding moments. Of course, there are that streetstyle queens who manage to wear sequined pullovers for breakfast and look absolutely cool. I'm not one of them:)
And that is why during the day I prefer another variant – mild metallic shine. It firstly appeared on catwalk several seasons ago and this summer was adopted by Chanel and Emporio Armani in a cute flat boots, perfect for the day. If you are OK wearing Chanel every day, of course:)
Today those wonderful shines are achieved by the technological experiments with fabrics and are even popular in clothes, not accessories. Most often designers use golden or silver colors, but there are some original options in many collections. Bright colors are mostly loved by italians (like my Elisabetta Franchi top) and french. But my the most beloved example are those dresses by Sonia Rykiel. Pure disco!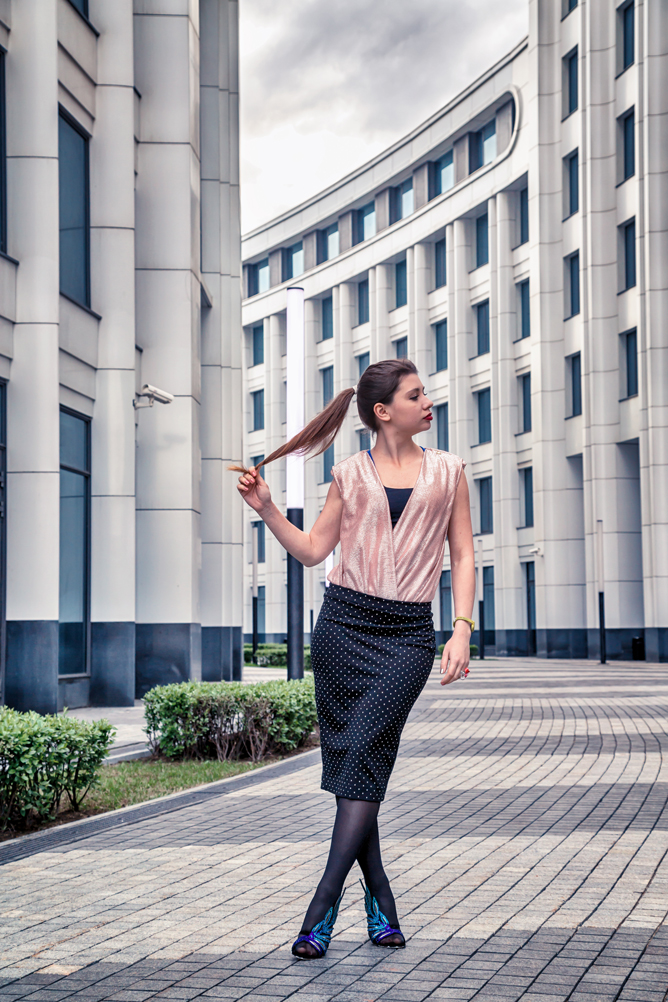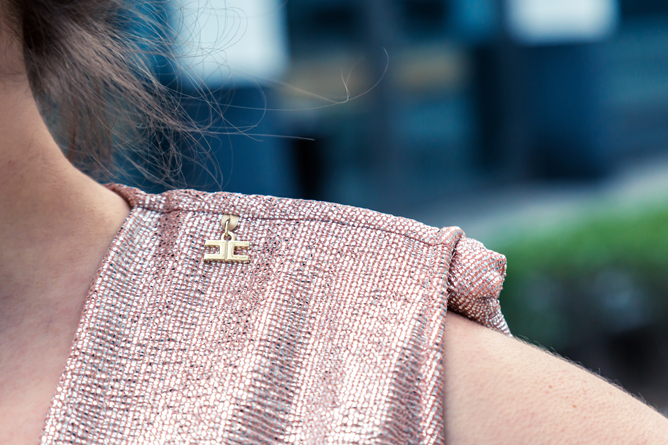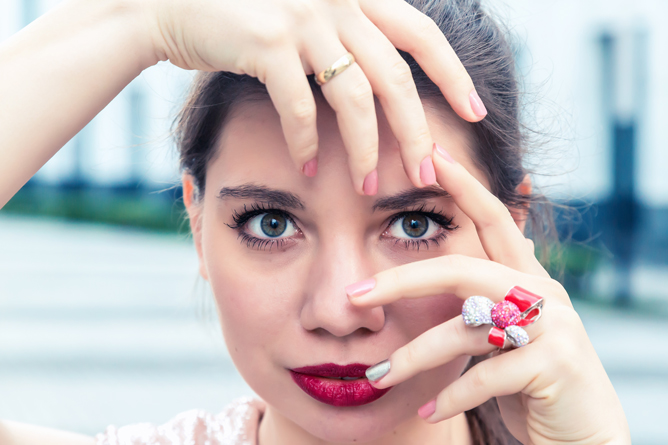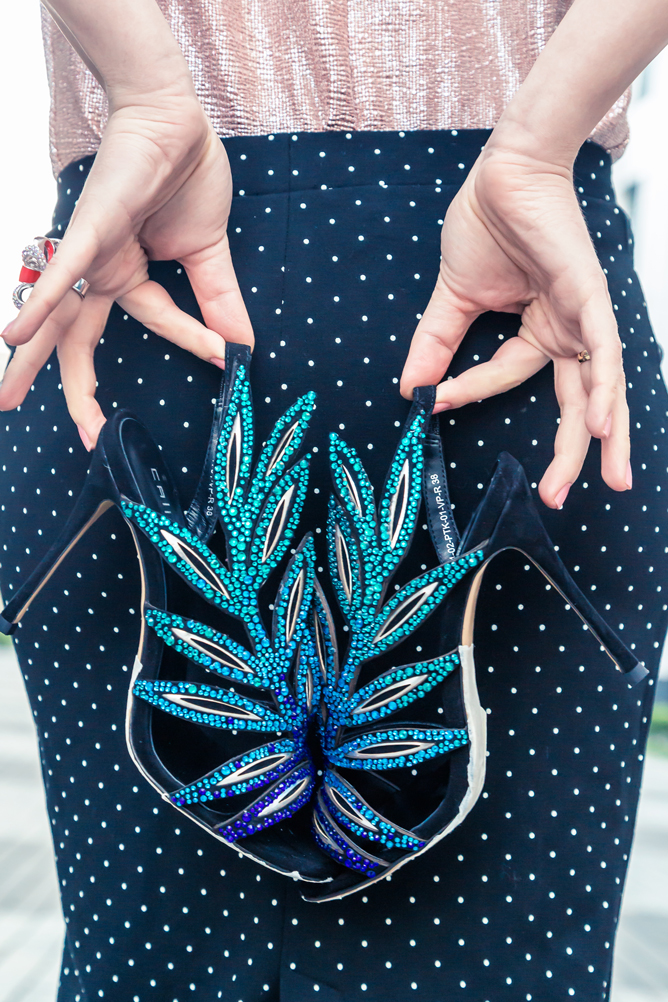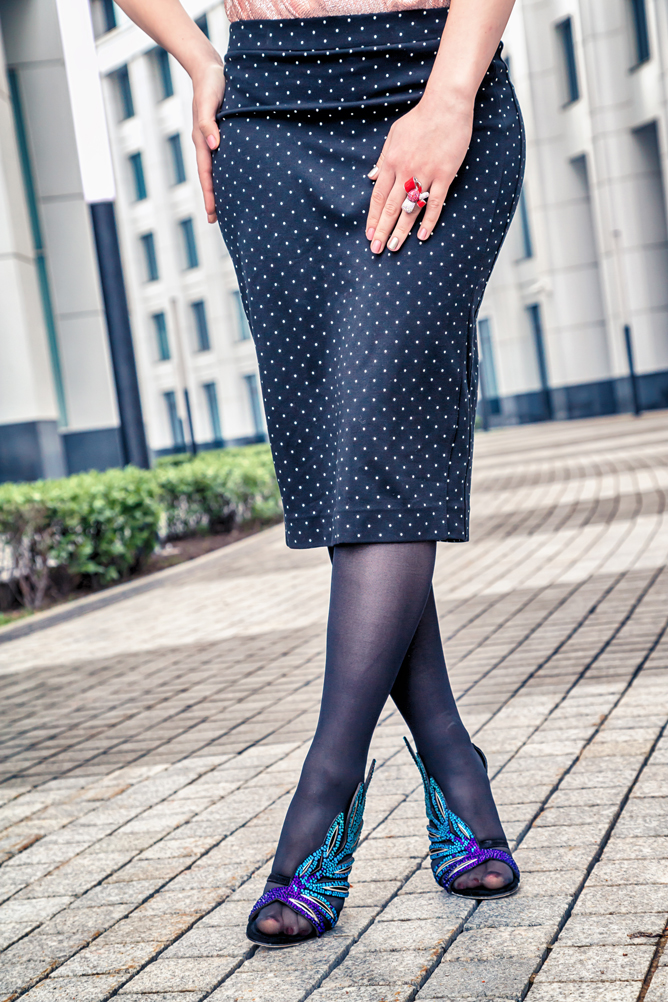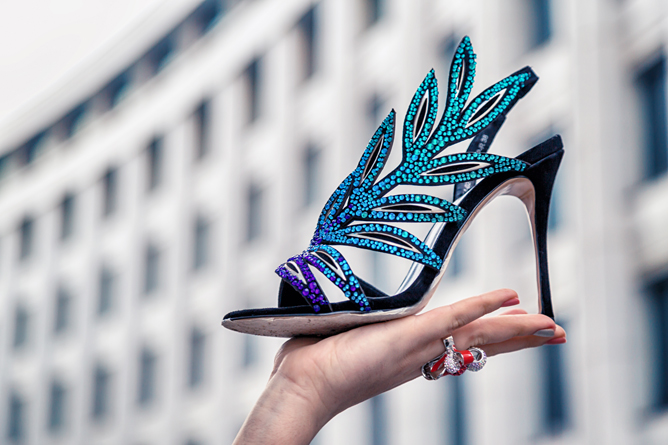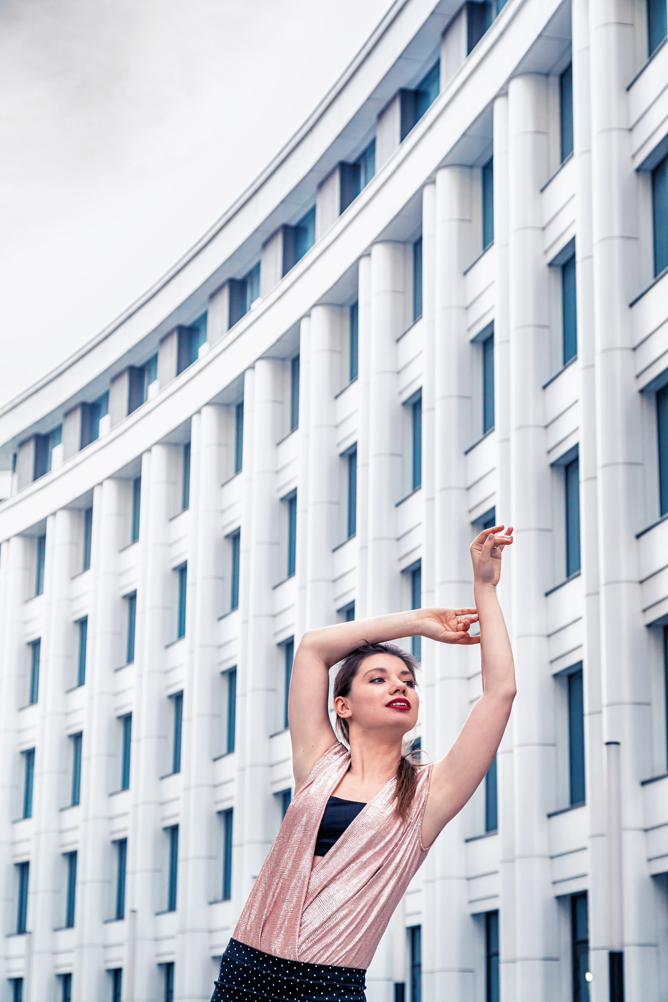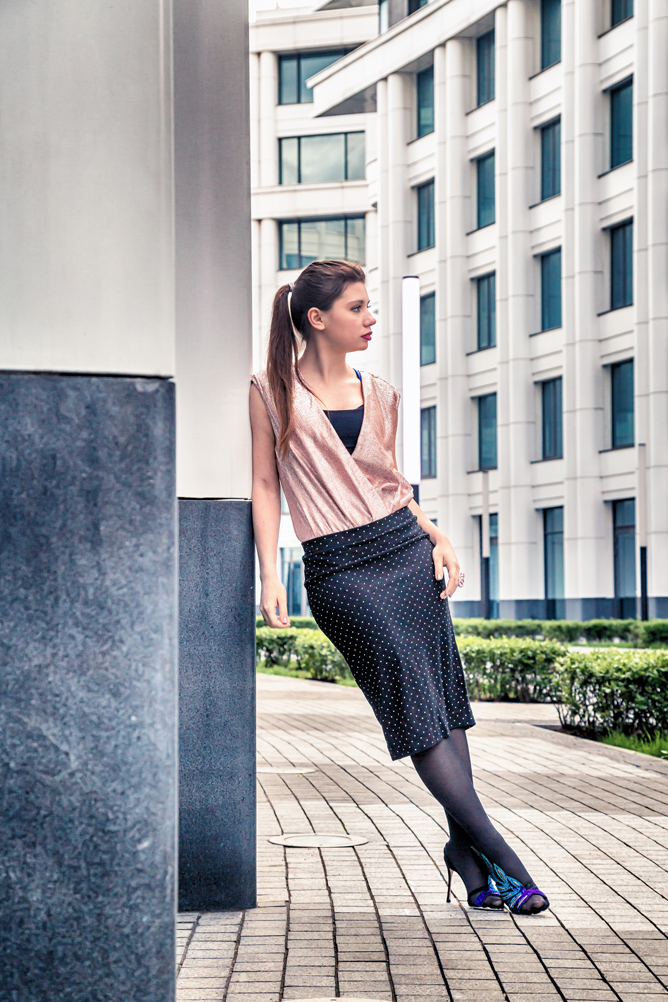 How do you find that trend, girls? And what variant prefer – sequins or metallic shine?
I'm wearing:
Heels Calipso
Top Elisabetta Franchi
Skirt Uniqlo
Ring Swarovski