As any other tourists city, St.Moritz leads a double life: the one for foreigners, glamorous, outstanding, and a common, daily with its difficulties and borringness (thought the second one still runs in a magically beautiful decorations). I'll try to show you both of them!
St.Moritz as known all over the world is not big at all. Practically, it consists of only one main square (which actually is not a square at all, but a round road, surrounded by cafes and boutiques) and a few streets starting here. Forget about the cosy Arosa, in St.Moritz everything luxury and glamorous should be doubled. If restaurant – than only Michellin with a world-wide known chief. If boutique – not less than Burberry Dolce&Gabbana or Prada. Buildings here are made and decorated really fashionable to make all people passing by feel crazy and a little jealous, of course. Everything looks so cool, but let's be honest, a little like a Cinderella or Tinker Bell villages in Disneyland – though made in human size, still obviously not real.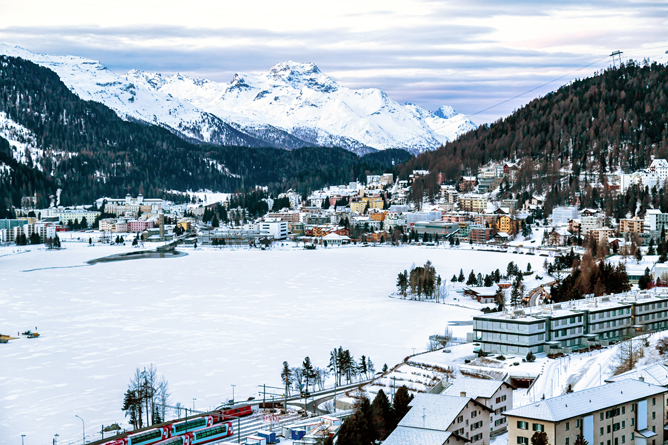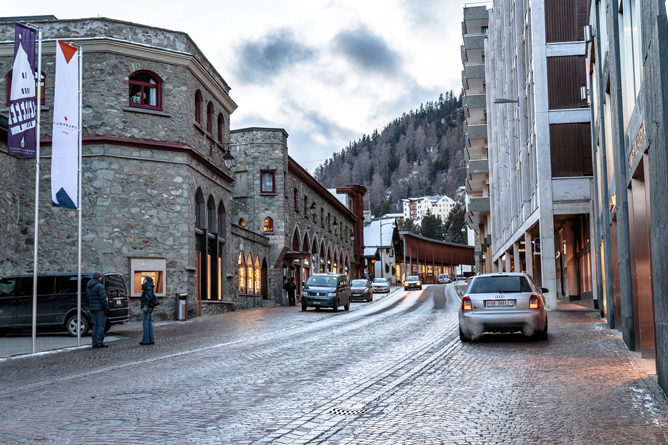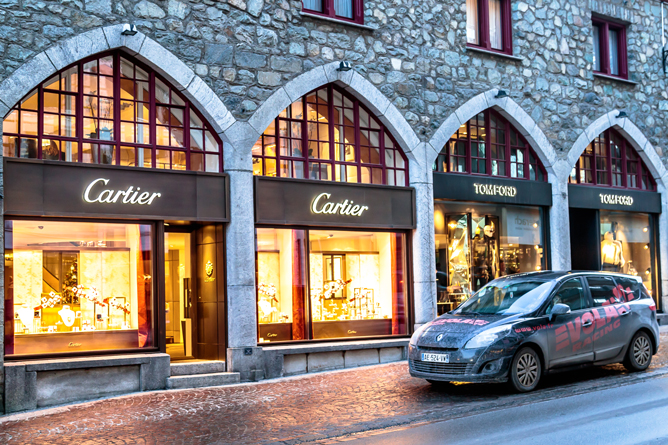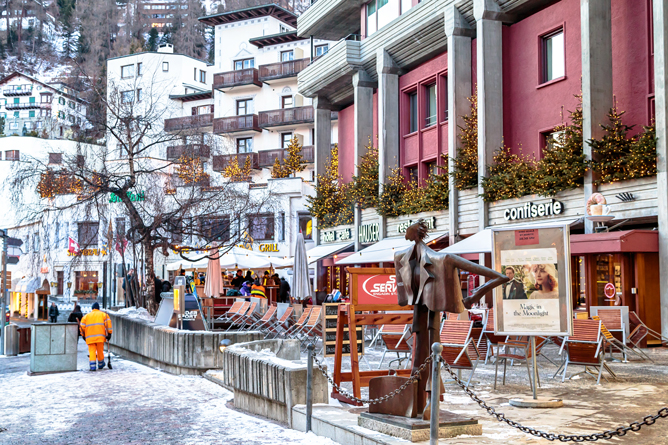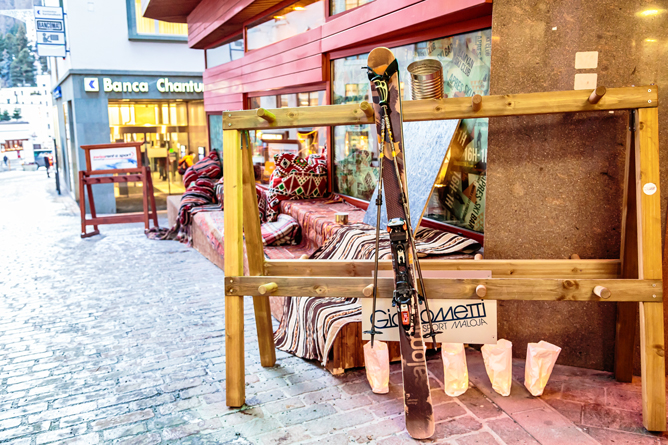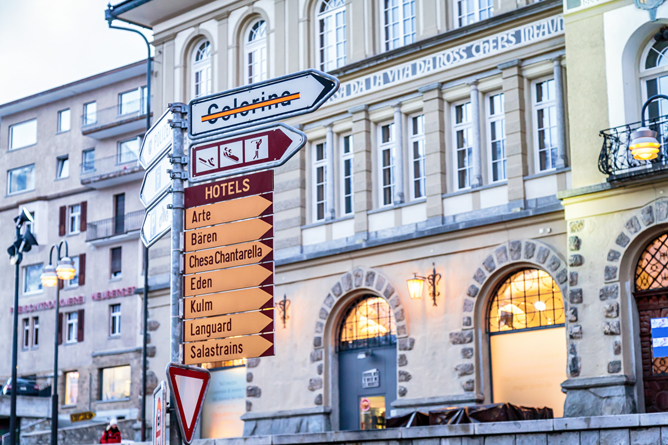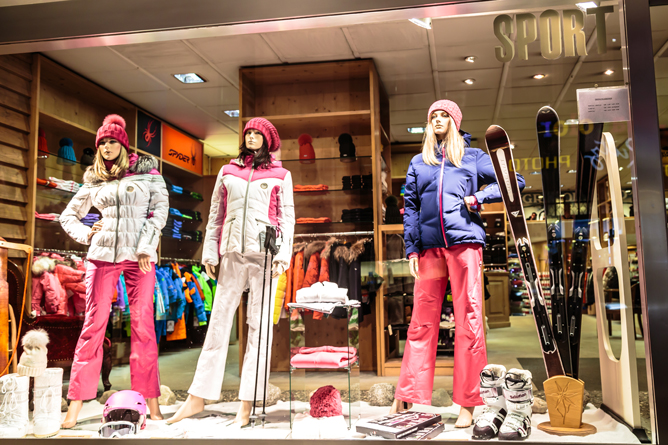 My favorite photo (guess, why:) ):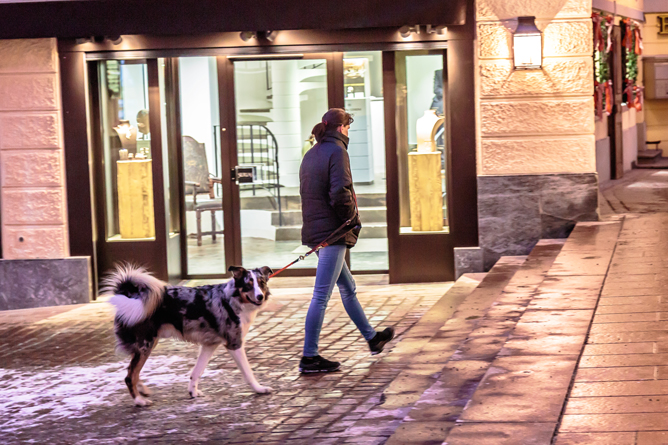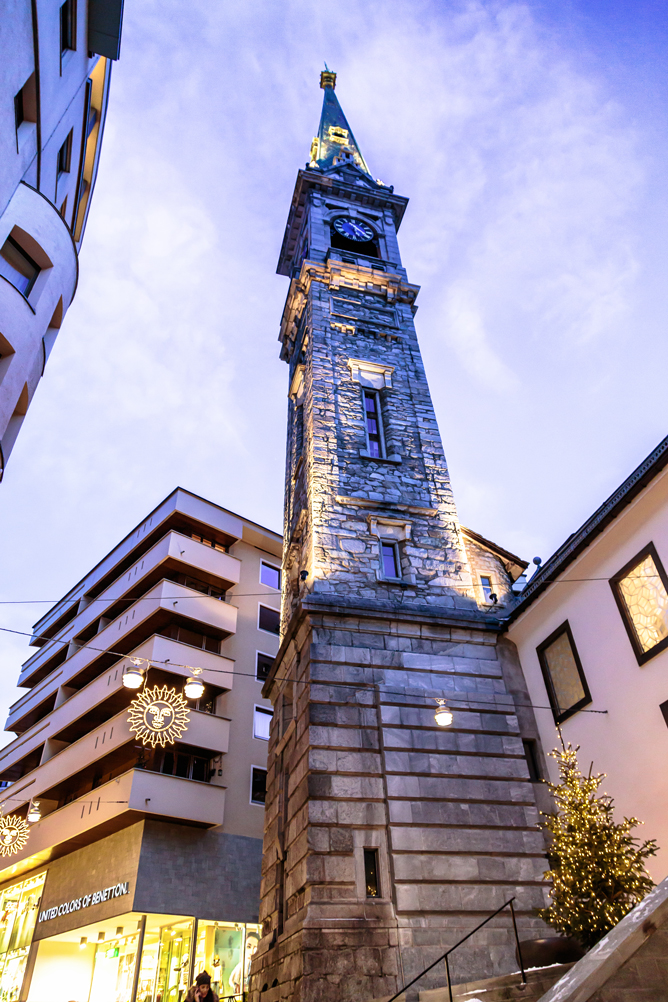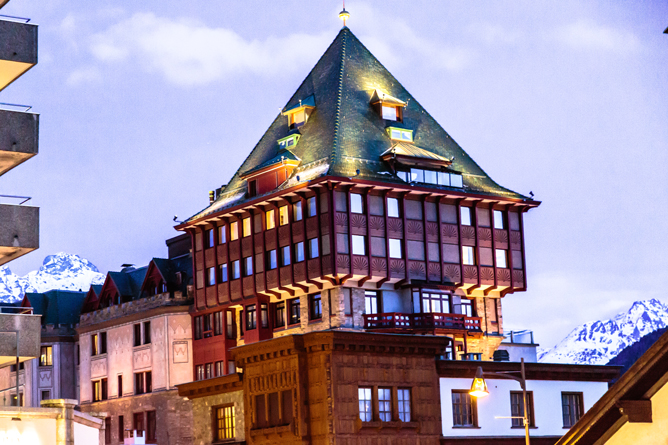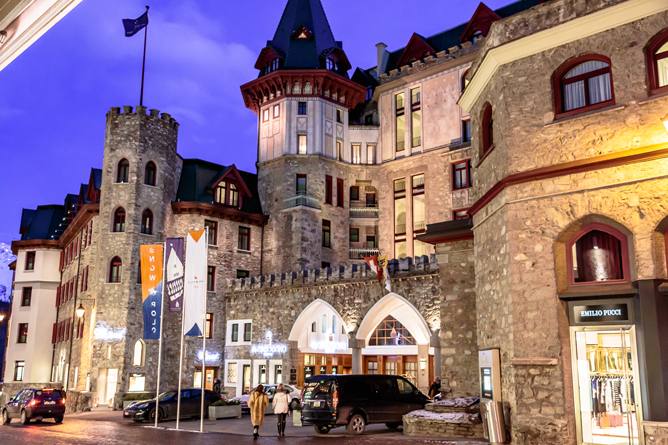 And now it's time to move from darness into the lights:) And see how St.Moritz lives while tourists are still asleep. The day before I noticed the time of sun rize in this place to be able to catch this wonderful moment while my photo-walk. Who new the next day it would be snowing and the sky suddenly turns into a grey nothing…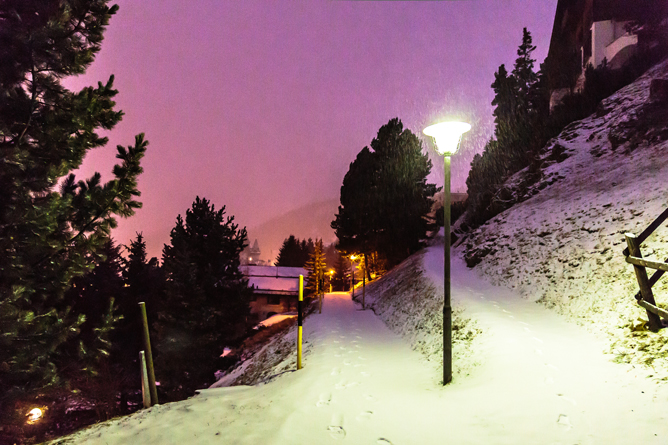 Our hotel was a little away from the city (just 3-5 minutes), so that is how my journey stated. By the way, can you see the foodprints leading towards me? That was the first sign of a real life: while happy tourists are relaxing in beds, local people are already going to work. Even in Swiss it's not that cool to wake up so early and go to the job through the snow, agree?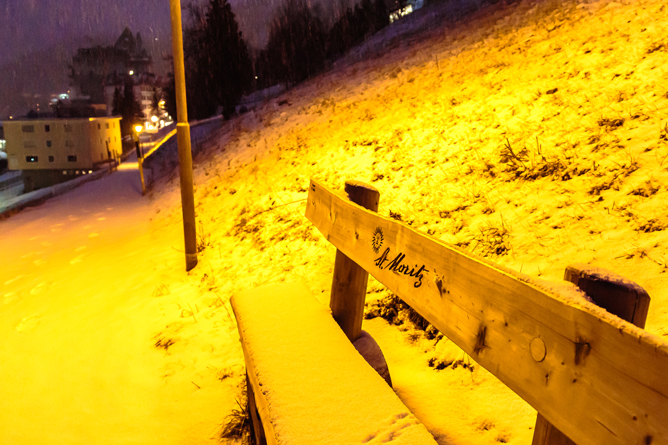 And that was the cutest moment of all. I met a group of teenagers going to school. To get there they (and me, secretly walking behind) had to follow a crazy path down the hill. And that is also their part of everyday routine! But they have a great opportunity to study in a school on a see facing epic mountains instead.
Here they are coming to the school yard: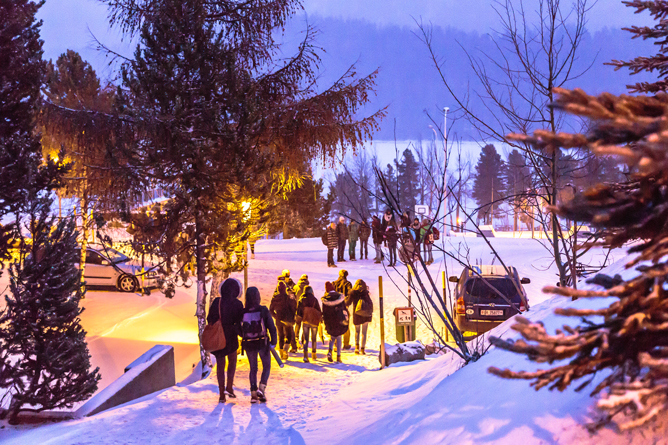 View from the yard: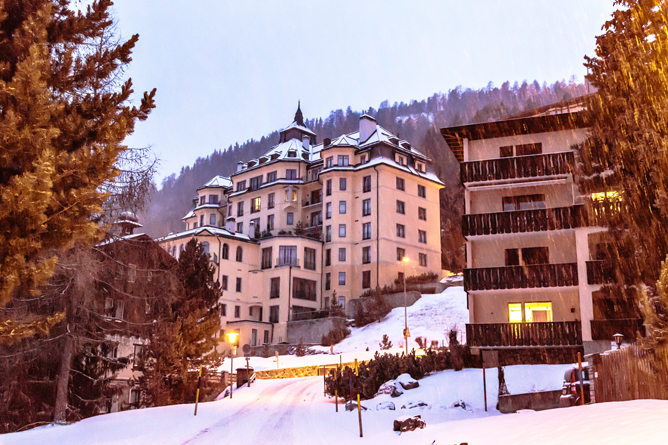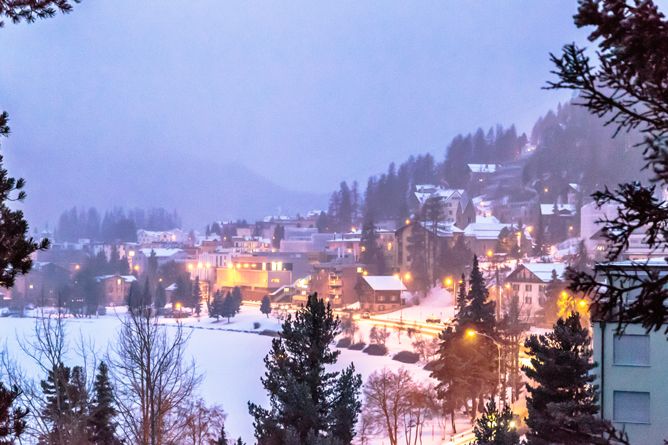 Let us continue the walk.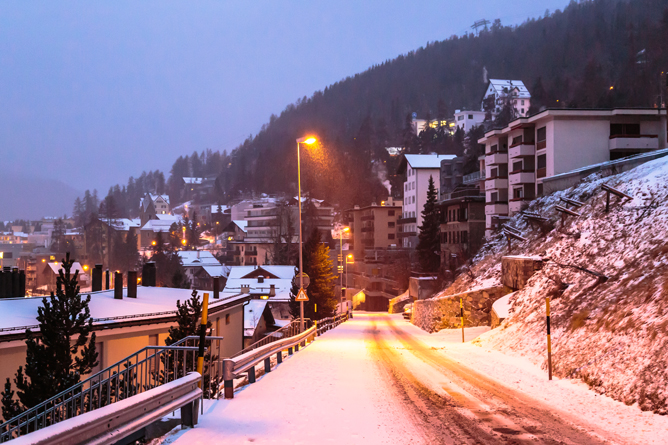 See the stairs on the left? They are going towards someones house. I mean, there is nothing unusual, just a view towards earth from some rooms of that house:)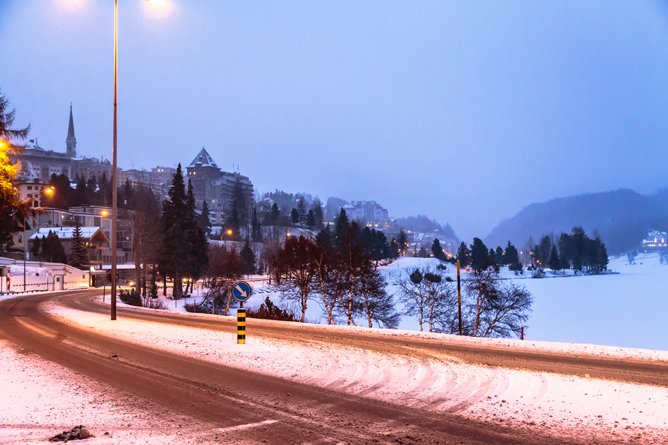 If you do not clean the roads, they look the same everywhere:) By the way, while walking back towards the hotel I faced a machine cleaning the snow. And when the driver noticed me, he stoped and waited while I will pass him. Adn only afterwards he continued his job. I can imagine how long it must take him if he stops like that everytime!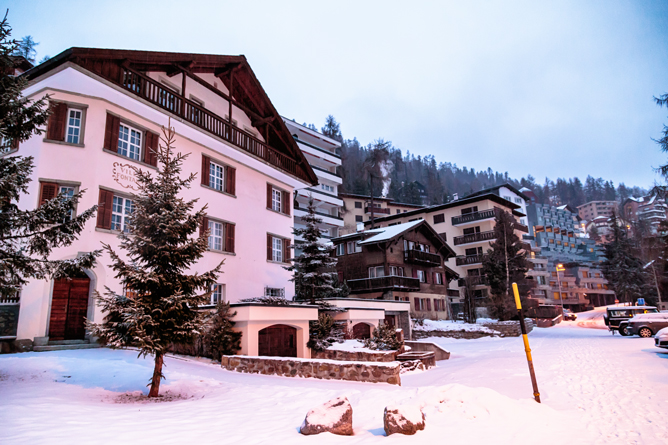 On my way back I somehow managed to only take photos of different signs: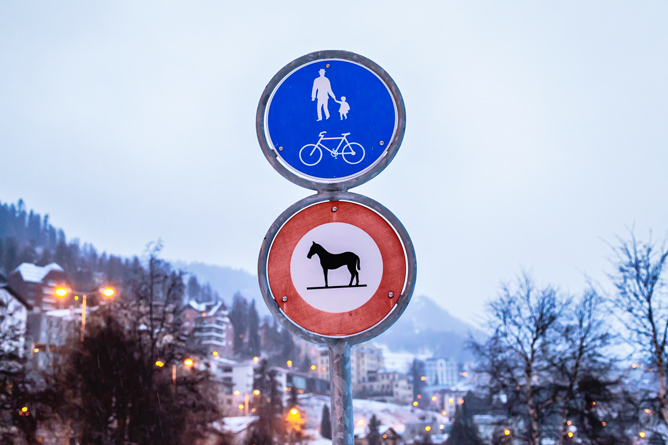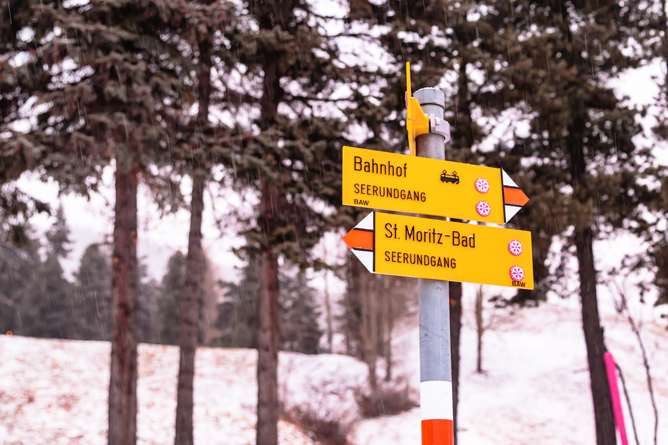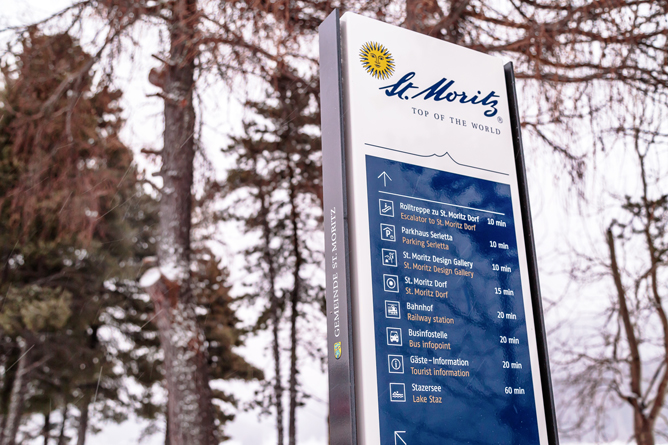 Do you recognise those roofs of the glamorous part?:)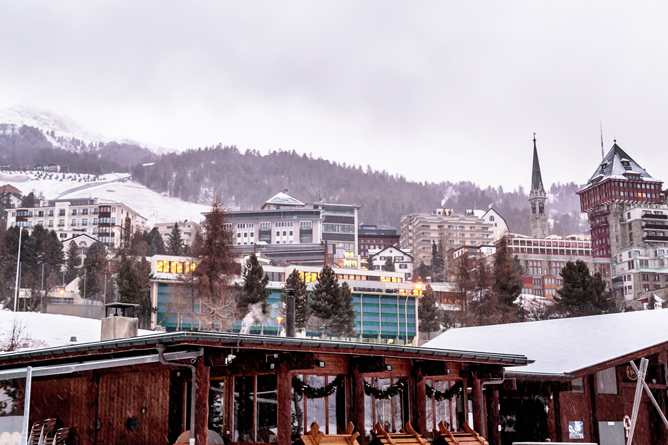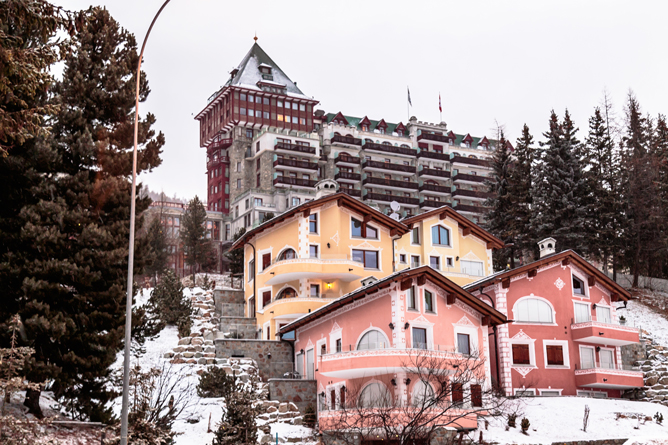 And here is one more absolutely incredible picture. The day before locals were talking about the lake never getting iced this season. And during the night it snowed so much, that the next day trucks were confident enough to ride through the lake!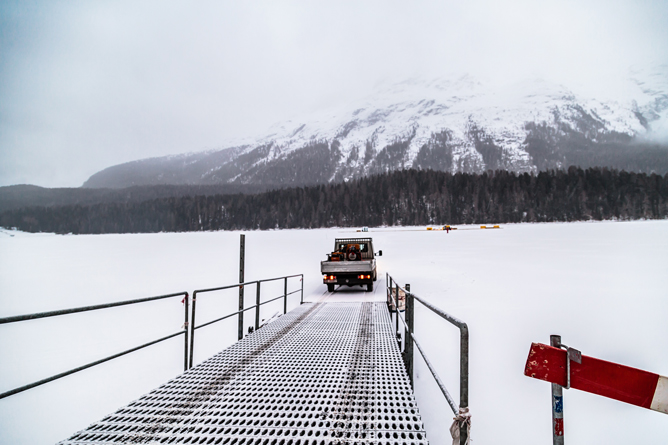 By the way, after taking this picture, I realized there was a car behind me, patiently waiting while I will get away from the road:)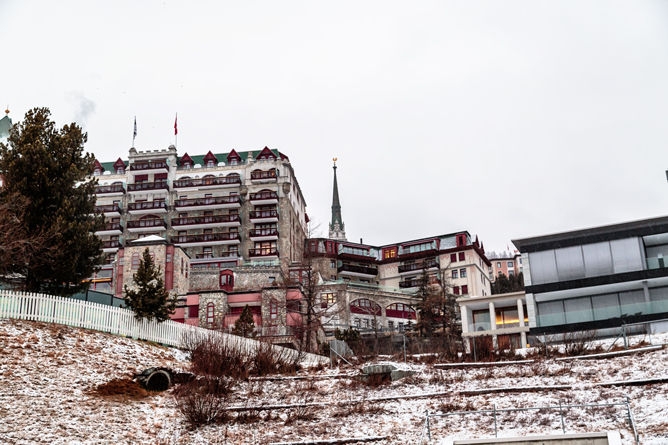 And if you missed my small video about the tourists part of St.Moritz for some reasons, here it is. With a soundtrack of my life:)