Former beauty editor position in a magazine made me the worst person to offer skincare for a review. I know too much and I've seen it all. $800 eye cream? Had a few. Seven years of scientific research to come up with one and only product? I'm not that easy to impress, try better next time. And the part that really makes me cringe – why do new skincare brands have to ALWAYS start from a place, where someone couldn't find perfect skincare for herself and decided to just create it? Like it's a stew or something.
Though depicting me as a spoiled brat, this foreplay is actually here to explain how exceptional Lissom products must be, if they've impressed me so much I even decided to do one of my crazy 'interviews with a jar' after using them for the last few months.
Today I'm interviewing Youth Activate Renewal Serum. And yes, I'm about to turn 30, so I NEED to Activate my Youth asap or I might as well die and become an ash in a month. If you've ever turned 30 in your life (which, from what I know about humans, happens to everyone), you know what I mean.
Enriched with the best ingredients, this Serum is a sophisticated little thing so don't be surprised with her divaesque attitude. I'm happy to appease her if she keeps showing great results.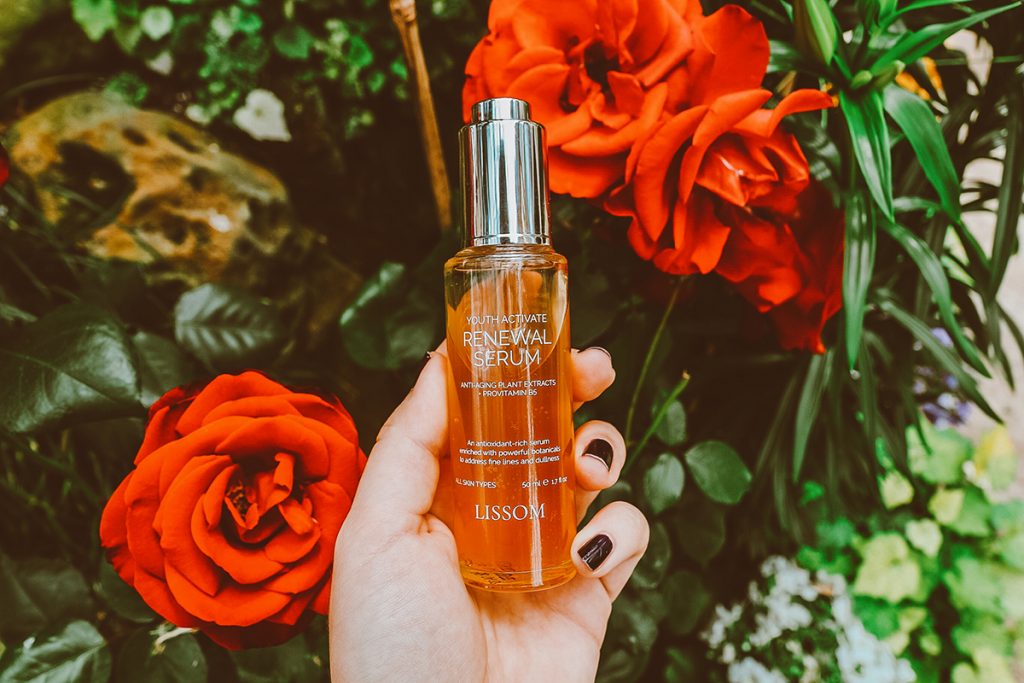 First things first, are you one of those 'created because nothing else worked' products?
Excuse me?! I was created because the world needed me! Not everyone these days have hours to pamper themselves, yet you, gorgeous ladies, totally deserve that. That's why Michelle and Lydia (both with a background in skincare and wellness industry, by the way) have created luxurious, yet simple to use and effective Lissom skincare. Only three products that cover all your needs. Incorporate me in your daily routine and your skin will feel and look like after the best spa treatment somewhere at Four Seasons Bora Bora hotel.
Yes, I've noticed that feeling of a smooth, velvety, well-nourished skin after the first use already. And the aroma… Mamma Mia, if I close my eyes, I DO see myself walking leisurely along the white sand beach after a spa treatment in a hotel I most certainly can't afford.
You should thank my natural ingredients for that aroma! 14 nutrient-rich botanicals including rosehip oil, grape seed oil, green tea and blackcurrant. What a cocktail.
With my 30th Birthday around the corner, I'm more excited about turmeric root oil and Provitamin B5, to be honest.
Ah, you're bringing out the best in me, girl! Turmeric root oil is rich in antioxidants so it diminishes fine lines and prevents pollution and UV-rays from messing up with your skin's elasticity. Recent studies have shown that turmeric not only protects from but even reverses sun damage. It also improves cell communication and returns the glow to your skin. Provitamin B5 is your skin's personal doctor – it boosts collagen production, soothes and heals, keeps the skin moisturised… And don't forget about tomato seed oil, by the way. Humble tomato might be not as glamorous as the ingredients you've mentioned but it's also a very powerful antioxidant and a reach source of lycopene. It makes aged skin look younger and healthier, improves hydration and reduces wrinkles' appearance. I see you've stopped listening after 'collagen' though.
This is all very exciting, of course, but let's admit it, my skin and my mum's skin are not the same, though we're both not huge fans of wrinkles. Will you suit both of us?
That's the whole idea of Lissom! Universal products, suitable for all ages and all skin types. Pretty sure, you've noticed how some products that were created for more mature skin and are too rich for you, don't penetrate properly and sometimes cause your skin to breakout. I disappear from the surface in a few seconds and proudly non-comedogenic, so you won't have these problems.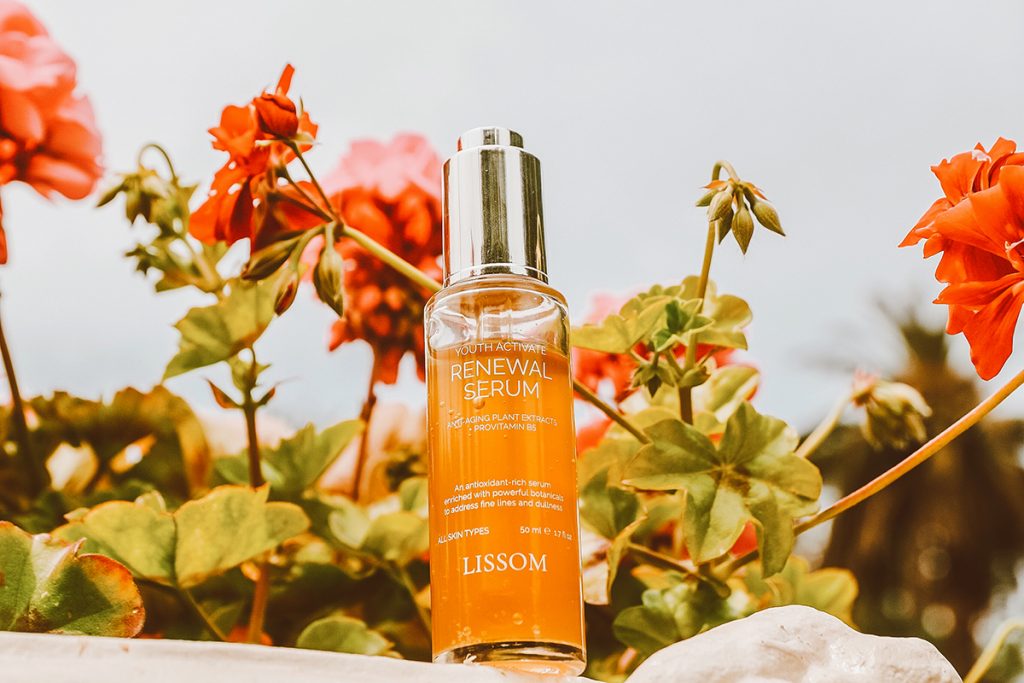 I have noticed, that I don't even want to use a moisturiser anymore. My skin already feels happy and rejuvenated. I only add a bit of Lissom Avocado Smash Brightening Eye Cream that really helps with those nasty dark circles. Is that OK?
Well, I was created to work in combo with your daily moisturiser. As you know, serums have a higher concentration of active ingredients and when being layered with moisturiser, we're able to perform our magic at its finest. Though overdoing skincare routine can be as bad as ignoring it entirely. If that's what your skin wants, so be it for now. Meet me in 15 years and we'll see if you change your mind.
Can totally see myself using Lissom for the next 15 years. And more!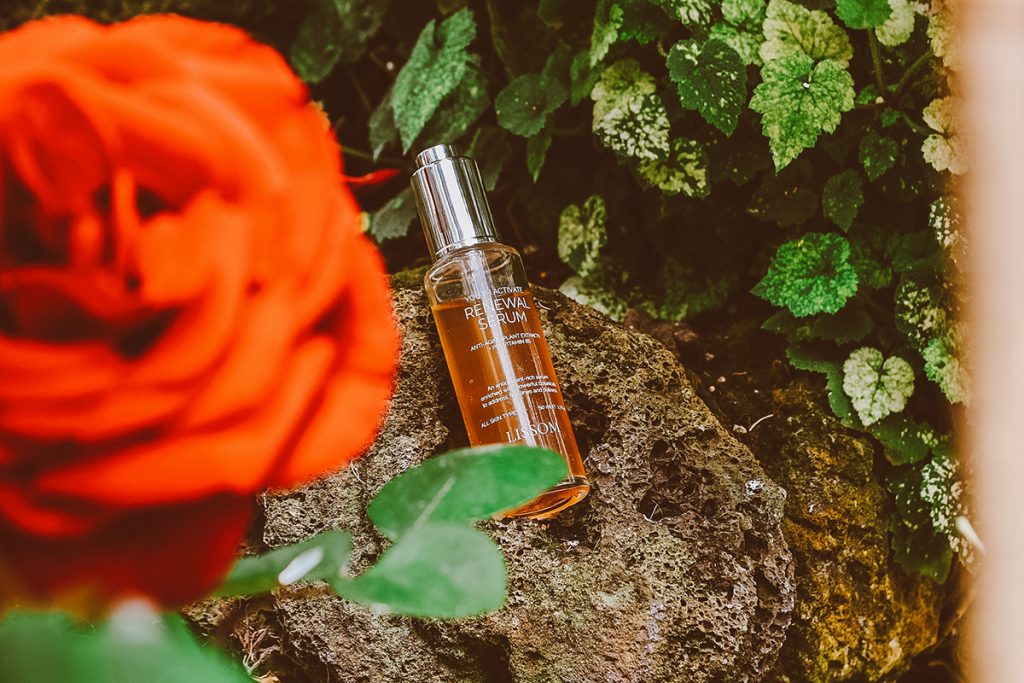 Disclaimer: Lissom skincare range was gifted to me. This article wasn't pre-arranged and the only reason I wrote it is that I honestly loved the products so much, I wanted you to know about them.