I was actually planning to talk about the secrets of profitable and useful linking, but unxepectedly (as it is always in Russia) winter came and there are now some more important questions. Like – how to make great outfit photos during such an awful weather? You'll probably agree that it's either possible for "80 lvl bloggers" or for nobody. So, all we can do is to follow secrets of those bloggers who are not scared of snow and manage to look beautiful even in winter.
Angela Arutyunyan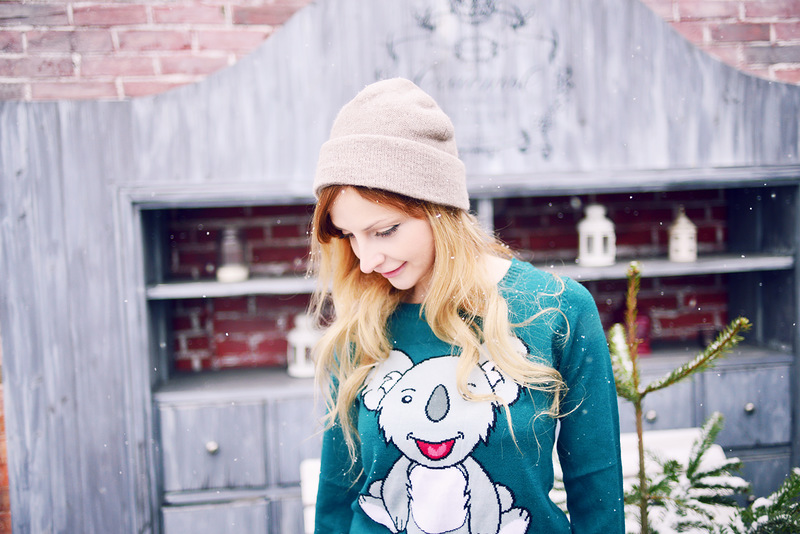 My Style Life: I'm more into winter photoshoots than summer ones. But I don't want my photographer to feel cold, so try to reduce the number of them. Winter is my favorite season and I prefer cold weather to hot one. For me it's harder to make photos in summer. And during the winter I'm ready to shoot even swimsuits! Though I get red nose and blue hands in a minute I still like it. My readers know that I don't wear anything warmer that a fall coat in winter. Well, I also have a sleeveless faux fur, but it's not actually helping. You need not more that two things to always feel warm. Keep your feets and back warm! I know it from my childhood. So go for fur boots or wool socks. As I prefer dresses to pants, I usually choose 40-60 denier tights. Some of them are almost invisible! I usualy use those from Max Mara, Calvin Klein и Pierre Cardin. If you get cold quickly, go for warm socks – no one would see them! But stockings are the winners in that case! I'm always dying to wear them again! After that go for body. Not the sexy one, but conservative. It should be really tight and contain at least 70% of elastane. Cold air would never touch your skin now! Anyway don't risk with the two hours shooting at the street. If you have a talented photographer 15 minutes is more than enought for a total look with all the details. If you're not that good in posing yet, there are two more secrets. First of all, shooting not far from your car – in order to have a possibility to jump into it anytime. Or shooting nearby big shopping malls. There are always clean and cosy streets and you can get inside anytime. You can also go for cafes and restaurants. But be sure to arrange shooting in advance and come not during the rush hours. I don't think photostudio is a great idea. There is nothing interesting about it. You readers want to see real you and for studio photoshoots they can by glossy magazines. So, sometimes it's better to wear red nose, that silk dress. Another good option is home photoshoot. It's always interesting to know how other people live. So prepare cosy place for it! Or visit your country house. Winter is a very beautiful season and the weather can't stop us! Visit the wonderful nature, go skating, into the forest, for a walk. Or arrange a shooting in a beautiful homesteads, restaurants, libraries, showrooms. 
Don't look for a reason not to make photos in winter, look for an opportunity to do them!
Tijana Cvetcovic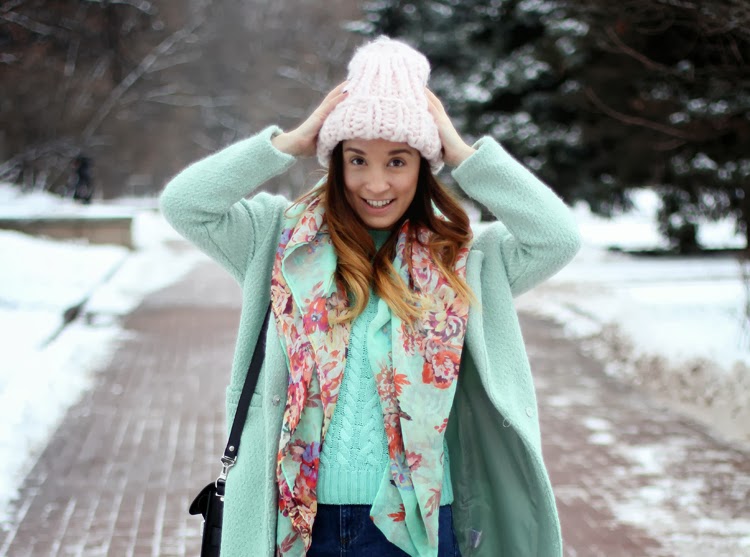 Vanilla Sisters
: Most important – to be quick! 5 minutes is a limit. To cope with it you should study your angles. Looking through photos in a cold weather? Not a good idea! So rehearse at home to easily strike the right pose at the street.
Kseniya Verstunina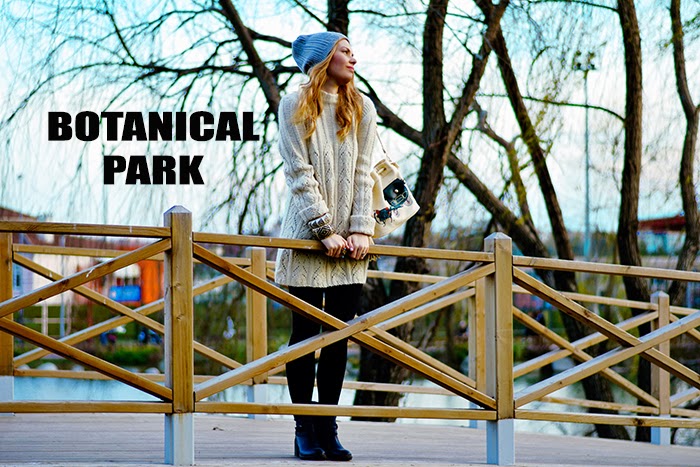 AG_ON_I_YA: Winter is a perfect season for creating something magical. Snow and snowy trees make photos even more attractive. Here are some of my advice: the most important is to choose the right background. It can make up to 50% of your photoshoot success. It can be park, forest or a beautiful bridge. The color of your clothes is also important. You don't want to become invisible! My choice is red, yellow, green. And don't forget to prepare the atmosphere. For example, if you're planning a romantic photoshoot, be ready to pose with scarf, plaid, cup or fruit basket. What about make up, I advice to make it a little stronger than usually othervise you can look pale. To recreate winter atmosphere go for glitters. The last thing I want to mention – the falling snow effect. Ask your friend to trow some snow or shake a branch.
Sonya Karamazova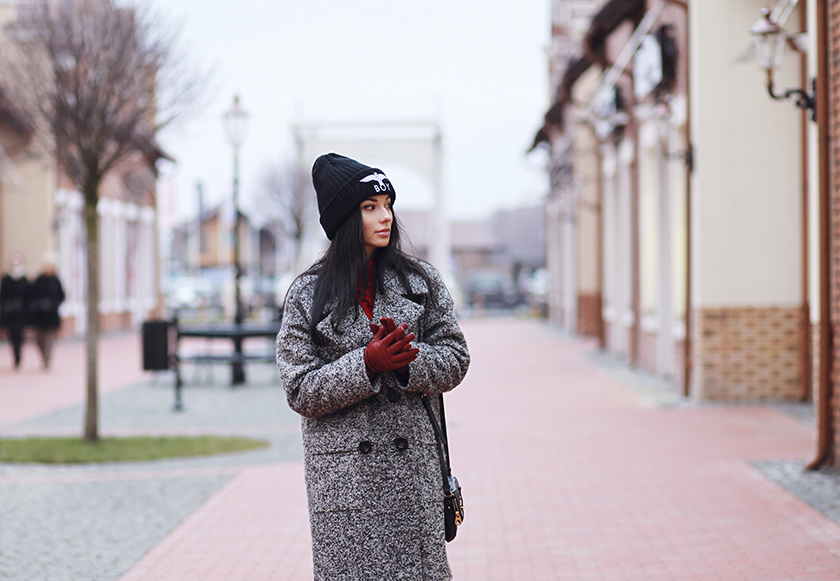 Sonya Karamazova: As for me, it's impossible not to get cold in winter. So, all you should think about is how to get warm as fast as possible (your car nearby, hot tea, etc.) afterwards. The main secret of winter photoshoot in my opinion is its speed: the quickier – the better 🙂 So plan everything in advance and don't forget that it's getting dark at 16:00 already!