Rotorua is a breathtaking piece of land. So unusual, so attractive and SO New Zealand. Really, if you're looking for the memorable experience while visiting this country, look no further.
This city is located on the so called Great Pacific Ring of Fire that includes active volcanoes like the famous White Island and still active Ruapehu, Tongariro and Ngarahoe. The last three, by the way, erupted several times in the last few hundred years! All those dramatic events caused serious changes in the Rotorua's landscapes and produced the legendary volcanic valleys (think geysers, hot springs, mud pools, colourful rocks and crater lakes). Walkways around those valleys are quite an experience: picturesque, steaming and smelly:) An absolute must for every tourist!
Te Puia
Te Puia is proudly called "top Rotorua attraction". And you know what? I couldn't agree more! A perfect scoop of everything the city has to offer – traditional maori concert (and Rotorua is known as the capital of maori culture), kiwi bird, historical architecture and, of course, the variety of geothermal activities. 
The impressive Pohutu Geyser is the main "star" of the valley. She erupts every hour (or even twice per hour!) and can be up to 30 meters high! Definitely worth the wait. We were so impressed by this stunning moment! I could hardly believe my eyes. 
Though I loved the maori cultural performance not a tiny bit less. It is not just several songs and dances performed one after another. Artists take their time to explain every gesture, sacred meanings and legends. Really informative and overwhelming! 
A good bonus of Te Puia is that it is located in a walking distance from the i-Site and city centre – very convenient for those traveling by bus and public transport. 
Entrance fee: Daily Pass + Maori Cultural Performance = $59.40
Web-site: tepuia.com
Why to visit: perfect idea if you don't have several days to explore Rotorua, but eager to cover as much topics as possible.
Why to skip: too much tourists (especially on weekends), no chance to admire the nature on your own.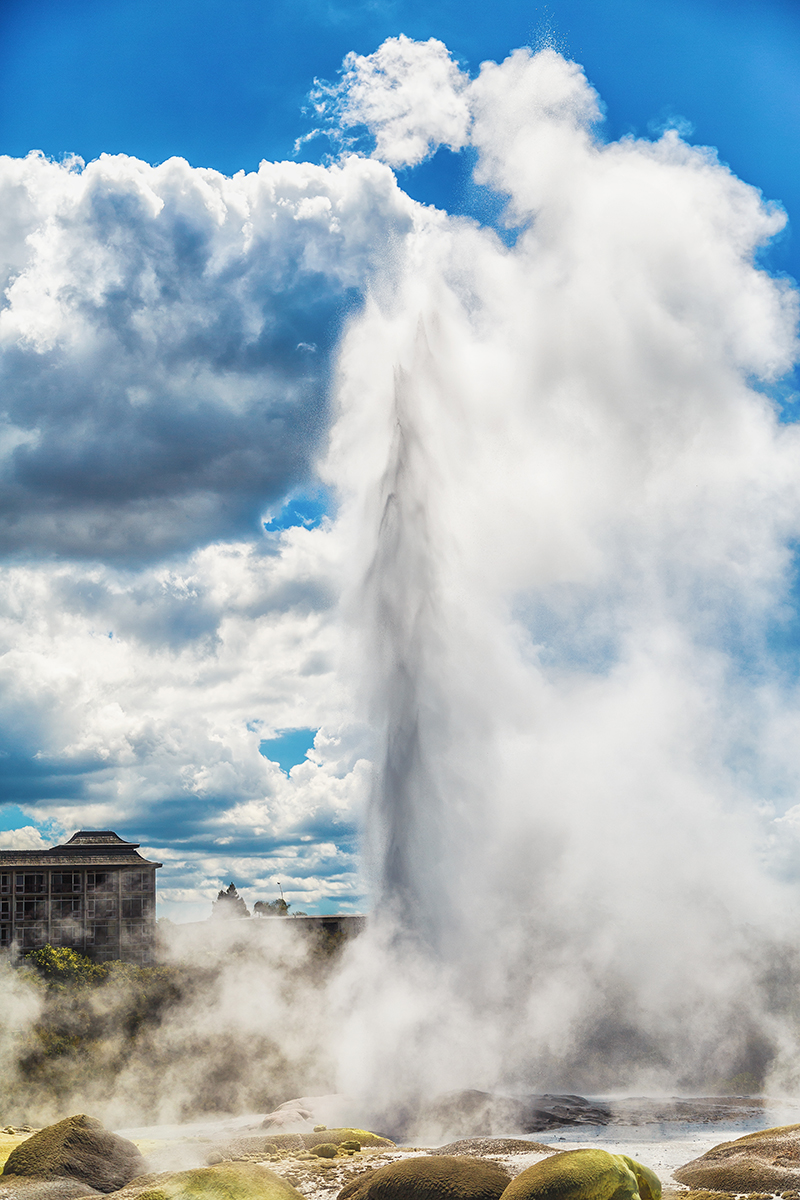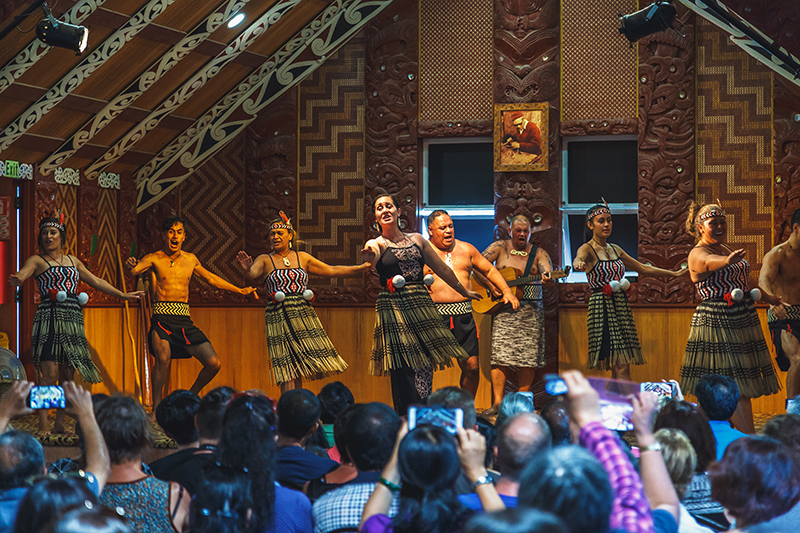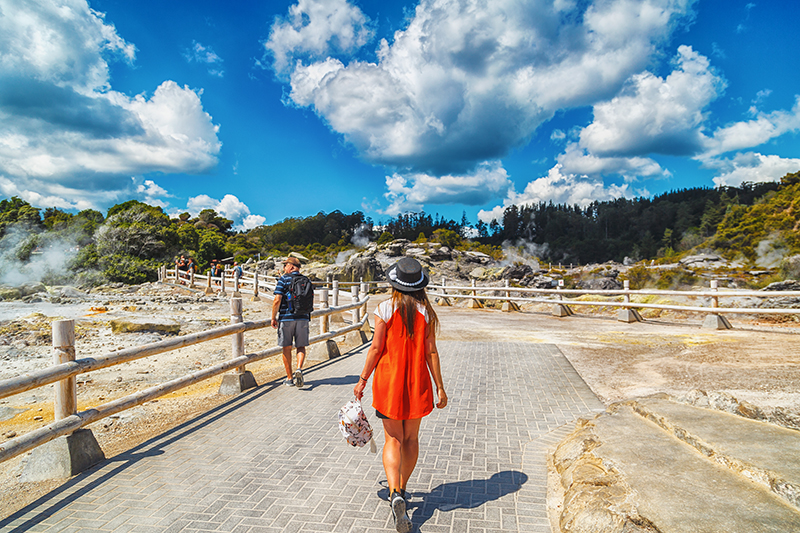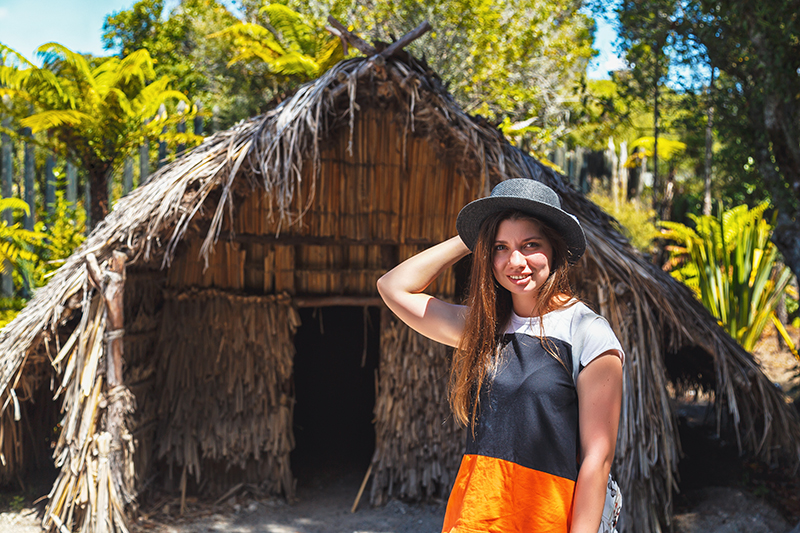 Wai-O-Tapu Thermal Wonderland
This valley is known as "the most colourful in New Zealand". You will understand what it means as soon as you reach the famous Champagne Pool. Don't be fooled by the name, though. Yes, it is called "Champagne Pool" after carbon dioxide – the same you have in your bubbly glass of drink. But doubt, you can drink from the lake! Most probably, you won't even want to, as it is all smelly, evaporating, yellow-and-green coloured. Not that appetizing, is it?
The obvious advantage of this valley is its compact size. The longest loop is only 3 km and hardly takes over two hours. During this time you see lots of unique places like green cave, emerald lake, impressive huge trees, ground collapses, etc. NB: Local geyser Lady Knox is not that communicative and erupts only once a day – at 10.15 am! Anyway, I would say, this place is way more packed with the impressive landscapes that Te Puia. Oh yes, and you pay only $32.50 for that! 
Entrance fee: $32.50
Web-site: waiotapu.co.nz
Why to visit: perfect for the volcanic valleys' enthusiasts who are not fond of long hikes.
Why to skip: probably, the least entertaining of 3. You just walk. That's it!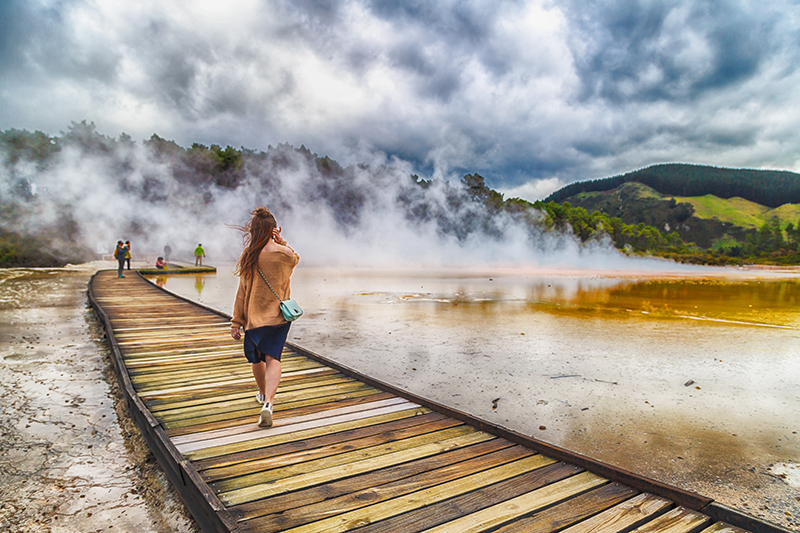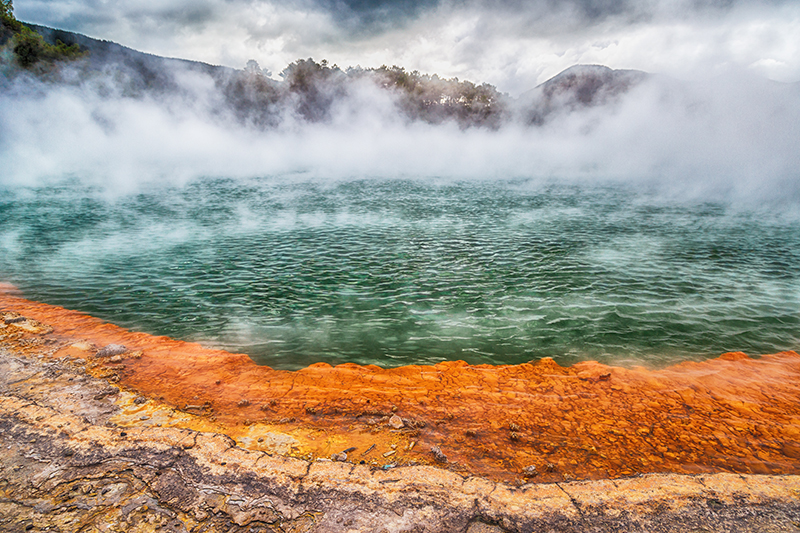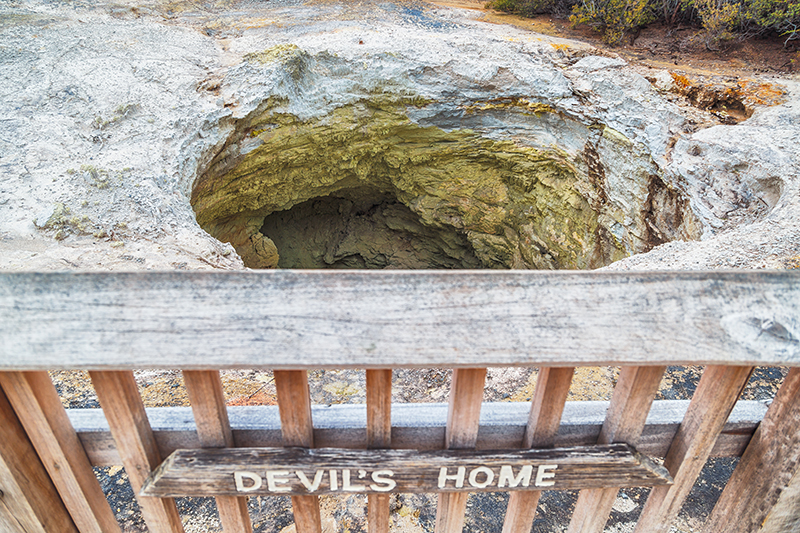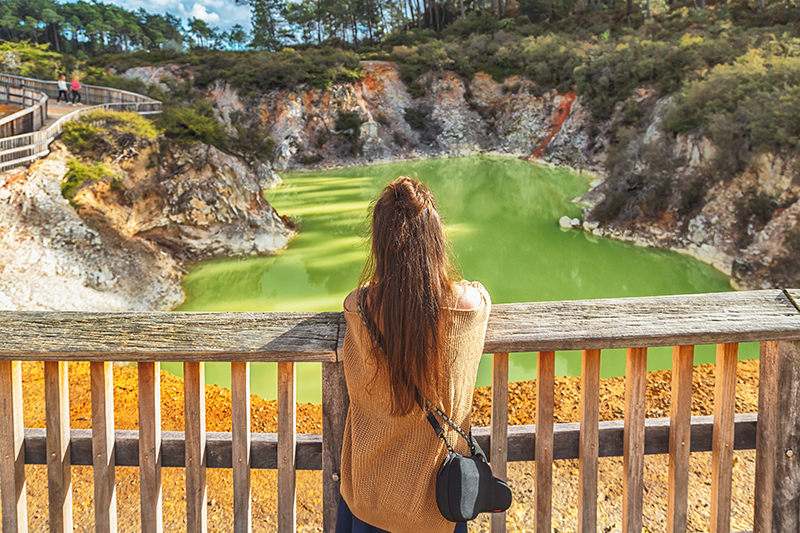 Waimangu Volcanic Valley
We already have detailed feature on this place in blog. It was our first volcanic valley in Rotorua and the one I dreamed about from the very first day in New Zealand. 
As any geothermal place in the neighborhood, Waimangu has its unique features it is the most famous for. How does being the youngest volcanic valley in the world sound? Add being the only volcanic valley with the exact day of, well, let's say, formation – and here it is: the place you have to see with your own eyes!
Tour around Waimangu is divided in two equally amazing parts: walking tour around, yes, craters, steaming lakes and geysers once again and the boat tour on the lake Rotomahana. Though I am not a huge water activities fan, I thought we should give the second part a try as well and never regretted! The deepest lake in the North Island covers several craters and shelters hundreds of beautiful birds like the black swans. What a view!
Entrance fee: Walking + Boat Cruise Combo – $79.50
Web-site: waimangu.co.nz
Why to visit: the only place with the mesmerising boat cruise!
Why to skip: many of the former geysers and volcanoes are just a piece of land covered with grass now.