Last week I started with my reports about 
my amazing trip to the Russia's South with MINI
. And though the best part of it was certainly in Gelendzhik and its welcoming suburbs, I still have a lot more emotions and photos from the other points to share. So be ready for some details:) I hope, this article will also be useful for those planning to go to the Black Sea by car.
The route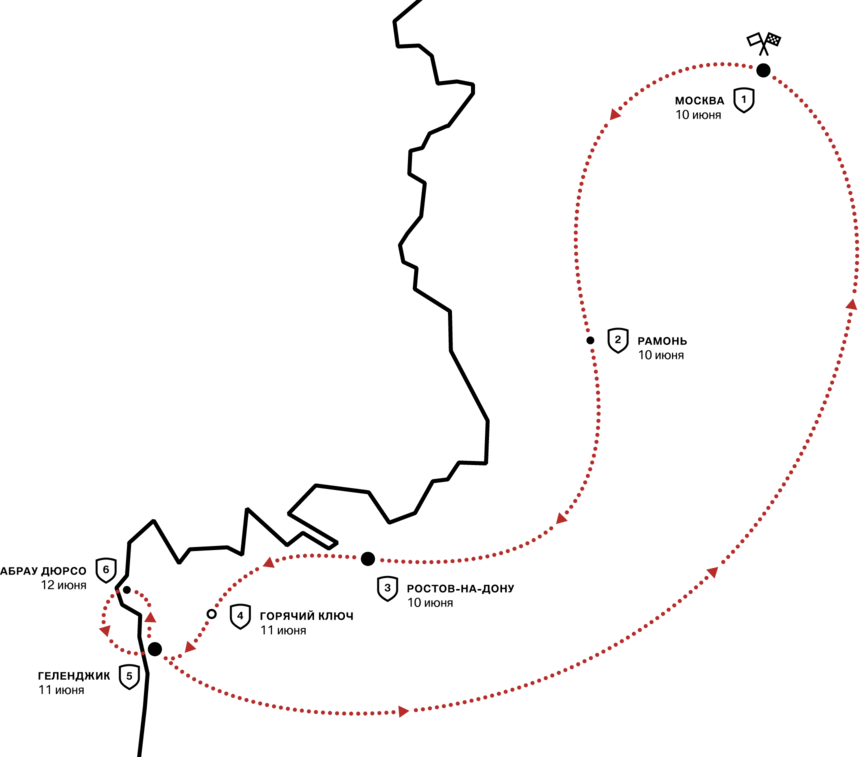 We had long weekend in between the 10th and the 13th of June to overcome more than 3 000 kilometers. Our first stop was for lunch in Ramon (about 20 minutes before Voronezh) and, honestly, in order to get only the best from your journey, I would recommend this place to be your first stop for a night – 600 kms from the capital are far enough for one day! Moreover, there is so much to see in this city! A perfect option to visit the sights of different regions on your way. By the way, you even won't have to spend time to get ready for Voronezh in advance, cause all the sights are marked by the road instead of the advertising banners. I have never ever seen anything like that! So cool and convenient.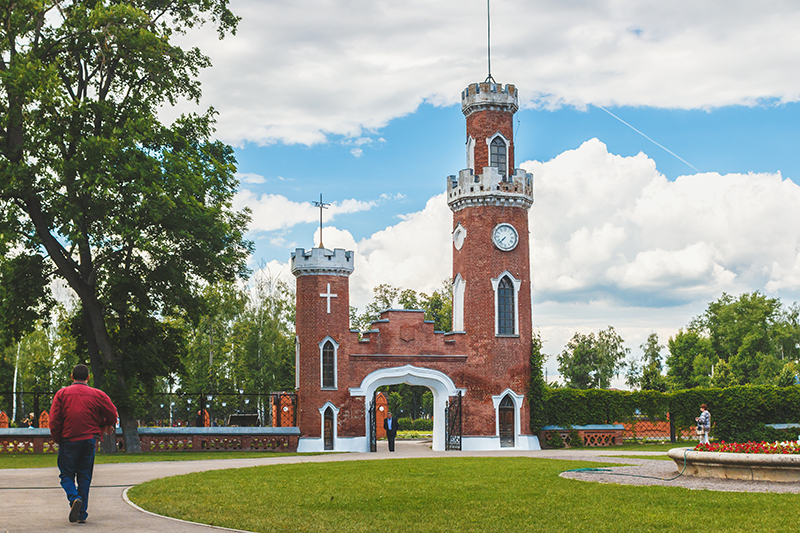 But we went further – up to Rostov-on-Don, which is in 1000 kms away from Moscow. Yet another beautiful Russian city with lots of stylish cafes (on the way our guys even turned here for a "Bukovsky" steaks and I'm a fan of Instagram photos from "A hole in the wall"), beautiful embankment and a ferry rides for only 300 rubles. Why not to explore that all?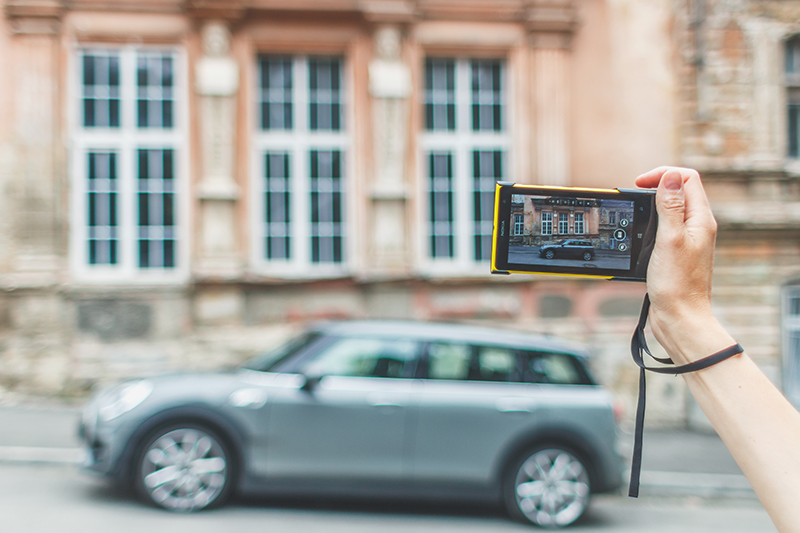 The further and the most beautiful part of the journey was already described in the previous post. The main thing you should remember is that there is never enough time to see everything in Krasnodarskij region! To the planned route we added a piece from Gelendzhik through Novorossijsk up to Anapa, but, of course, didn't even see the tiniest part of everything beautiful in there!
My last advice is to leave 1-2 days for a back ride. We made all 1 600 kms in one day, but at the end I was so tired, that fell asleep with a waffles I was eating in my hand:)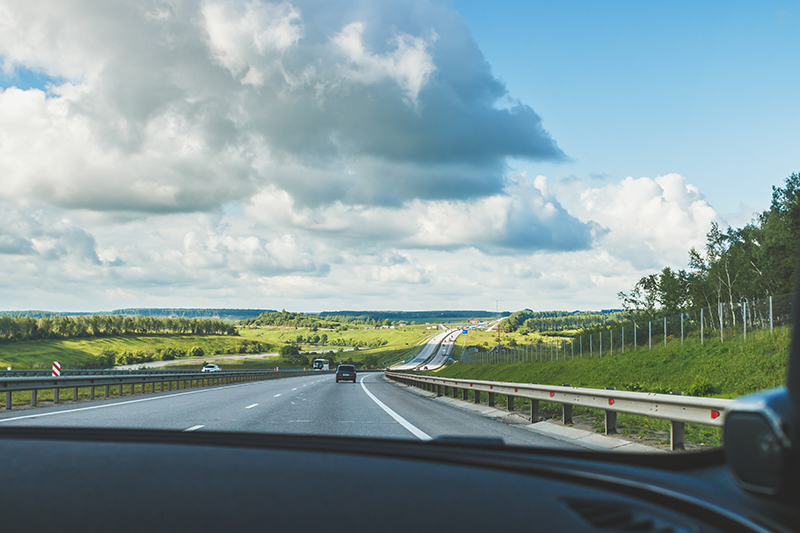 What auto to choose
Of course, it depends on how many of you are going to this road trip:) You can alway take a giant Grand Santa Fe and fit in everyone you know:) But most of the time the road is perfect (it's a federal M4, after all), excluding a small part outside Gelendzhik on the way to Novorosijsk, but it's not that awful as well, so any car would go!
And MINI appeared to have some additional bonuses like maneuverability and quick acceleration – a perfect combo to pass trucks and to move with the speed you feel comfy at. Just don't forget to check the cameras! Those on the paid part of the road in between Moscow and Voronezh are not real, but in general you will meet plenty of them. And we also liked the number of glass-holders – two near the transmission, in every front door and two more in the table of the back seats. Because how on Earth to travel without coffee?:)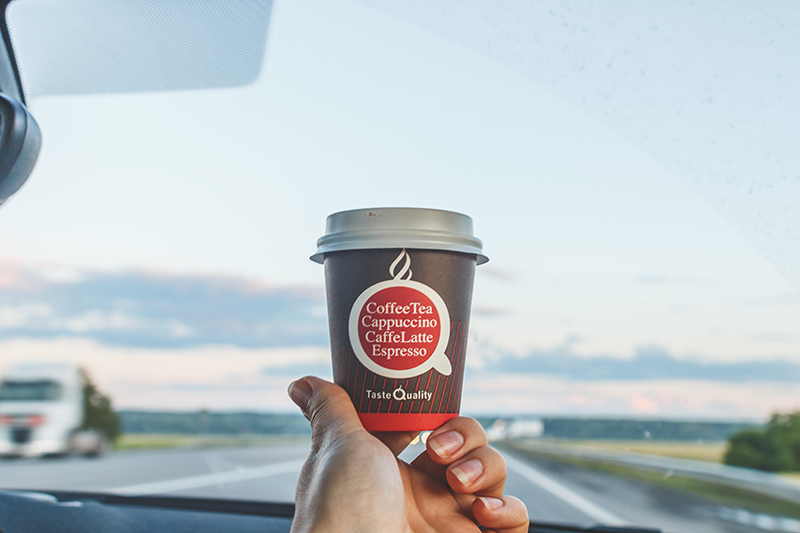 There are also zero problems with the gas stations – there are many of them and of a great variety. Don't miss the Lukoil (I suppose, it was it) just outside Voronezh – it is a king of the gas stations! A very big, with a cafe and summer terrace, where they serve hot dishes, with a perfect WC (those who travel far by car would understand the value!) and even a machine to make coffee by yourself (haven't seen anything like that since Florida🙂 ). Impressive! 
What clothes to take for a car travel 
First of all – really comfortable! But we all know, that comfy clothes doesn't necessarily mean beautifu peactures and who wouldn't like to bring amazing shots back home! So make sure to have several shorts. I have found mine in KIABI and was really happy with their form – convenient, stylish and they only costed me 500 rubles with a discount!
Also make sure to grab a hat (or several), sun glasses and a swimsuit – you're going to the sea after all! A god idea would be to have a romantic girly dress with you – it would be really complimented by a rocky and fruity local sceneries.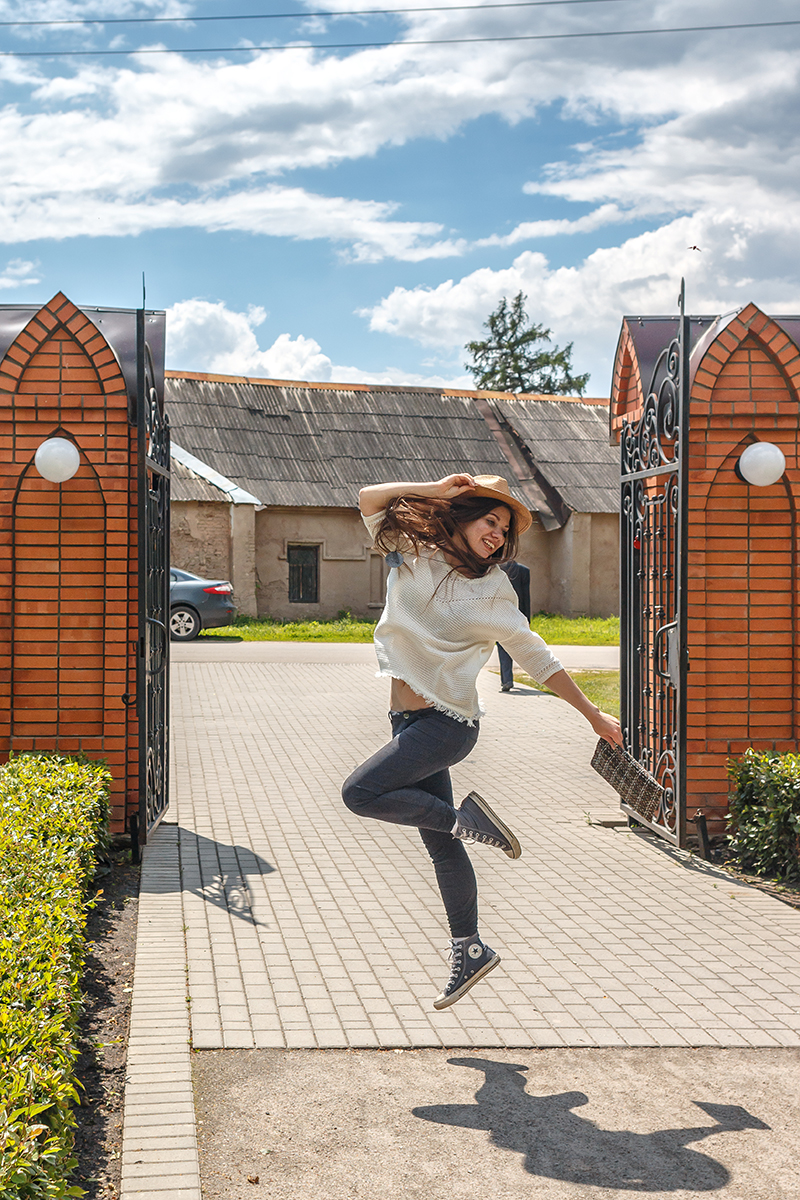 I'm wearing:
Jeans United Colors of Benetton 
Sneakers Converse 
Hat H&M
Clutch Next.com.ru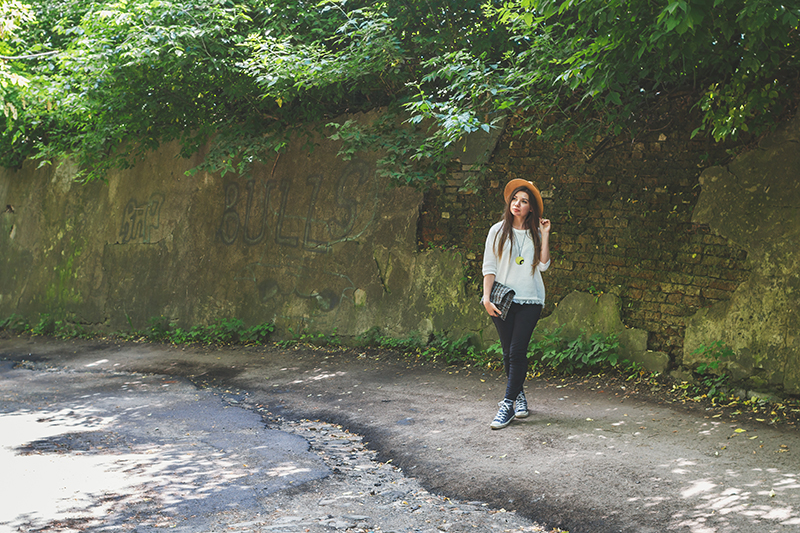 And I have already showed you my favorite SheIn blouse:)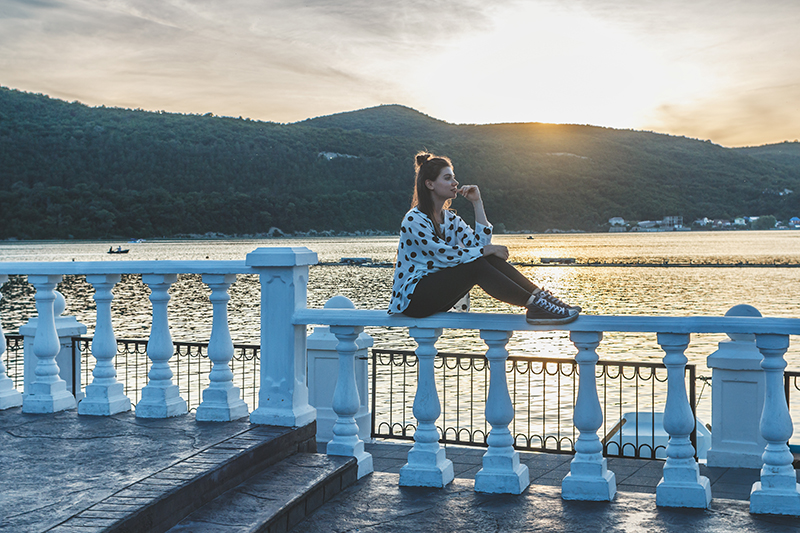 What souvenirs to bring from Krasnodarskij region
Well, no questions with the main thing:) Of course, garage wine (that, produced in small amounts and only here) and Abray-Durso champagne. Those who are not fond of the alcohol can stick with the mineral water from Goryachij Kluch.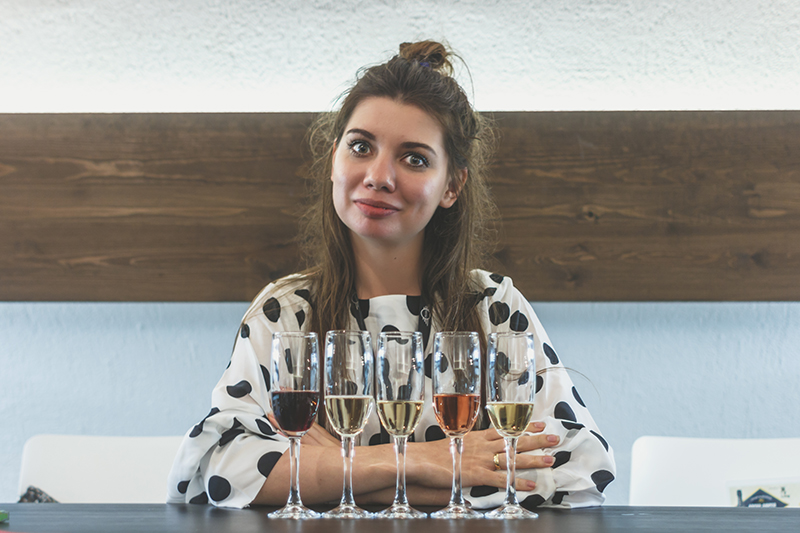 During our trip I have also noticed delicious, big walnuts and Kuban honey. Don't forget about the dried fruits and, of course, juicy churchkhela. But don't try to bring cherry – you'd better it it right there! Half of kilo instead of the lunch is a perfect idea!
But don't forget that on your way you will also pass a lot of different interesting and unique regions. For example, Adygea with its famous cheese, that is sold right around M4 (but I suppose you can even find local creameries if Google ahead). Don't miss Korenovka as well – my favourite ice cream is produced in here. Of course, you can now try it even in Moscow, but doesn't eating it nearby the factory make the process even more exiting? Start with the creame brulee – I bet, even Gods eat it! And an your way back, somewhere near Voronezh (Pavlovsk, Losevo) pay attention on a cars, that sell condensed milk – there is another factory near and this one is beyond expectations!