What do people normally do in December? Well, besides rushing out for Christmas presents, of course:) Planning the future year, what else! If you're currently in the middle of choosing a new exciting destination to discover in 2017, here I am with my calendar of the best places for each month of the year. Because the right weather is obviously at least 50% of your good emotions while traveling. Who wants to spend beach holidays hiding from the rain, or skiing in a nasty dirt instead of a fluffy snow? So the perfect approach to planning a travel is to always start from checking the high season.
January: Lapland (Finland) 
Seriously, tickets are selling out while you're sitting here and doing nothing! January in Lapland is magical! Santa Claus, deers, snow castles to stay night in and the hottest and the tastiest berry juice. I can literally speak about this northern heaven for ages, but you will never understand me, unless you have seen it with your own eyes as well. So don't hesitate to cross Nordic Pole line this winter!
Use our detailed guide with prices to plan your perfect trip to Lapland.
February: Sochi (Russia) 
February is a perfect month to ski and snowboard in our most popular resort. Snow will definitely cover all the peaks already and won't melt yet. We've heard those stories about ending in a swimming pool instead of slopes so many times, that decided to warn you – be careful with choosing a moment to visit Gorky Gorod or Rosa Hutor.
We checked  Gorky Gorod in February and that was a pure joy!
March: Miami (USA) 
It is about 26 degrees above zero in Miami in March. Pretty good for long walks, giant ice cream (everything is giant in United States!), your first morning jogging turned new healthy habit, exploring graffiti area and modern art galleries, visit celebrities villas (and explore from the boat the ones with no access from the city) and finally plan your trip to Disneyland. In short, what happens in Miami, stays in Miami! Or might occasionally move to Vegas – it's up to you:) 
Have a virtual tour around Miami in a meanwhile!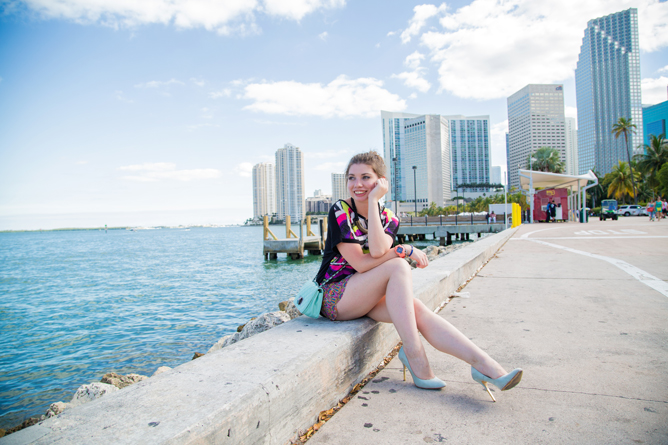 April: Makhtesh Ramon (Israel) 
And Jerusalem, Tel-Aviv, Eilat… Because as soon as you only start traveling around Israel, you will never stop! Seriously, I don't know even a single person, who didn't find anything to fall in love with in this country. People do swim there (even in January!), visit it with religious reasons or to learn the story of this country. There is always super tasty food, beautiful scenery, cheap shopping and around thousand possibilities to have a great time. My first time in Israel was in April and the weather was ideal – hot enough to remind that you're near the Equator, but not too hot to make you wanna cry and hide. .
All Israel destinations are worth visiting, but in any case don't you dare to miss Makhtesh Ramon – this place is INSANE!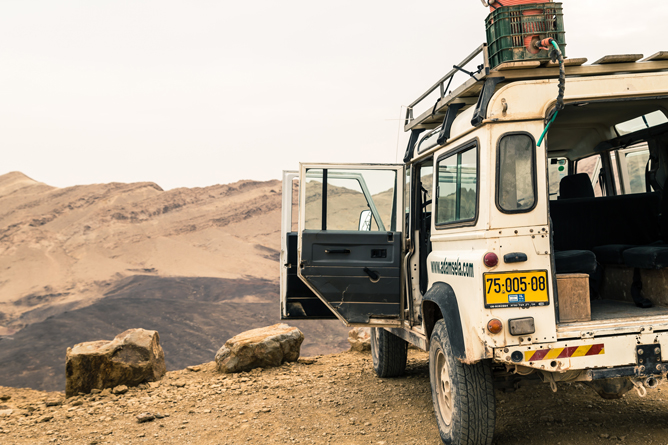 May: Verona (Italy) 
Verona is a tiny old city in so much beloved by many Russian tourists Italy. It is cozy and smells as baked pastry and wine, it is packed with widely known sights like Julietta's balcony, for example. You can walk here from am to pm and never get bored! That is exactly what I cal a slow tourism – when you're completely allowed to cruise around with no particular idea, just enjoying your time and the views around and discovering yet another small street with flowers and attractive cafes. In order to leave Verona with a strong will to come back soon, visit it on a weekend in May and don't stay longer!  
Verona in pictures is equally beautiful as a real one, by the way! 
June: Riga (Latvia) 
I will never forget that 1st of June I ad to spend at one of the Moscow airports. It was so crowdy there as if the whole capital city decided to migrate to the holiday countries in one day! So be smarter and choose cheap, but cool buses with free coffee, movies and Wi-Fi to Riga. You can literally explore this city for ages!I've been there for five times and each time there was something new and interesting to do and see.Choose one of the old town hotels and be ready to gain some kilos – they know how to cook delicious food in here! 
Have a look at Riga's center to plan your future route. 
July: London (Great Britain) 
England is thought to be a rainy country for reason, agree? Though I was lucky to not face the rains in October, it's always better to exclude any risks and go there in summer. London is unique! Architecture, traditions, daily routine – everything is different here, you can't compare this city to any other place on Earth, it's out of this world. It looks like it stuck in past a bit, but with constant access to the XXI century technologies:) 
Don't miss our London video guide! Hope, it will inspire you to travel! 
August: Cesky Krumlov (Czech) 
Honestly, I never had a chance to explore Prague properly, though have been there twice. But every time our plane landed in the airport, we hurried to the new Skodas and away from the big city to learn more about local history and landscapes. Most of all I was fascinated by a small historical city not fro from the Austrian border, called Cesky Krumlov. It was born and organically grown round the magical Middle Ages castle in the XIII century. This castle observes Vltava river and offers beer, roasted pork knees, heavy candles and surprisingly elegant french crepes as a desert. Sweet!
Here are a couple of shots from this city.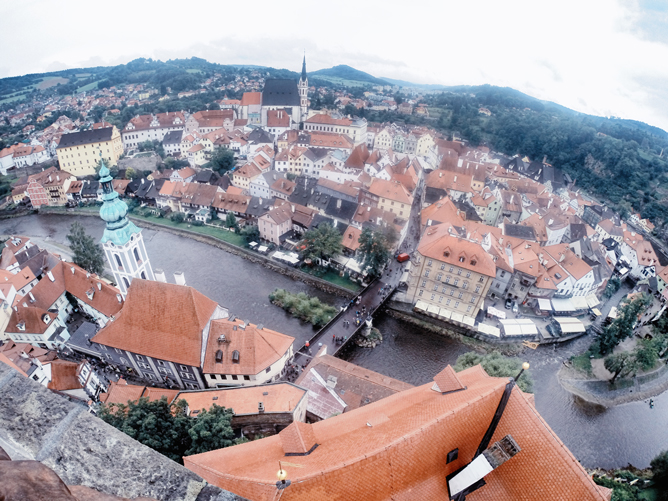 September: Munich (Germany)
And you know, why! Munich officially has five seasons: winter. spring. summer, OKTOBERFEST and fall:) But don't be mistaken by the name of this famous festival – it starts in September (on the 16th of September, 2017 to be more precise). I guarantee you will have a great pleasure and fun even if dressing is not your favorite way to spend the leisure time. I did! Even despite the giant bruise all over my eye that I received accidentally falling down on the chair on a set a week before the flight:)
>
October: Fjallbacka (Sweden) 
You didn't think about staying in tropical countries all fall in a row, did you? No way! The last days of September are normally the first for Swedish fisherman to catch lobster – that is the official season time! So don't miss your chance to catch (or eat, or all at once) you personal amazing beautiful lobster! The best way to find them is Western coast of the country, cause they absolutely love the cold waters in between thousands of tiny islands. If you are the one to eat only – visit Gothenburg and its famous fish market. Local talents here have already caught and cooked everything perfectly just in time for your arrival. But if you're looking for a new experience you will remember forever, go even further, all the way to Fjallbacka, where true fisherman will invite you to go to the sea with them with a great pleasure. You will fish the lobster and then, if you'd like, they can also cook it for you.
By the way, here is an amazing hotel to stay at while in Fjallbacka with beautiful views. colorful rooms and welcoming interiors. 
November: Langkawi (Malaysia) 
Langkawi island is a dreams come true place. It is located in just 6 kms away from the Equator. so the weather there is approximately the same all year round. And it's always summer:) Yes, they do have a so called rainy season there as well and November is even one of those months, but what is good about Lnagkawi – local rains always come at the same time of the day:) So just ask guys at the reception how was it for the last few days and plan your lunch or after-lunch nap on that 30-40 minutes! After the rain everything becomes dry immediately and it's hot again. Have a rest at the beach, swim through the mangrove forests on a boat, walk across the suspension bridge over jungles, try archery – there are so many things to do in this place! And here comes the bonus: rainy season makes hotels lower their prices, so you can afford yourself a bit more of a luxury this time:)
Double check if you packed all the clothes for a perfect stay at Langkawi.
December: Maldives  
First of all, it's just such a great pleasure – to end the year at Maldives:) And secondly, while it's snowing in Russia, Maldives are welcoming their best season! It is always better to go there when you have finished all your important tasks, achieved all the goals and now can allow yourself to completely relax and simply do nothing. And do you still remember, that December is also a month of planning ahead? I bet it will be more productive to do it in a hammock with the blue ocean view!
By the way, here is an samazing Maldives hotel combining luxury and comfort with pleasant prices🙂
Still haven't decided where to go?