Did you ever have this feeling of a prefect match with a town, like you've always belonged here though you're only visiting it as a tourist for a couple of days? Unfortunately, along with this wonderful feeling normally comes another one. Not that shiny and bright. A feeling of being an outsider, someone who can not overcome the difficulties of moving to this place of your dreams. It can be either because of the language you don't know, expensive cost of living that a new comer can never afford or simply visas restrictions. But here is a deal: if you really want to experience living somewhere else why not to move for a while and work remotely to finance your new lifestyle? Here is my personal top of places where I don't want to move forever, but would spend some time with the greatest pleasure. Let's go?
Verona, Italy
The only thing I could think about while wondering around Verona's ancient streets was that it IS the place I want to be in when I retire. I would have several tiny dogs to walk them every morning along the beautiful river, we would visit weekend markets holding hands with my hubby to buy fresh fruits and cheese, I would most probably grow different flowers and herbs on my tiny balcony with a small chair and beautiful rustic table for the outdoor morning coffee and occasional wine (I might love it one day after all!). Isn't it a dream? Though most probably it is one of my two dreams that will never come true (the second one is to loose some weight, if you were wondering). Well, I don't speak Italian, I can't save money and foreign government is not ready to pay for my happy retirement as well, I guess. 
Though I still don't mind to spend there half a year or so way before that age. And I think Verona is a perfect place for someone who only needs computer and Wi-Fi to earn money for living. There are heaps of wonderful cosy cafes that you can only see in Italy – with red-and-white table clothes, perfect cappuccino and creamy gelato. Most probably inspiring location will also have scenic views over the old romantic buildings. It is a city of Romeo and Juliet after all! Saying nothing about the mild climate that allows to wear t-shirt on November evenings.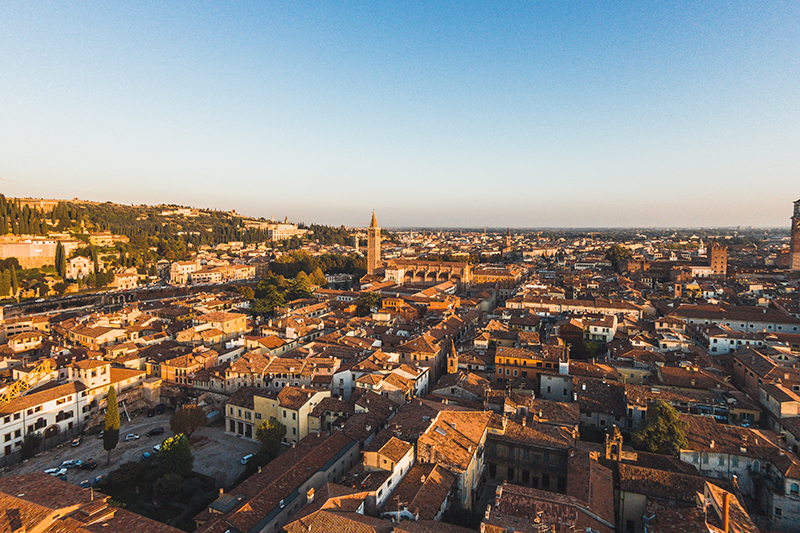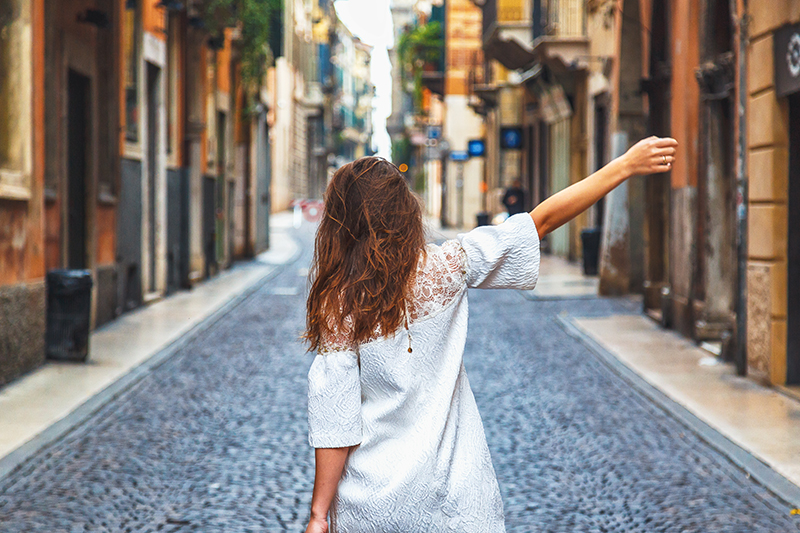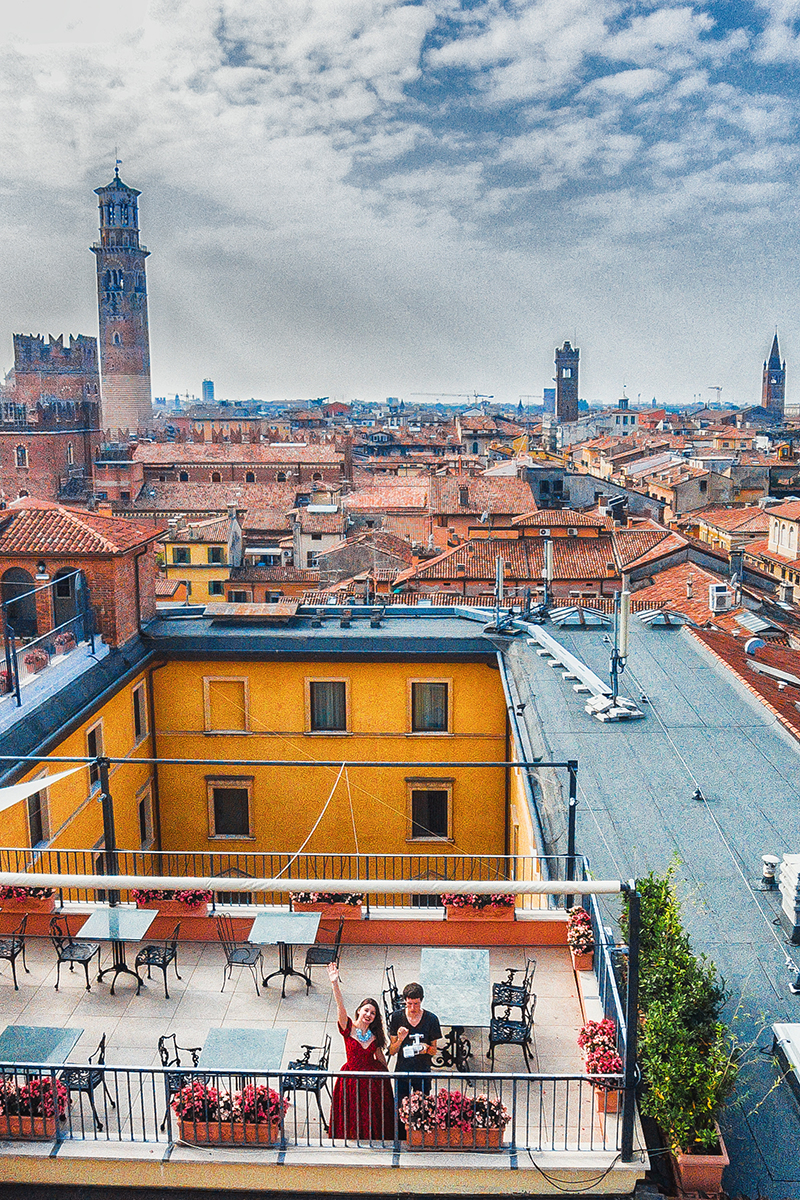 Sharm-el-Sheikh, Egypt
To be honest, I was a total Egypt antagonist for ages! If you are from Russia you were most probably raised with a prejudice towards the resort where most Russians travel every summer, drink too much, break furniture in hotel rooms, steal cutlery at breakfasts and overall behave shamefully.
But after we were invited to visit Domina Coral Bay in Sharm-el-Sheikh I understood I might be ready to give this destination a chance! Provided that we we will stay at the same hotel, of course:) It is a beautiful luxurious resort located on a one million square meters of a landscape perfection – white buildings, swimming pools, flowers and the legendary "all inclusive" system. Wi-Fi coverage is excellent everywhere, even at the Italian restaurant hiding in the furthest corner of the resort (the one I personally loved the most due to the tranquility of this place).
There are obvious reasons for not willing to move to Egypt forever (especially from New Zealand, ha!), but I admit, I don't mind having a prolonged work-relaxation visit.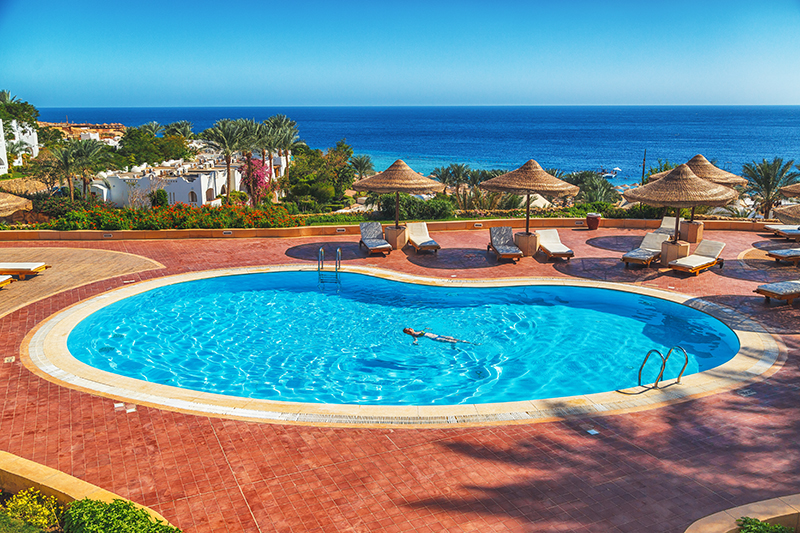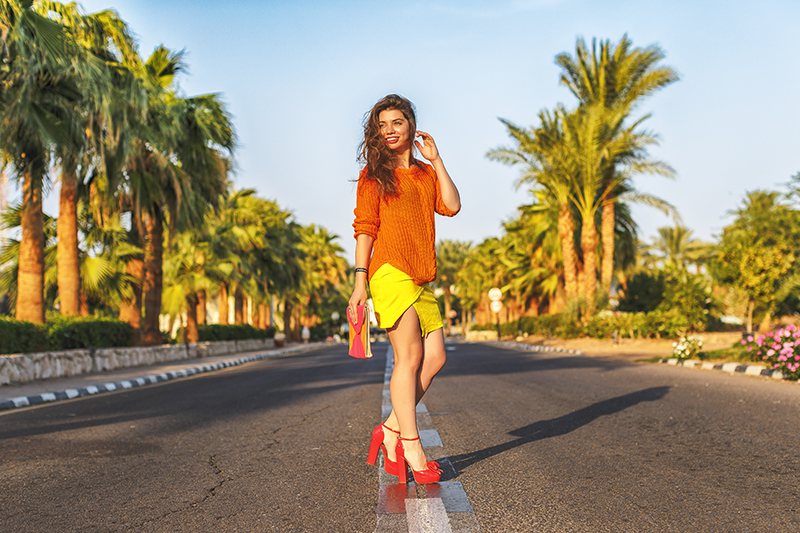 Riga, Latvia
Riga is a peaceful welcoming city that combines big city vibes with a relaxed and slow lifestyle. It's city centre is super cosy and beautiful. And luckily most of the businesses are located here or somewhere nearby, so you might be sure you will pass this or that XIII century building while rushing from one meeting to another.
Thought there are probably more Russians than Latvians in Riga and Russian language is heard everywhere, I can't imagine myself living there all my life. Well, obviously there are not that many job opportunities especially for a journalist (despite previous sentence, magazines are published in Latvian). And also Riga is just so familiar and convenient for us – I doubt I would have felt a big difference:)
But there was a time when Alex and I were seriously discussing a possibility to move there for a year or two and switch our current jobs to outsource format. As you see, conversations never transformed into reality:) Though I still think Riga is an awesome place for a temporary relocation.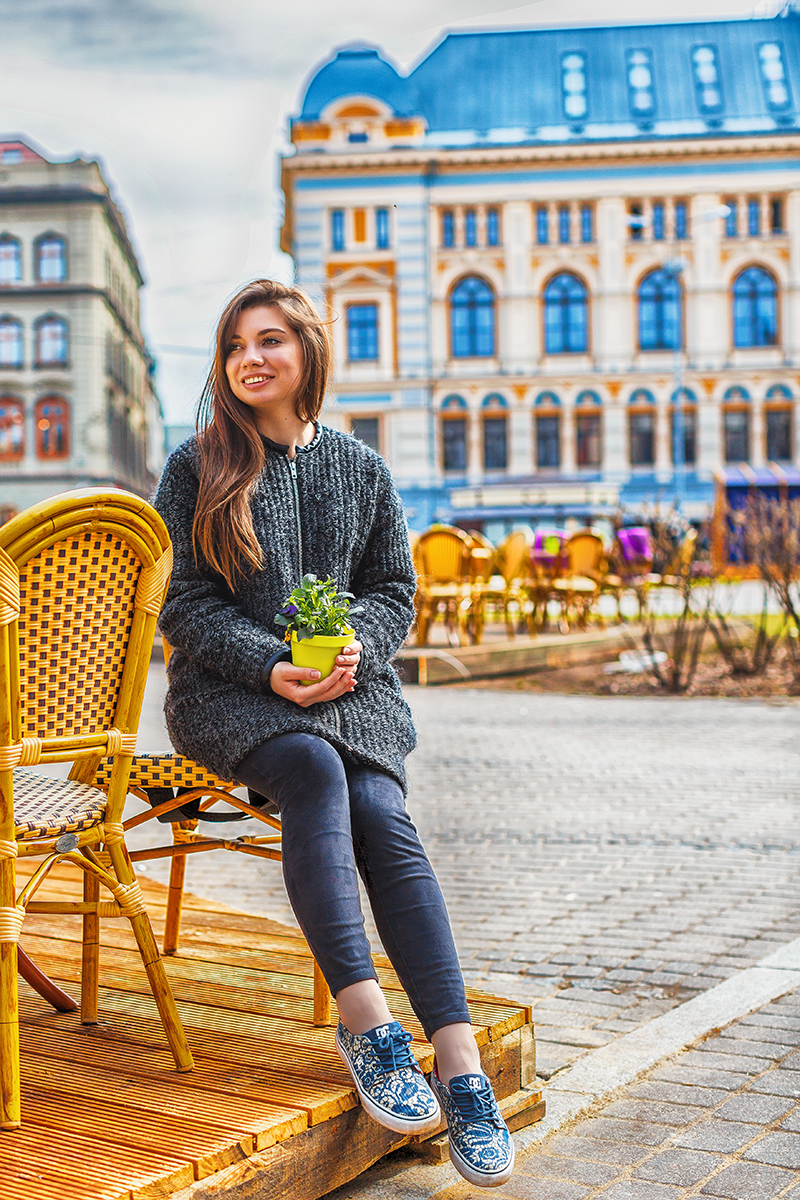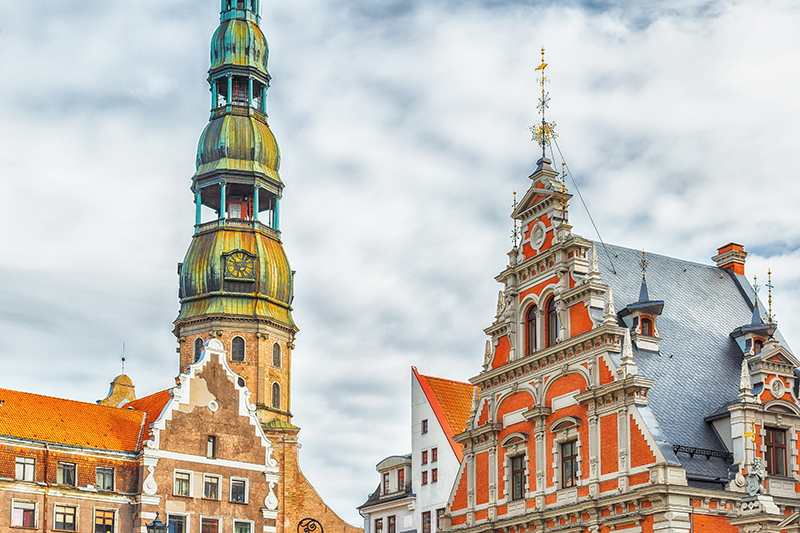 Tel-Aviv, Israel
It was love from a first sight! Tel-Aviv is vibrant, Tel-Aviv is delicious, Tel-Aviv is kind, hot, old and new at the same time. You can never get bored in this city and will discover something new every day. Tel-Aviv attracts travelers from all over the world and makes them settle down around its amazing beaches, colorful markets, family-style restaurants. Trust me, if there is someone willing to stay in this city after years and years of backpacking, it is definitely a place worth to learn more about!
I was having a picnic on a beach with a friend there when suddenly we noticed a young girl with a giant husky dog. To our surprise she arrived from Germany to study Hebrew and experience Israel lifestyle for a year! While we chatted with her, an old man came and started his Sun Solitude practices before going for a quick swim (it was in January and if you're not surprised yet, just a quick reminder – it is WINTER in Israel).
Tel-Aviv is so unpredictable and unique that it would definitely be an interesting destination for an experienced traveler and remote worker.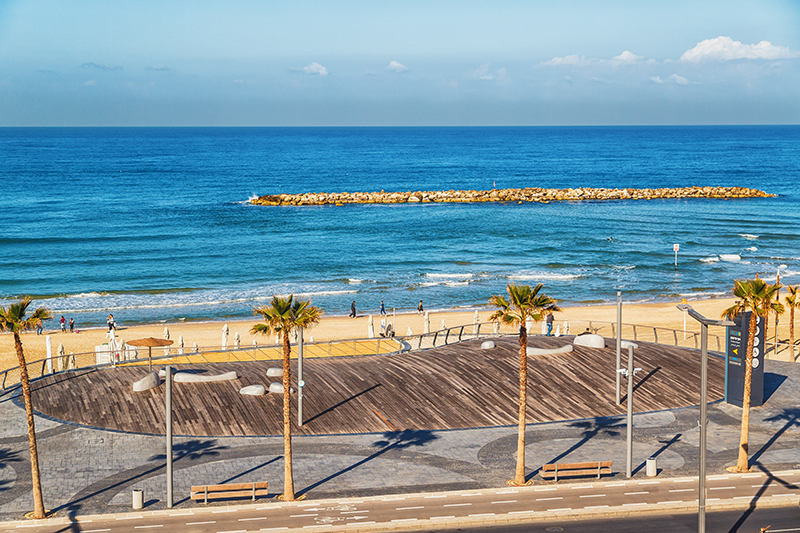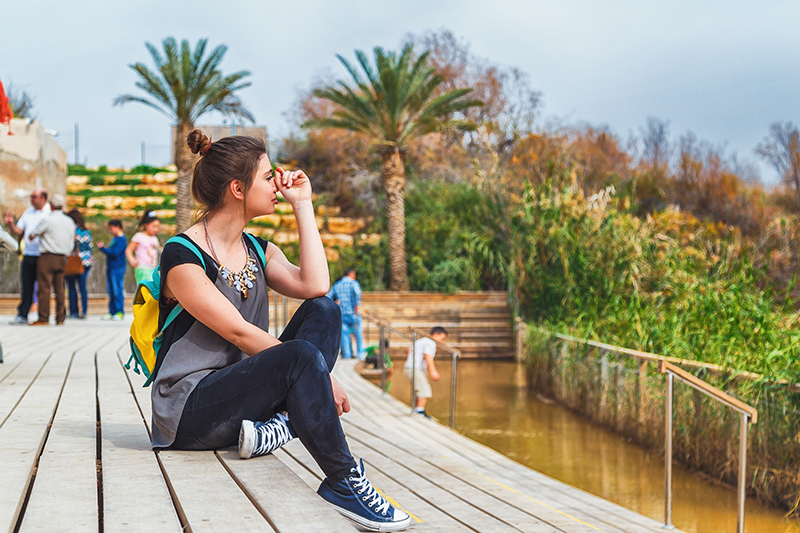 Fjallbacka, Sweden
Come on, you are not working remotely to only spend your time at the beach, do you? Fjallbacka is a picturesque tiny village not far from Norway. It has everything you expect from a severe Scandinavian nature: epic ancient rock, grey restless sea, tiny uninhabited islands with empty hotels guarded by the old owner mastering his tea cooking skills while waiting for guests and his smart dog. World-famous detective series happening in Fjallbacka add to its mysterious image. Though nothing criminal have ever happened here, no worries:)
Fjallbacka is THE place for writers, someone in search for inspiration or that rare "me" time you can hardly have in a big city. It is a place to think, to reflect, to create. And yes, to eat 5-ways cooked lobster every other evening.
The best moment to stay at Fjallbacka is probably during fall and winter. For some reasons unpredictable winter weather really suits those Scandinavian villages. How wonderful would it be to have hot tea early in the morning, to read a newspaper – the only source of daily news in here, to have your morning walk around the sleepy village and be back to your favourite chair by the fireplace in the living room of the hotel. I bet, there are not many things around the world that can inspire even more!