Sometimes Alex says that instead of watching YouTube vlogs, I'd better watched several recipes by Gordon Ramsay… And I thought an ability to switch on the oven without burning your house was already cool enough in this era of take aways and frozen food:) But I should admit – creativity in the kitchen is definitely not my strongest point. That is why I was really excited to meet Liv Glazebrook from the Lewis Road Creamery and learn some new delicious breakfast ideas. After all, who else could come up with something amazing if not the New Product Development Manager? Here to the next many years of the French Toast for breakfast – no creativity, remember? Well, at least this one is totally worth being a constant habit.
You will need:
– Frozen Berries (1 cup)  

– Castor sugar (1 tbsp)

– Mascarpone cheese (200g)

– Runny honey (2 tbsp)

– Lewis Road Creamery Double Cream (1 tbsp)

– Lewis Road Creamery Blue Top Milk (1/2 cup)

– Castor sugar (1/4 cup)

– 2 Eggs

– Heilala Vanilla Extract (1/2 tsp)

– Cinnamon or desired spices (1 tbsp)

– Lewis Road Creamery Lightly salted butter (1 knob)

– Loaf of Lewis Road Creamery Sour Dough

– Lewis Road Creamery Chocolate Butter

– Icing Sugar to garnish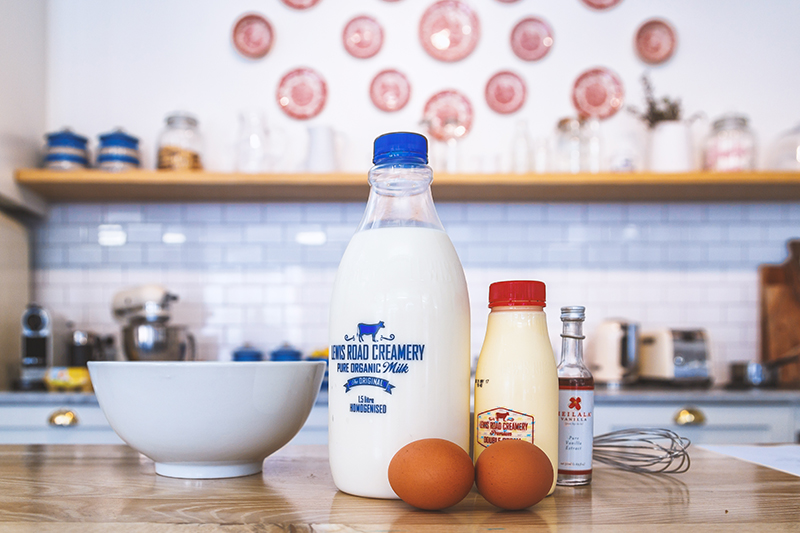 How to cook a perfect French Toast:
Heat berries on a medium heat with 1 tbsp sugar (simmer until mixture thickens).
Mix together Mascarpone and Honey until smooth. Set aside. 
Whisk together cream, milk, sugar, eggs, vanilla and cinnamon. 
Heat pan with a knob of butter. 
Dip a slice of bread into the cream mixture (making sure to fully submerge). 
Shake off excess and cook on pan until it starts to turn golden. Flip and repeat on other side. 
Once all slices cooked, layer with Lewis Road Creamery Chocolate Butter, Mascarpone and berry coulis.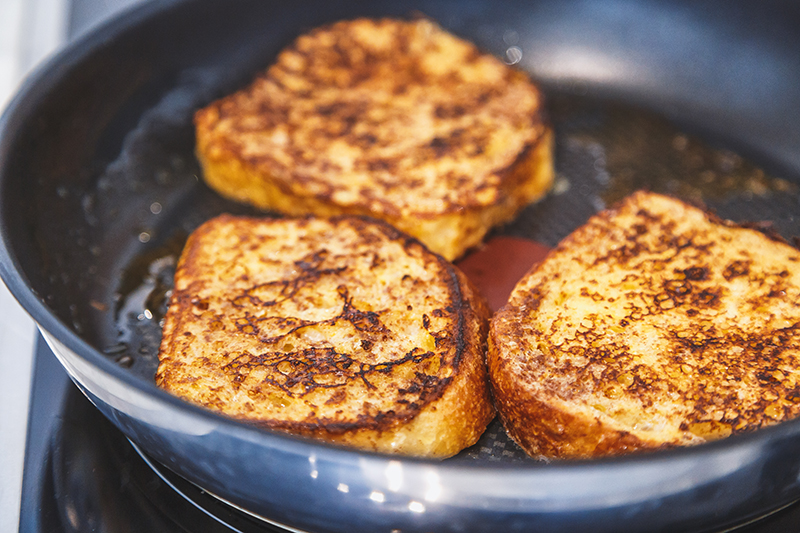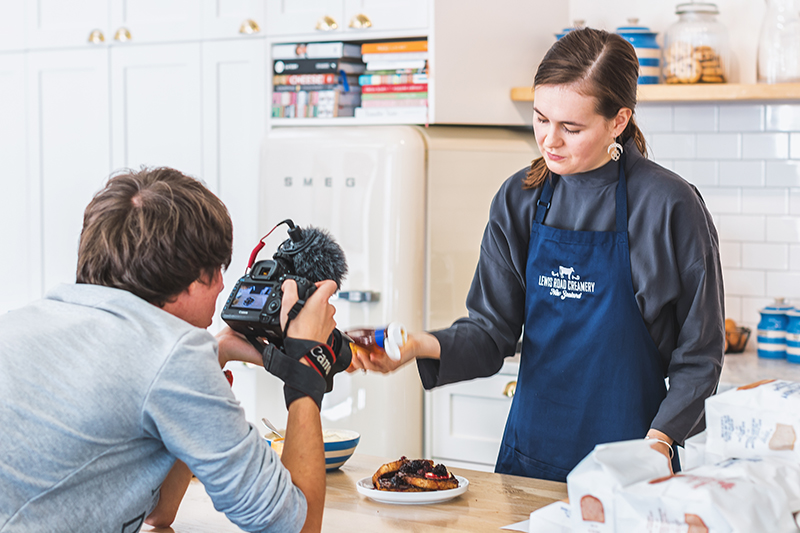 And that's all you need to know about how to make your morning a bit better, tastier and more beautiful. How did you like the recipe? Would you try to cook it yourself? Let us know in comments!