At a High Tea Charity Fundraiser I did for Breast Cancer in May with some amazing women here in Wellington. It was an honor to be with these ladies – we sold out in 3 days! ***Photo by Andrew Dalton of Dalton Creative (@dalton_creative)
Being a blogger is not only about describing your favourite spots, music or sharing your knowledge on a cute little page online. Sometimes you also have to be a great partner – first of all, for brands who love your style, your work and want to collaborate. How to be not only a successful online writer, but also a cool influencer and ambassador I asked Anne Buttar – the creative mind behind Wonderland Firm, PR and social media agency based in Wellington. 
If there is someone you should definitely listen to, that is Anne! She started her career in LA back in 2004 where worked with some of the great personalities behind Seinfeld, 30 Rock and other TV shows, helped celebrities with their charity projects and managed social media accounts for a number of Olympic athletes. In her portfolio you will find well-known brands from USA, South Africa, Sweden, Denmark, Great Britain, New Zealand and Australia. 
Follow her business on Instagram @wonderlandfilm or Facebook page to know more!
– Is every blogger also an influencer? What is a difference? 
– I feel like the definition of influencer has changed. I think all bloggers have the potential to be influencers, but to truly make waves your social media needs to be on point.
– Are brands today more interested in "traditional" bloggers, social media opinion makers or ambassadors? 
– I think all three have their place depending on what the goal is for the brand – what their target is, the audience you want to reach and where your campaign is headed.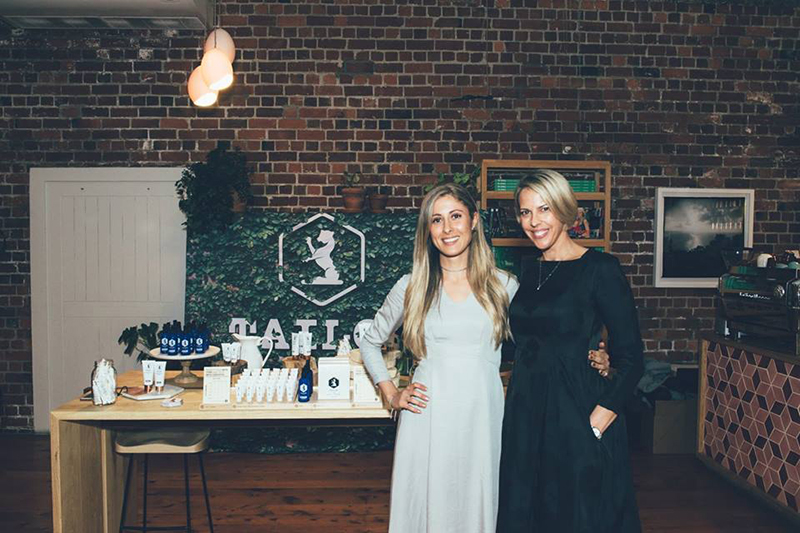 With Sara Quilter of Tailor Skincare at the Tailor Your Blend launch in Auckland in May of 2017. ***Photo by Lola Wright (@lola.photography)
– What are the main things you pay attention to while looking for a perfect person your agency can collaborate with? 
– When looking for someone to work with for any client, it's good to find those who can go with the flow and are open to taking direction. We appreciate any blogger or influencer has their own agenda/game plan for their brand, but when I'm looking for someone to work with a brand it's key they are a bit malleable because sometimes plans can change.
– How to became brand's ambassador? Are there any special "requirements"? 
– It depends on the brand. I've worked with some that only want celebrities to work with, while others have applications for approval. If someone wants to work with a brand and be an ambassador, tell them. Do some research, see if your values align then write one of hell of a good intro to the brand or their rep. Make sure you have the punch to back yourself as well – are you consistent with your blog posts or posting to social media? Are you posting content that lines up with the brands you are reaching out to? Make a plan, draw your map and make it happen – you won't regret it.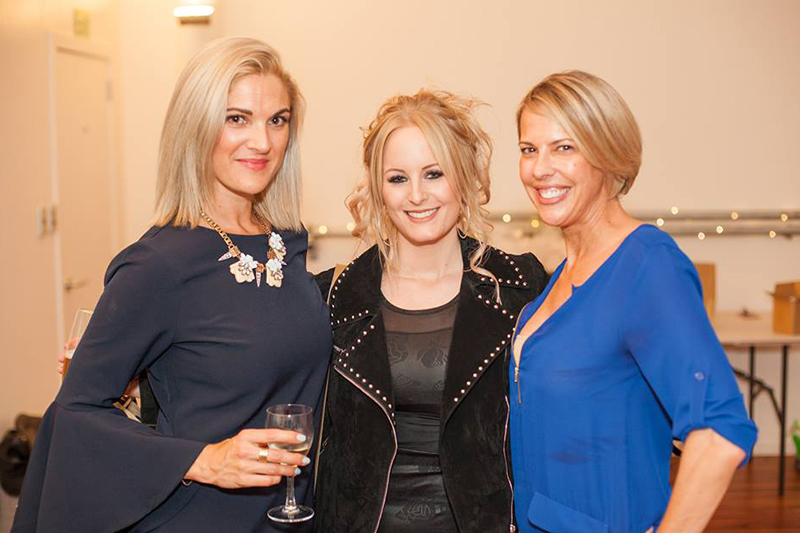 With Shirley McLeod of Yoga with Me and Kristal Sargent (she is my client) who is the owner of La Villa Hairstyling and Extensions in Petone. See my hair? It's always on point because she is the best! 😉 ***Photo by Andrew Dalton of Dalton Creative (@dalton_creative)
– Did you notice any common mistakes bloggers make while collaborating with brands?  
– I've witnessed bloggers push their own personal agendas when working with brands, and this such an etiquette no-no. I like to find the grey area for the brand and the blogger/influencer we work with so that everyone knows what they are to do and all expectations are handled. Communication and transparency are key for these collaborations to work and a clear sense of direction.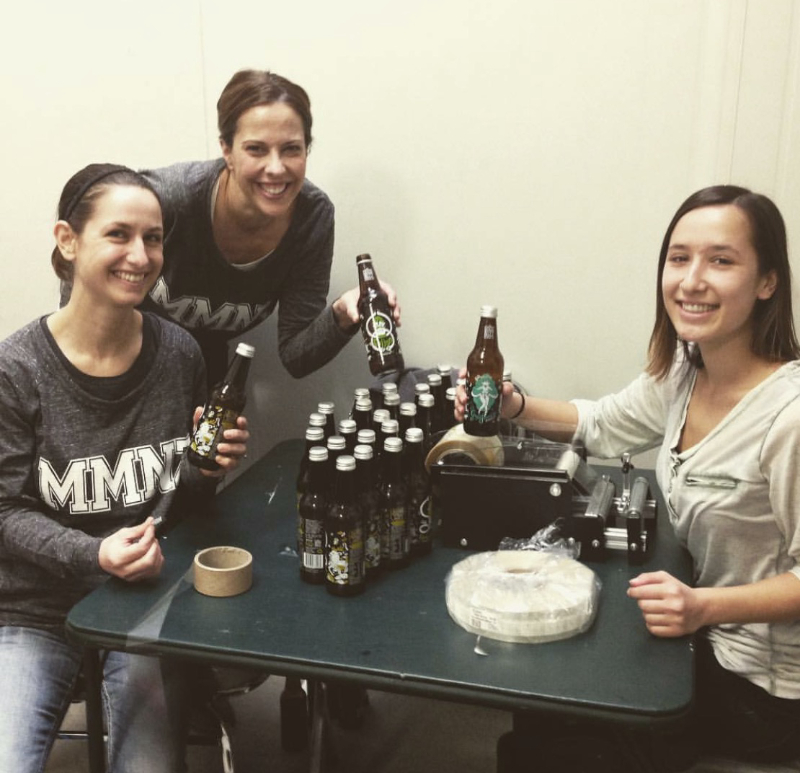 It's the best feeling to celebrate milestones with your clients, like when Good Buzz Kombucha labeled their 100,000th bottle in July of 2015. Amber Campbell is on the left and her daughter Kaylie is on the right. Alex Campbell, the other half of Good Buzz, snapped this pic for us.
– How important is the digital knowledge for a blogger? 
– This is very important and if you don't understand it, get someone on your team who does! I can't really point to one useful website in particular, I'm just a fan of going to Google and diving in.
– Don't you think that with all that mass-following or SEO apps bloggers are not that honest as they used to be 5-7 years ago when the only audience they had was a result of a hard work, not a big budget?:) 
– It comes in waves – bloggers will always be here and have a voice that is crying out to be heard, and with our society wanting more news – faster! – more entertainment – faster! – I think that bloggers will always have influence. I know several bloggers who are doing very well and they got to where they are without a big budget and using automated apps, etc. They did it the good old fashioned way, they educated themselves then busted their asses – cause in the end, that is what it is all about!
– Do you use any tools to understand if that is a real influencer or a person speaking to a fake audience? 
– Depends on the audience, platform, etc. We honestly look at each case or campaign individually and then do our research from there. We like to start with a media kit (a good solid one, please, with stats to cover all the bases!) and then go from there looking at a blogger/influencers analytics, following etc. I'm quite wary for "new" bloggers/influencers or someone who comes on our radar until they tick all of our internal boxes that we have set up within Wonderland before we even begin a discussion of working together.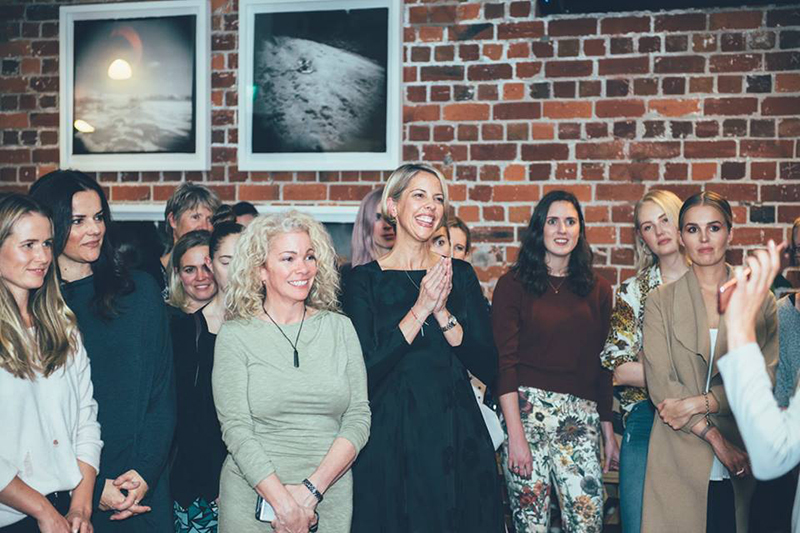 See how ridiculous I look in this picture LOL? That is me with my clients ALL the time. When they do well, I feel like a mother must feel when they see their babies walking for the first time. Literally, my heart was exploding in this photo watching the culmination of so much work be displayed in a packed room. These are the moments that make it all worth it. ***Photo by Lola Wright: (@lola.photography)