Lying long and deep in the Aoraki/Mount Cook National Park is the largest glacier in New Zealand. And though this phrase alone contains enough reasons to include the extraordinary place into your South Island itinerary, there are many more solid arguments in favour of seeing Tasman Glacier with your own eyes. And here are just some of them:
1. Tasman Glacier is the biggest glacier in New Zealand. Yes, Franz Josef or Fox Glaciers might be a wee bit more exciting to explore with all their caves and iced arches, but you definitely don't want to skip this one! Trust me, observing a piece of ice that is 27 km long and 600 m thick will be so impressive, you won't want anything else! If you're lucky enough you will witness a breathtaking moment of a giant piece of ice falling off the glacier right into the water… It's like being in a BBC movie!
2. The lake, formed by the melting glacier, is only one of the few IN THE WHOLE WORLD to contain icebergs. And Glacier Explorers boats will take you as close to those icebergs as possible. By saying so I mean you will not only touch the iceberg, but will also have an opportunity to taste it. Eating 300-500 years old ice is approximately as exciting as crossing The Arctic Circle (we did both, so the comparison is based on the real life example:) ).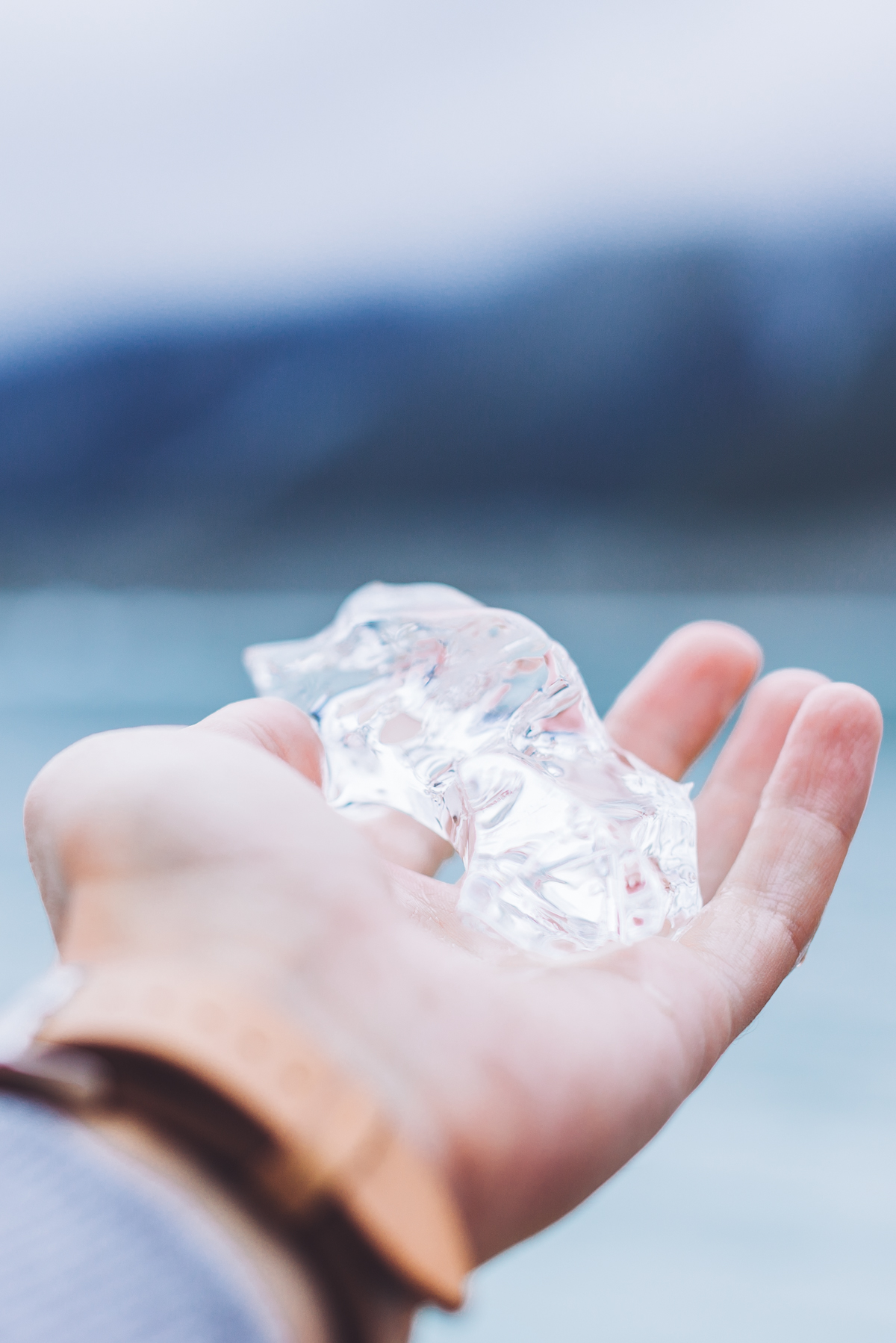 3. Exploring Tasman Glacier is cheaper than visiting any other New Zealand glacier. The other glaciers are only accessible by helicopter, which costs from $450 per person. Boat tour to Tasman Glacier is only $170 per person. Feel the difference!
4. It is located right next to Mt Cook. And how can one miss an opportunity to admire New Zealand's tallest mountain at arm's length? A lot of picturesque walking tracks around the Aoraki/Mount Cook National Park are starting from The Hermitage Hotel, where you arrive to take a quick bus ride to Tasman valley and glacier.
5. On your way to The Hermitage Hotel you get to see the iconic view over the Lake Pukaki and Mt Cook. I'm pretty sure I don't have to remind what exactly am I talking about, you have seen that view at every souvenir store and tons of postcards. The mesmerizing blue colour of the glacier lake with the mighty mountain behind is so worth taking a break from a long ride! There are several viewing platforms along the road, allowing you to pick the perfect angle.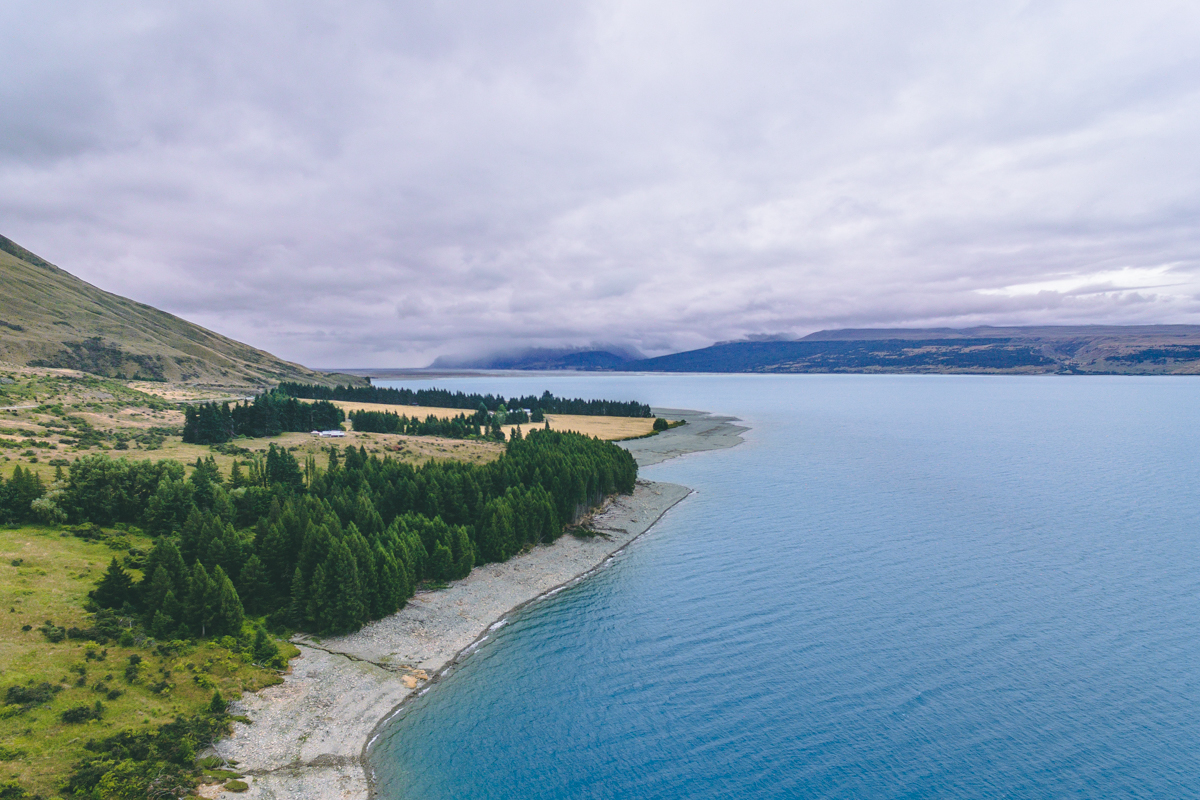 6. This place is closely connected with legendary Sir Edmund Hillary. He was the first mountaineer to conquer Mount Everest, the highest mountain in the world. He was also the first person on the world to reach Mount Everest + the North Pole + the South Pole. And I thought my life was exciting:) Born in Auckland, this amazing person was a regular around Mt Cook and the Tasman Glacier. He even was the first passenger of Sir Harry Wrigley's ski plane, launched here, at the Aoraki/Mount Cook National Park. You can now see a statue of Sir Edmund Hillary in front of The Hermitage Hotel and enjoy the impressive Hillary Gallery inside.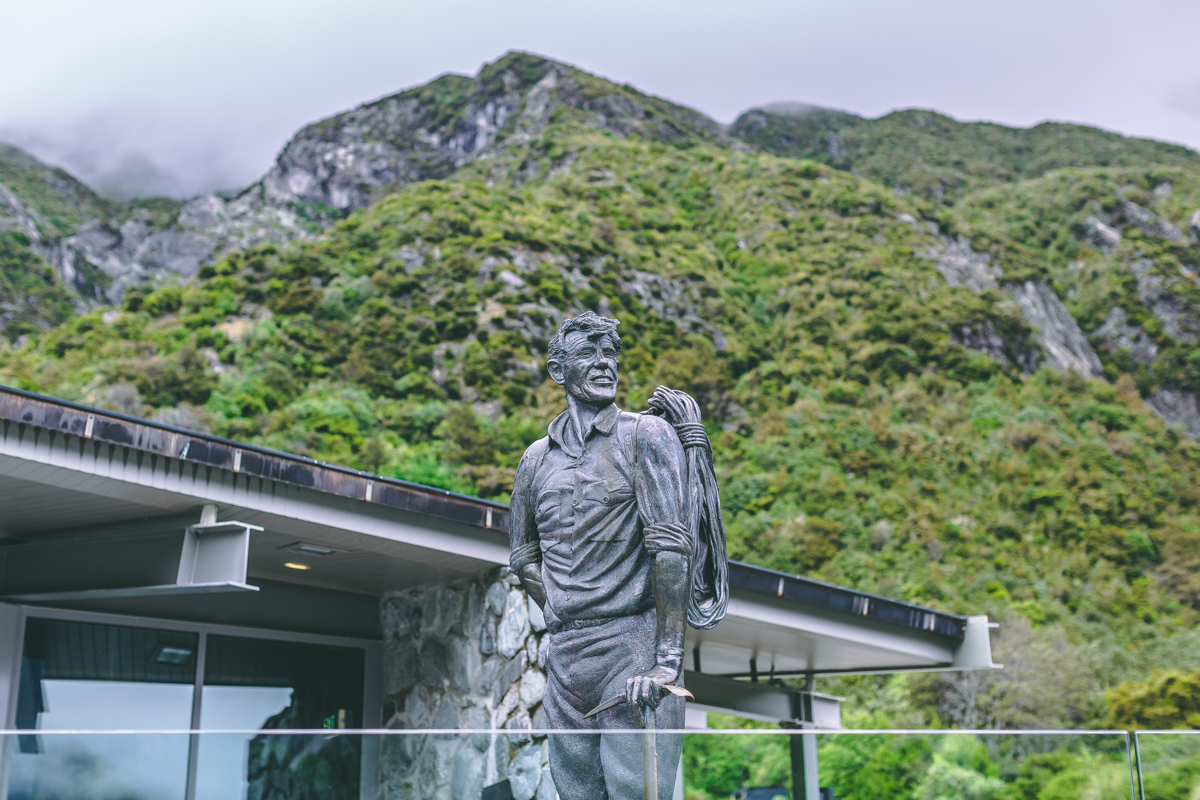 7. Speaking of ski planes. We didn't take the flight ourselves, but knowing that Tasman Glacier is the place where the ski planes were pioneered in the 1950s, I just can't skip this point. There are not that many places in the world, where you can enjoy the unusual flight, but here the excitement exceeds any expectations, because you also get to land on a glacier and you're taking the scenic flight in the place where it originally was invented!
Visiting Tasman Glacier was hands down one of the main highlights of our recent South Island trip and I couldn't get enough of those gloomy, yet gorgeous landscapes. The glacier lake surrounded by the giant silent mountains and lost in the rugged valley makes you wanna slow down and contemplate your life, nature and time. It is the place to re-connect with the nature and to understand our impact on it. Though it will definitely make you feel a little sad, because due to human's activity the glacier is melting so fast! But it will also make you more responsible and caring person. Would totally recommend to explore it yourself next time you're around.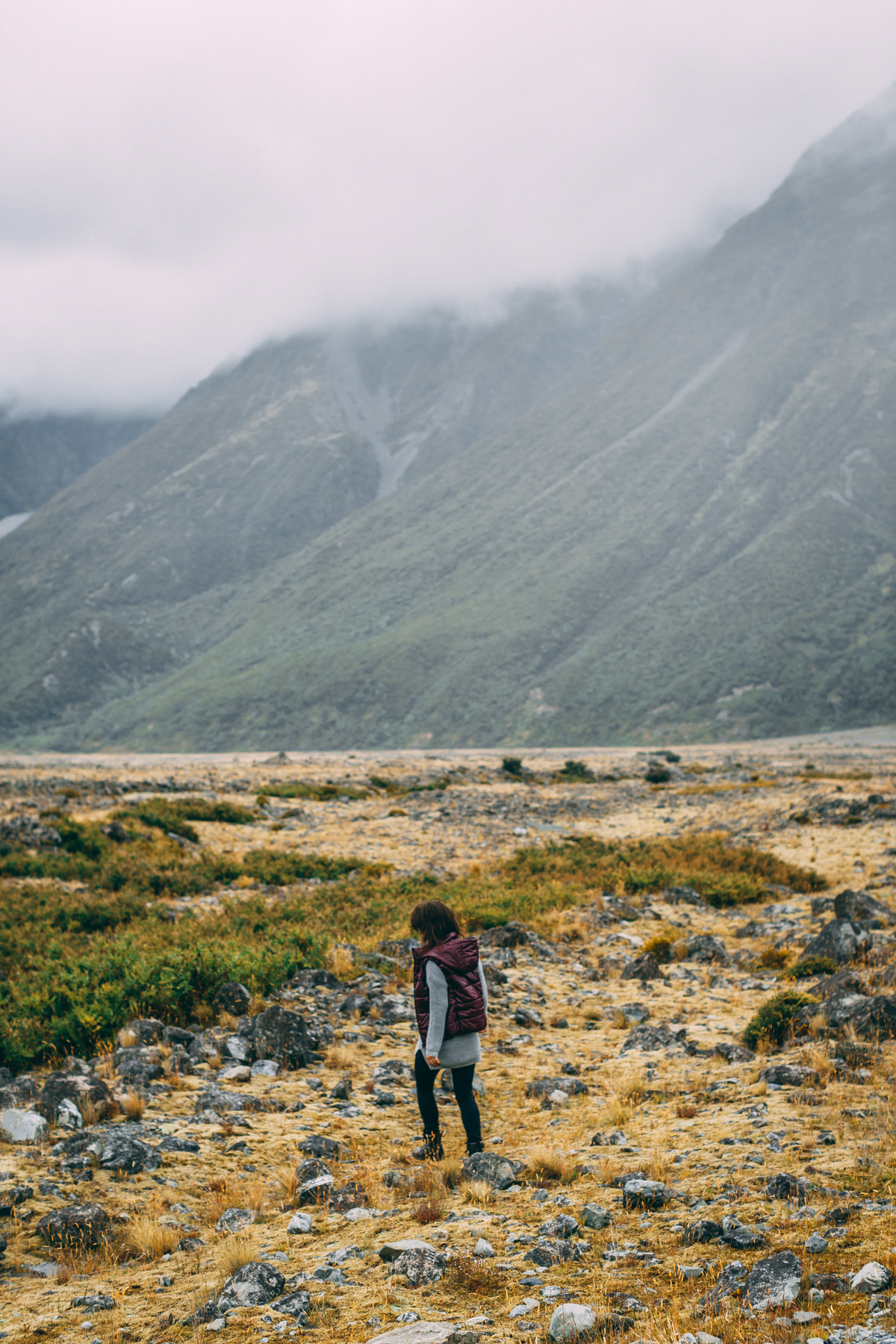 Click on the arrows to view the gallery: