Being truly sociable lately, we're not missing any interesting events in New Zealand, but somehow still managed to spend four months without attending a single musical festival! And you guys know, we're a huge fans of good music and big festivals! Remember our annual trips to Alfa Future People in Russia? That's why we were super excited about an opportunity to visit Bay Dreams in Tauranga yesterday (saying nothing about the first time to be officially invited somewhere as journalists in this country!) Definitely a moment to remember!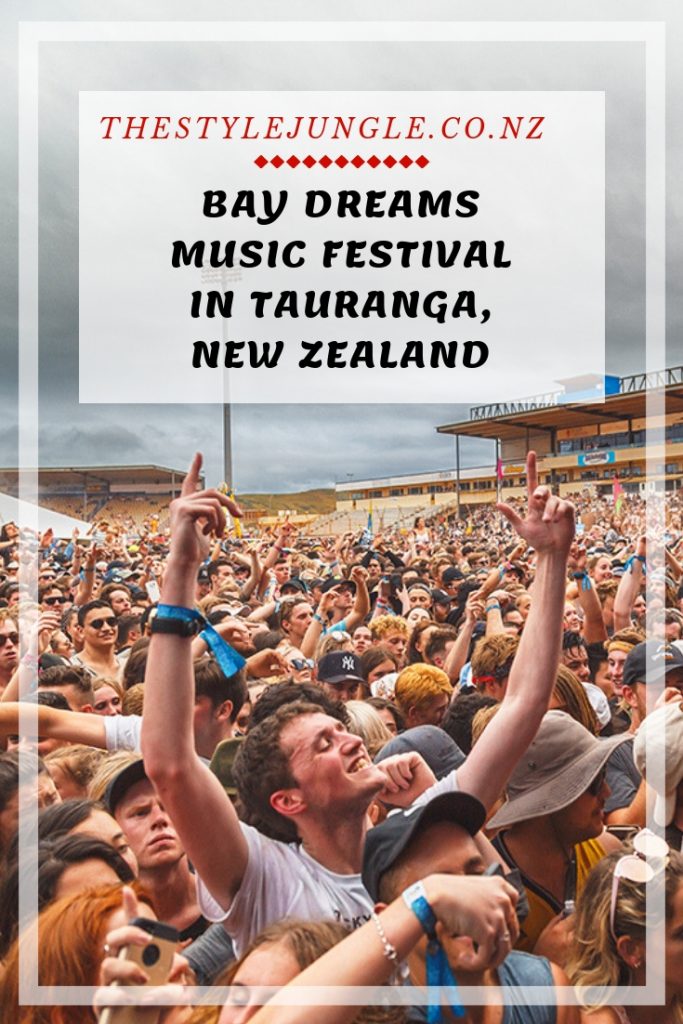 Long before the Bay Dreams 2017 it seemed like all the locals were looking forward to the 2nd of January and the amazing line-up they had this year. Just imagine, festival organizers had to produce 3 000 extra tickets, because everything was sold out way before the date! Funny though, the only familiar name for us was Example, who wasn't even performing that day, but during the pre-party on the 1st of January:) Pretty sure you guys have heard his "Changed the way you kiss me". Gosh if only I had a little more energy after work to go there and have a look!
But most of the crowd was obviously attracted by the other artists like Yelawolf, Shapeshifter or Sticky Fingers (hmmmmm…). So why not to see a guy working with Eminem (Yelawolf, just in case) in person? We're so in!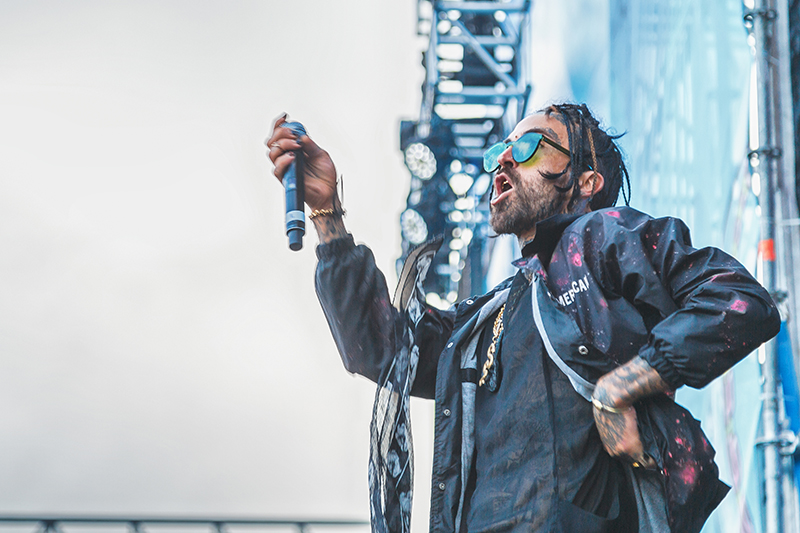 Yelawolf performing at Bay Dreams 2017 in Tauranga, New Zealand.
We arrived at about 5 pm – right before the headliners! And from the very first second I realised how badly I missed that atmosphere of the musical festivals! Loud music all around, camping zone, giant carousel for the bravest visitors, long queues for beer and food and stylish visitors in boho dresses, shorts and cropped tops. Yes, Bay Dreams in terms of fashion was hands down the most outstanding festival ever! What a joy it was to stroll around just looking at how people were dressed. They've definitely spent an hour or two in front of the mirror before coming here (the time to do all the glittery or golden tattoos is not even included) All that felt just right, like it should be, like I love it to be.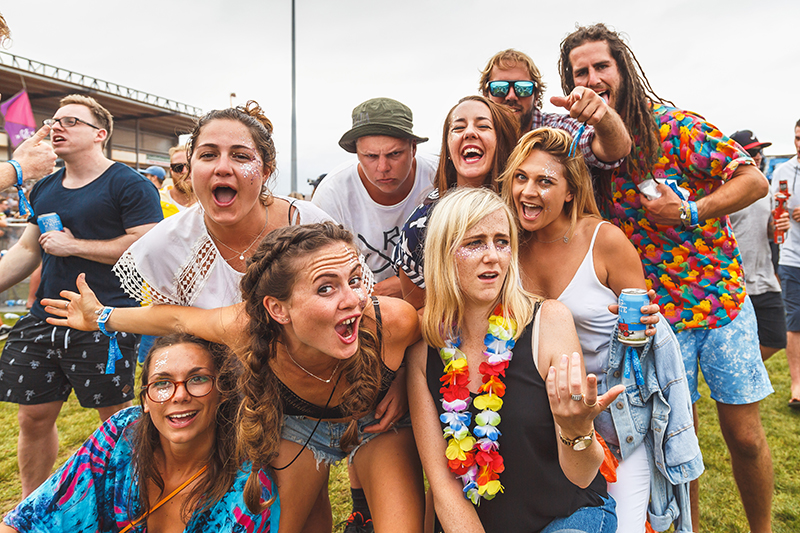 What I personally loved at the event is how everything was organized and how welcoming and helpful were the people working on the backstage and everywhere around the festival. Frankly, after all our experience of constantly getting in trouble while trying to simply do our job on huge events like that in Russia, we were expecting the worst, but not even once had we any problems with taking pictures, getting around or communicating with people. So as journalists we were 100% satisfied!
Unfortunately, can't say the same about another part of this experience. While browsing around the ASB Stadium we were super shocked by how dirty it was around! Honestly, I have never seen people throwing bottles or empty food boxes right where they stand before! Are we still in New Zealand – clean and well-mannered country? Mess was everywhere! I was literally scared to stay in a photo pit, 'cause all the floor was covered in bottles, so the risk of falling down while taking pictures was super high!
After all, Bay Dreams was still worth visiting:) Seriously, who cares about the mess when you are given an opportunity to forget about all the problems and just enjoy a great outdoor evening with a cool music?
By the way, most of all we loved Castaway Bay – the stage, where DJ's performed. Totally our type of music!