Books always had a special place in my life. I remember myself being a little girl – every day I was playing outside with my friends, secretly wishing mum to call me back home as soon as possible. Of course, I would pretend I wanted to play more – all kids did that! The only difference – they really wanted to stay outside till late while I waited impatiently for the moment I could stay alone in my bed with another book. To be honest, what exactly I was reading was never that important for me. I was equally exited to start a new adventure story of a brave boy exploring Australian animals or an encyclopedia about stars and deserts. The main point was TO READ.
I am deeply convinced I am extremely lucky to be such a crazy book lover. Because I person who reads, lives million lifes, travels, gains knowledge and confidence, makes new friends (OK, the last one might probably sound a little creepy, but I truly have several literature personalities I am sure we could have been best friends with!).
And though I am not writing a lot about books here lately, it doesn't mean I lost my constant hunger to reading. Happy to say, the last book I borrowed at the local library was so wonderful and controversial that it made me go back to my books' reviews in blog. As you might have already read in the heading it was a book by BillyBoy* – probably the biggest Elsa Schiaparelli fan ever. And if you are after a book that makes you wanna read it every free minute you have – make sure you find this one!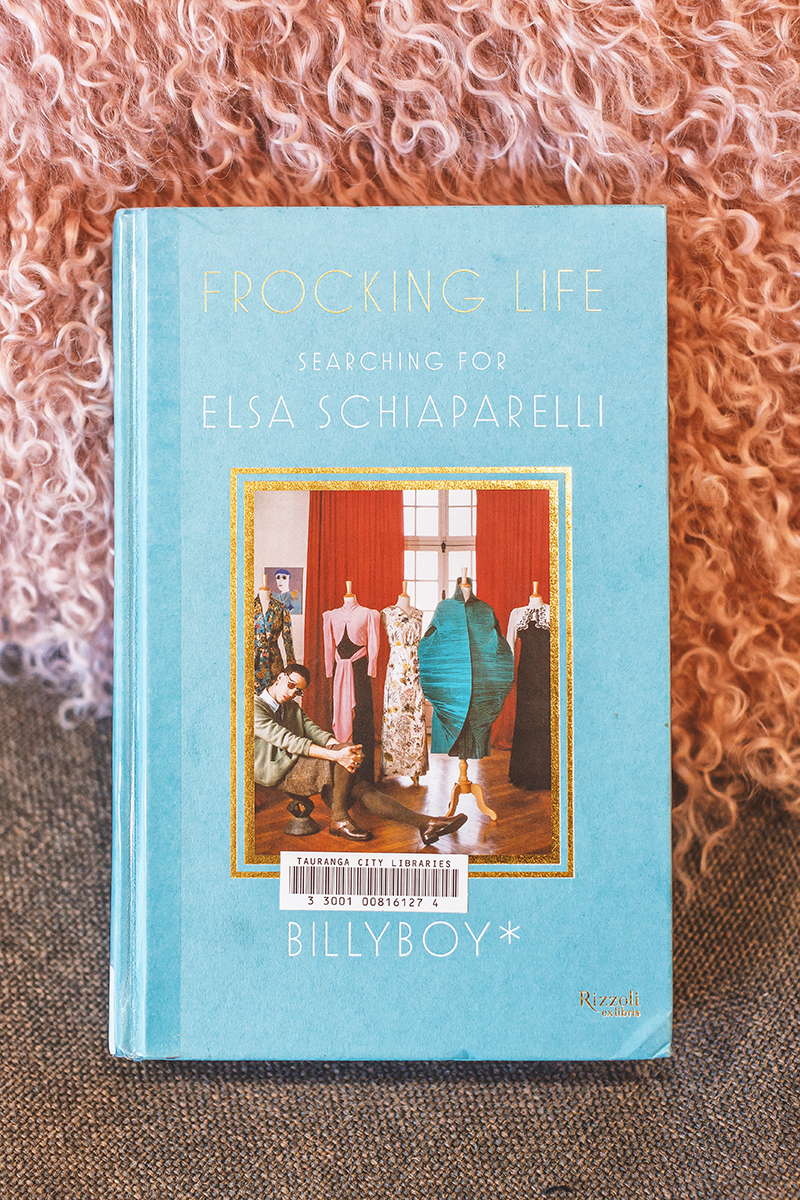 I started with this long emotional introduction for reason. The main thing I always admired in books was how they manage to recreate the vibes, the mood of the times described. And if you enjoy meeting outstanding historical personalities and discovering their "real life" characters, this book is definitely for you!
It was written by BillyBoy* – designer, artist, Andy Warhol's muse. The last definition should already give you an idea about the personalities you might face while reading. Let me sum it up: ALL the legends of that period are there. BillyBoy* was everywhere and knew everyone. And trust me, there are no interviews or other sources that are able to introduce them so honestly, so, hmm, real! Author describes them the way he remembers they were and sometimes you get a fully new perspective on the familiar characters. For example, his Warhol is accessible, easy going, a bit childish. Did you imagine him that way before?
But after all, those characters, either popular or unknown to our generation, are not the main personalities of this book. From the very first page to the last one it is about Elsa Schiaparelli. BillyBoy* was literally obsessed with this designer. All his life he was searching for her pieces all over the world, was trying to make friends with her relatives and people who knew her, was attending and organising exhibitions devoted to her. I would rather say it is not even about Elsa, but about BillyBoy* being inspired and fascinated by Elsa, about his life that moves from one "Elsa episode" to another. 
Technically the book is divided into two parts: BillyBoy*'s personal story (closely connected with Elsa's) and Schiaparelli's biography written by him.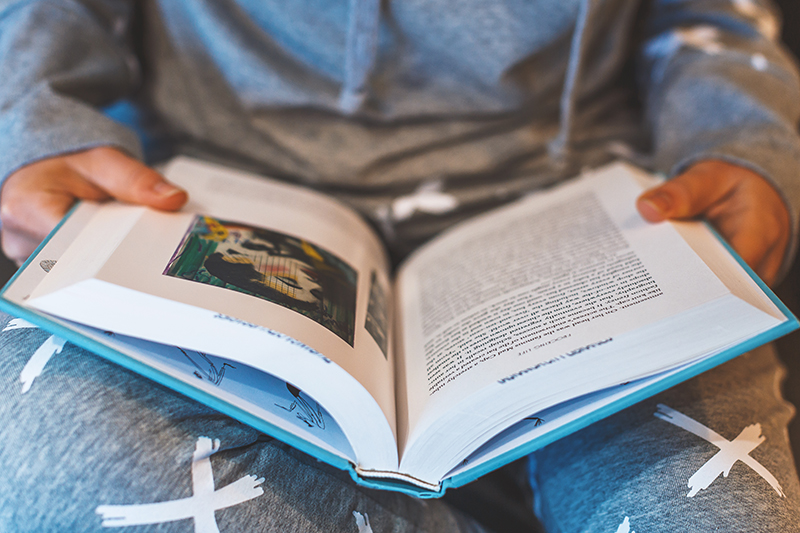 But actually it is difficult to describe whom is "Frocking Life" about. Instead of just writing an autobiography OR devote this book to his inspiration (as would have been more logical to me), BillyBoy* makes an attempt to fit everything under one cover. 
Both personalities are 100% intriguing, interesting and deserve own book. Why would someone try to squeeze their stories in a limited amount of pages? And the worst part is that you become so engaged with the first part of the book (autobiography of BillyBoy* – incredibly sensitive extravaganza), you literally don't want to move to the second one, no matter how respectful you are towards Elsa. 
It comes as no surprise, the first part is more honest, more emotional and involving. You can be a huge fan of someone, but writing about another personality can never be compared to writing about yourself, agree? So to my mind the second part turned to be more formal. Though one can definitely notice in-depth research made by the author, it has none of those emotions you get from the autobiographic part. While writing about Schiaparelli, BillyBoy* often slips into technical descriptions of clothes, furniture, things created by designer or those she was surrounded with. Somehow they grab his attention more than the events of her life. 
As if this chapter was something BillyBoy* felt he HAD to do for the muse of his life. He devoted his life and art to Schiaparelli – he writes a book about her. Easy as! But what he really WANTED to do was a book about himself plus the place Elsa had in his life.
Sometimes I think it is not only a problem of this book, but of the whole BillyBoy*'s life. He credits Elsa's influence for most of his achievements instead of being confident enough to admit it was him, his talent, his creativity. It might have all started with his love to Schiaparelli's designs, with the one surreal hat he discovered while strolling around the market rows in his teenage years. But he definitely achieved what he had achieved because of his ideas and passion for everything he was doing. This obsession awoke his creativity and experimental mood. But further on – it was him! And I don't mind reading about a strong personality that brought him to his place in the society. But after all, I think it should have been his story from the beginning till the end. As, I'm sure, it was in real life.