Sometimes it can be too hard to realize, how beatiful the Earth is. How many amazing places, that are worth visiting, how many unusual activities and the most delicious food is out there! I wish, everyone had a chance to see, feel and understand every little part of our life. Remember, even a tiny moment can be a great experience, that you will remember for ages. Today I'm gonna share some of my to-do points, that I really dream about. Hope, this list would be a great inspiration for all of us!
1. To catch a lobster in a Northen Sea of Sweden
Well, crabs are also OK:) Not everyone is lucky to get a lobster out of the water… Though I had that incredible moment last year. I fished the very first lobster of the season for two brothers, that helped us to fish. You see, there is something absolutely special about swimming in a small boat across the cold water, being wraped up in a special super warm costume and bravely fighting the wind instead of just hiding in a cabin. What an adventure! I was always eager to try something that sounds special for us but is absolutely daily routine for others. It was over any expectations! 
2. To watch Northern lights in Lapland
Be patient, I'm going to mention a lot of winter activities, cause I'm really crazy about having fun while others are just trying to get warm. You can see Northen lights in Murmansk, Arkhangelsk, in Sweden or Norway and, of course, in Iceland. Don't know why, but most of all I dream to catch that moment in Finland, in Lapland – a homeland of Santa:) They say, the best place for that is a tiny village called Ivalo (there are even direct flights from Russia right to that one!).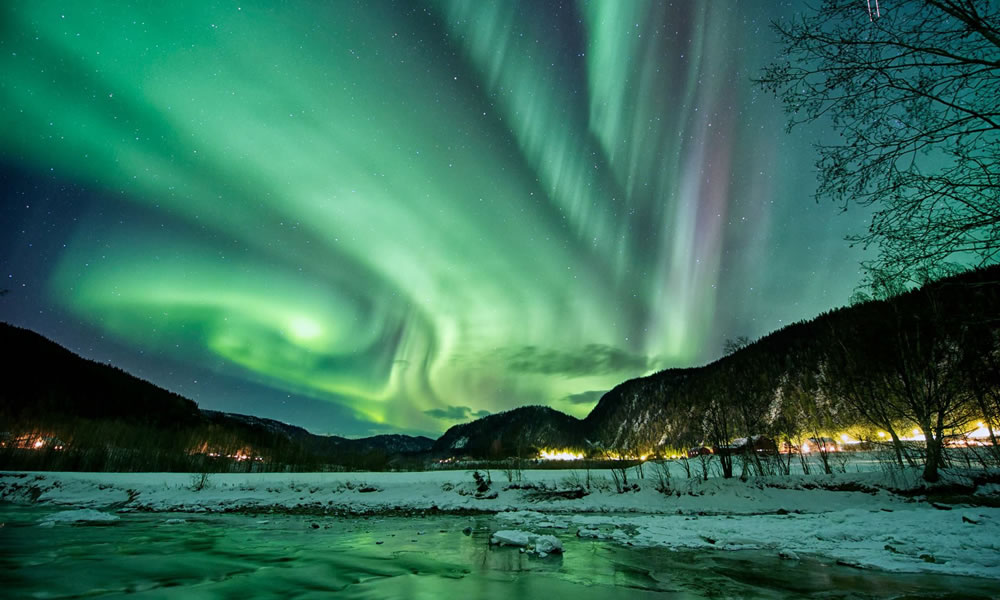 allaboutevie.com
3. To go down the ice caves of Iceland
As soon as we already started with the northern countries, let's move to impossibly beautiful Iceland. There are literally millions of caves out there. Just imagine – a whole new world down there! Every cave is marvelous, it goes without saying. But one of the most unusual is in a Skaftaffell park, that is on a South-Eastern part of the country. It is hiden deep inside a glacier and has a fantastic azure color (due to a lack of air in an ice).
blog.fluentcity.com
4. Or down the stalaktite cave of Israel
During my last trip to Jerusalem I even begged our gide to go there, because it was only 28 kns from the city. But failed:( So 5 thousands square meters od stalaktites and stalagmites as high as 4 meters, that can be up to 300 thousands years old, are still in my "must see" list.
5. Meditate in a red desert of Jordan
A neighbour to Israel country is my dream destination for some time now. An ancient history is mixed with an astonishing nature here. There is also their own Timna valley out there – a red desert Vadi Ram! The one, where the famous tourist destination – Petra – is. But I'm really way more interested in the desert itself. I wish I had a chance to sit there with noone around, to breath deeply and observe.
6. To watch a sunrise in Kappadocia 
And not in a common way, but while flying on a giant air balloon. Local canyons are thought to be one of the most beautiful and popular in the world. Just imagine, how dozens or even hunderds of air ballons suddenly appear in the sky and if you're a lucky one to sit inside, you now will see the ground as far as 1000 meters down away.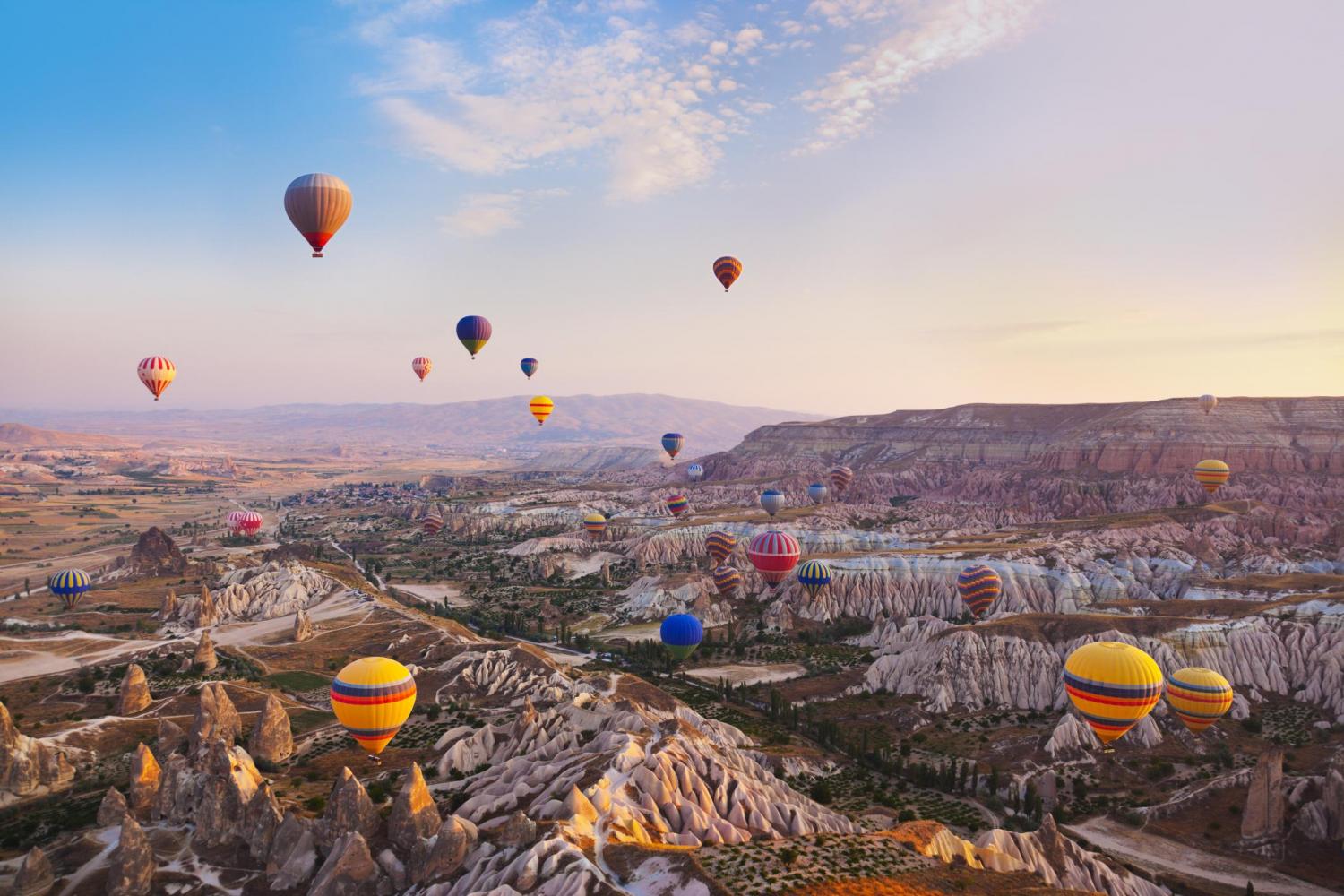 turklandtravel.com
7. To sit on the edge of Grand Canyon
I'm sure, you've all heard about it. Grand Canyon drives crazy even the most experienced tourists. This place may seem uninhabited, but actually 355 different types of birds, 1 500 plants, to say nothing about fish and animals, live here. Better, than in any zoo! But what's the most important here is, of course, a canyon itself. The depest and the oldest one in the world. 
8. To jog in Singapore botanical garden
Done! Singapore is called a garden city and you just can't miss this opportunity. I love jogging while traveling, I truly think, that is the best way to see local life. But jogging in Singapore is beyond any experience! It starts with a taxi from a hotel, what gives you that marvelous feeling of a perfect life. Inside the botanical garden you can run in any direction, they all are identicaly beautiful: ponds, orchids, wooden bridges, vines and small rocks. But don't forget about that high humidity, that will challenge you from the very first second!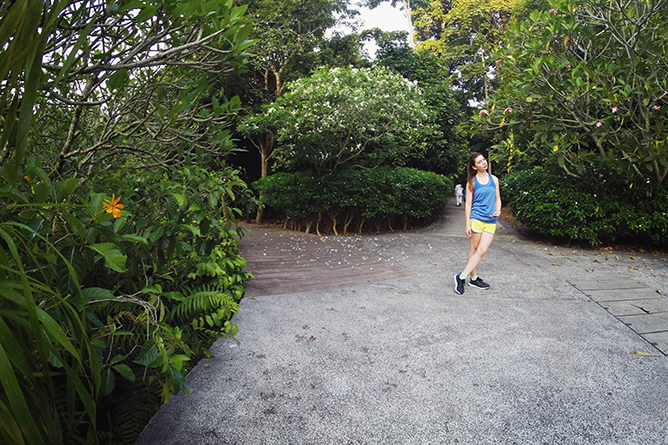 9. To swim in a Blue Lagoon of Iceland
O-oh, that's my second dream for one country! Next trip destination is now obvious for me. But this thermal lake is definitely a life time experience and worth visiting this country. This lagoon in a color of the skies appeared in between hardened lava layers. Some people believe it has a healing effect. But what I realy admire is how beautiful this place is! And you can also see Northen lights, while sitting there.:)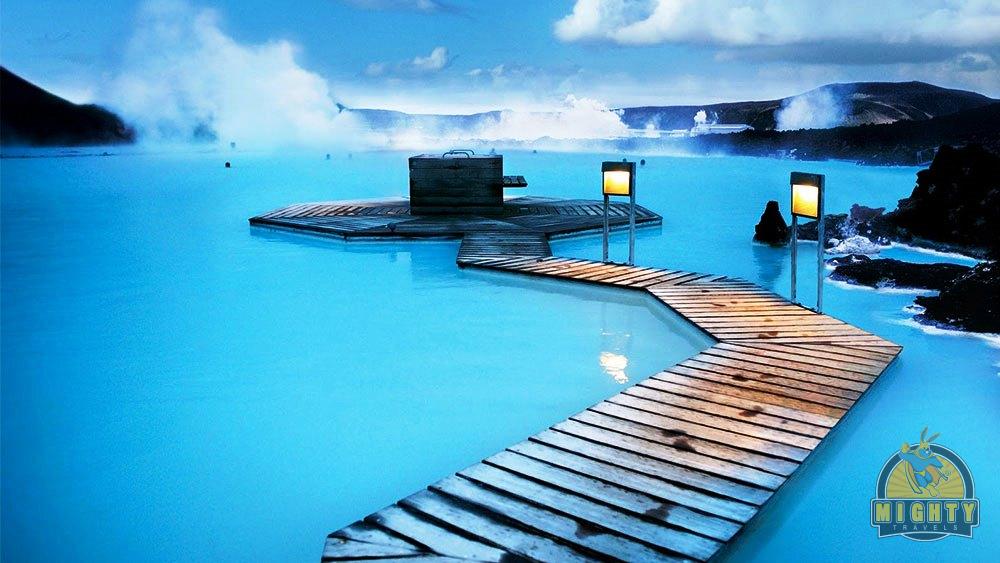 mightytravels.com
10. To make a picture of Tianzi mountains in China
I don't have right words to describe this place. Better see once! It's just so perfect, that was even featured in "Avatar". Narrow and super high mountains look like they are flying somewhere above the skies. Sometimes they are connected with each other with the help of unique natural bridges and sometimes just stand all on their own.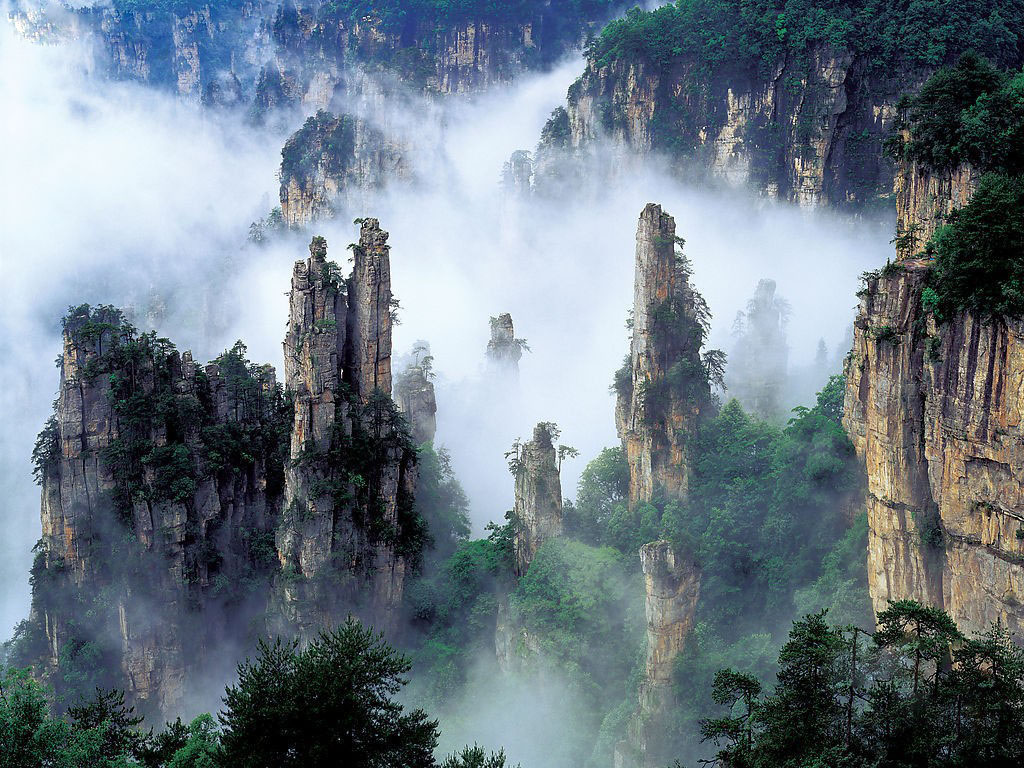 boomsbeat.com
11. To practice slow life in Provence or Bardeaux
I never dreamed of visiting Paris. I even didn't visit France yet. But if I had a chance to, I would have preffered to spend my vacations somewhere in a giant house in the middle of beautiful green fields. I imagine myself ridding a bike, eating fresh bread, visiting cheese farms. Isn't it amazing? And so valuable for every citizen of a big megapolises!
12. To fly in a helicopter over Kamchatka
Another old dream of mine. No, by the way, it looks a bit more achivable. Have you heard of a new idea of our government to return money for vacations, spent in Russia? I should probably find everything out!
13. To have a yoga retrit in India
In any cosy tiny manastery somewhere deep in tropical woods. To practice yoga, to lear ayurveda, to enjoy the scenery and a comfy clothes made of natural fabrics. And to take a scooter to the neares village with welcoming people, of course.
14. Ro raft down the river in Karelia
When I was in an 8th form, my little sister did it (sic!). She rafted down Pongoma, that is a river on a Russian side of Karelia, while I was only able to habdle a two-weeks long hike by a lake Seliger (with a camp, settled on one place all the time). But in year 2013 I finally achieved this dream and rafted 23 kms down a river in a Finnish part of Karelia. There were only girls in this tour, we ate seafood soup, visited sauna and sang songs. What a day it was!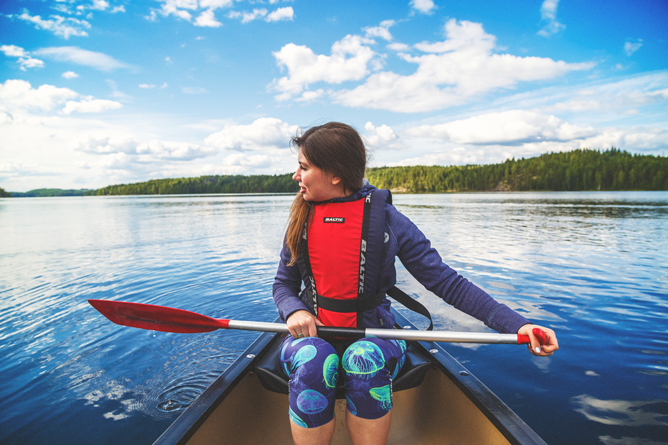 15. To cycle in a Bielowieza Forest in Belorussia (or Poland)
There are a lot of special tracks in this unique ancient forest, that somehow managed to preserve till modern days. And we with Alesha have that dream – to get there by car and than change to two wheels transport and watch how local airochs live, cause we have already visited 
the local ones
 and they don't have that fantastic forest, that was first mentioned in a year 993.
16. To enjoy Norway fjords
To capture beautiful nature in memories and photos is the most important in any journey for me. And I'm sure there is nothing human beings can create, that will look better, than a beauty, created by nature. Norway fjords (narrow sea bays, that appeared in an Ice Age) are witout any doubts one of the most famous attraction in this northen country. So sooner or latter I should have started to dream to visit them:) I imagine, how our copter flies in between the mountains of Geiranger fjord…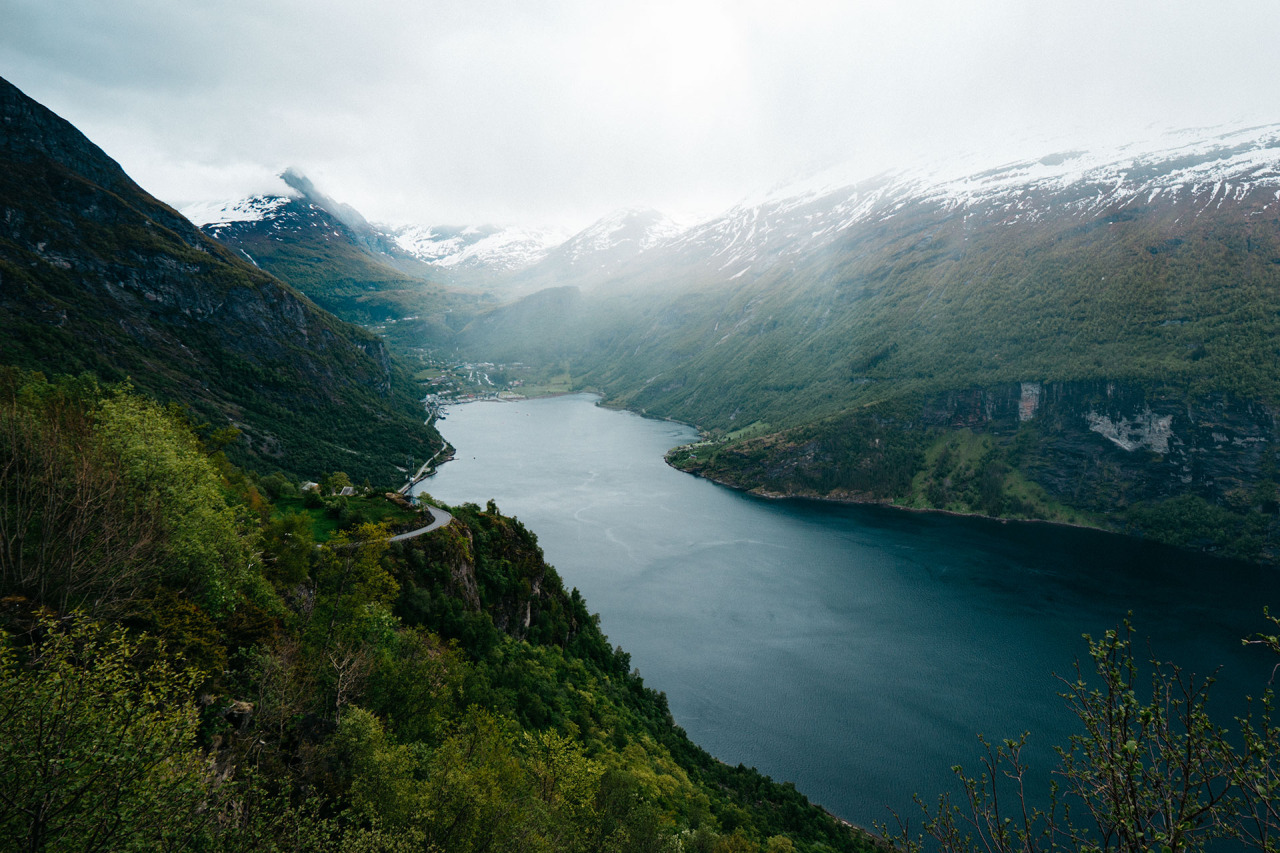 jaymantri.com
17. To learn local crafts in Georgia
Or Azerbaidjan, Or Armenia. Or Uzbekistan. Beeing born in a last one, I always thought these countries are somehow ignored by tourists (well, I pretty understand, why, actually – tickets from Moscow to Bukhara, for example, cost 50 000 rubles!). Luckily, at least Tbilisi or Baku are growing in popularity lately. And I would prefer not simply walk around the capitals, but to visit the tiniest corner of the coutry, where people live according to traditions of the nation. What I video could we make there! 
18. To see cherry blossom in Japan
Okay, I know, that it's just cherries! We also have them in a country house:) But if travel to Japan, why not at that moment?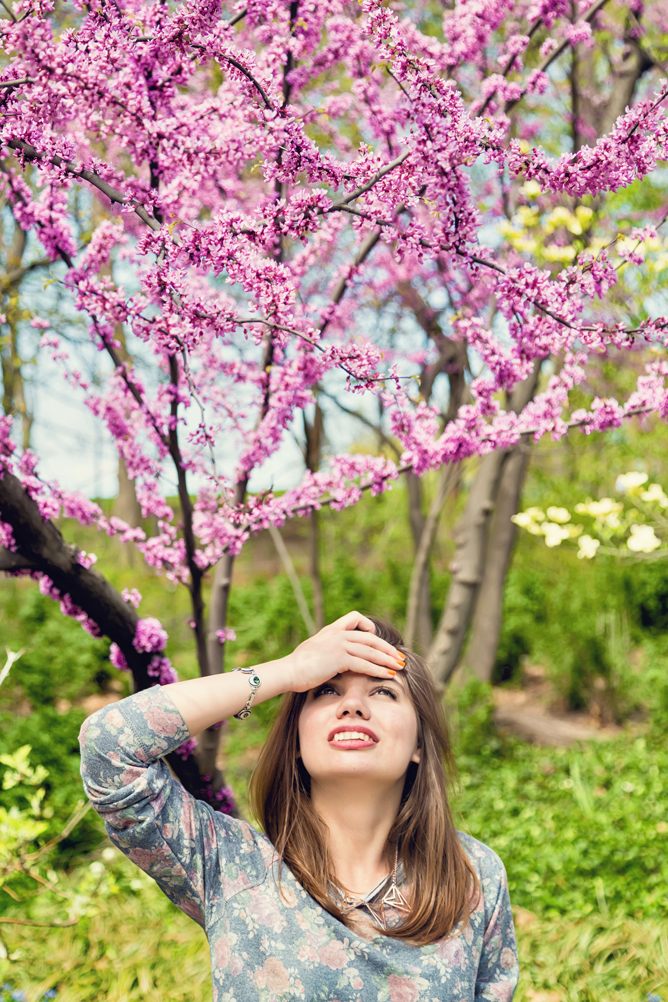 19.  To see a sunset over Angkor-Wat in Cambodia 
You can easily forget how to breath, while watching! Honestly, I've been dreaming about Cambodia since a year 2011, when our guide in Thai seemed more interested in a history of that country, than of a places we actually visited. Well, thanks for this new dream!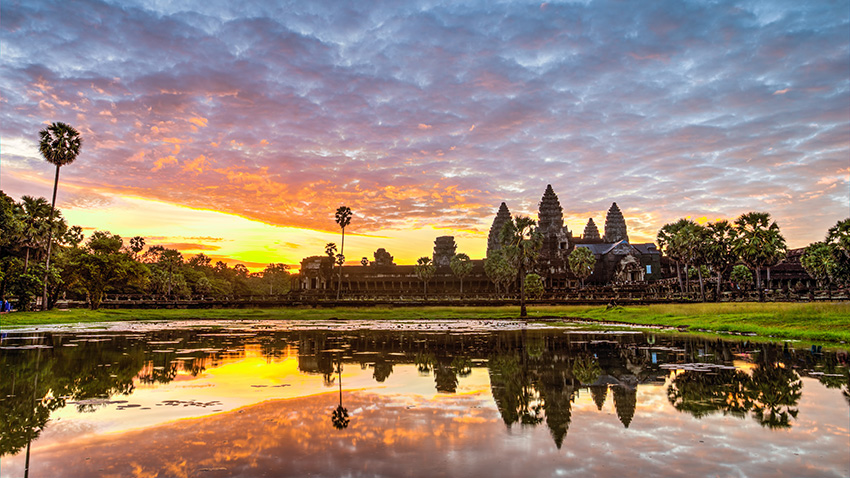 rdv-voyage.com
20. To walk across Solar de Uyuni in Bolivia
A dried salted sea as big as 10 square kms is a giant mirror of the skies. Walk there is like walking on a clouds. Can't even imagine! We visited a small salted lake not far from Astrakhan once, but the largest one in a world is definitely worth its fame.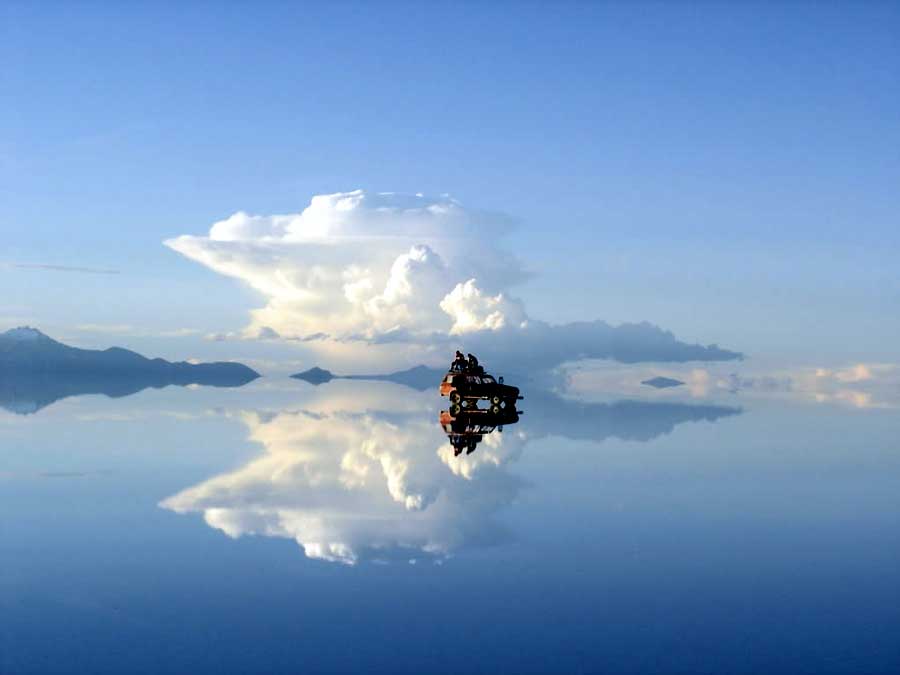 en.people.cn
21. To go tracking in Patagonia
Those routes are the most picturesque in the world. It doesn't really matter, which exactly national park you will choose, you will enjoy it with no doubts. But the most popular is that in Los Glaciares park, where the famous Fitz Roi mountain is based. This one is pretty easy even for the beginners, but you will see, how suddenly your wallpapers become a reality.
22. To travel on Glacier Express in Switzerland
"The slowest express in the world" operates on a road from St. Moritz to Zermatt. There are 291 bridges, 91 tonnels and dozens of viaducts and oh so amazing Alpes landscapes in between those two cities. Honestly, I still can't understand, if we took part of this route last year, while visiting different winter resorts of the country, but seems like it was it! There wasn't any other mountain region since, that impressed me so much as that one did! Lost in a green woods villages, foggy churches on a hills… Perfect background for a mystical film!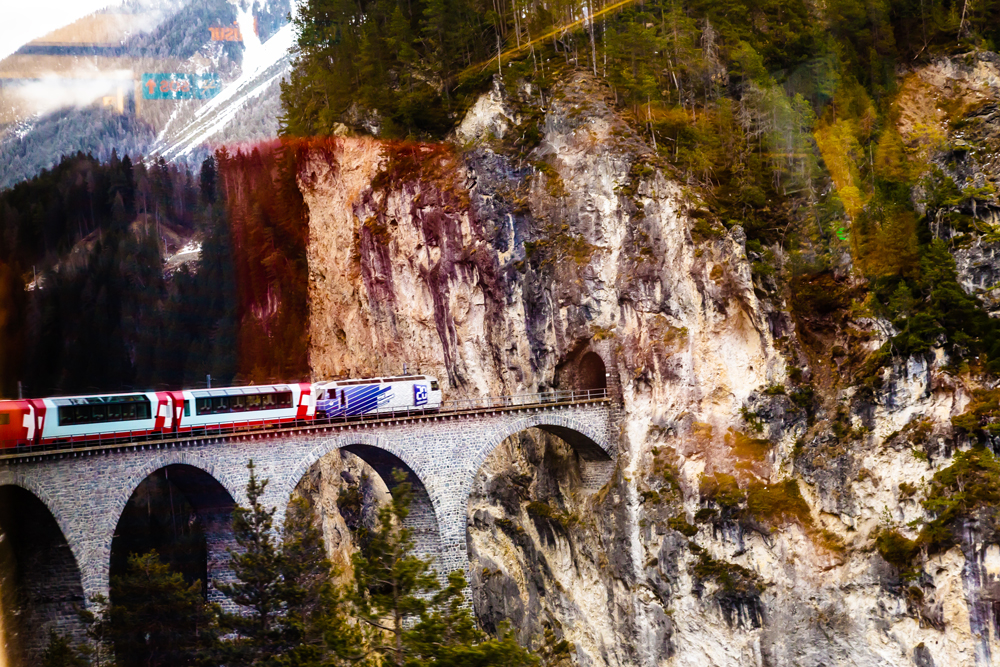 23. To see Machy Picchy
Because who wouldn't want to! A mistereous ancient Incas city on a top of a mountain is one of the main questions of today. I'm sure, a mind-blowing experience! To say nothing about those cute lamas, that live there:) 
24. To visit Plitvice Lakes in Croatia
That national park is located in a distance from the main tourist cities, but it doesn't mean you will be left alone there! This destination is so popular among tourists, that there are a lot of indices and special signs everywhere to not get lost or drowned. You can choose a long route and spend around 7-8 hours in here or just have a quick look that is about 1-2 hours long. Imagine that fresh air and emotions, you can get there!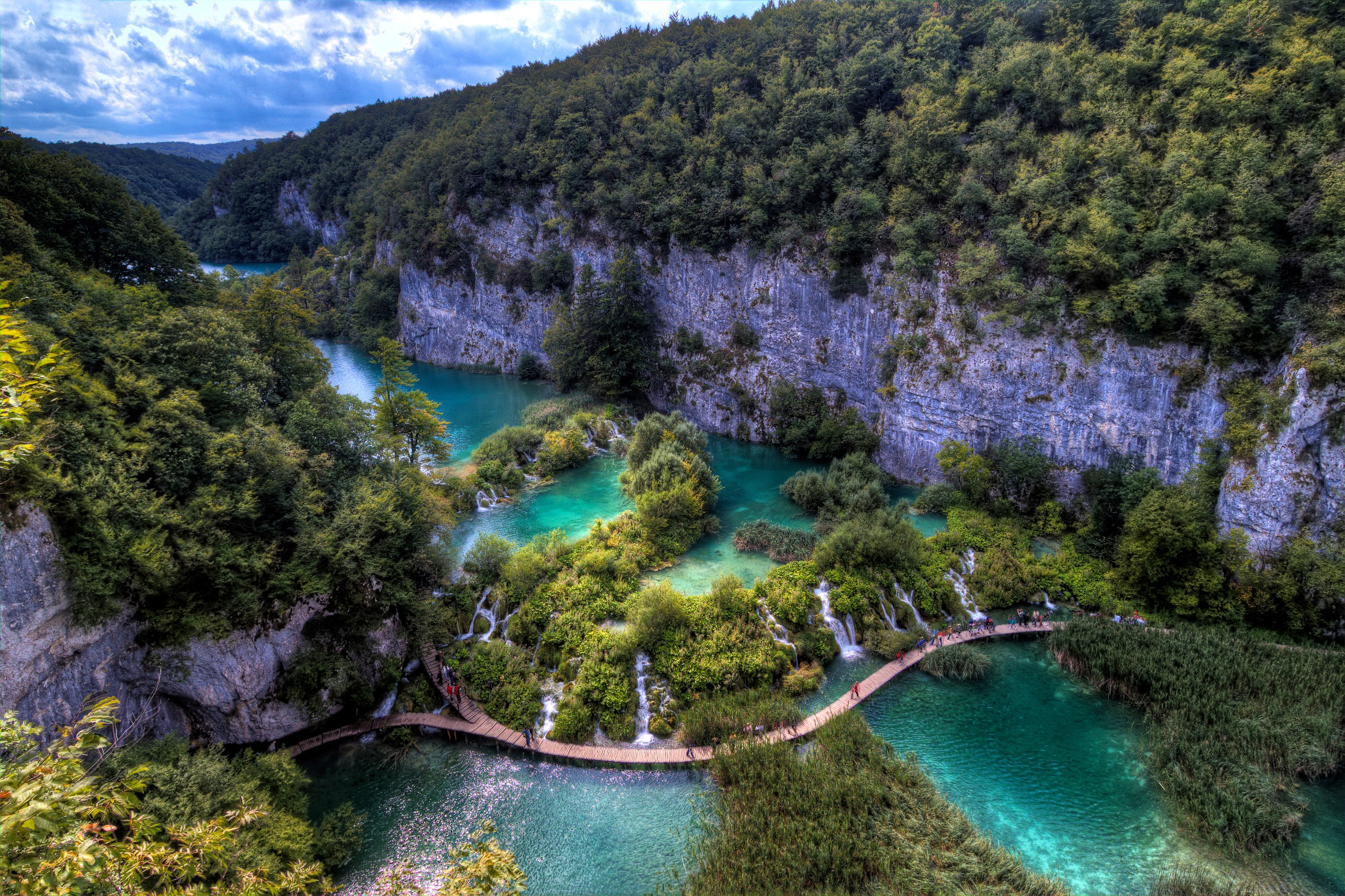 thousandwonders.net
25. To have a lunch in a Central Park of New York in America
I'm not sure if there is any other park in the world, that appeared in so many films and series, than that one in a "Big Apple". Unexpectedly quiet and "natural" for such a huge megapolis. All year round this park is over crowded with people, that look like the're celebrating something or just absolutely happy and enjoy their lifes. Or going in for sports, at least:) Magical place! During our second trip to NY, we bought a lot of sweets in Magnolia Bakery and sat there, enjoying the moment.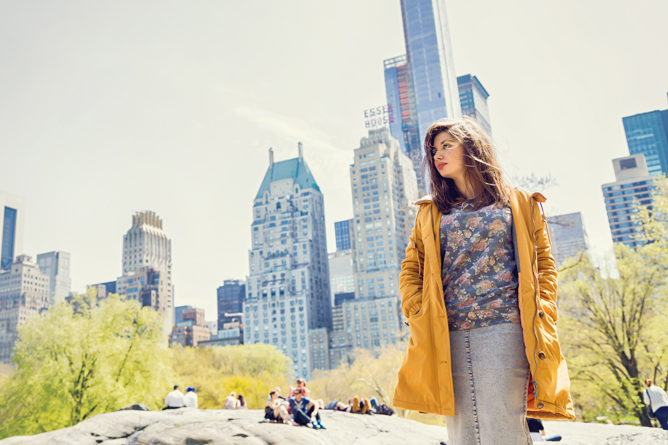 26. To visit Greenland
That's just it! Clear and obvious dream. Without any specific activities or places. I just want to see the largest island on Earth with only 50 000 people living there in a constant cold (an average summer temperature is only 9 degrees). It is cold, expensive and very beautiful there – just like I love! 
27. Or Easter Island
To tell you the truth, that is the destination that changed my attitude to travels. I understood I'm not that fan of cities and their history, but am really crazy about timeless nature and special moments. And is there anything ordinary in giant statues?:) 
Of course, there are a lot more of fantastic places all over the world. But the main case of that check-list is to keep it realistic. At least, in number of countires to visit:) And where would you love to go?
So sorry I had to use photos, not made by me or husband. Feels like I'm a thief. I left urls, just in case.