What a foodie days we are having lately in blog! Well, that's the way Russian winter behaves. All you're able to do is to run from home to a car and from a car to yet another cup of ginger coffee only to run back afterwards. Summer was made for long walks and adventures and the only winter adventure is to suddenly choose porridge instead of pancakes. What a crazy decision!:) Honestly, I was ready to stop after that tasty guide to Riga, but ASOS suddenly came up with an outstanding and creative project: to make maps of warming places for winter in four capitals (Moscow, Berlin, London and Paris) with the help of local bloggers. Could we have missed it? 
The task suddenly appeared to be a little more complicated, that it seemed at first… I truly believe it's just impossible to choose only one favorite place today, cause there are so many new formats and spots with memorable atmosphere these days. I love those morning business meetings in Breakfast Cafe or a popular Moloko (always meet so many friends there, that it's just impossible to stay focused!), my attempts to switch to a healthier eating in Fresh and a new round of sweets in Magnolia Bakery, I love to imagine I suddenly became rich enough to have dinner in Saxone + Parole every day and to experiment with the tastes in Mexican Club, sometimes we visit Garden Beer&Coffee with colleagues (they are more about the beer part and I'm a well-known coffee lover). But which restaurant can I really call a special one for me? 
Thinking of that, I suddenly realized one simple truth: it's not about interior or cheesecakes – people are the ones we remember. Somehow it happened that in Bublik I had a long and funny chat with my best friend from Lithuania, who comes for a way too rare visits from times to times, and with my italian friend, who once decided to leave Russia after five years, spent here, and went for a study in London. Isn't it an amazing reason to return here again and again? To add new emotions to those? Now our romantic breakfast is also among them. They serve cool breakfasts till 12.00 (choice of porridges, croissant, carrot or orange fresh and choice of coffee) for only 250 rubles.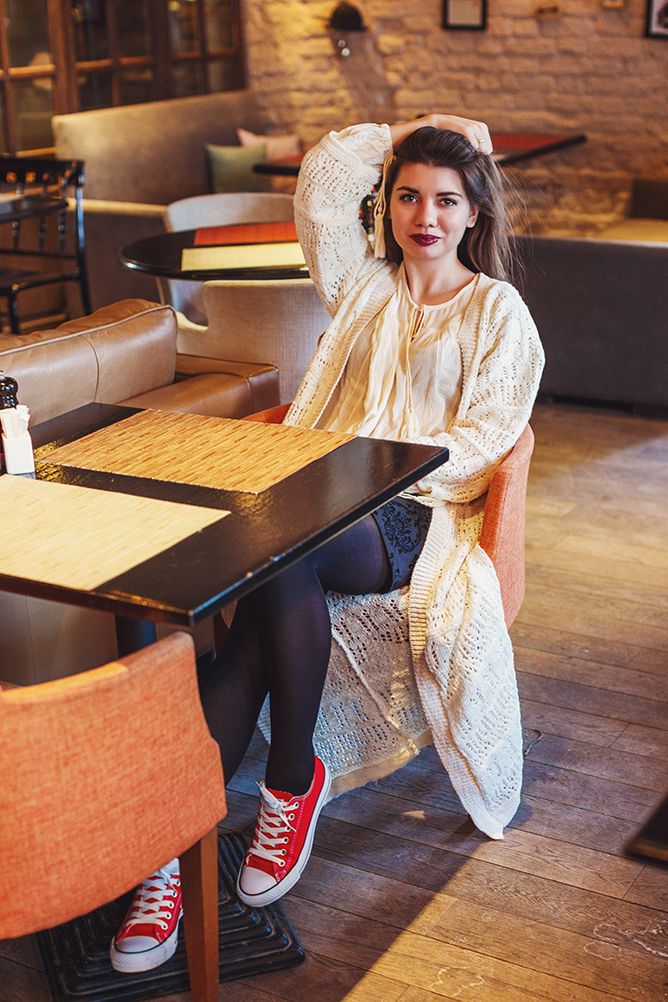 Love, how this new ASOS cardigan fits the interiors and my coffee:) A perfect winter mood! Even Tumblr would be jealous for those colors:)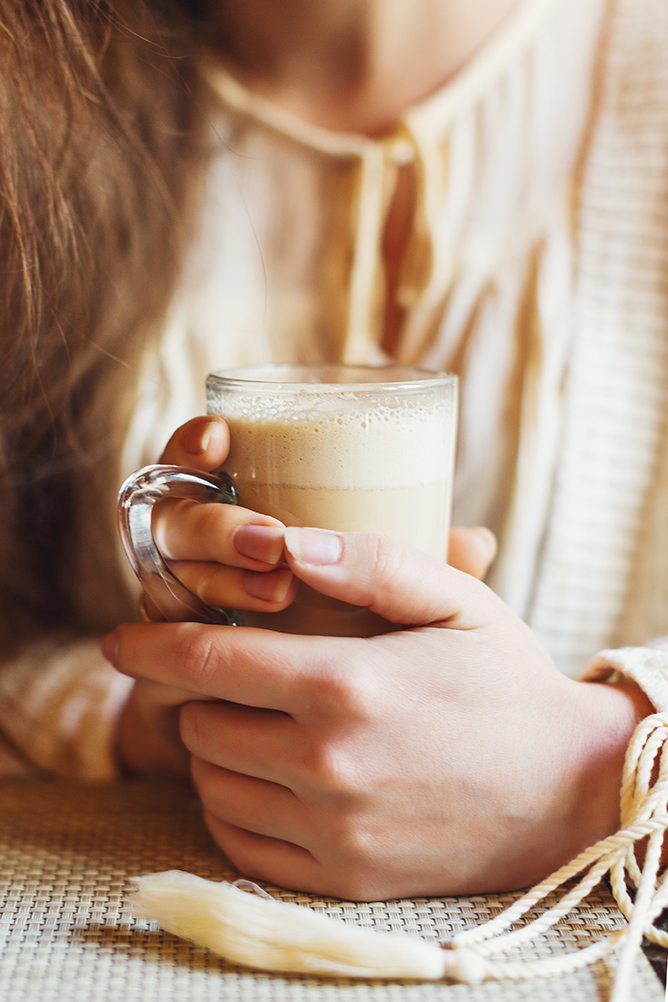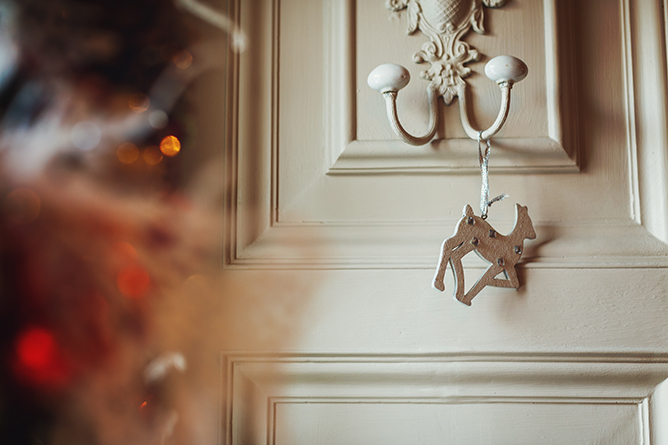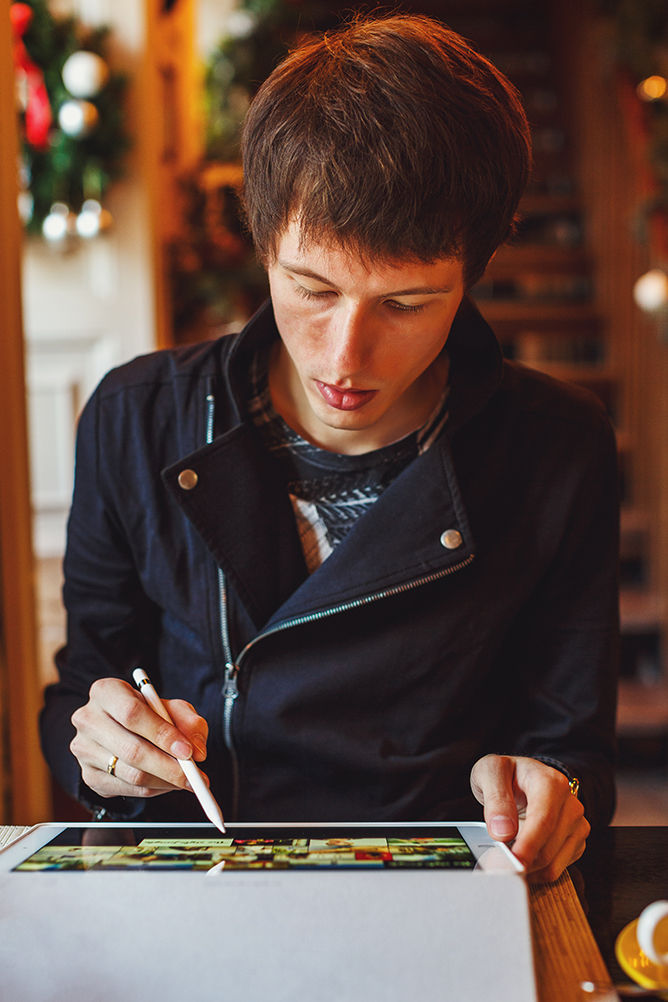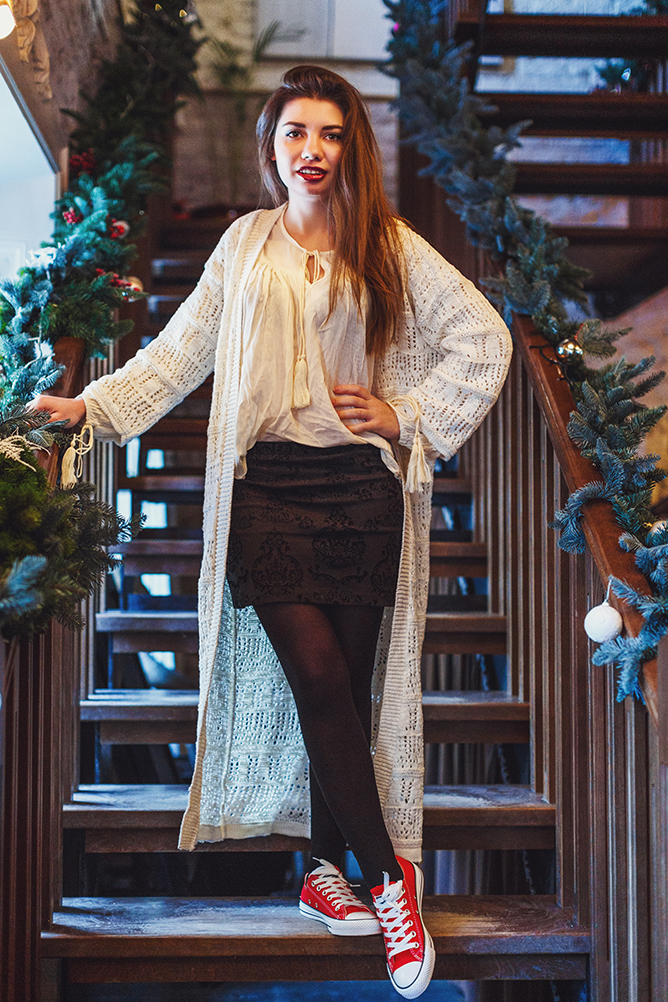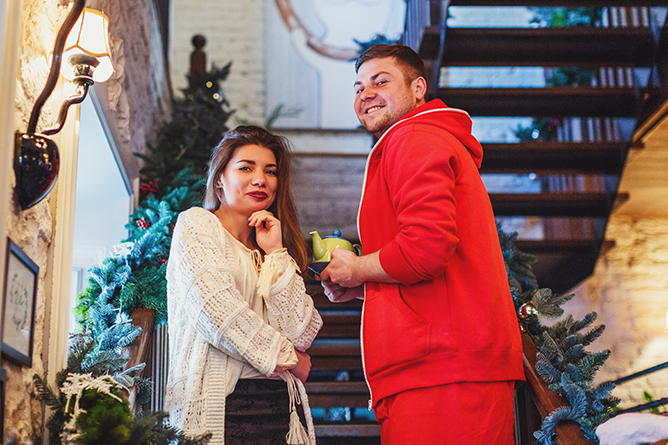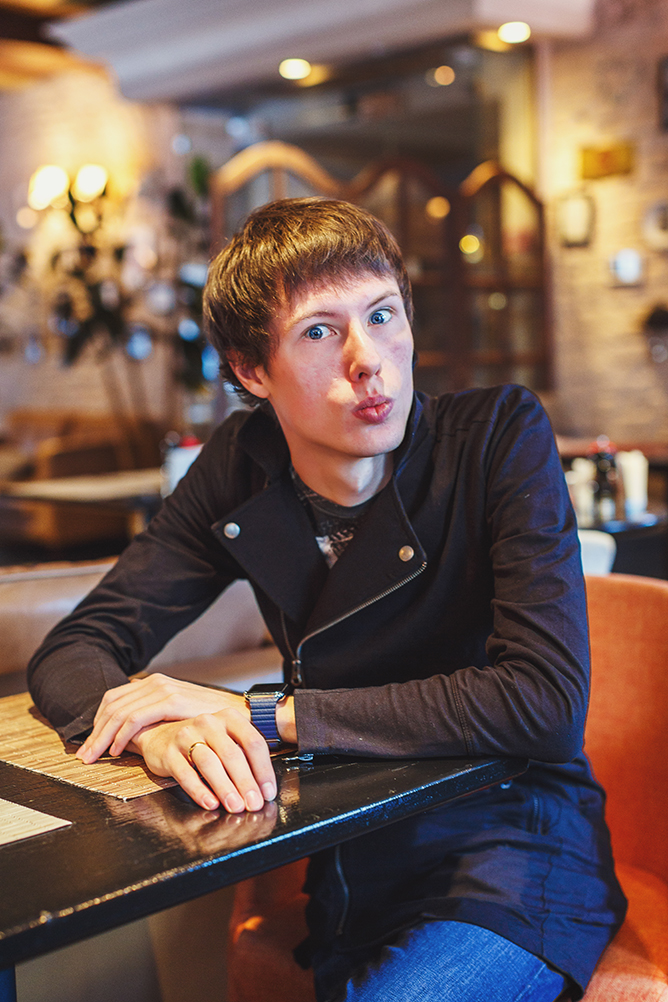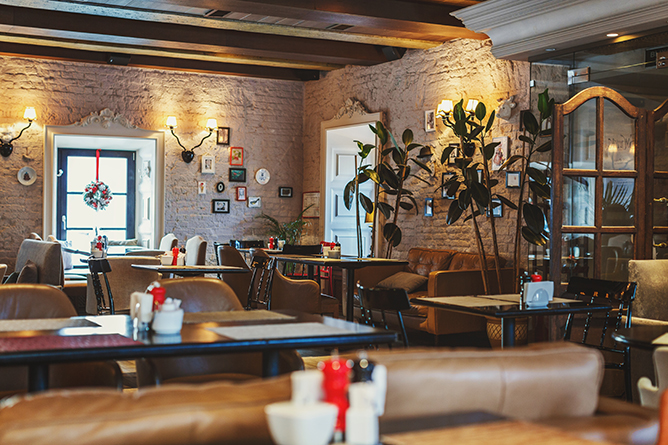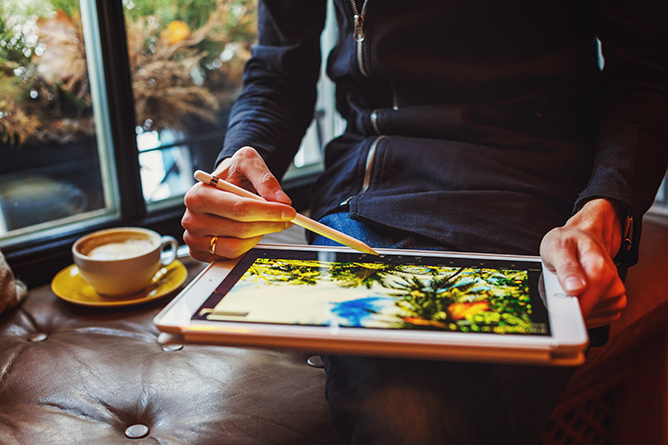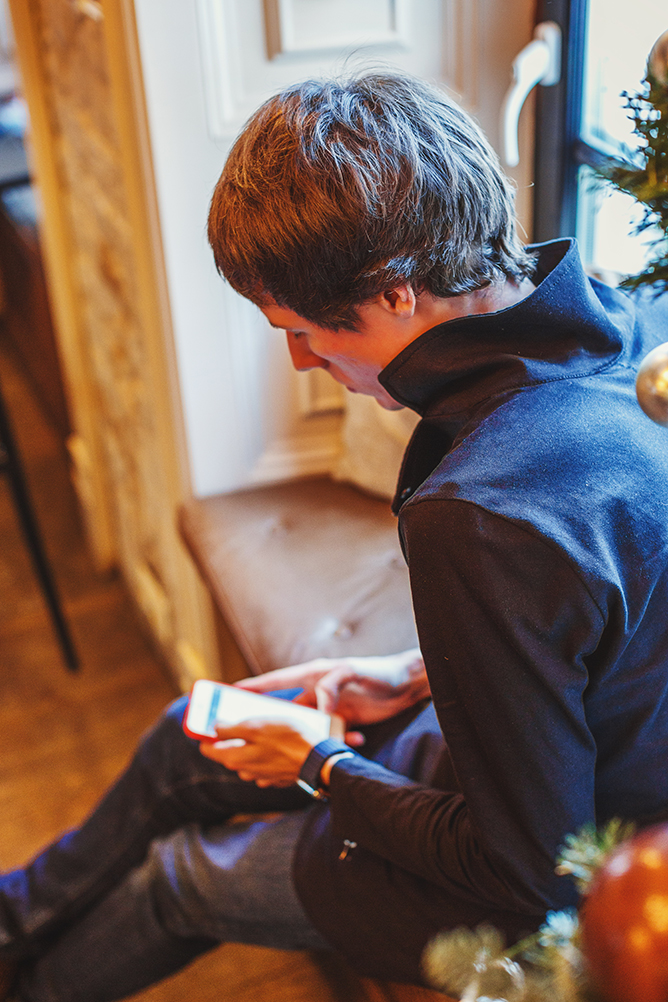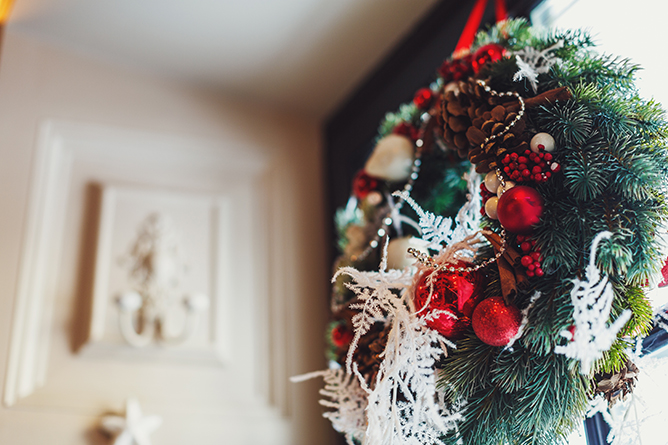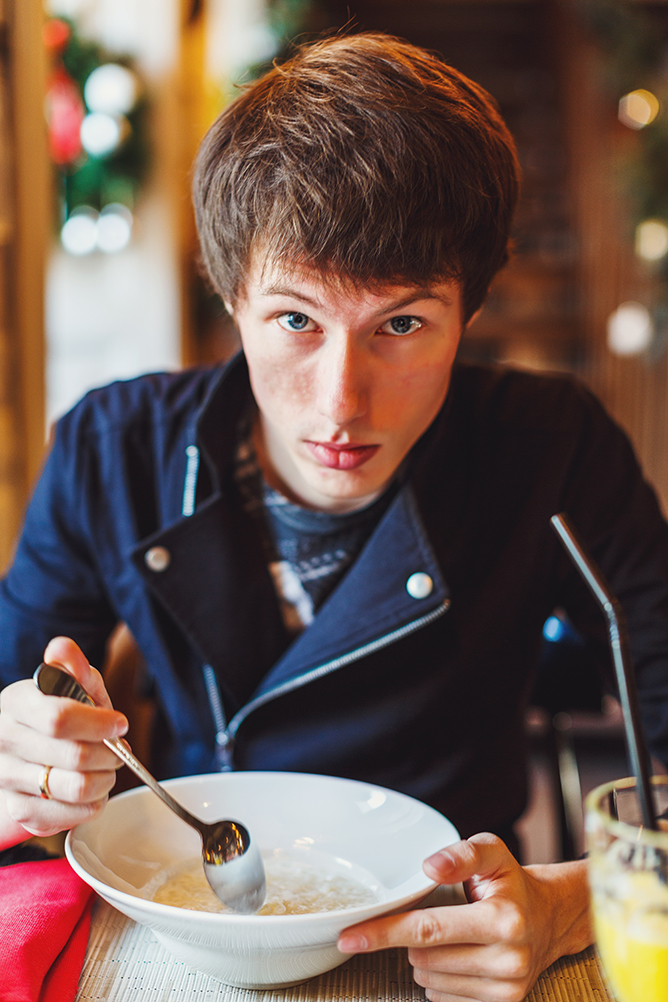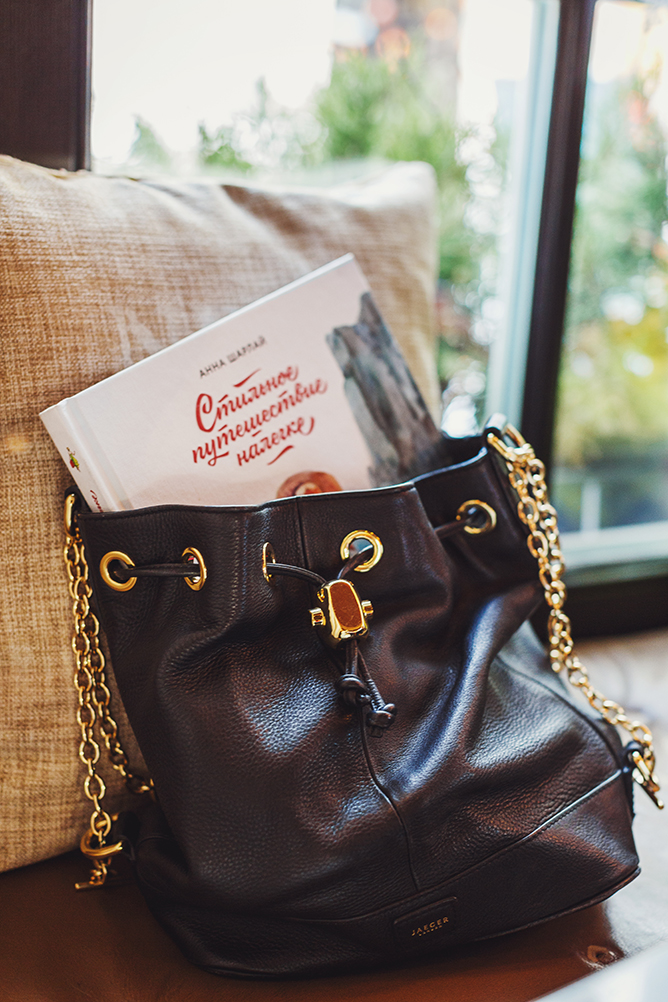 I'm wearing:
Alesha wears:
Cardigan and blouse ASOS

Skirt Blend She

Sneakers Converse

Bag Jaeger London
Jacket ASOS