Riga. Such a cosy, photogenic, welcoming capital. Everything is clear here, everything is close (not only in km's, but in a way of thinking as well). The hugest joy in Riga is just to wonder across the streets until the hunger will bring you to yet another cute cafe. And don't even try to follow the map, God only knows, why are they never telling the truth! I tried several times, but failed all the attempts. So, it's always interesting to just follow your eyes.
I really think locals have a very special attitude to food and restaurants. They always make them look like home, where you are – the most awaited guest just in time for delicious, home style dinner. What I mostly love is that there is always an interesting story behind each place. And they will tell it with pleasure. In 99% cases – in a perfect Russian. 
The most popular restaurants in Riga are, perhaps, Lido and Key to Riga. We visited both and the first one wasn't very inspiring, whereas the second one left a lot of impressions. It's situated just across the Dome, with a perfect view to the main square and serves traditional latvian cuisine with a funny names like "A sea pirate gift" (pink salmon caviar – 35 euros), "Prodigal in a Riga Town Hall" (fish cream-soup – 9.80 euros) or "Grandma's hit" (pork chop with a side dish of mashed potatoes and sauerkraut – 12.80 euros). The atmosphere inside fits the dishes perfectly – wooden tables, iron glass holders, huge candles and a giant iron chandelier. You should definitely try it at least once!
But let's finally move to the places, that do really make you addictive to them:)
Le Dome
Obviously, the most loved restaurant in Riga for me! If there is ony person on Earth, that hasn't yet heard of my big love to the one dessert they serve here? Of course, this evaluated traditional dessert is pictured on the first photo of the post:) It consists of ice cream, fruits, jams and the best part – bread crumbs. If you for some reasons won't try it in Riga – don't pretend to be my friend anymore!
Le Dome, just like most of the restaurants from this post, is situated in the very centre of historical part of the city. In a hotel, called Le Dome also. If I'm not mistaken, it is the only hotel in Riga to have official 5 stars! A tiny minimalistic space looks like wine celery – with a brick walls, that keep black and white photos of fisherman, what a perfect choice for a fish restaurant, that serves fresh fish every day. They don't even have concrete names in amenu, just the ways to cook it and what exactly can be cooked today you should ask the waiter. He will meet you at the doors, help to hang the clothees in a small wardrobe and guide to a table with white tableclothes.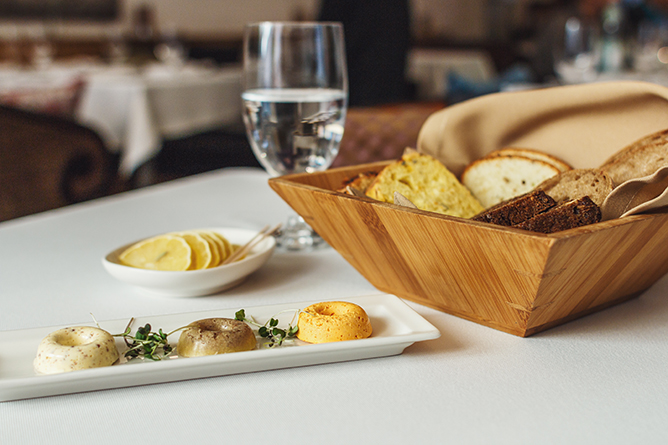 As a compliment you will receive bread basket with assorted butter. The butter may vary, once we even tried hemp one:) The rest of the menu, according to the latest trends, fits into one A4 size paper. Despite a small range, everything looks so attractive, you can hardly choose one or two positions. Aside from that dessert, that is an obvious must, you should definitely eat fish here. Fish soup with aoli sause and crouton will cost you 13.90 euros and a fish with a smoked potato puree, backed veggies and vierge sause – 21.80.
Yes, not the cheapest option, honestly. We used to compare those price with the Moscow restaurants, but obviously today it may even sound a bit overpriced even for us. Though the fresh fish from the Baltic Sea or local lakes or best farm products is definitely worth every penny. And I also have a small lifehack for you% they have business lunches in here. Combined with one dessert for two persons (it's just impossible to eat more!) it will only cost you around 17 euros. That was my choice last time, by the way.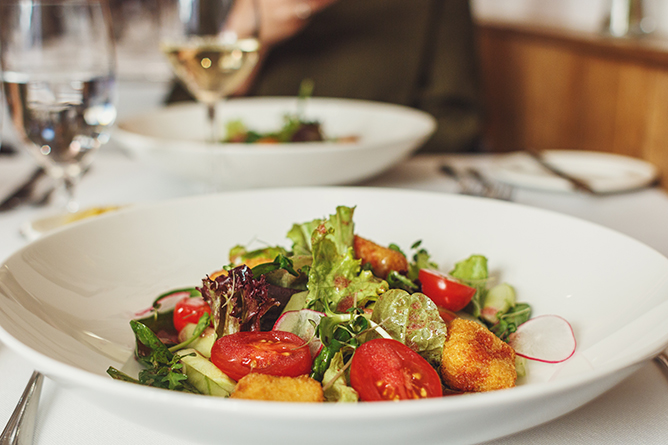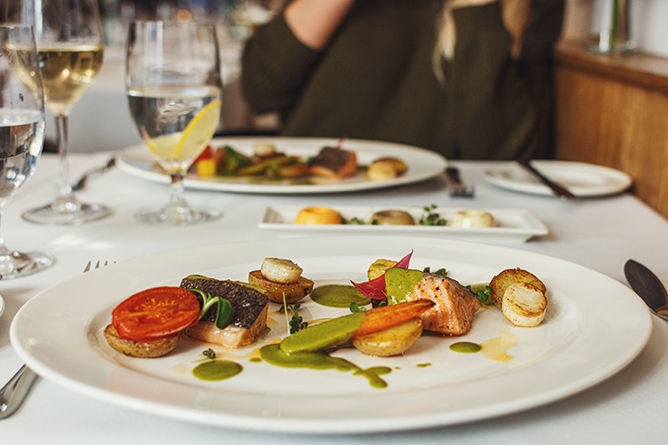 Where: Miesnieku street, 4.
When: from 7.00 up to 23.00 on weekdays and from 8.00 up to 23.00 on weekends.
Plus: valet parking and Wi-Fi.
Parunasim
Owners do proudly call themselves "the most romantic cafe in Old Town". And do you know what? That is true! I felt so lonely all on my own there, that I even wrote a message to Alesha (not sure he understood my feelings while sunbathing under Makdivian sun, though). But the most amazing lentil soup fixed everything!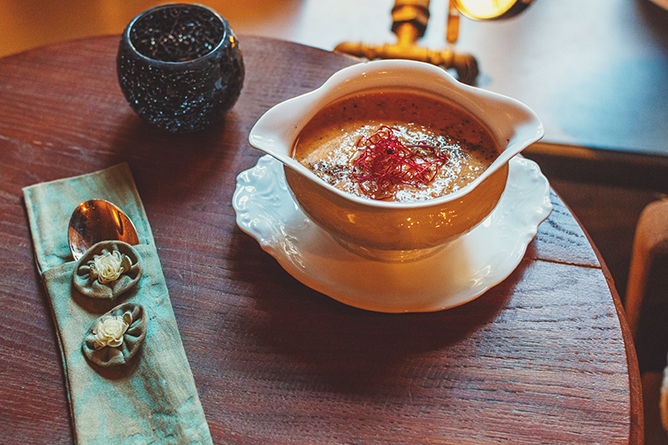 Parunasim is lost in a narrow Riga's streets. In case you decide to visit it, go right to the famous "three brothers" on Maza Pils. Thouse are the houses, built in 1490, 1646 and 1718 years.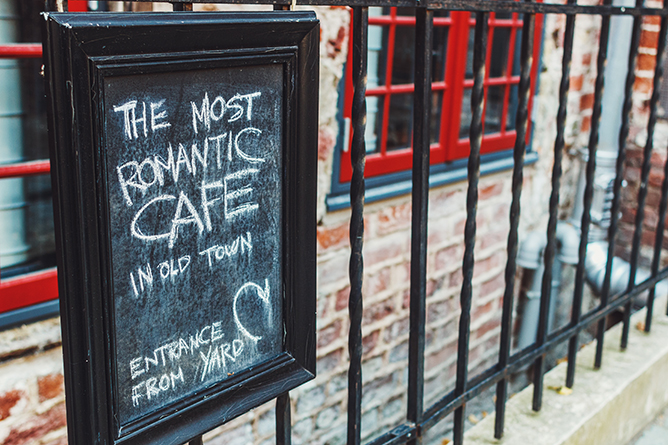 First of all, this cafe would be a great pleasure for sweets, coffee and chat lovers (to give you more opportunitites for a small talk, they do not even have amenu – waitress tell about everything you can try today). A dinner in here won't cost you a fortune. My soup and coffee costed only 7 euros. By the way, this cafe is probably the only one with no Russian speaking workers.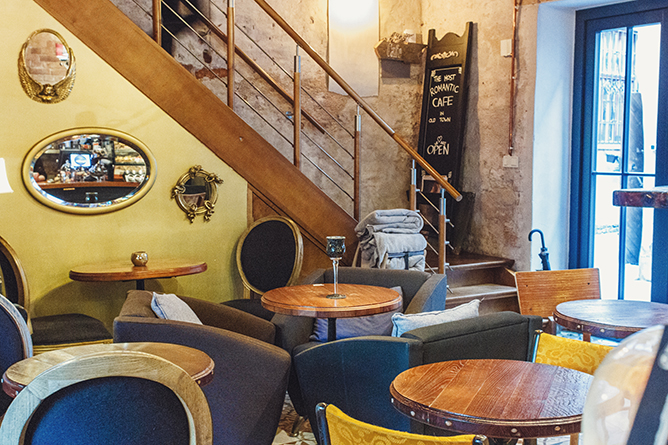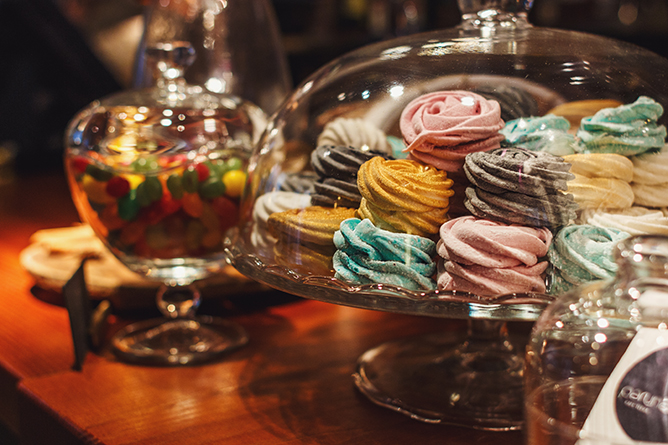 Where: Maza Pils street, 4.
When: from 11.00 up to 23.00.
Plus: Wi-Fi, parking, disabled people access, food to go.
Riviera
Mediterranian cuisine restaurant is a piece of sunny town_by_the_sea just in the middle of Latvian capital. A very elite piece, should I add. Probably, the only place, where you would prefer to appear well dressed, not in a clothes, meant to keep you warm and comfortable during the long walks. I've chosen the last option though. 
By the way, I've firstly visited Riviera, when it was yet located in a faьous Riga's Art Nouveau districs. I can't think of a better combo, that the best scallops ever on a plate and that view outside the windows. Though they only moved to a neighbour street (so, it's still convenient to combine Art Nouveau walk and a lunch here), they definitely lost a lot in an atmosphere. May be, some of you are ready to accept it (thanks to the 450 types of wine they have here), but for me it was a great minus.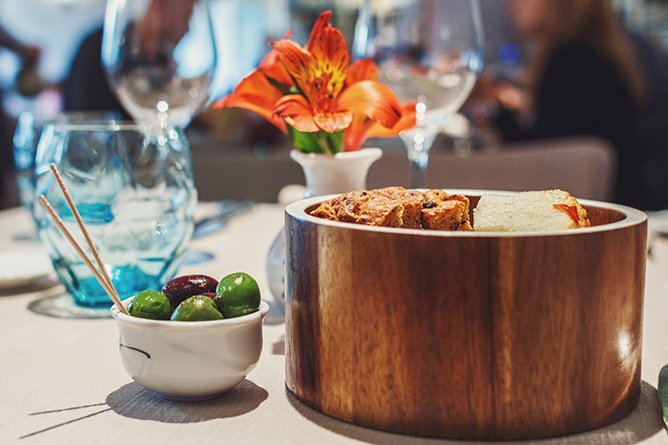 All guests are also offered delicious breads here (for example. with tomatoes or capers), black and green olives and two sauses. After a long walk all I wanted was a soup. I've chosen bisque with grilled tiger prawns, scallop tartare and bearded caviar (7.20). It was so tasty and overwhelming! And an assorted seafood, for example, will cost you 22 euros. Their cuisine reminds me of a french one – tricky, light and fancy. A perfect option for those, who miss a bit of luxury or has nothing to post on Instagram.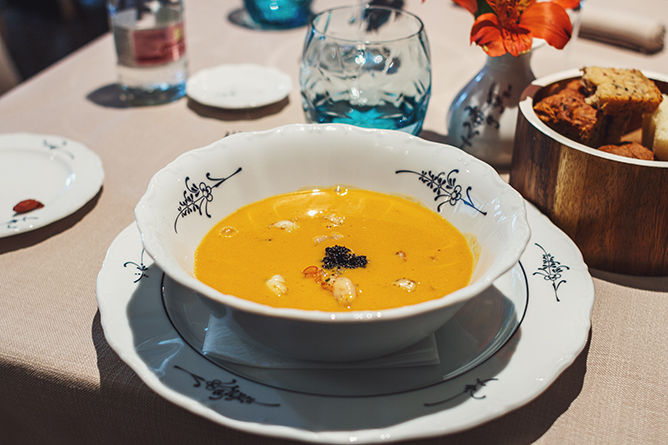 Where: Dzirnavu street, 31 (entrance is from Antonias street).
When: from 11.00 up to 23.00.
Arbooz
Arbooz confectionery is an example of how dreams can come true. It was opened by Karina Krasovitskaya 0 a young mom, that was doing hand-made postcarts, decorating birthday parties and backing cakes for friends from times to times. After all, her hobby turned into a tiny bakery, specialized on macaroons as well as other batched desserts. They cook just like at home here: without any pre-made mixtures. Adn they offer different types of desserts every day. What you're gonna eat today depends on season, products they currently habe and the mood of chiefs:) You can try salty caramel, raspberry and white chocolate, cherry and tonka beans and many other macaroons here. By the way, 7 tastes are gluten free! As well as salted caramel and marshmallow. They can also make diary or eggs free desserts if you only call in advance. 
My advice: come here during a first half of the day. Otherwise there won't be anything left!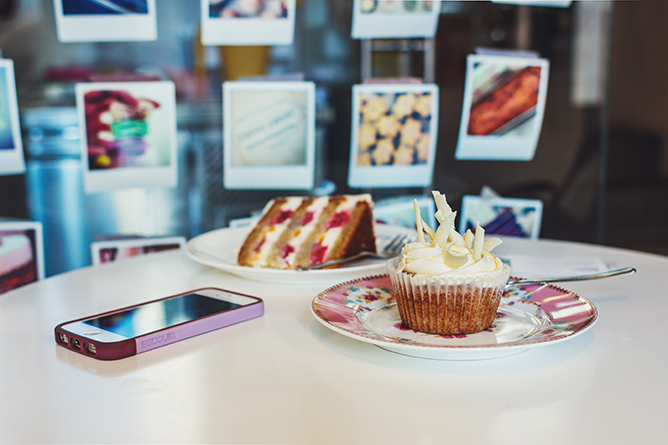 Arbooz is a small and cosy sect:) Chiefs and customers call each other by names, there is alwais life inside this tiny space. Business ladies on a high heels, hippie students or even stylish men – everyone come here, grab a coffee or a sweet to go and leave.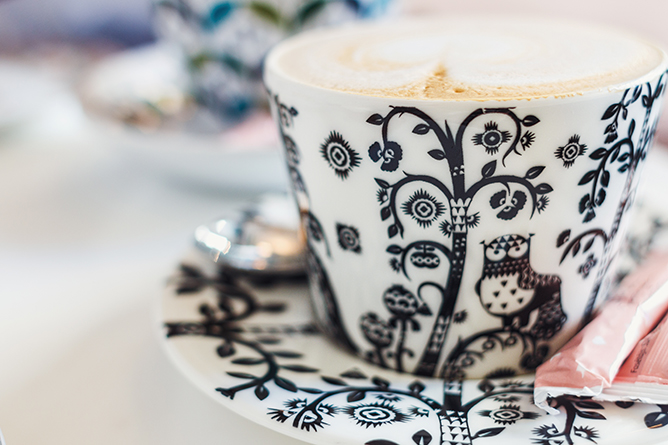 Where: Dzirnavu street, 34А.
When: from 10.00 up to 20.00 on weekdays and from 11.00 up to 18.00 on Saturdays.
Plus: delivery, food to go, they will serve even at 9 in the morning if you will knock loudly.
Kasha Gourmet
Kasha is obviously not the type of the cafe you fall in love with at a very first sight.  An interior here is pretty simple, like at the most chain restaurants. But an originality of cuisine and serving makes this place really outstanding and memorable. Each order is just like a quiz – how will it look like?
As follows from the name, they serve seven types of porridge for breakfast (up to 12.00 on weekdays, up to 14.00 on Saturdays and all day long on Sundays). A la carte menu is not that reach in a special dish, though it contains a lot of other interesting and healthy points, like a salad with a goat cheese and whote truffels (7.50) or buckweat caramels with stuffed mushrooms, parmesan, mushroom paper and cheese sause (8.00).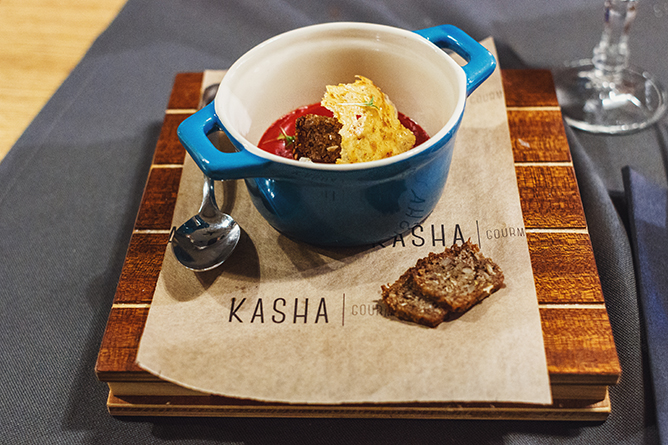 Where: Stabu street, 14.
When: Mondays-Thursdays – from 9.00 upto 22.00, on Fridays – from 9.00 up to 23.00, on Saturdays – from 10.00 up 23.00, on Sundays – from 10.00 up to 20.00.
=====
Hope, you liked my short guide to tasty Riga. Have you been to any of these places or which one would like to visit now? 
=====
By the way. we are about to start a JOURNEY giveaway. In order not to miss this wonderful moment, subscribe to blog updates in a right column, just under the userpick. Who will be the first one to guess the destination, gets a speciall surprise from us!