«Just imagine. Here we are – at Borneo – together with the girls, happy. The sun is shining. We were surching for our AirBnB apartment like for ages. The address was, let's say, 4-12-16. Somehow we figured out, that is house-floor-apartment numbers. Finally an old lady brought us to… 5-18-25, absolutely another numbers! And said: "Here it is! How could you have missed it?". What's on Earth is going on in their heads, I can't understand…" – Elina sits just opposite to me in Have A Nice Day cafe, eating her fruit pizza. She is just from Tailand, where she had spent most of the winter – perfectly tanned and inspired for a new shooting season. So we finaly met to discuss, how to leave office forever and turn your life into a dream. And by the way, they've left Borney in a couple of days, escaping to Samui.
Elina's life looks exactly like a dream right now. Don't believe it? Just have a look at her Instagram @sunnmy: an apartment with fresh flowers, cycle walks across Moscow, winters in warm countries and lots of beautiful brides – her clients. Elina Sazonova is a photographer. "My main theme is love. Weddings, love stories, family shootings and just portraits". – that is how she introduces herself.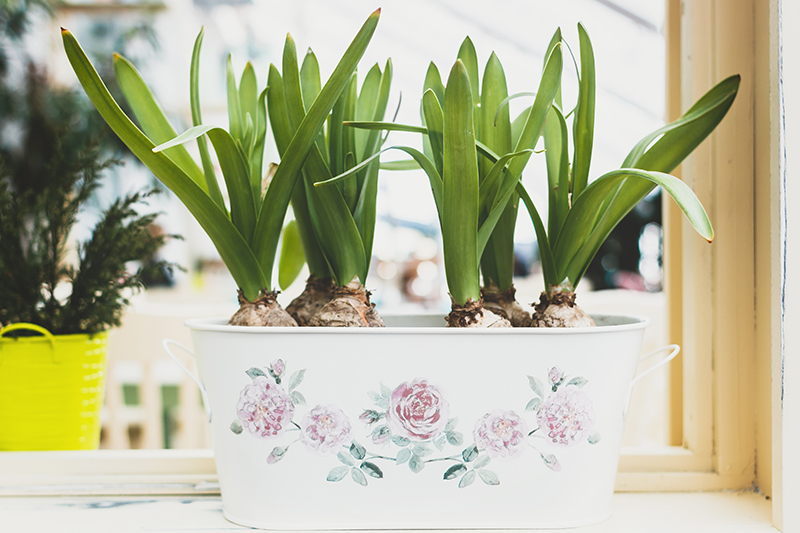 Now Elina is in a middle of her web-site update – right for the season. Among the main updates is her own blog. Previously she had to share links to her LiveJournal, what was really inconvenient. "I wanted to add something personal, so I wrote moreabout myself: what I shoot, how I shoot, with what I shoot". 
Photographer is a person you need to get in contact with, to find common points. We are not here to just press the button. So I did my best to show my philosophy.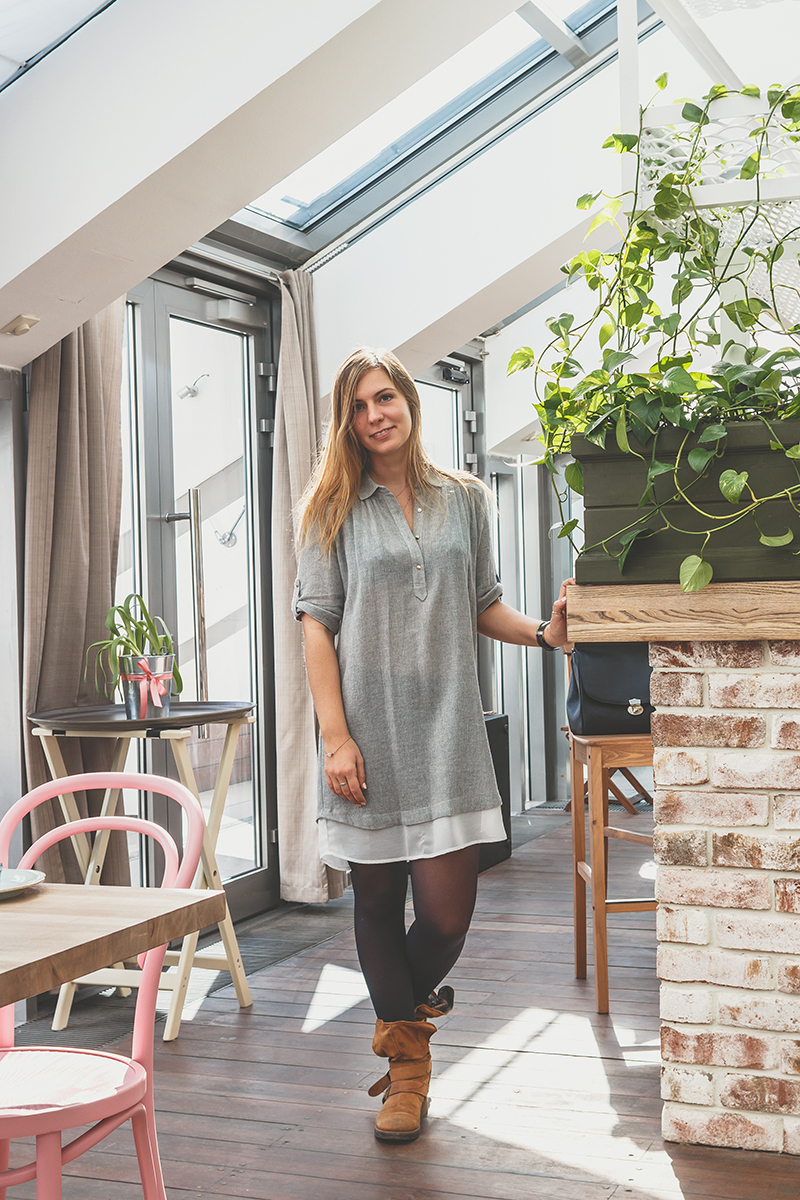 But when we'vejustmet, Elina was yet working in marketing department of Cosmopolitan, the magazine I also worked at at the same time. That was the moment, when we both thought about freelance work as about something fantastic. Of course, I can't not to ask, how she managed to do this, cause there are so many people who tried, but returned to office work at the end. "It was really scary at first", – smiles Elina. I would have never believed it, if wasn't understanding her so well (after all, I'm on of those, who tried, but lost), it is just so hard to believe, that this tiny, possitive girl can really handle and overcome difficulties. – "I quited in December. While there wasn't so much work, I shooted for free, did some art projects for portfolio. And the real project started in summer. A year since I understood, how much those free works helped me lately".
I'm glad I had office in my life. It's a lifetime experience, that helps to understand many processes. There are a lot of former students today, who immediately become freelancers. But they don't have that self-organization, an understanding, of how to work in a team, how to achieve the results. They do not know the basis!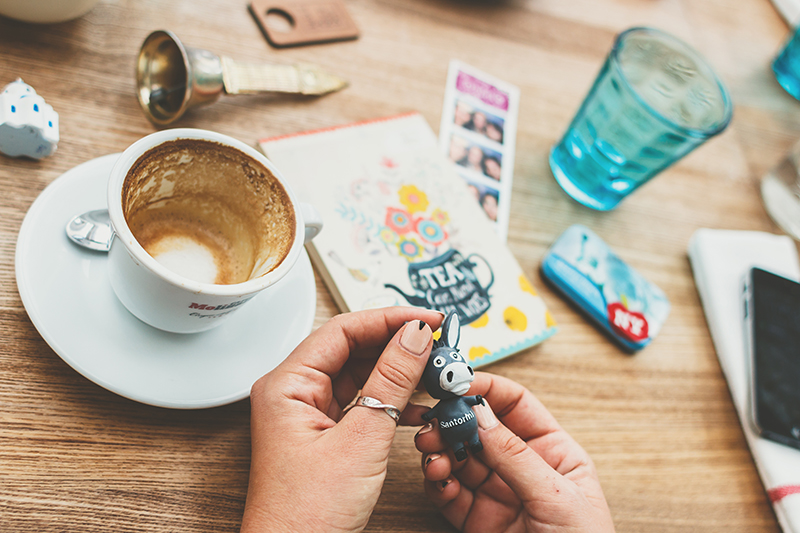 I don't know if we would have ever sitted like that, doing an interview for Wonder Woman, if there were no travels. They play a very special role in Elina's life since she first went to Bali after quiting the job. It was her first time in Asia on her own and first time for so long. That was the place where a person with a business education changed her mind (thanks to Bali, a place of downshifters!). Elina understood, that not a career, nor a line in a resume are worth being unhappy on a job you don't really like. You can be a waiter, a chief, a photographer, but as long as you enjoy it, you will be happy and making the right choices.
Of course, we immediately switch to the travel theme. "I believe in transerfing (*esoteric school, that believes, that people can choose their reality. Yes, I Googled:)). I normally buy tickets when I don't even have money to travel. But as soon as I do so, there are suddenly some good projects to appear. But for my first trip, frankly speaking, I had to take a credit. Because I can't survive without travels. It's my source of inspiration, energy, I won't be myself sitting in Moscow all the time. Ilove our city, but I have to leave it from time to time to get some fresh air".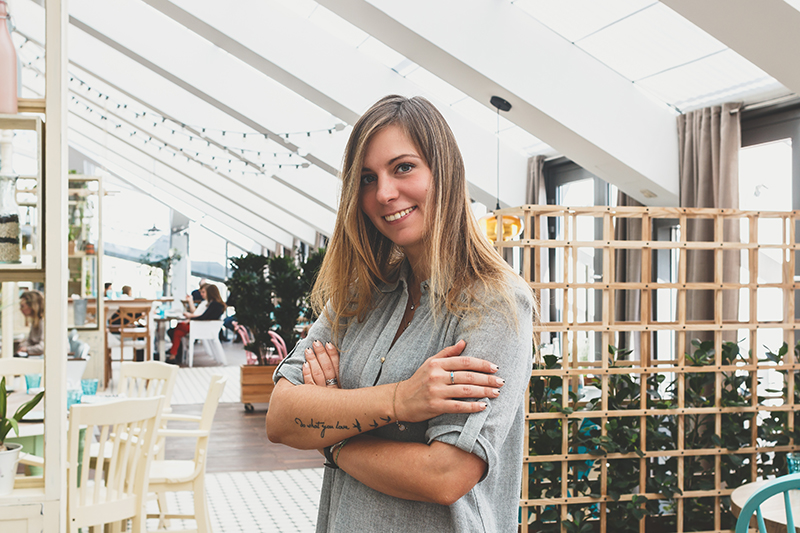 I wonder if there are travel photographers, who inspire her. "Katya Alagich has a very beautiful travel, I was always inspired by her". By the way, they have a very interesting story behind their friendship. 5 or 6 years ago she wanted to shoot Katya, but was only a shy beginner, so she prefered just to follow her in social networks. And Katya was visiting India every year. That is how Elina fall in love with this country. When she first went there 4 years ago, they've met with Katya for the first time!
Yet another favorite photographer is Tamara Gigola: "I'm going to visit her workshop in Georgia in May. Have you ever been there? I decided I need to visit Georgia exactly because of her pictures, so when she announced this workshop, immediately bought the tickets".
Of course, we're now talking about Georgia, Abhasia and other places we want to visit. "I dream about Java island", – says Elina. – "But can't go there without a man, it's not that safe. And there are so many other places where you can only go with a tent, for example. I love traveling alone, but sometimes you just need a company". 
There are so many yet places to visit! And so little time to see them all!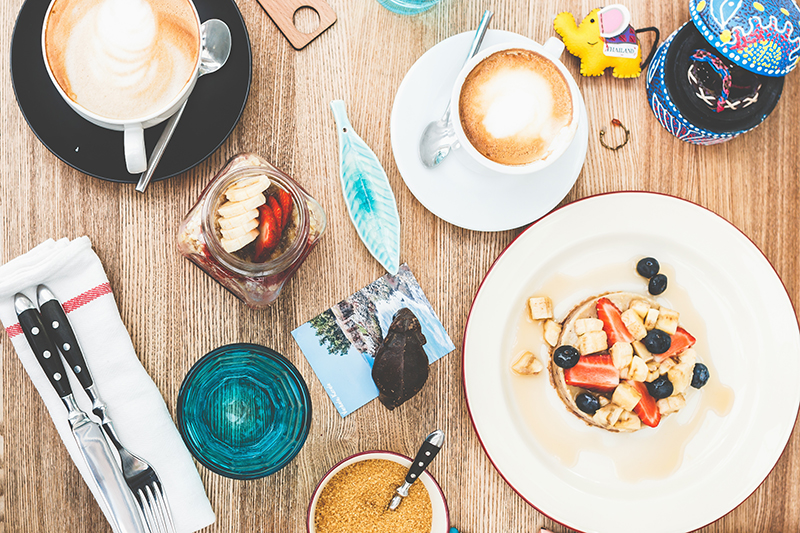 "I hate February, but really love March. I'm a spring kind of person. So I always try to get back by March. I love that first month in the city after being in Asia, when you are still in that rhythm: early wake ups, healthy food, lots of sport". She has two favorite sports – yoga and cycling: "It was so cool in Tailand. We had a giant balcony, where I was meeting the sun, doing yoga for an hour or more every day". 
Yoga is about stamina and overcoming. Sometimes you stand in a pose and brains are like "We can't do that anymore, we're tired", but the body can! And that also works in a real life – when brains can't, you just do it.
"Of course, it's impossible to keep this rhythm in the city. So the cycle really saves me". Elina does not only participates in cycle-walks, but also uses her wheely-friend every day to go to business meetings and shootings. Her daily norm is about 20-30 kms and once she even did 80 kms per day. "I truly believe, that Moscow can become a cycle capital. And I want to help it. So you are all welcome to join our cycle-walk on the 29th of May". If you want to feel this spirit, visit @letsbikeit in Instagram. Also updated by Elina, by the way!