At first, when we were discussing a test-drive of the new Ford Escape for our blog I wasn't expecting too much from this car. The previous generation was super boring and looked quite ugly for my test. And I was planning to photo shoot it during the night when no one could see me driving this car. But when I first saw it, everything changed! Look, it is a car you shouldn't be embarrassed about! This is a very solid car with nice modern appearance, promising interior, stuffed with heaps of high-tech stuff like all other Ford cars. Let's dive in and see, was the first impression right or wrong.
I strongly believe that exterior of the car is the most important thing. A lot of my friends say that it's wrong because you don't usually see your car from the outside for a long time (especially when you drive). But they keep on changing cars because their friends, colleagues or strangers at the street don't like their car. Because we love with our eyes and we have nothing to do with it. And you know that if your partner/friend/kid doesn't enjoy the look of your car, you are likely to sell it ASAP. That's why I was being so sceptical about this test-drive at the beginning – the look of previous generation's Ford Escape was not appealing. But the refreshed 2017 version looks way better! Grille looks modern in this hexagonal shape and headlights doesn't look like they were designed by a child anymore. At the back, the liftgate appears wider and the taillamps have the more stylish look.
Interior is definitely up-to-date. Nothing too cosmic like it was with some older models of Focus, but nothing old-fashioned as well. To sum it up, it looks average. This kinda car suits most of the people, with their requirements, professions and hobbies. It's almost impossible to say to your friend something like "I have a cupholder that is sooooo special!" Nah, you don't have. You have a very elaborate interior with everything that is needed for a comfortable drive.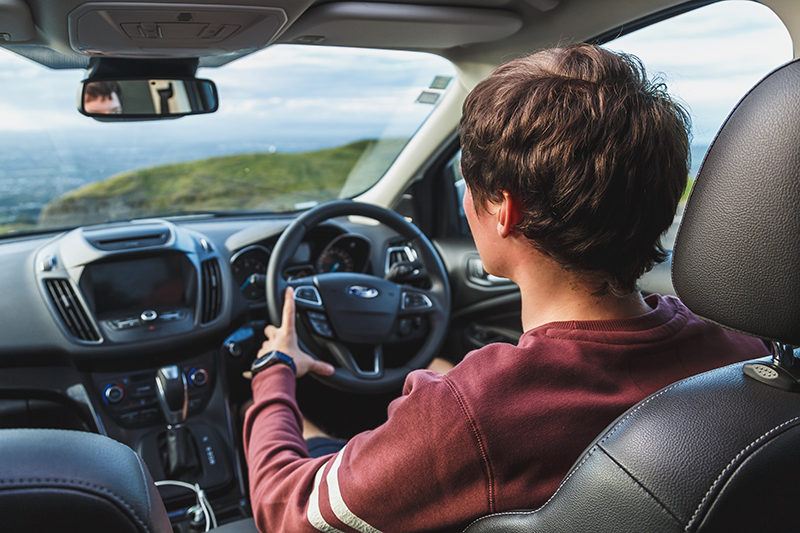 Seats are very comfortable. I have quite long legs and it's always difficult for me to find the position of the seat so comfortable that I can drive really long distances without stopping. Escape is just perfect for me. Legs, back, neck – everything is fine even after 3-4 hours of driving. The Titanium version of Ford Escape comes with powered driver's seat and both front seats have heating. And this is the feature I want to note especially – I missed heated seats a lot since we moved to New Zealand (in Russia all cars have heated seats because it's freaking cold there in winter).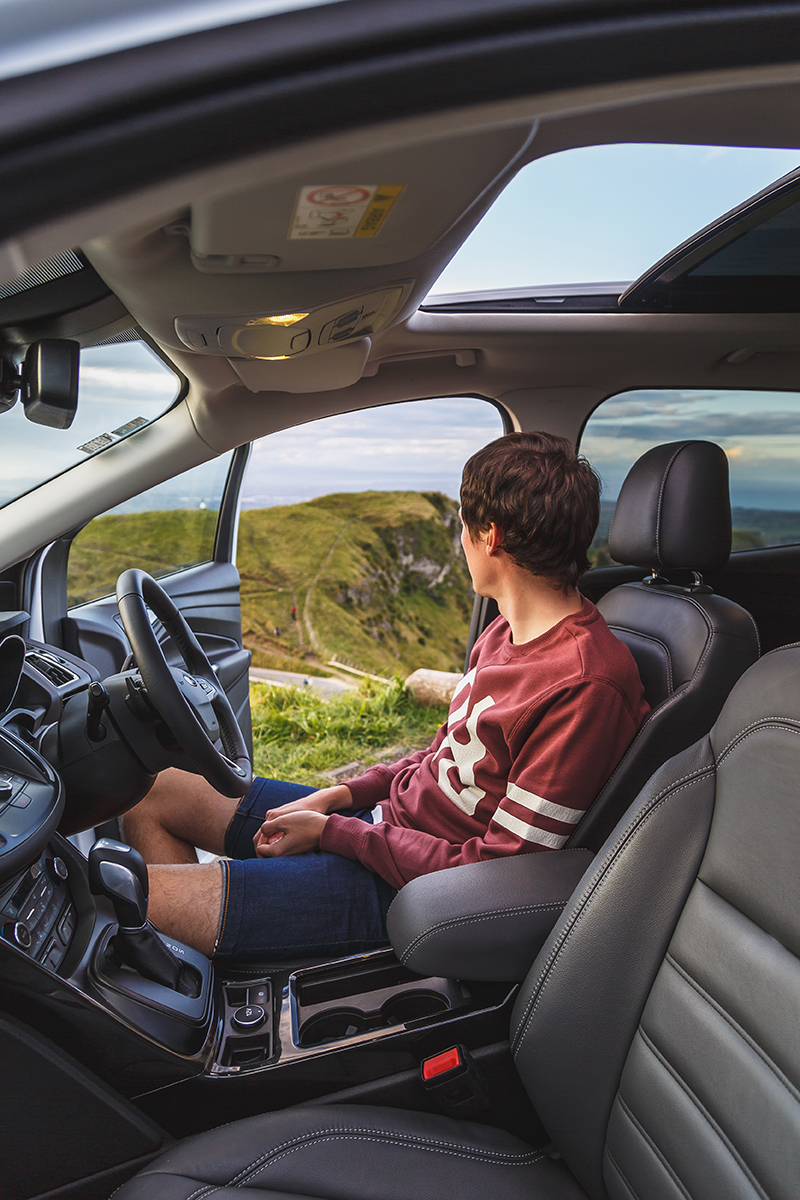 Rear legroom is above average for compact SUVs, two adults can sit there with comfort. What we really enjoyed is having flip-up trays with cup holders. It is a great feature for families travelling with kids, but we used rear seats as our "picnic area". Because you know how messy everything gets when you eat at the front seat. So it was a cool option to have almost a proper table there. Unfortunately, these trays only come with Titanium models and it's not possible to order them as an option for lower models. It's a shame because the new Volkswagen Tiguan has flip-up trays as a default option.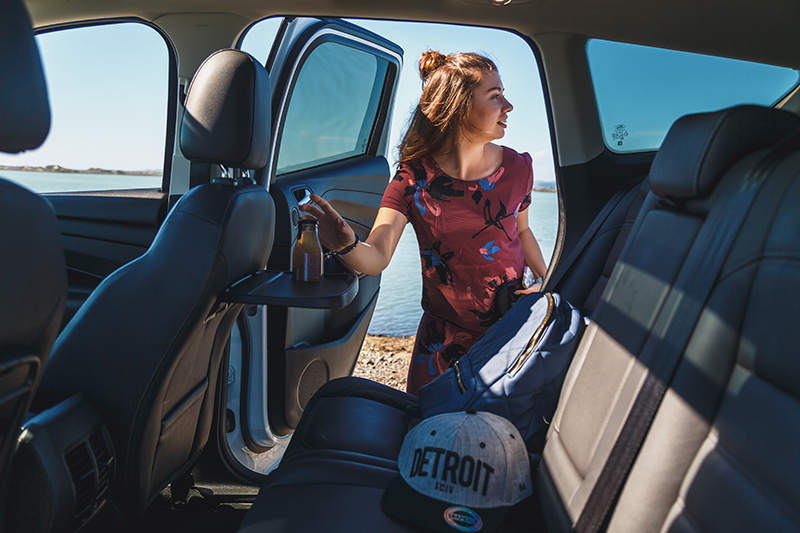 The official booklet states that boot space has 406 litres with the rear seats up. In real life, it is enough for weekend travels to other cities with one or two big luggage bags. And it is definitely enough for shopping at the supermarket. Another useful feature I absolutely loved is an automatic tailgate, a must-have option when you carry a lot of bags in your arms. Some cars struggle with this function and you just keep standing at the back of your car trying to find the right spot under the bumper to open the boot. Engineers at Ford made this fast and easy to operate.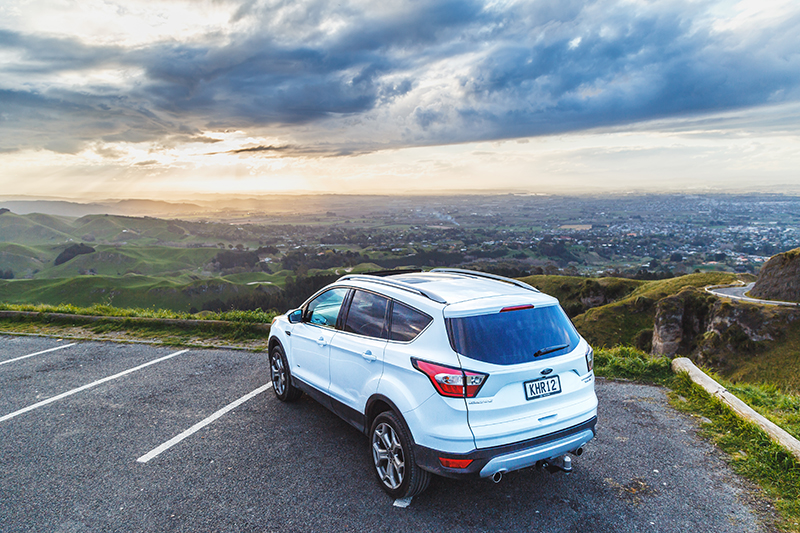 One of my favourite features of all cars is sunroof. It gives more air and light to the car's interior and obviously, it's a must-have for amazing Instagram photos. Escape offers full-length sunroof that opens to halfway. I found it a little more noisy than in some other cars I tested when sunroof is opened on the motorway. But it can be a subjective thing. Great sound from 9 Sony speakers masks this noise easily (available as an option).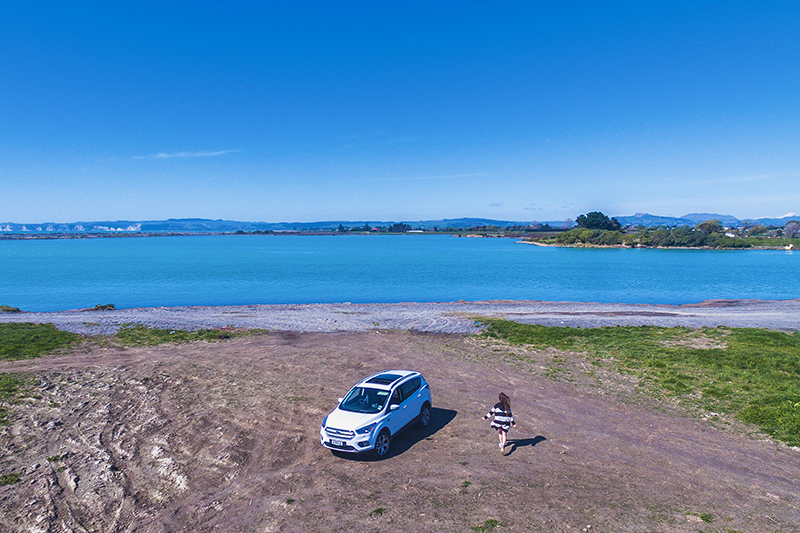 Ford Escape comes with the crisp 8-inch touchscreen display. On-board computer and multimedia system is very informative and really easy to use. You can put there an information you find useful: fuel usage, speed, cruise control, navigation and many others. Navi is quite good, but the speed limit is only shown on the main screen which is really annoying. Another annoying thing is that there is no pause button for multimedia (or I am too dumb to find it). It's possible to turn the whole system off with a huge volume button, but if you want to pause an audio track, you have to use the touchscreen for that. It is not an option when you are driving and need to be focused on a road. But overall, multimedia system is great, it has everything you need, a lot of customisation options, good sound and quality of the screen.
I can't say too many good things about driving excitement. As mentioned earlier, Ford Escape is very comfortable to drive, you sit high and can see the road very clearly, the ride is very good, bumps are soaked up greatly. But for me, this car is quite boring to drive. It is not a bad thing if you drive with kids and want to make your travels smooth and nice. But if you want to have fun, overtake easy and feel the power of engine – this is not that kind of a car. Once again, everything is smooth and calm here, and the 6-speed auto gearbox is no exception. A cool thing for the Titanium version of Escape – you get AWD as the standard option. Of course, you don't expect to be able to drive hardcore off-road, but still, it makes it possible not to think about road quality and gives an opportunity to explore some more places. AWD is fully controlled by car computer and driver can't switch modes. And I feel like it's not something you should worry about.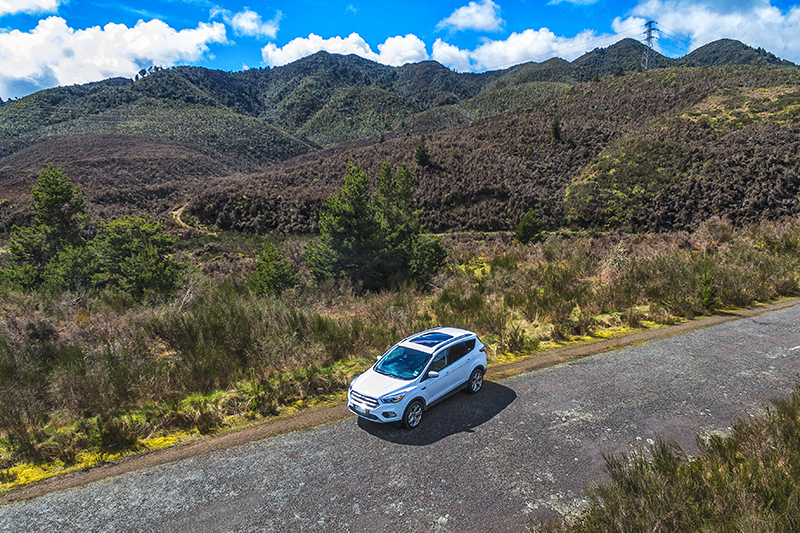 Our version of Escape was equipped with the 2.0-litre Duratorq diesel turbo. It has auto stop-start functionality. Fuel economy is really great. With this car, I wasn't thinking about gas at all. I'm not sure if the official rating of 5.4l/100km is right, but I don't think the actual usage is more than 7.5l/100km. I don't know if it's just for a diesel version or petrol engine is that great as well.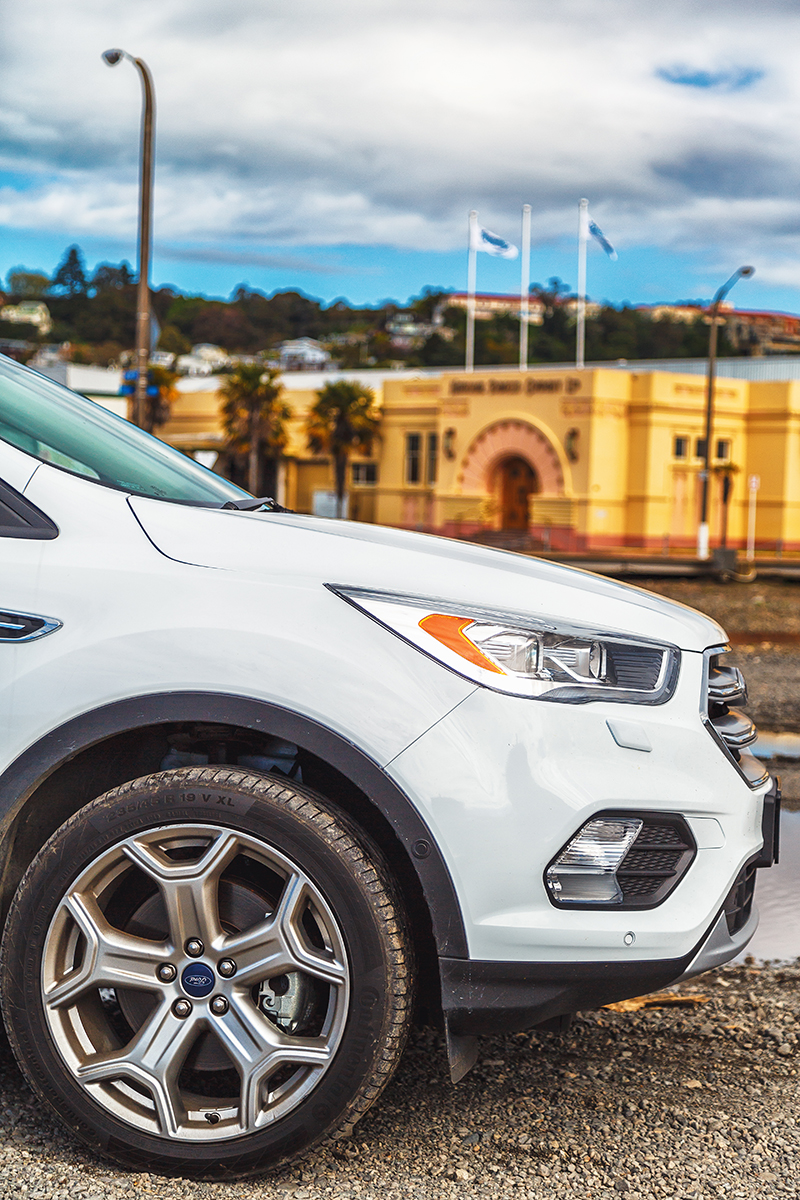 To round it up, this is a great car for its price (starting from $37,990, tested version – $54,990). Of course, the segment of compact SUVs overpopulated. There are a lot of options like VW Tiguan, Toyota RAV4, Kia Sportage, Mazda CX-5 and others. I believe that all these cars can easily find their customers, but maybe I'm not one of them. I was driving Tiguan, Sportage and Escape and I don't feel like I want to drive one of these cars for the rest of my life.