It's only your fault, guys. If my outfits are as much interesting for you as other posts, here we go with another one. In some new clothes, what's more! I was surprised by how quick all my dreams came true – as only I decided, that I need some new blouses to fit the chief editor status, I immediatelly found the perfect ones in Uniqlo during bloggers' press day. But this time I failed with the decision to think a little, cause while I was thinking, someone else bought all the perfect light grey blouses were out of stock. But anyway now I'm the lucky owner of the purple one.
Talking about happiness. How do you feel this fall? I've been surprisingly in a good mood during this first month. Today the weather tried to ruin everything but tasty pastry for lunch fixed my mood. There are so many cool shootings and travelings ahead – no time to be sad. Honestly, I now feel like all that pre-traveling preparations inspire me even more than the journey itself. But let me keep a little secret by now.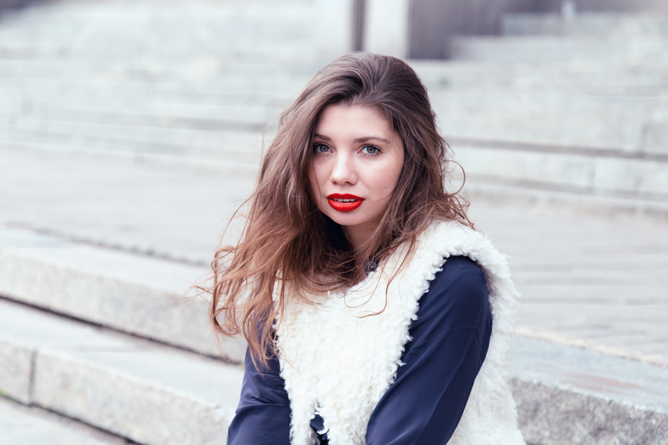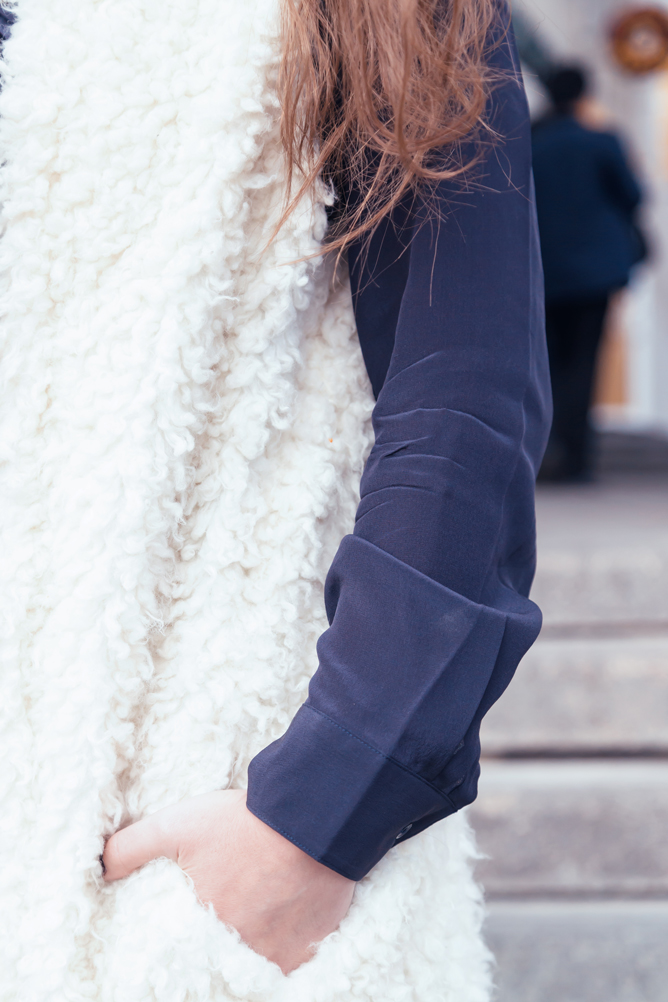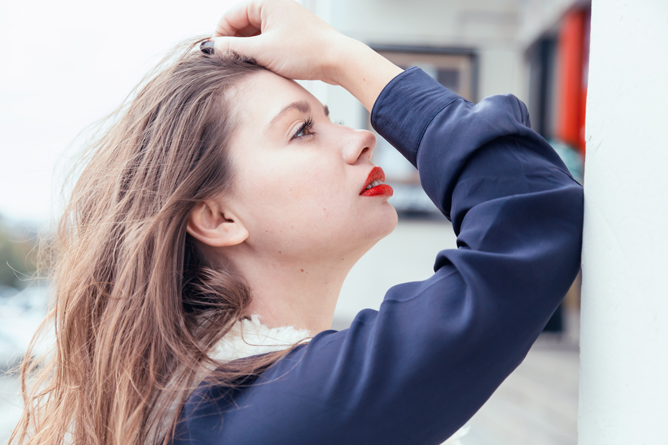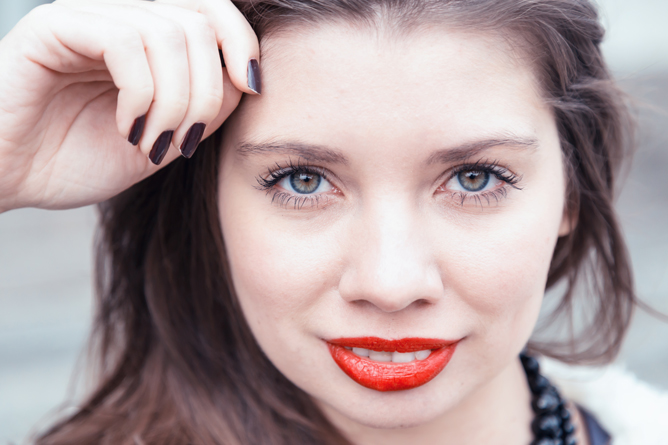 By the way, it's been 3 months now as I've been answering questions about my lenses. I'm wearing 1-Day Acuvue TruEye and I couldn't be happier! They are absolutely invisible and my eyes don't feel so tired after the day in front of the computer.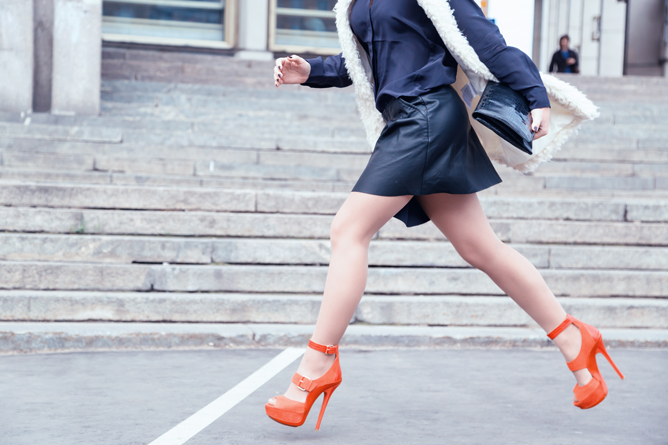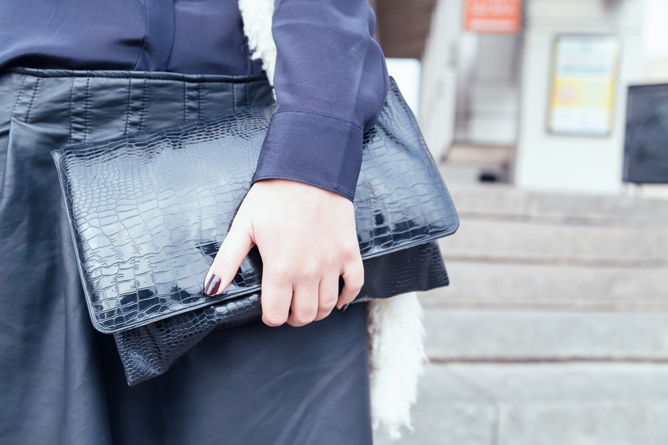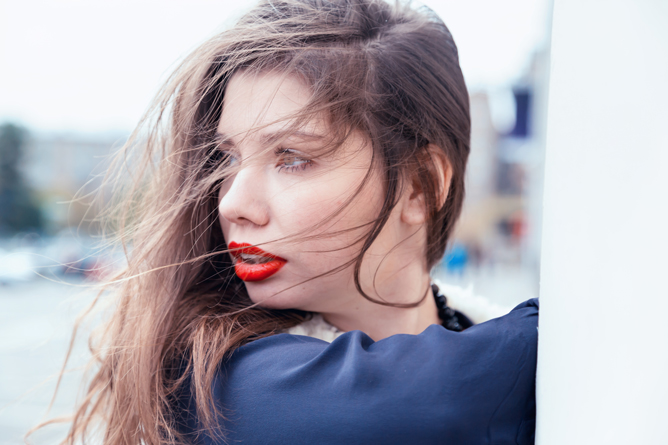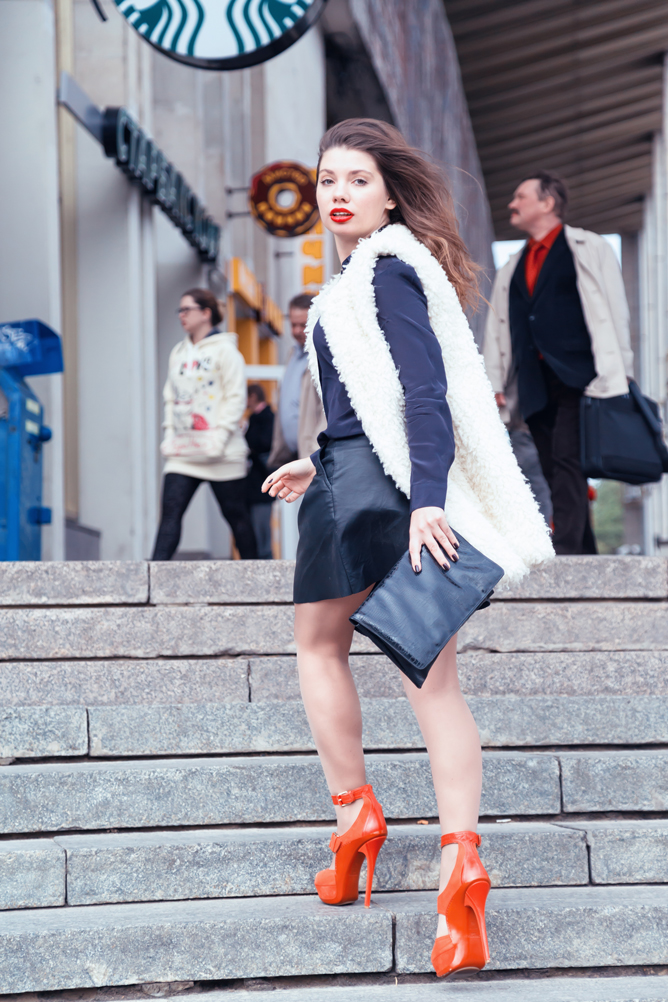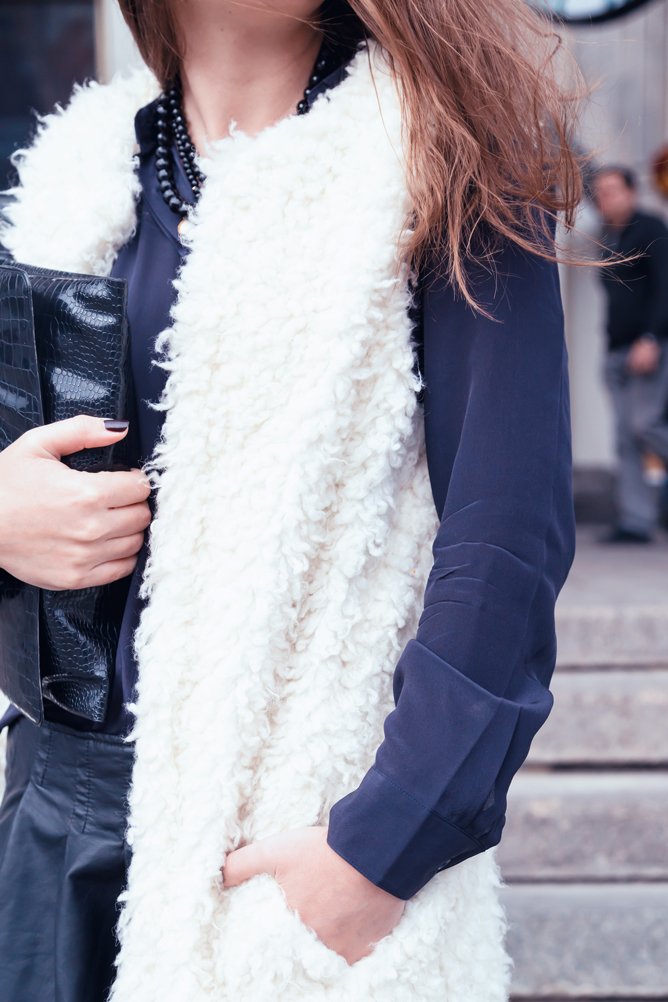 I'm wearing:
Blouse Uniqlo
Skirt Motivi
Vest Ann Christine
Clutch vintage
Necklace Piggy Stones
Shoes Jimmy Choo
And now some photos of me choosing my new clothes in Uniqlo:)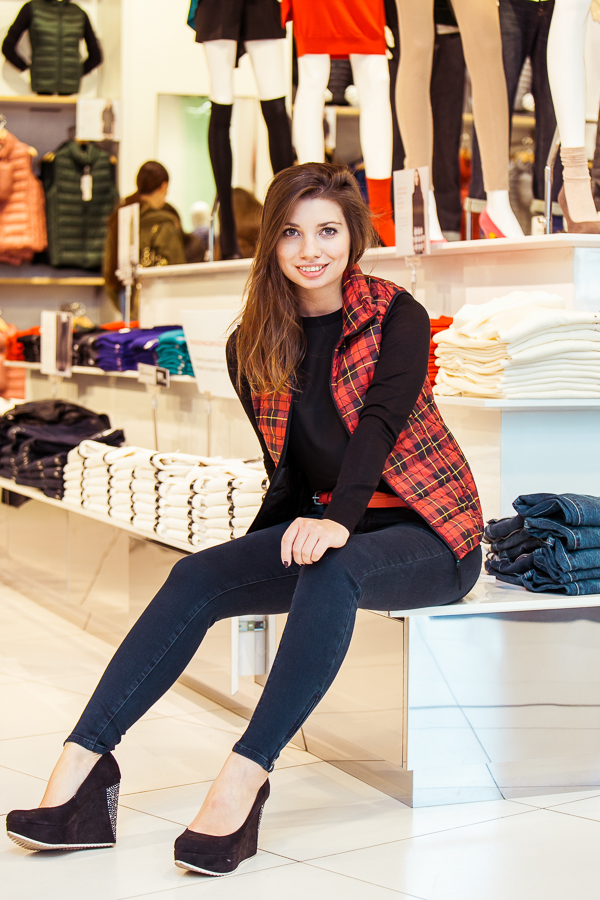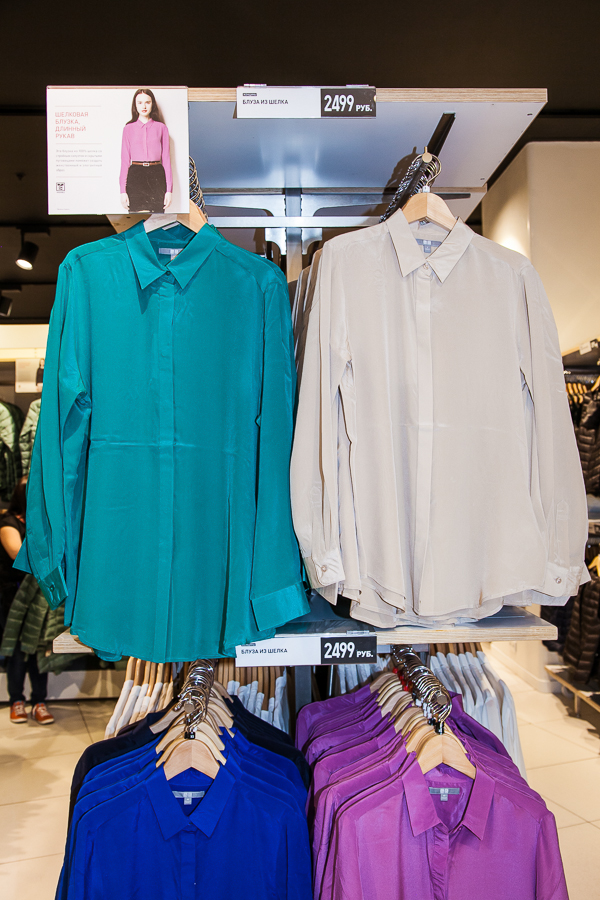 That is it -my perfect grey