Huh, my dear girls, I complitely have no time to write something intellectual here. Well, there is always time, to be honest, but not always enough strength in me:) I promise to do my best, cause even I myself feel a little sad, when there is nothing more than personal style photos here. You know what, I have this blog for three years now, but still think of my outfit posts like of smth to fullfill emptiness when I don't have a possibility or an inspiration to make "a good" post. Interesting, what do you think of such kind of content?
To continue the nostalgie month, I'm now going to show you some photos from Velikij Novgorod. It was my second trip to this wonderful, old city. And it was already perfectly described as a part of our Live your Life, Love your City project by Marina, who was the purpose of our trip, actually. I highly recommend to read her posts! She is incredibly interesting in story telling when it's about her beloved city and its meaning in our history.
And for us it was the last place to visit during our fantastic trip filled with events, people and emotions. We've spend a lot time on a roads and often had less than a day for shooting and rest, so we decided to slow down in Velikij Novgorod and ordered our favorite Park Inn with its perfect summer terrace, park (where photos were taken), spa and delicious breakfasts (what is really important for me!). That were perfect two days in perfect city with wonderful Marina, whom we accidently met when only entered city and decided to have lunch in a random cafe.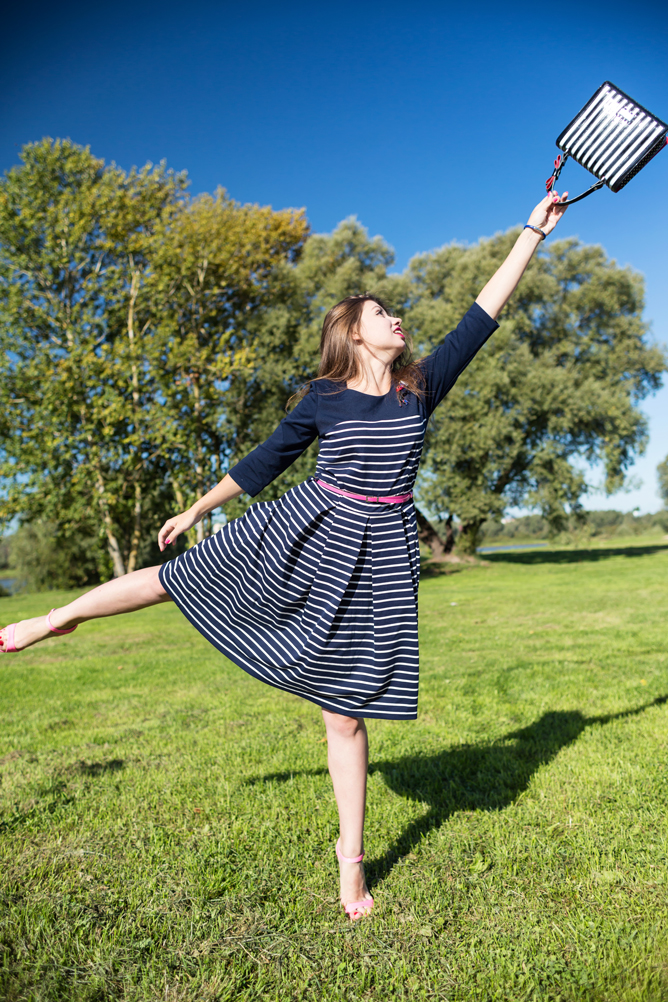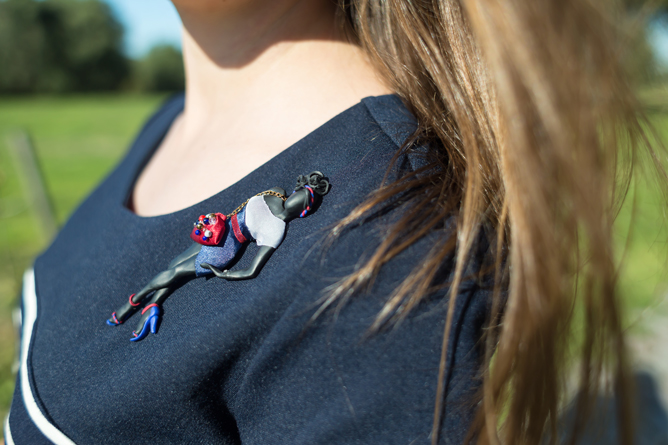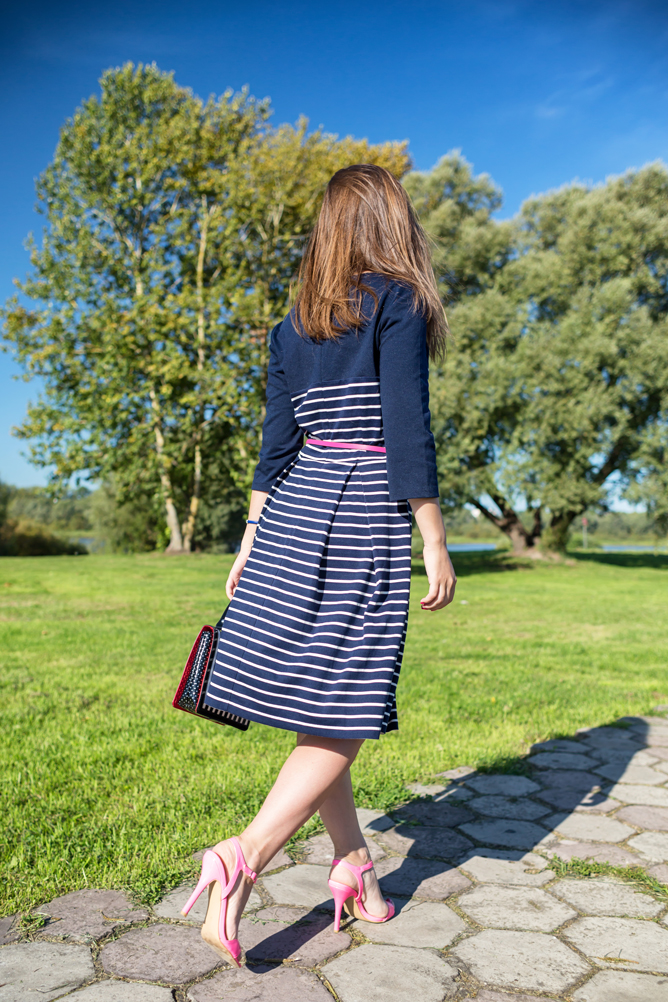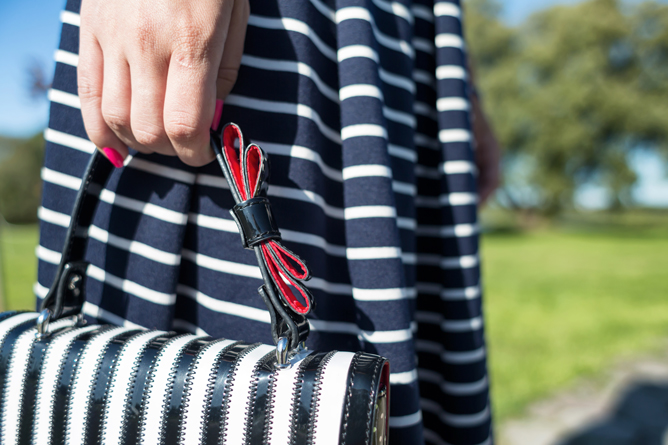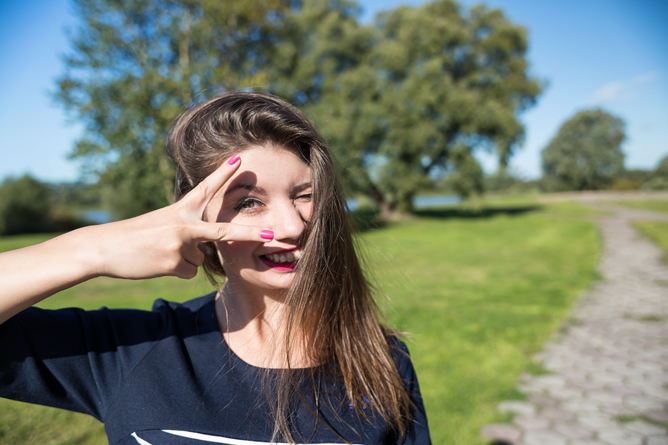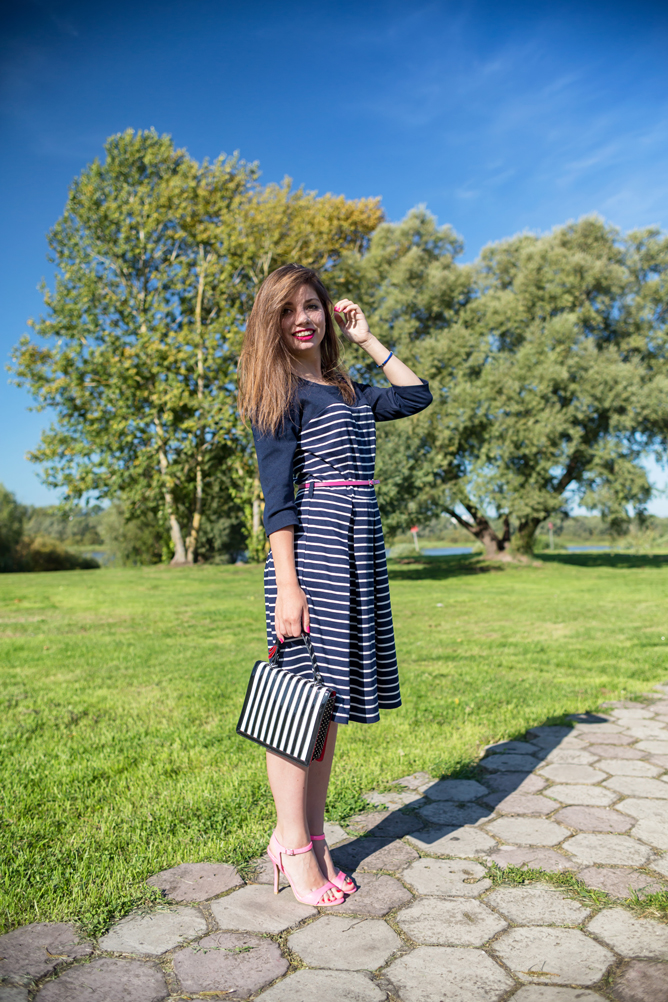 I'm wearing:
Dress Sela
Shoes OVS
Brooch Лилия Тарасова
Bracelet Imagine Italia
Bag TUA Braccialini