Girls, I now need to tell you smth really exciting! 🙂 We are having one extraordinary trip at the end of the month. Extraordinary it is because of two reasons. First – because we yet have to learn a lot for it, you already know what I'm talking about!). And secondly because we are going to cover the process in blog. It's not how it usually goes with bloggers, right?
So where are we going after all?
To the snowboard camp Quiksilver NewStar Camp in Sochi! Oh God, I can't even believe in it now! You know how much I liked winter holidays I was in this January. And I couldn't even imagine I will manage to travel to mountains once again this season, to see all this beauty and to even ride a little (how jealous I was to all those people in Switzerland, while was learning to skii).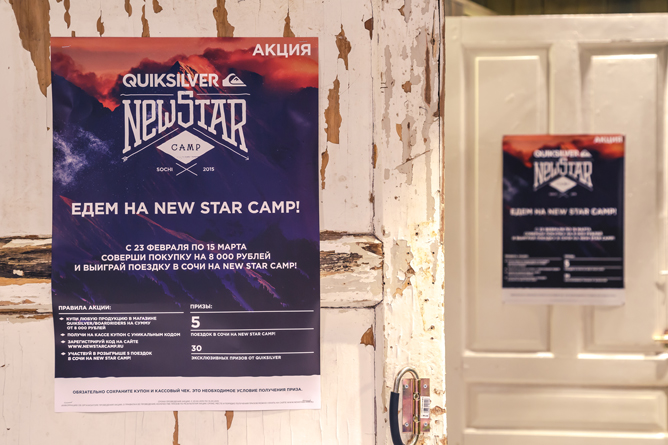 I must admit not me nor Alesha can ride yet:) But we are learning! And I really love it! Though I still ride more on my butt:) But before starting our lessons we had to buy everything necessary. So we went to Boardriders in a new shopping mall "AviaPark".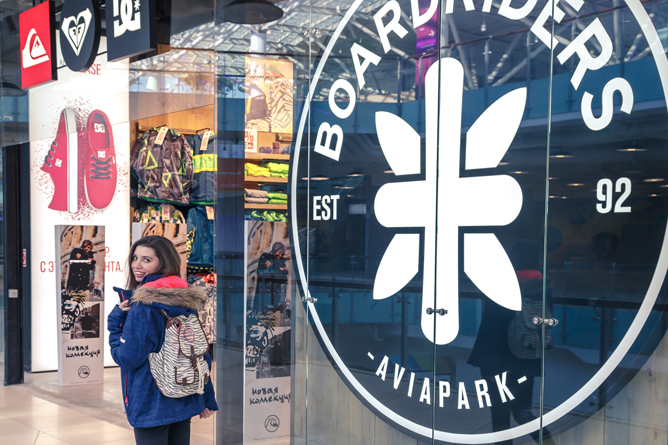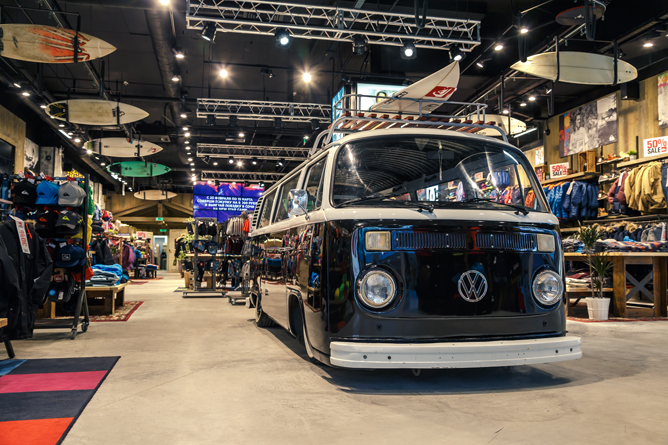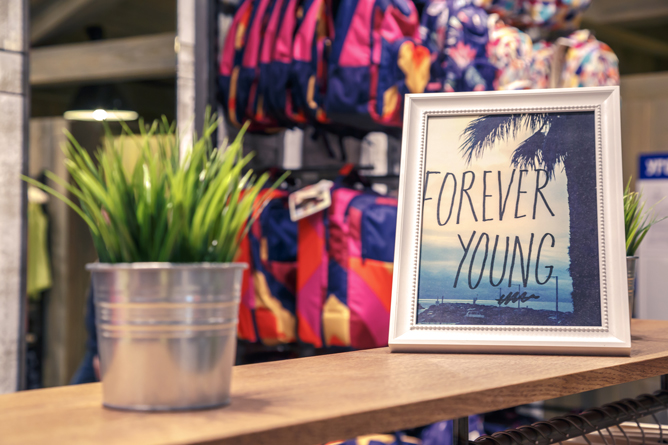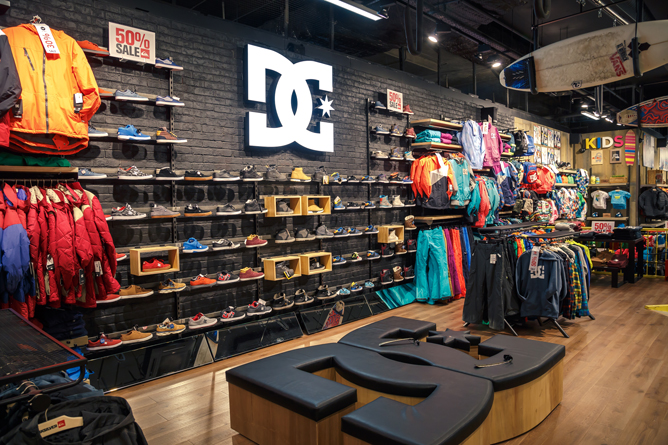 Snowboarding clothes and all that world is a totally new experience! You feel yourself like a part of something very special. And I'll try to share that world and the knowledge I now have with you.
So if you decide to start snowboarding, be ready to spend a lot. For example, you will have to pay 850 rubles for an hour in Snej.com or up to 160 rubles for one lift in Sorochany. Talking nothing about brand new clothes. Seriously, you will even have to buy special socks:)
What do snowboarding clothes look like?
First of all, you will need special underwear to keep yourself warm. Don't think it's not that vital. Honestly, underwear is almost the most important part of your clothes. It really helps, cause I managed to have morning run in Yaroslavl only wearing this underwear and leggins with hoody. And it felt fine! Boardriders experts explained that underwear should be really tight. Alesha could hardly bend knees in his firstly:) Though mine XS size still feels a little loose… This part will cost you 2 350 – 4 590 rubles.
You will also need fleece hoody when it's cold. I bought this one for me, though still never used it.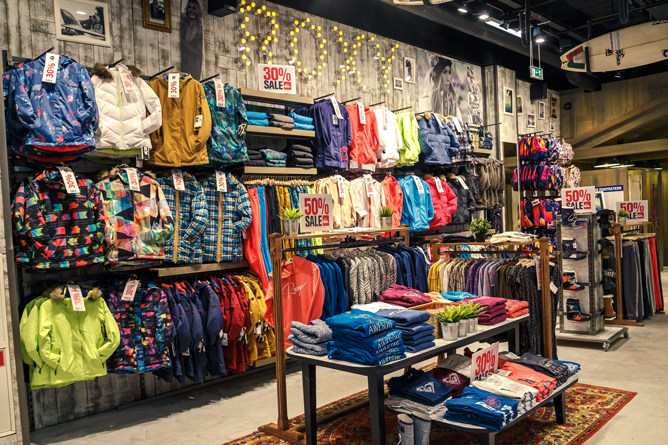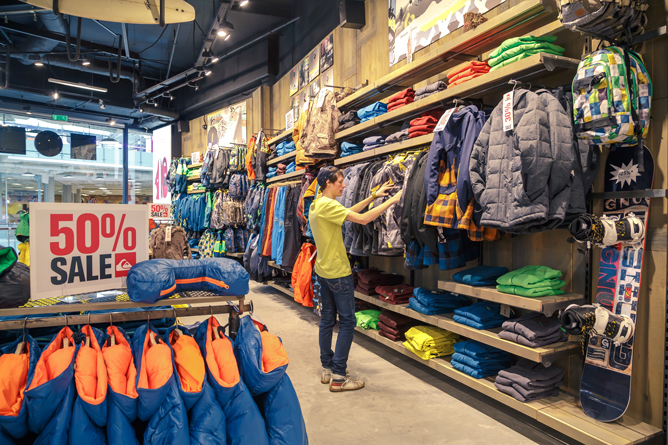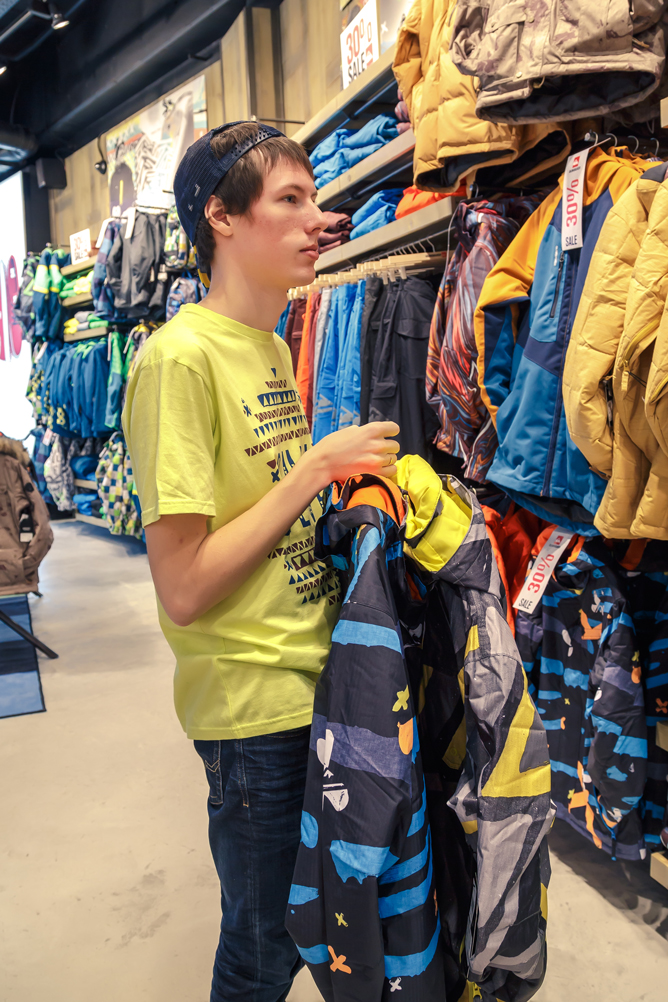 And finally the most important and beautiful part – trousers and jacket. First one will cost you around 7 750 – 17 870 rubles and jacket is between 8 650 and 25 990 rubles. Though ROXY and other brands usually make them as sets no one in snowboarding actually wears sets. You'd better choose trousers that fit one color of a jacket or a contrast one. Though who cares about color when you only think about all the functionality.
special sleeve pocket. Really wonderful idea!
key holder in a pocket. YOur keys won't get lost in mountains! How cool is that?
special "skirt" to not let the snow leak inside
finger hall to hold sleeves
some male models also have special sections to ventilate the armpits:)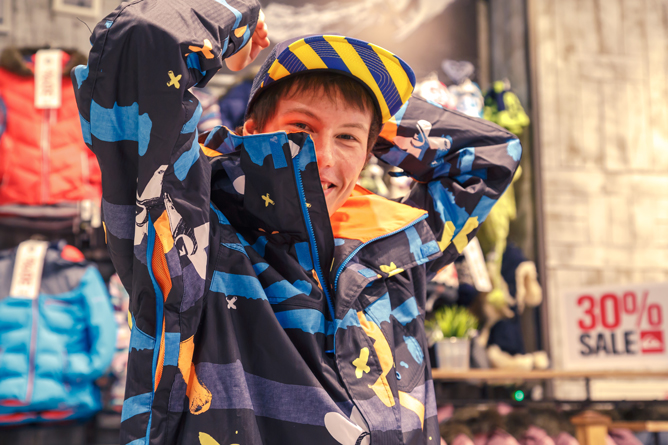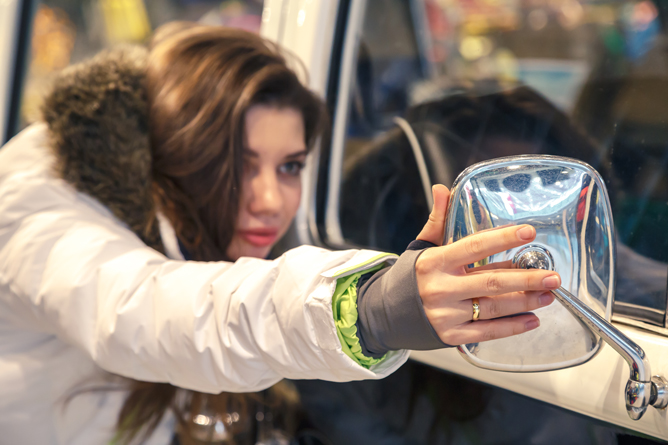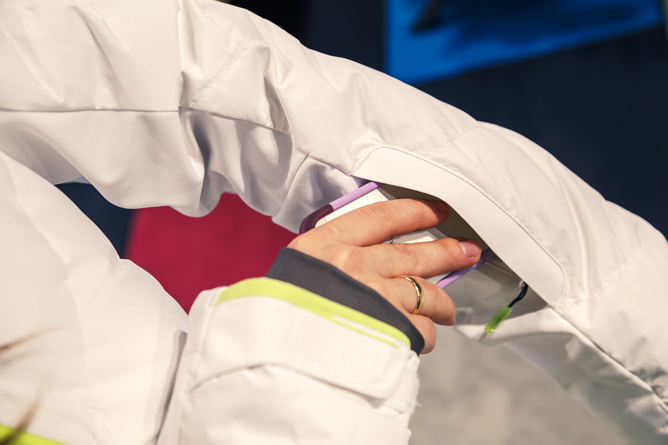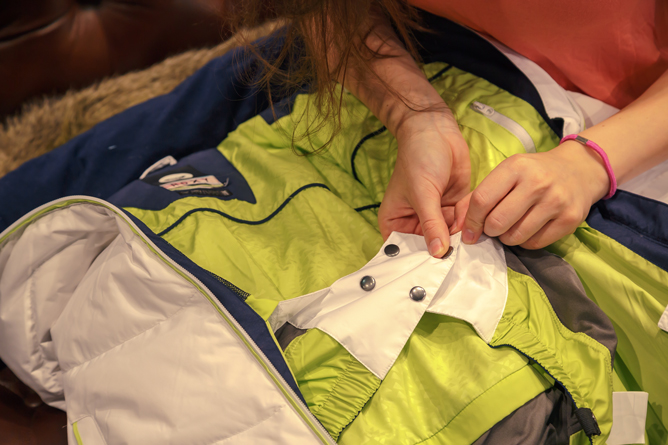 So, how do you find it? And that is not everything yet! The vest itself is really cool. It weights almost nothing, but very warm at the same time. Thanks to the special membrane it is made of. It makes your body feel warm and dry, but never lets snow or anything wet inside.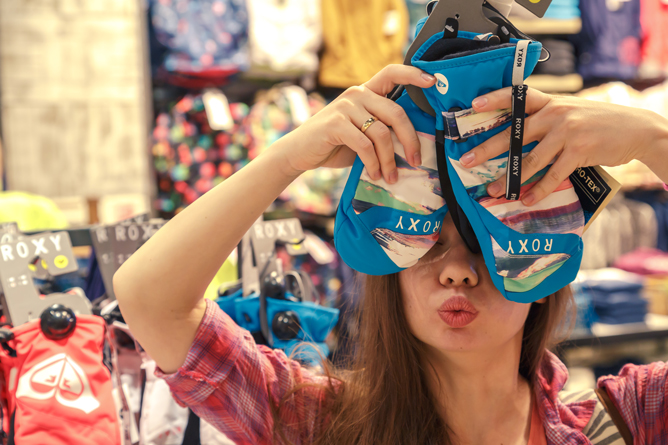 Everything you need above that are special socks, gloves, balaklava and hat. And it's really important to by those made for snowboarding. For example, socks have special holding parts to help your muscles.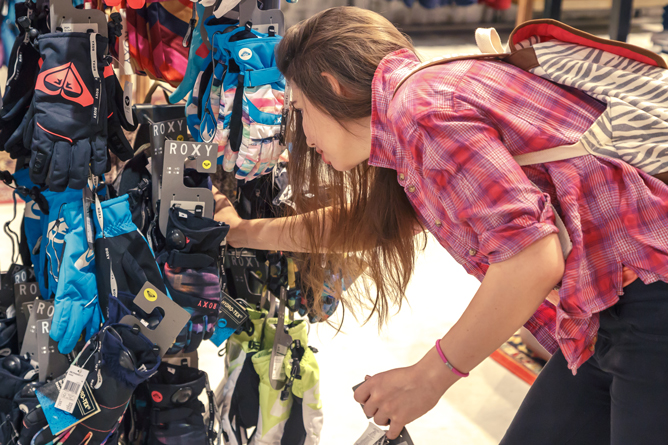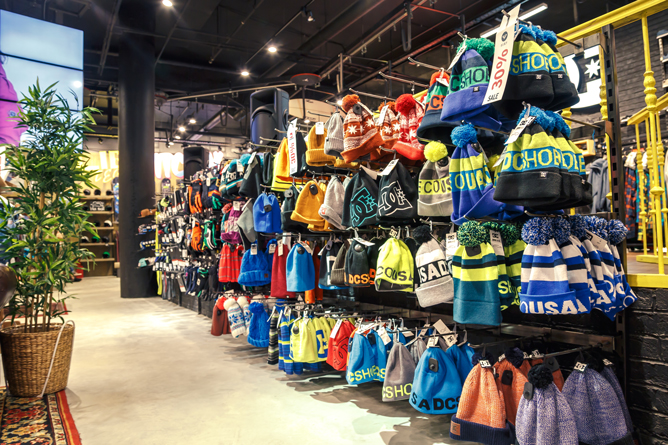 And the most difficult part was to choose boots. Well, there was nothing diffuclt with Alesha's. We were told to choose only those with BOA systems, that helps to tighten boots. And mine… they simply didn't have woman boots at all! End of the season:) So we went to another Boardriders and got one really nice violet pair there. By the way, they now have 20% discounts, so catch your chance!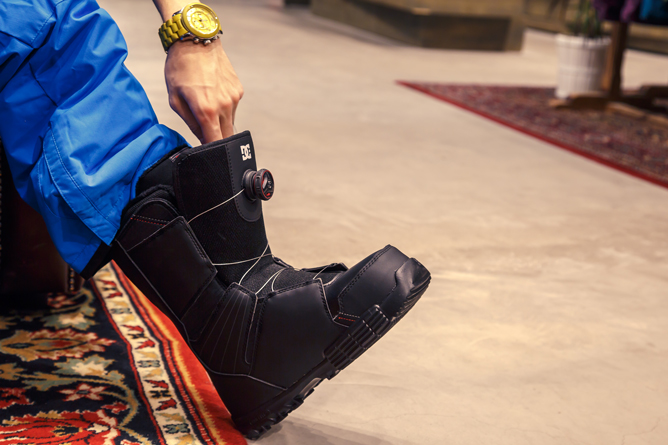 How to choose a snow board is something I'm really not ready to talk yet. It's a new world I still have to discover. All I know now is that the easiest way is simply to substract 20 cm's from your height.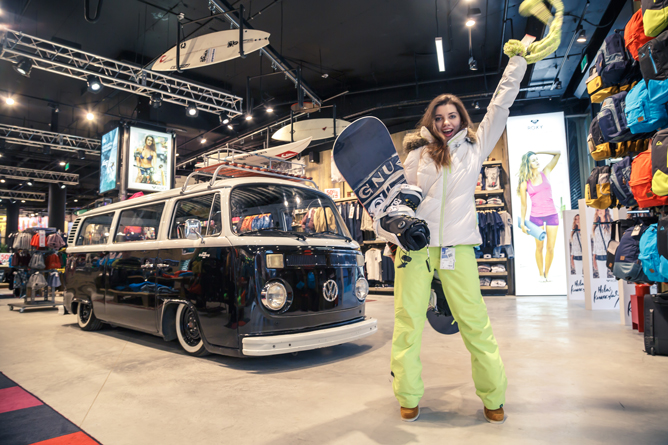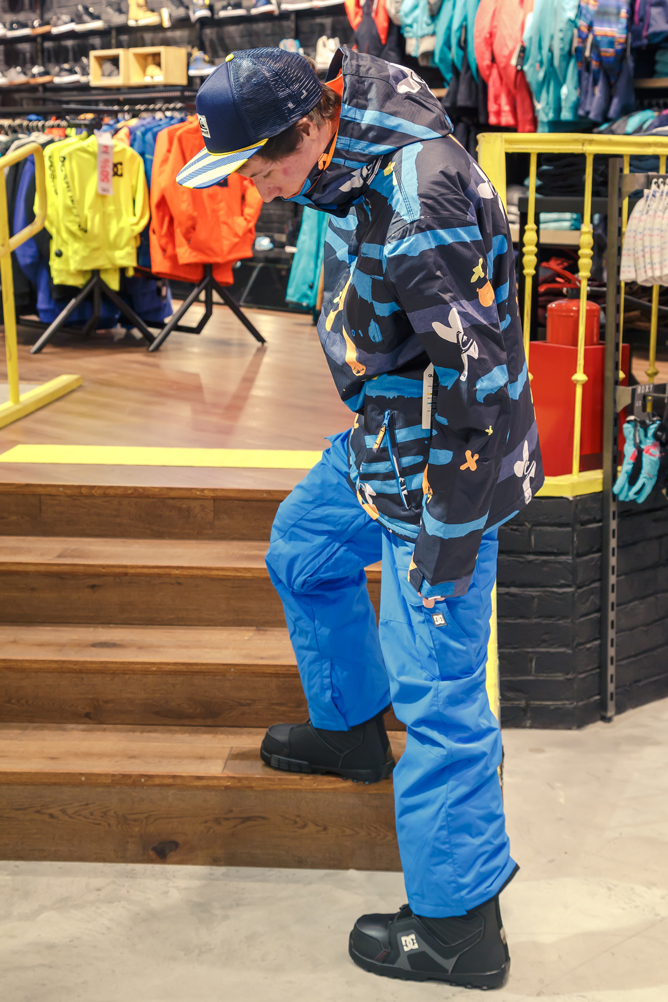 That is everything you need to know for now. But we didn't even knew that when went for shopping. Don't be affraid – guys there are really helpfull.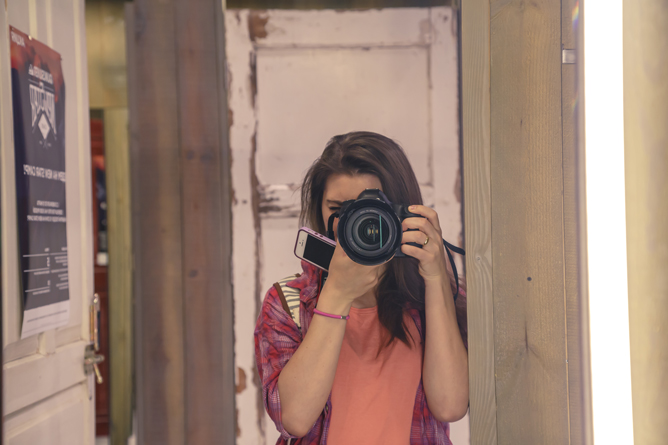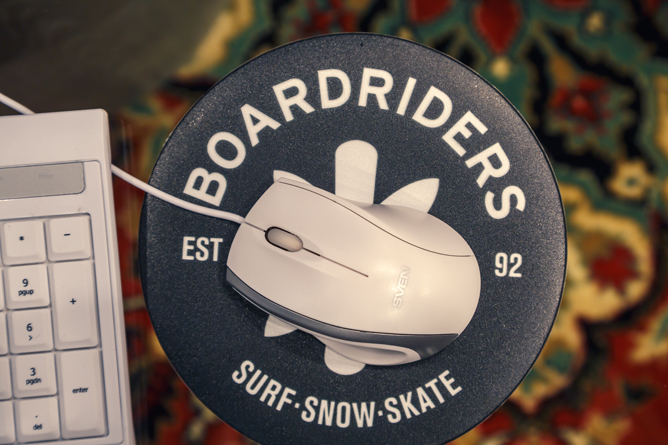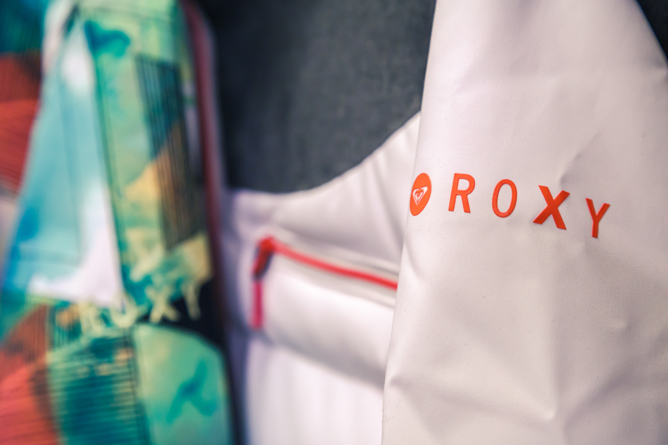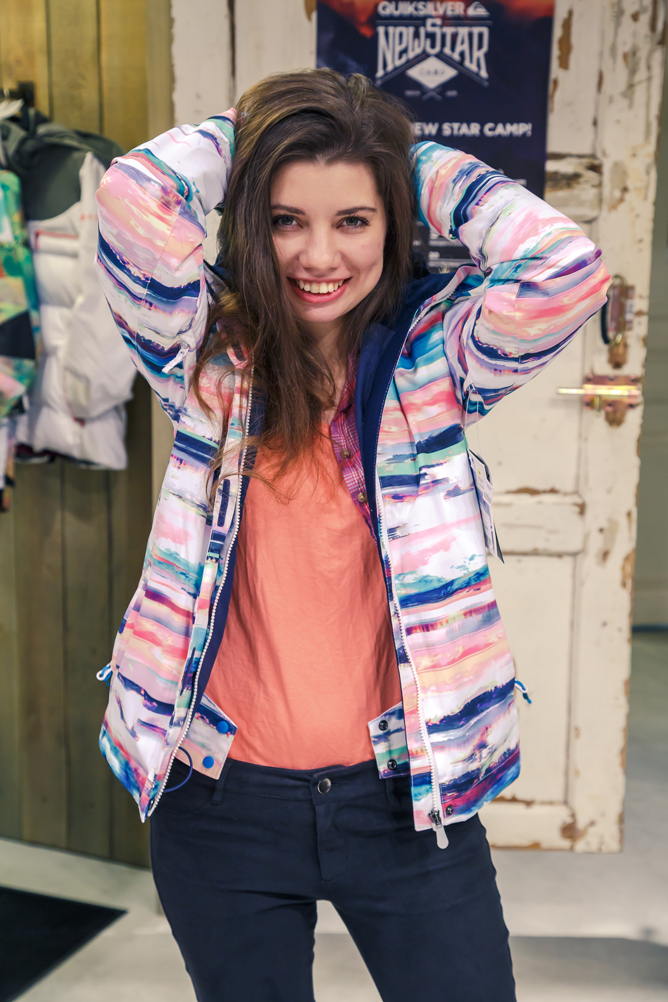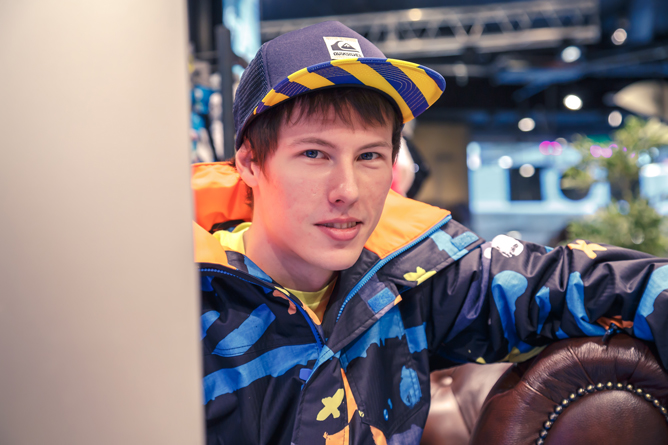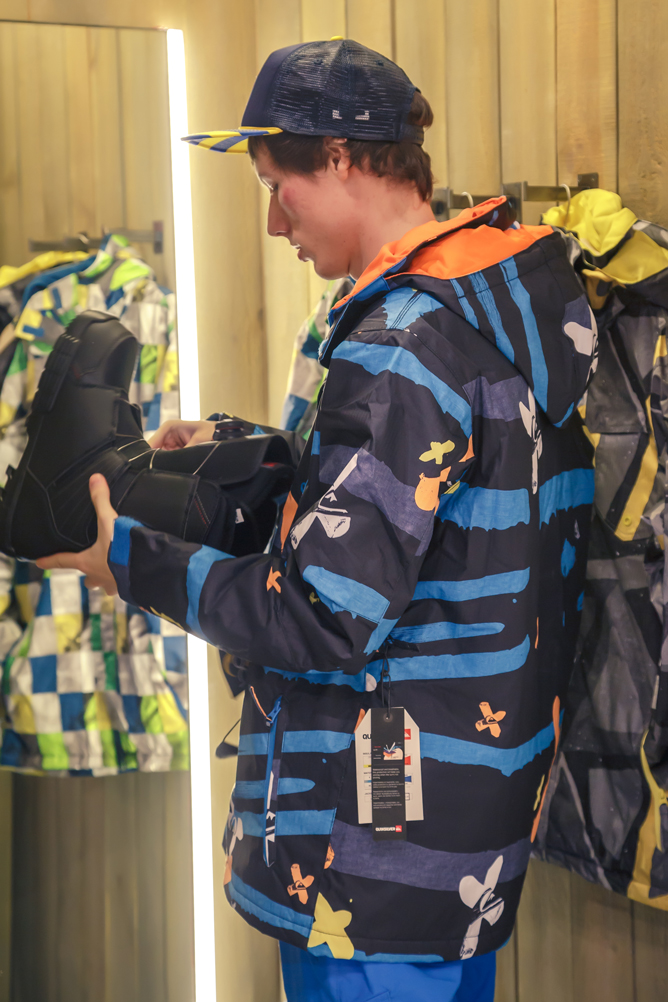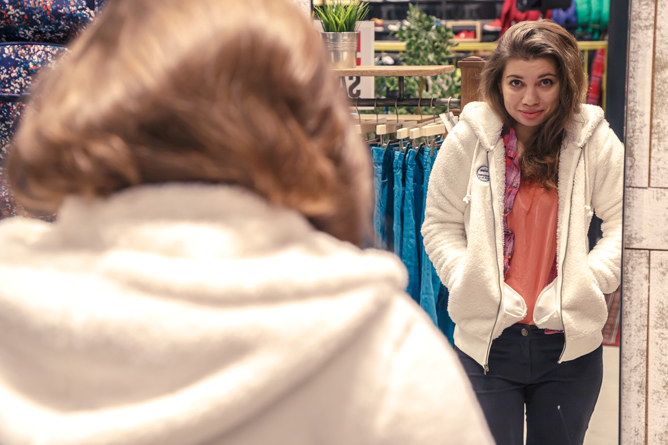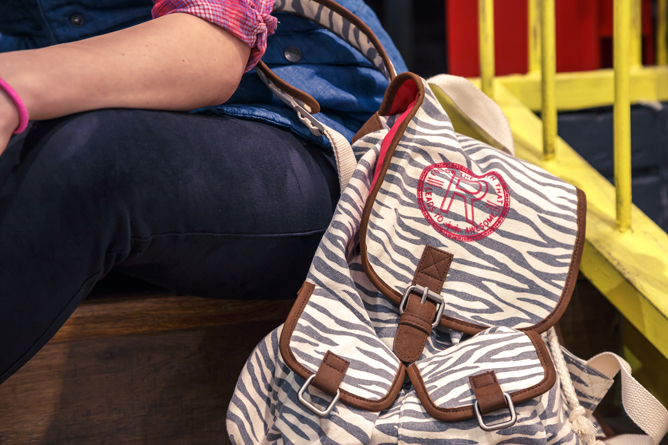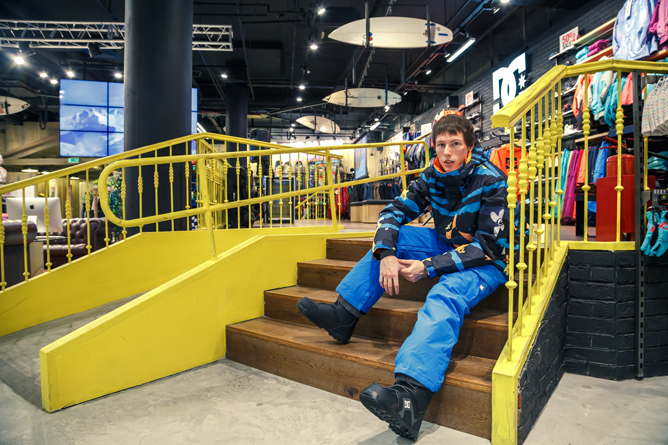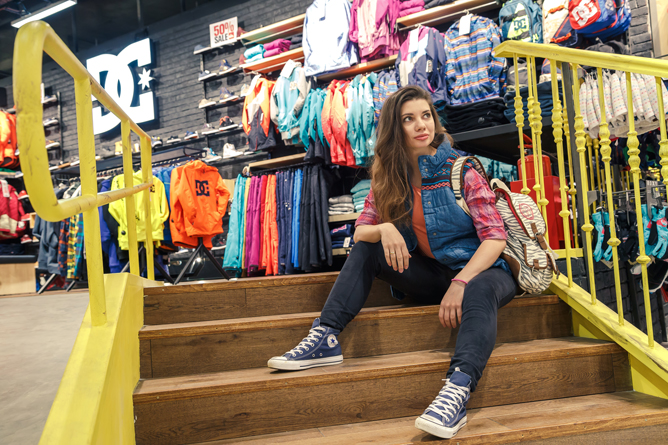 And I have a question now! Do you want us to capture the process of getting ready for the camp or you only want mountain photos and videos? Be honest, both variants suit us:)