I told you, told you, she will be back soon. Four years ago we were spending our summer in New York, watching Gossip Girl every evening. I wonder if there is something more "new yorkish" for me than You know you love me, XO XO, Gossip Girl🙂 And this march we were doing our best to organize all the shootings, meetings and relax in New Yorks, cause we're going there at the end of April. You know, last time leaving this city we thought we're leaving it forever. That days we didn't have that much possibilities to travel as we do now.
But thanks to our blog and your attention to us now we are able to travel from time to time. Of cource there is never enough but still:) This april we're ready to visit no less than 3 countries! It couldn't be more adorable, inspiring and refreshing for me!
One of the places we are going to is NY, as you could have already understand. Wonderful and beloved NY. So "the Big Apple star" Serena van der Woodsen was an obvious choice for me. Before the shooting I did my "homework" looking through thousands of Serena's outfits, finding out the main points like big bags, statement jewelry, mini skirts, messy hair and loooong legs:) Sorry, but we desided to miss coffee cup this time:)
Statement piece noticeable from the first sign I've found in Charuel online store. Black and white vest was a perfect choice! You can't pass it with no attention, right? Statement necklace from Kiseleva.jewel was my other pick. I think this beauty waited for its turn to shine for too long! By the way, there is also something I want to tell you about this bag. I'm wearing it for more than a year already, but it still has never been in our photoshoots. This one is the most shy bag I've ever seen! Whenever I take it, our camera dies, we are late for another meeting and don't have any time for shooting left or I step into the puddle, return back home to change shoes and have to change bag as well. All in all, I know now that this bag means no photos! And I'm really happy to break the trend now.
And here is the result!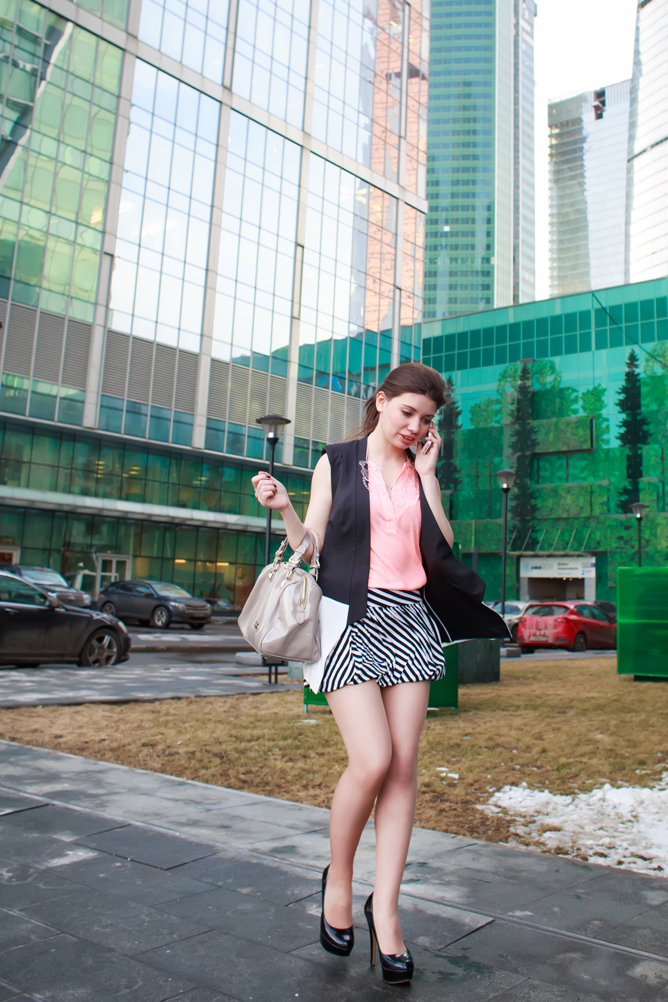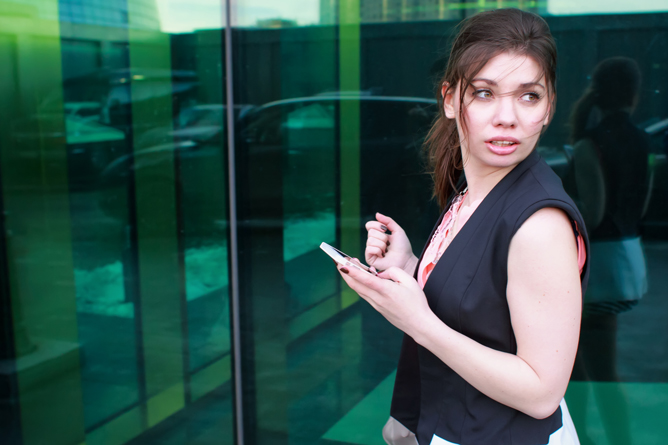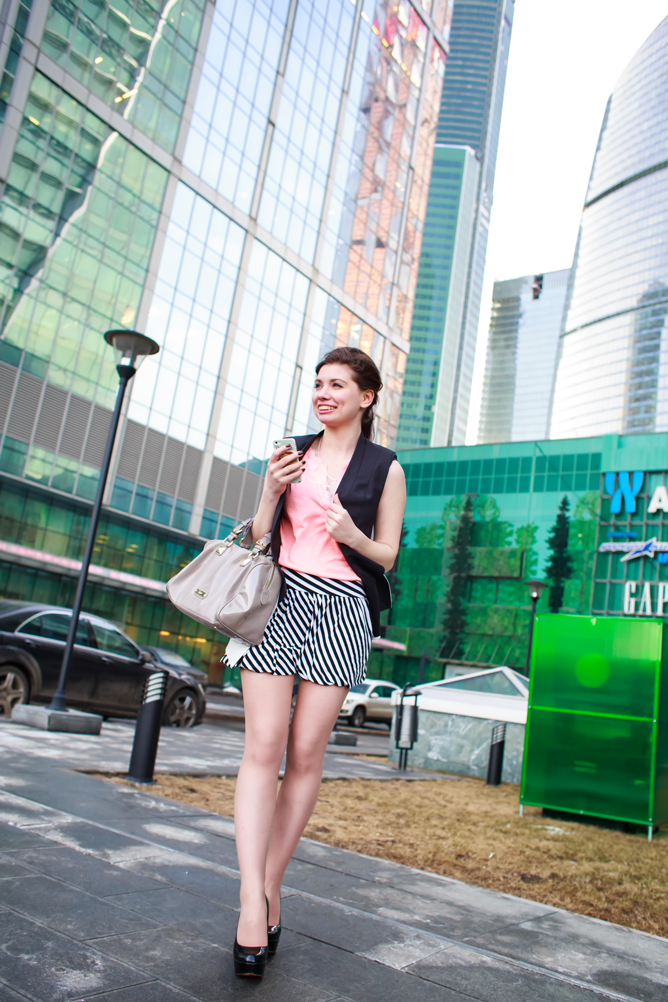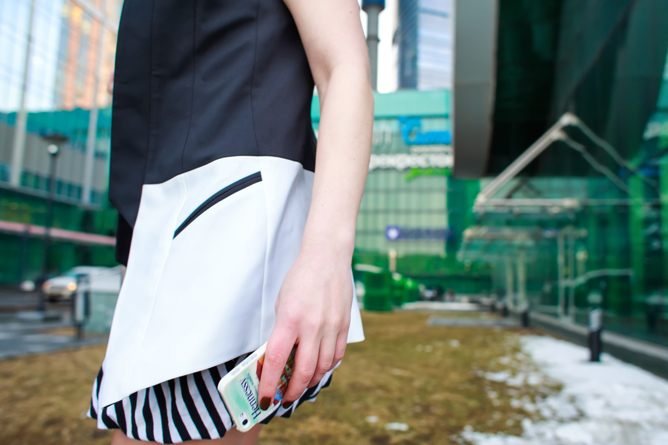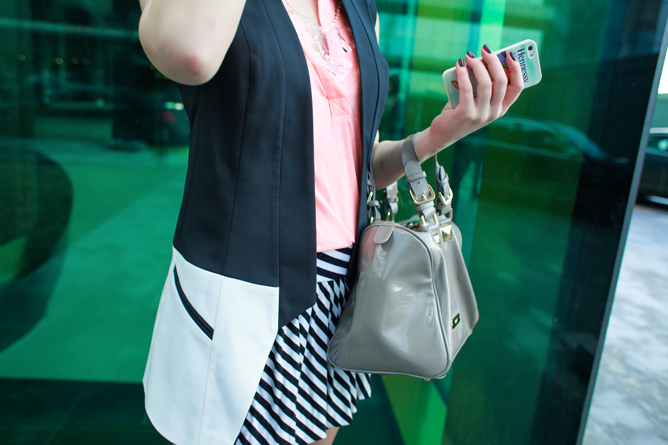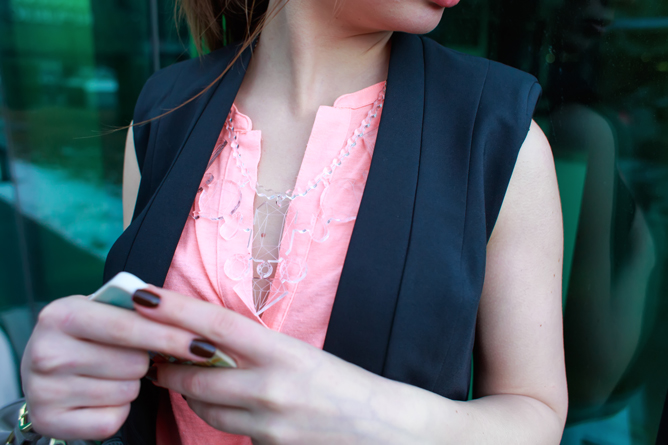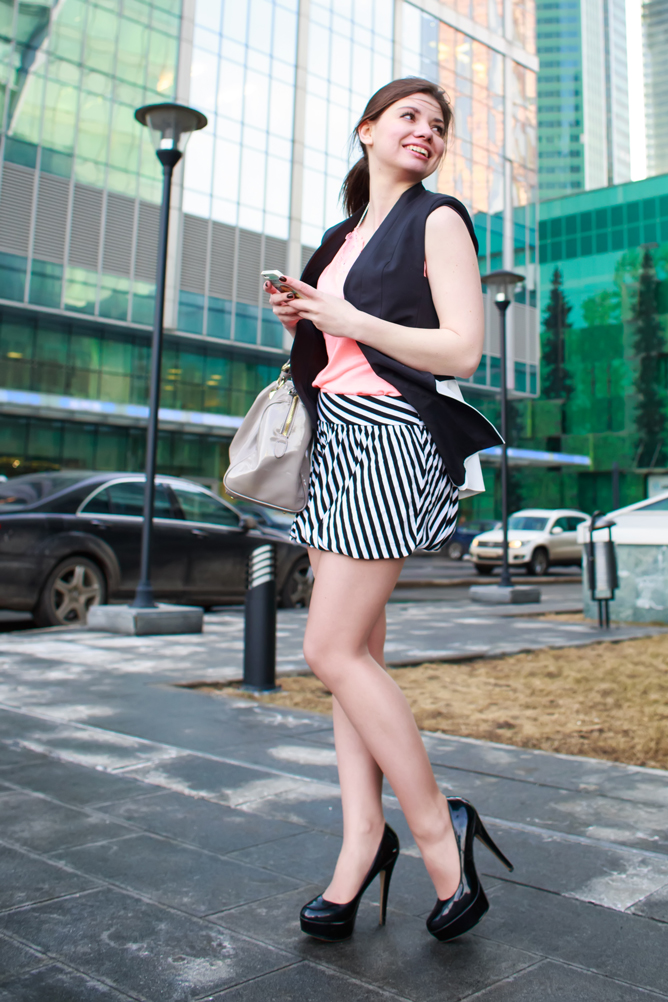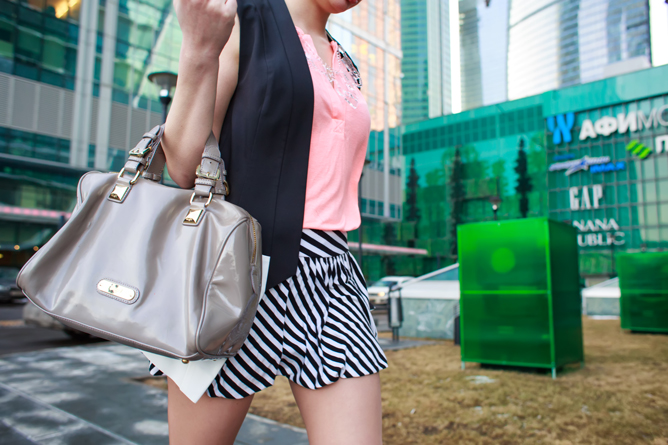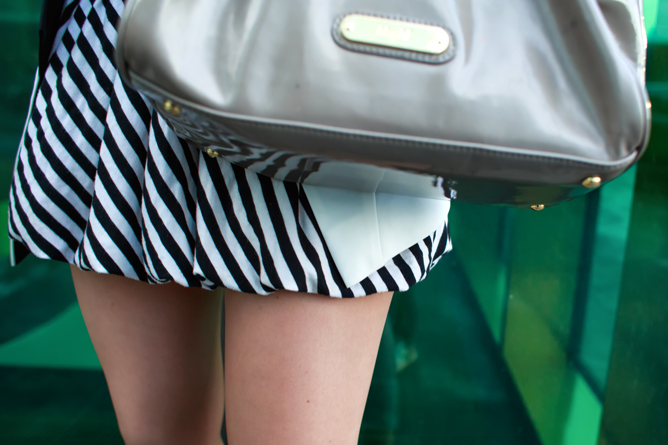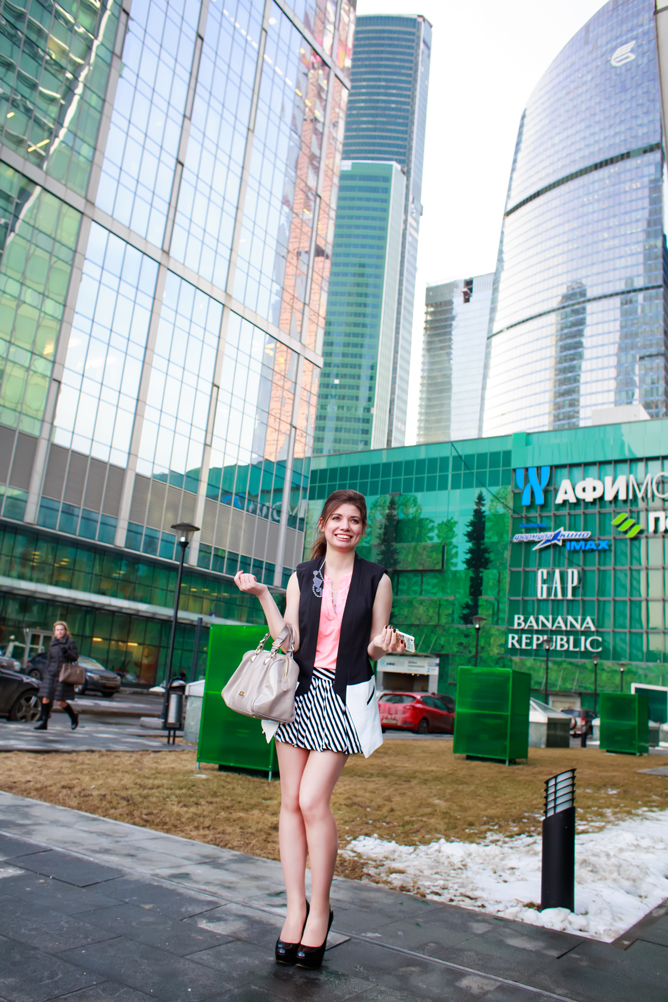 I'm wearing:
Top American Eagle Outfitters
Skirt Fox
Necklace Kiseleva.jewel
Shoes Aldo
Bag Blugirl
And now I have to tell you something important about the weather:)