'The Ultimate Driving Machine' BMW is a quintessence of high-performance vehicles with sophisticated design. These cars are reliable, they are a pure joy to drive and overall can add a few points to your good mood. But what else do we know about German auto manufacturer? Here are a few facts to make BMW company a touch more personal 🙂
1. From aircraft engines to cars
Bayerische Motoren Werke was founded in 1916 in Munich, Germany. These were the years of the World War I and the demand in aircraft engines was really high. BMW managed to create the most fuel-efficient engines, that also demonstrated amazing performance in high-altitude conditions. 
A century later, and many people still believe their logo represents a spinning propeller. And while this legend makes a great tribute to company's foundations, in reality BMW logo is a combo of traditional colours of Bavaria and the original logo of Rapp Motorenwerke (pre-BMW company that belonged to one of the founders).
The first BMW car was only produced in 1928!
2. BMW headquarters looks like four-cylinder engine
When it comes to design, BMW can never be satisfied with a traditional square. Their head office tower in Munich reminds their famous four-cylinder engine. The new building was added to the existing one in 1972, right in time for Summer Olympics, held in Bavaria. What a spectacular attraction it must've been for all the visitors of the Olympic games!
3. Signature BMW grille is called 'kidney grille'
It wouldn't be an exaggeration to say that people instantly recognise BMW design by simply seeing this grille. But we never thought there was a special name for this distinctive feature. Please, welcome kidney grille! It was first introduced in 1933 on BMW 303 model.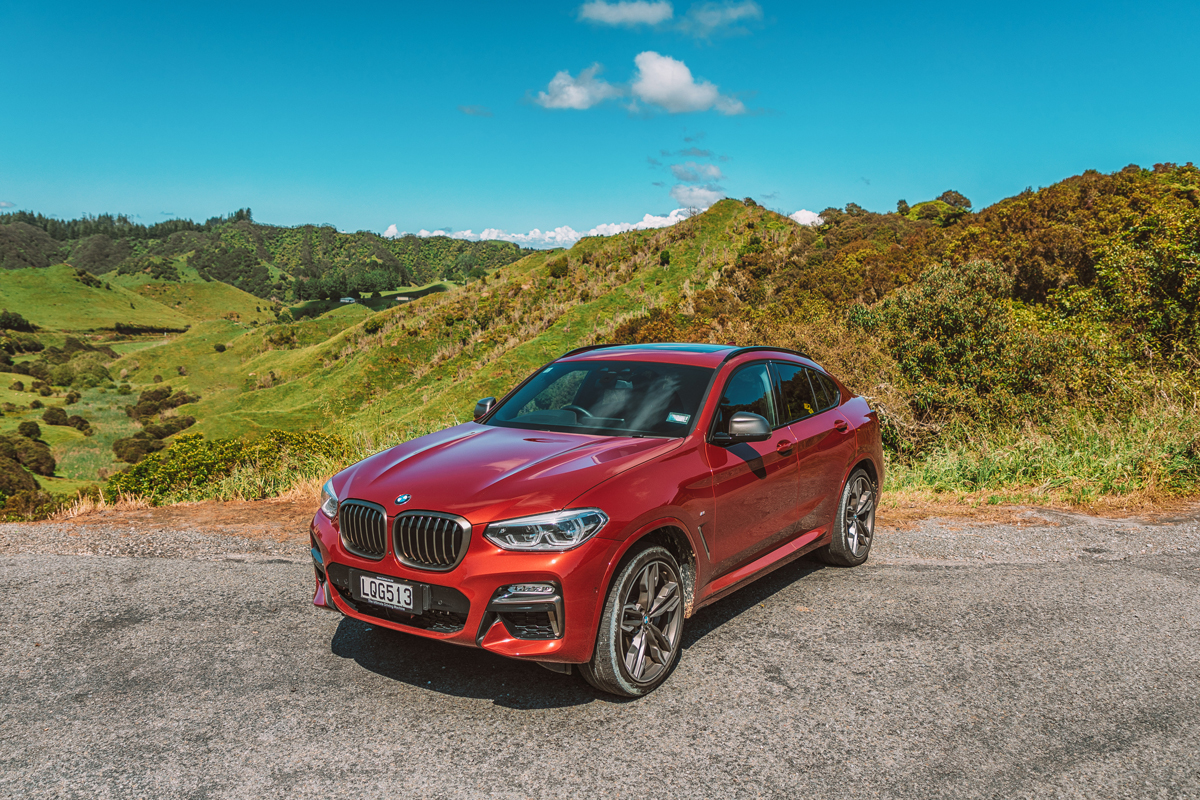 4. First BMW electric car was produced 47 years ago!
Electric cars are thought to be the most advanced auto technology. Well, we have a huge surprise for you! The first electric car was produced back in 1828. Though it never gained popularity and the project was soon forgotten.
Munich concern returns to this idea in 1972 with the launch of BMW 1602e. This car was powered by 12 batteries and, sadly, could hold charge for 20 minutes or around 30 km only. Not good enough to actually start selling it but still a very decent try!
5. Environmentally-friendly future is still in focus
BMW hopes that by 2026 around 25% of cars they sell will be electric and hybrid vehicles, that's why the development of these models is now their key focus. 
They also have plans to collect around 100 spent batteries and daisy chain them in a huge power storage facility in Hamburg. Crazy 2.8 megawatt hours of energy can be stored in such storage and also shared with local homes and businesses. The concept idea is called 'Power to the People' and is meant to at least partially solve the problem of recycling hazardous chemicals like batteries.
6. You can still buy retro BMW parts
Many retro cars or motorcycle owners find it difficult to get hold of details that are no longer manufactured. German manufacturers have special 'Classic Program' that continues to make parts for their old-timers. To make that possible, they had to purchase their old motorcycle factory in Munich.
7. Rolls-Royce and MINI also belong to BMW
Car manufactures do that all the time – sell companies, buy companies. Car models that belong to one group but are manufactured under different brands often share key parts and even design ideas. It might get really tricky to understand what car you're actually driving!
Well, not in this case! While BMW owns MINI and Rolls-Royce, you don't have to be an expert to differentiate these cars. Each of them has an authentic design and unique features and is produced for different categories of customers. MINI and Rolls-Royce are two iconic British car brands and that's great that BMW managed to preserve their heritage.
Don't miss our review of the stylish MINI Cooper S Convertible 2017.
8. BMW 'guest stars' in many movies
'Goldeneye' was a small revolution in Bond movies in several aspects. It was the first appearance as the legendary spy for Pierce Brosnan and the first time classic Aston Martin was swapped for BMW Z3. Fans can also spot different BMW models in later 'Tomorrow Never Dies' and 'The World is not Enough'.
Jason Statham demonstrates his skills in 'The Transporter', where he drives BMW 735i. Tom Cruise drives the hot i8 concept in 'Mission: Impossible – Ghost Protocol'. And don't forget futuristic BMW model from 'Back to the Future II', of course!
9. Celebrities adore BMW
Off screen, celebs are also frequently seen behind the BMW wheel. Jessica Alba is probably the most known fan of the brand. She used to drive BMW 750i and later switched to BMW X6. Reese Witherspoon rocks Alpina B7, while Heidi Klum loves to make an entrance in her BMW 6 Series Convertible. Selena Gomes, Ludacris and Mark Ruffalo were all spotted driving BMW at this or that stage. 
10. BMW is not just cars
While we all know BMW as car manufacturer, there is so much more they actually do. For example, there is a whole separate 'Designworks' company under BMW Group umbrella that was in charge for the design of Singapore Airlines first class cabin. Their team also created design for the new metro trains in Kuala Lumpur, ZTE flagship smartphone and HEAD's Racing Ski Collection to name just a few.
---
Pin this post: