There are quite a few Asian destinations that are attracting millions of tourists every year (Bali, I'm looking at you). Malaysian islands might not be among those places everyone is talking about but that only makes them better – more authentic, less crowded and absolutely special. If you want to soak in gorgeous views, enjoy truly ancient wild nature and relax in a comfort of a luxurious resort, make sure you visit Langkawi island in Malasya one day. It's a perfect combo of everything you need!
1. How to get to Langkawi 
New Zealand passport holders don't need visa to Malaysia (unless you're planning to stay over 90 days… than I'm jealous!). However, you need to make sure your document valid for at least six month.
Malaysia Airlines fly from Auckland to Langkawi island. Depending on layover time in Kuala Lumpur, it takes around 14-16 hours.
Here is my video about the most interesting activities and scenic places of Langkawi (sorry, was filmed a while ago, so it's in Russian):
Pin this post:
2. Where to stay in Langkawi
The first thing you need to know is that Langkawi is an official national park, so unique ancient forest and wild life is carefully preserved here. Not surprisingly, it's beautiful everywhere! And it's only up to you what type of accommodation to choose. Be it a hostel or cheap hotel in a 'party' area where cafes are open 24/7 and people are roaming around in search for adventures and new friends, or a relaxed, beautiful and incredibly lush resort like five stars Four Seasons Langkawi – you'll have the best time ever.
Guests of Four Seasons hotel have everything right at their private territory: huge 1.5km long beach, thousands of activities to try (archery, mangrove kayaking, sup-yoga to name just a few) and experienced guides in case you still want to see something more. What a life!
Here is my video about Four Seasons Langkawi (also in Russian):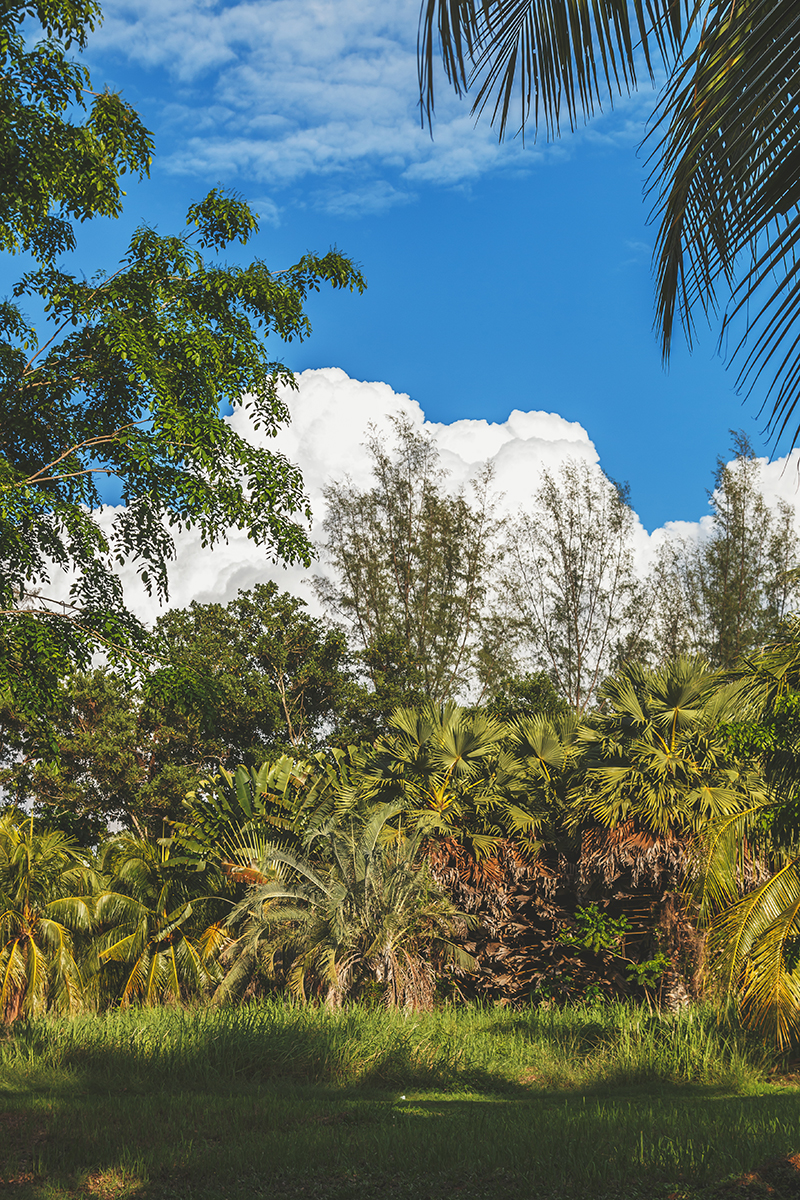 3. Is worth visiting Langkawi during the rainy season?
Absolutely! I woud even say – it is a perfect time to visit the island. There are less tourists and huge discounts (just imagine saving 40% out of 1 449 euros per night for a breathtaking villa with pool, patio, massage room and outdoor shower at Four Seasons!).
Local rains might look scary – with a strong wind and tons of water pouring from the sky every nano-second. But they don't last too long – 15-20 minutes and that's it! Wait for another 15 minutes for the sand to dry out and you're ready to sunbath again. It's +30 degrees here all year round.
4. What to pack for vacations in Langkawi
Well, I've already shared my tropical countries' clothing and skincare must-haves. But there was something I sadly didn't think about and came completely unprepared. I'm talking about anti-moskito spray! In this area those naughty little insects are really hungry and can become a total nightmare.
Malaysian climate is very humid, so many things will surprise you. For example, already a few hours after your arrival, you'll notice that your skin became smooth as silky like never before. So there is no need to carry heavy jars of hydrating creams or lotions. What you'll really need is a good sunscreen (I used La Roche-Posay 50+ and wore long sleeved clothes but got sunburned anyway!) and some after sun skincare. I fell in love with Ultraceuticals body cream with lemon scent – it's a life saviour! I also used Guinot cooling cream for my feets – the best way to relax after an active day. Don't bother bringing lots of make-up as well. It literally disappears in 10 minutes after you leave the room! I only used my mascara and brow powder. I also enjoyed wearing my contact lenses for the whole day – they never got dry and thus didn't irritate the eyes:))
5. Things to do in Langkawi
Wow, this list is so huge, I can literally talk about Langkawi must-do's for ages. Despite being a small island (500 square kms, small around to explore it in two hours by car), there are so many activities, that you can keep yourself entertained for the rest of your life 🙂 Mangroves, jungles, honey farms with unique local bees that don't bite, local arts, sky diving, helicopter riding, rock climbing, archery, cycle excursions to the waterfalls or rice fields, kayaking, windserfing and basically all kinds of water & wind activities.
Four Seasons hotel also appeared to be very sport-oriented. Too naive of me to expect leisure sunbathing on the beach! You can try any activity listen in the previous paragraph in this hotel. Not to mention one and only in the country X-Jetblades (water shoes, that you can fly on over the water). In addition to that, you can join morning yoga classes by lotus pond or SUP-yoga at the beach. There are also tennis courts and a gym on the territory.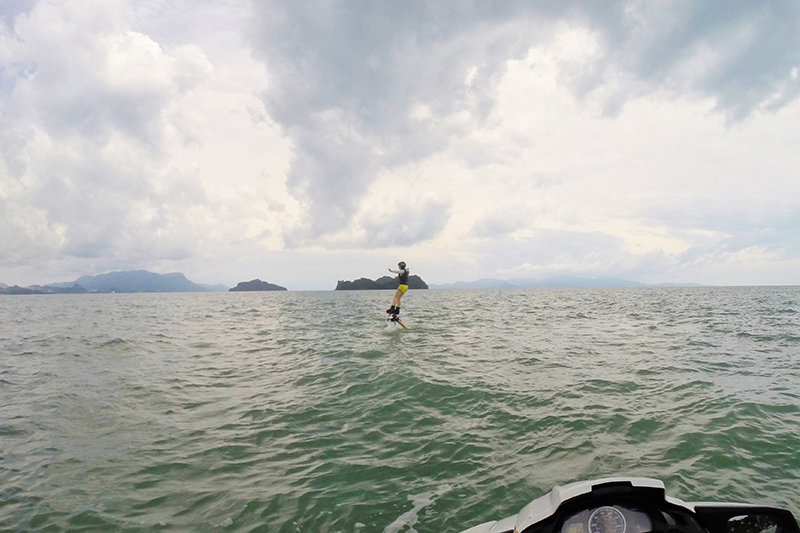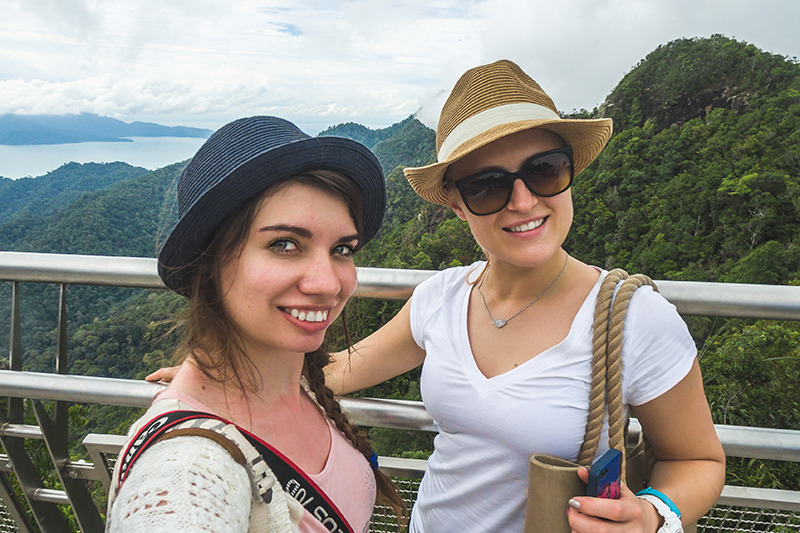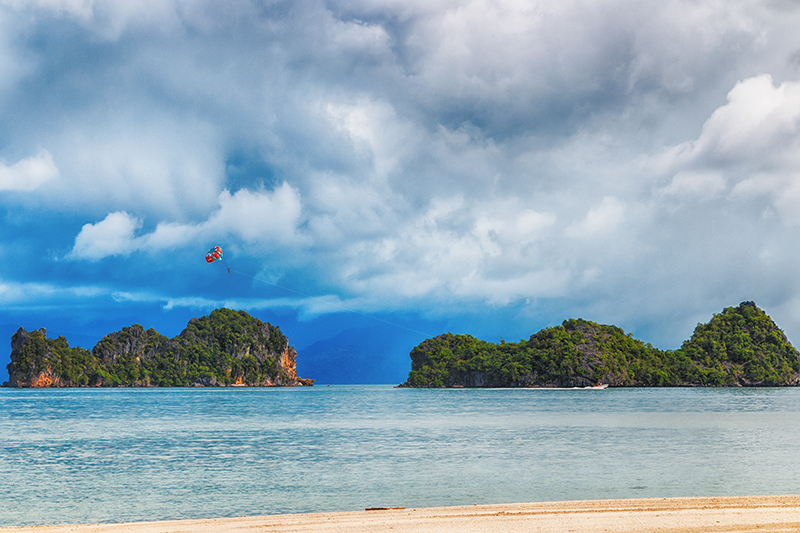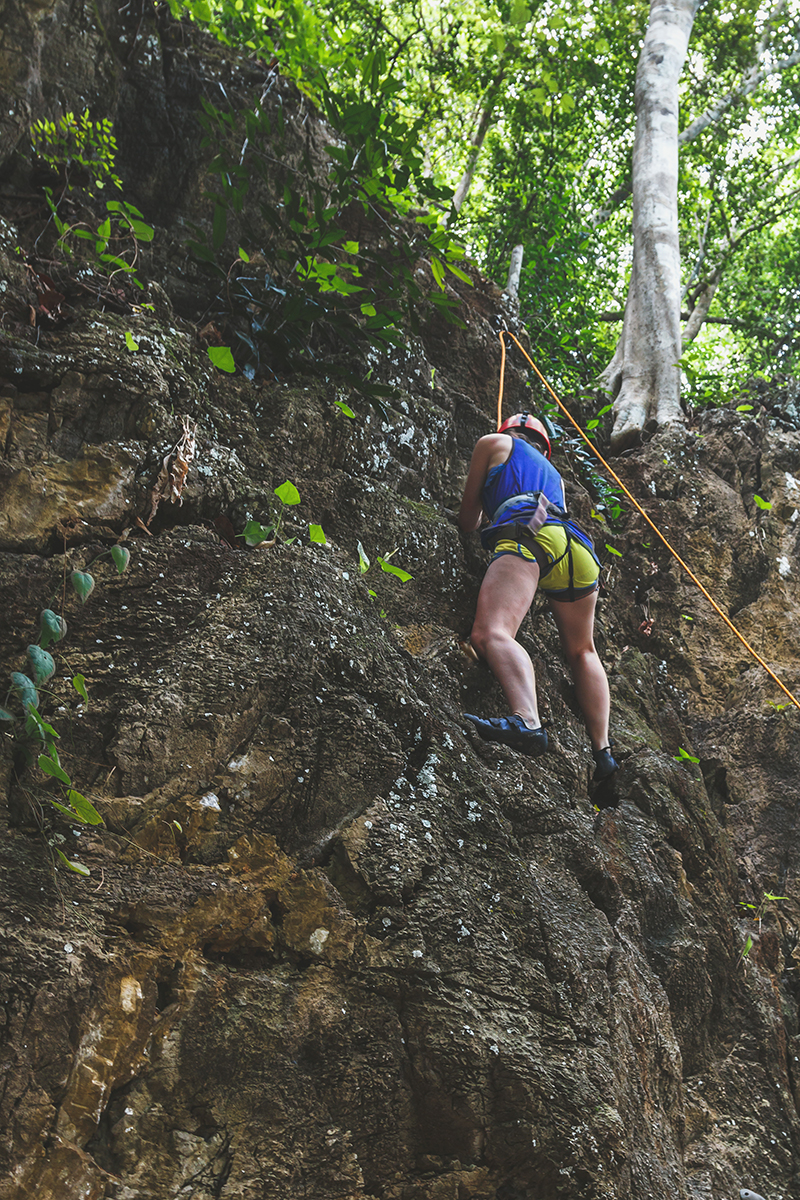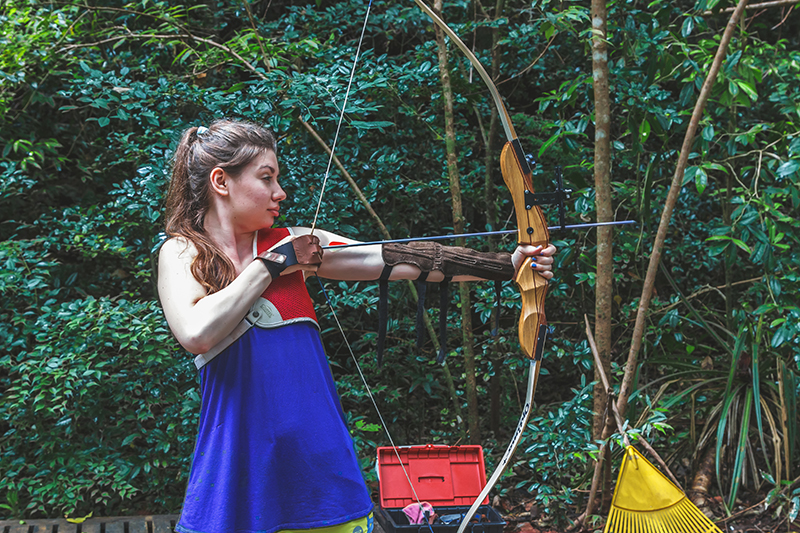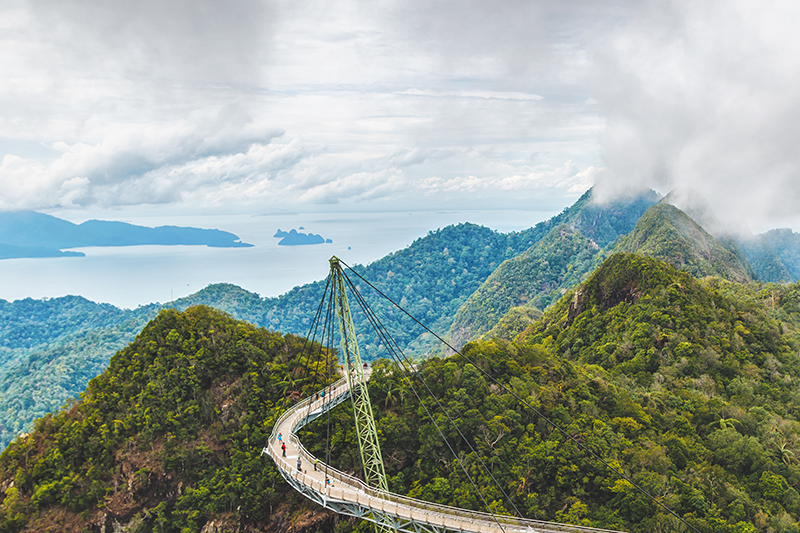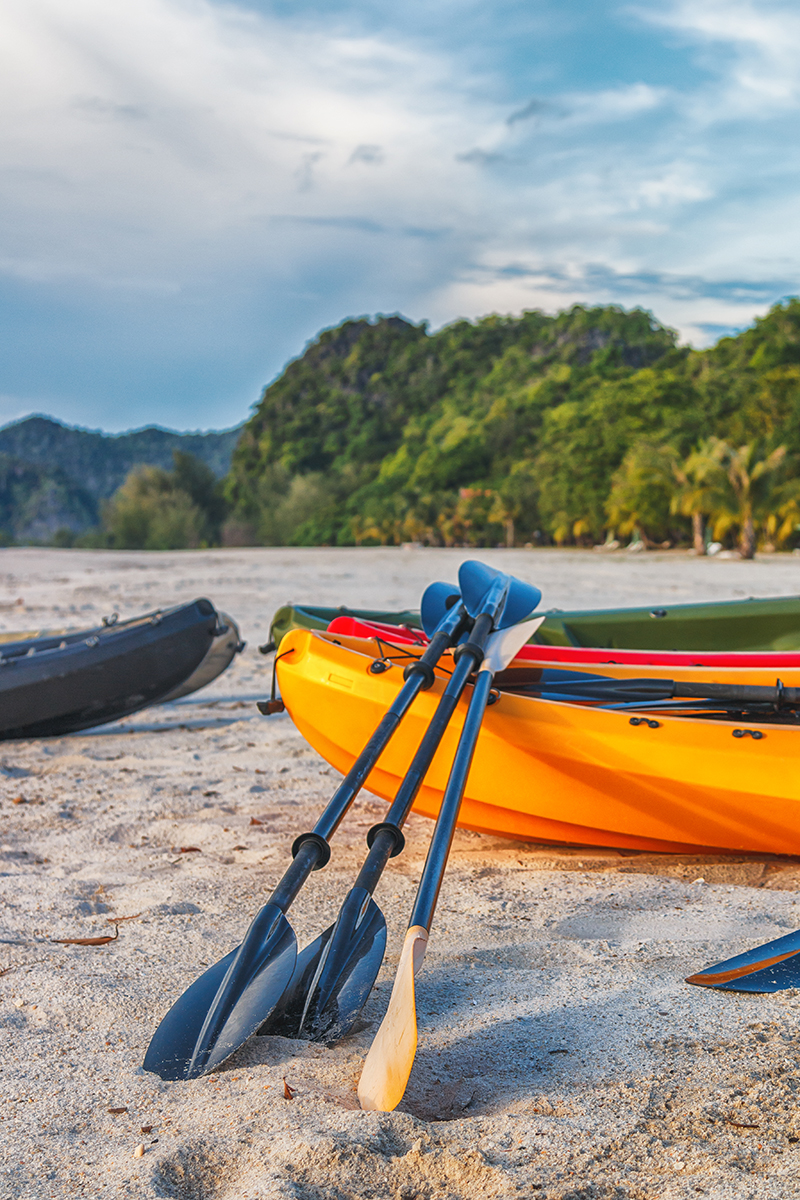 6. Langkawi nature
Langkawi is so lush and wild, that humans literally feel like aliens here. They don't belong here. True owners of the island are local animals and birds. They live in a national park, protected by UNESCO, where people have no rights to change anything, they are only allowed to co-exist as guests.
Langkawi, by the way, was named after the local symbol – wonderful red eagle. You can see these gracious birds everywhere around the island! But the most spectacular way to observe their life is to take Mangrove & Eagle Safari, organised by amazing Aidi, Four Seasons' guide, who knows everything about local nature and even wrote a few books. Another option to see red eagle (far not that exiting though) is to visit local capital city Kuah with a 18m high statue of an eagle. I also took car photo safari. What an experience it was! We were driving slowly across the ride fields, trying not to scare off mighty eagles, slowly squeezing outside and taking lots of pictures. So exciting!
But such a close integration with the nature is not always nice and innocent. For example, someone was stealing my fruits from the villa for two nights in a row. Just to let you know – all doors and windows were closed (or at least I thought so). And on the first morning I've found two huge worms in a wardrobe room. They weren't pretty, of course, but couldn't care less about me.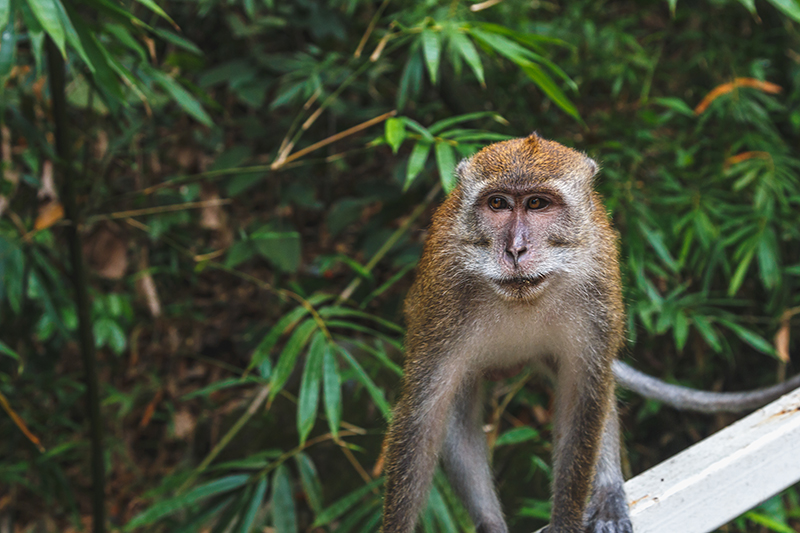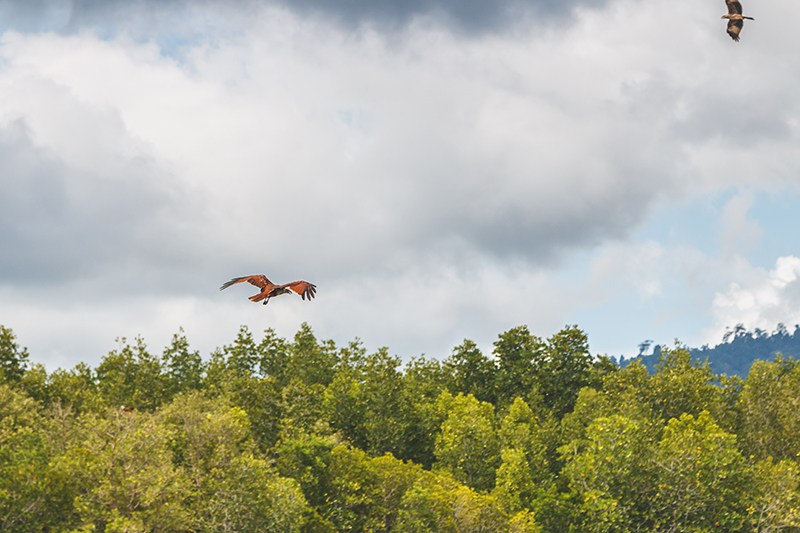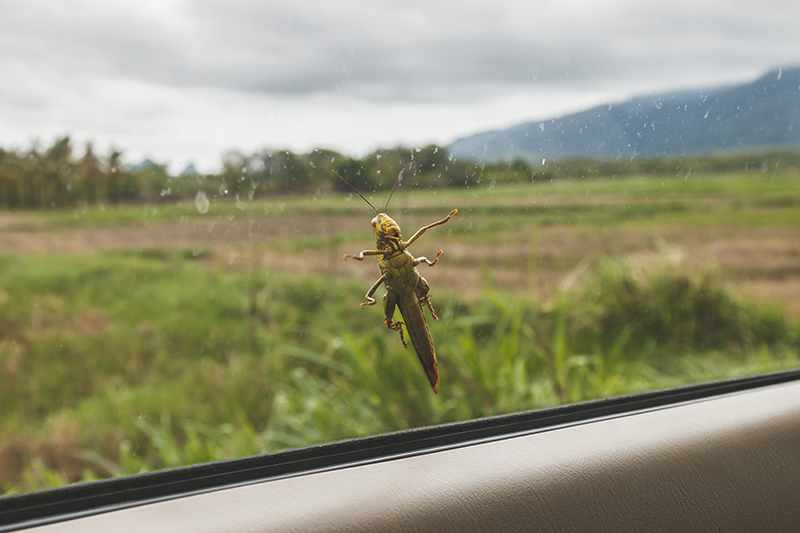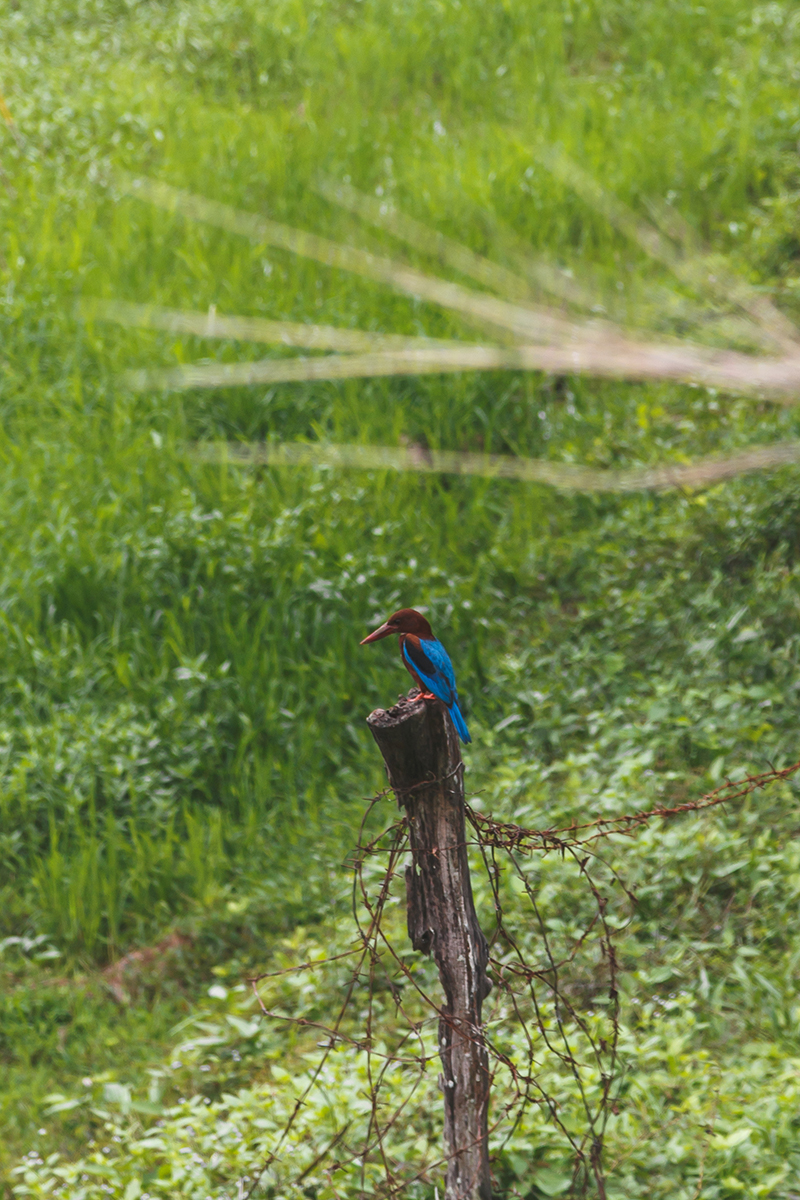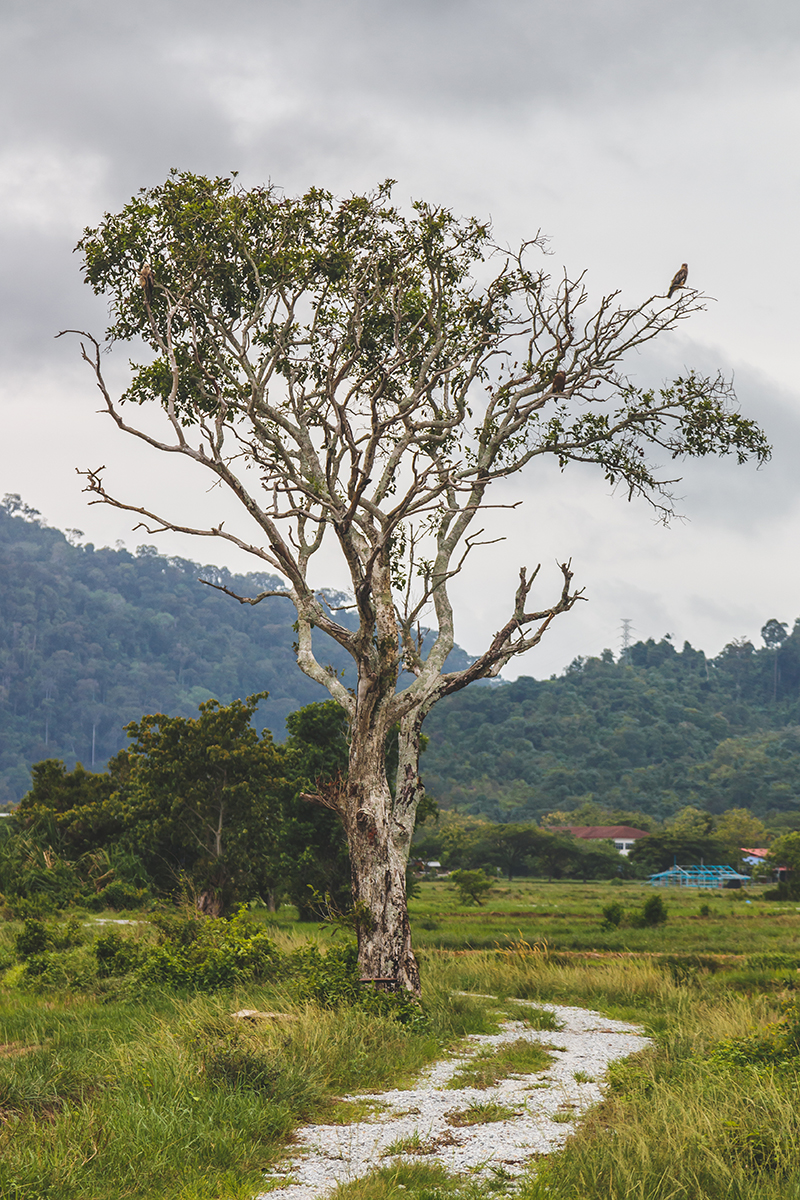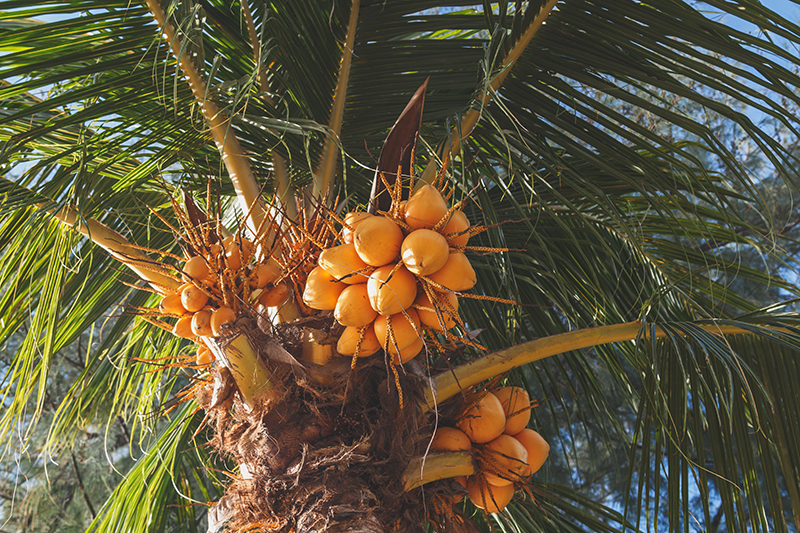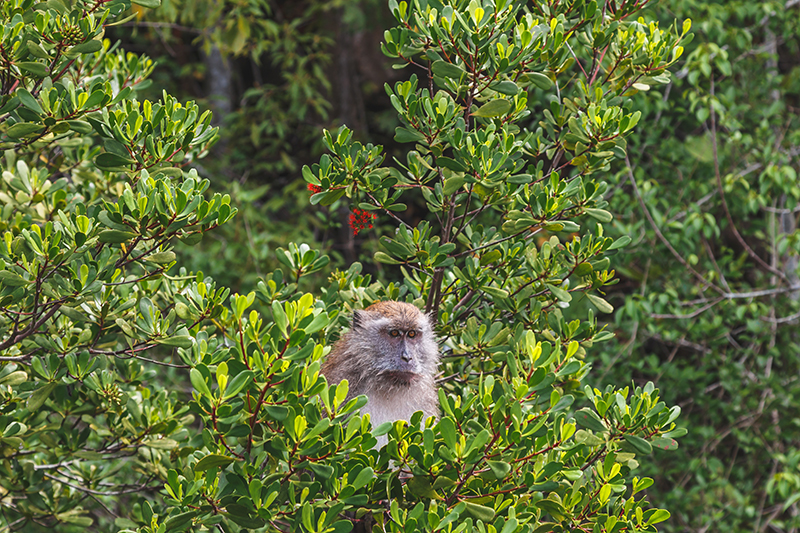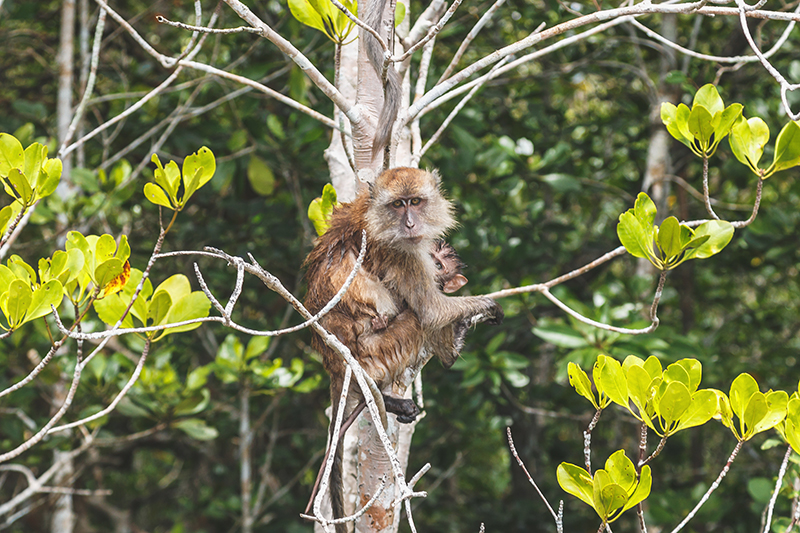 7. How to be local in Langkawi
First of all, make sure you have enough cash. 1 Malaysian ringgit equals around 35 New Zealand cents. They mostly don't except cards around the island, so it's the only way to make sure you can buy whatever you want wherever you are.
And secondly, relax! You're on vacations! Rent scooter (or use one of the bicycles on offer for all Four Seasons guests) and explore the island, swim in the waterfalls, meet locals, take pictures of the black sand beaches. The only philosophy of Langkawi is to enjoy the moment. Locals are never in a rush, always smily and yes – prefer to do nothing during the rains:)