Hooray, finally the last photos we made during Live your Life, Love your City project are ready. Not the photos but a small preview, to be more precise:)
Time to travel into Rostov-on-Don, Voronezh and Velikij Novgorod.
I've already told in Instagram how some time ago Olya wrote me asking if I could check her blog and give her some advice. At that moment I discovered beautiful girl with good photos. But there was one big disadvantage in them that I obviously pointed at. And now I can say, that I complitely enjoy watching Olya's updates, that are always so fullfilled with her personality and look like true stories. Hope, you won't think I'm showing off…
It goes withous saying I immediately thought about Olya while organizing this project, because I'm always eager to work with people who want more and are ready to do their best. And I was so happy that she agreed to take part in it and that we will finally meet in person. And I understood I made the right choice when Olya came up with an idea of a family shooting with her husband. The idea turned to be not just cool, but super-cool. Guys were so American Eagle style, I was totally in love with every shot – so naturall, so alive.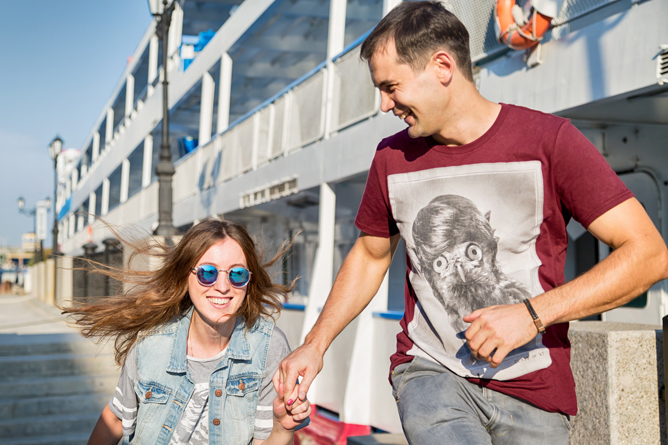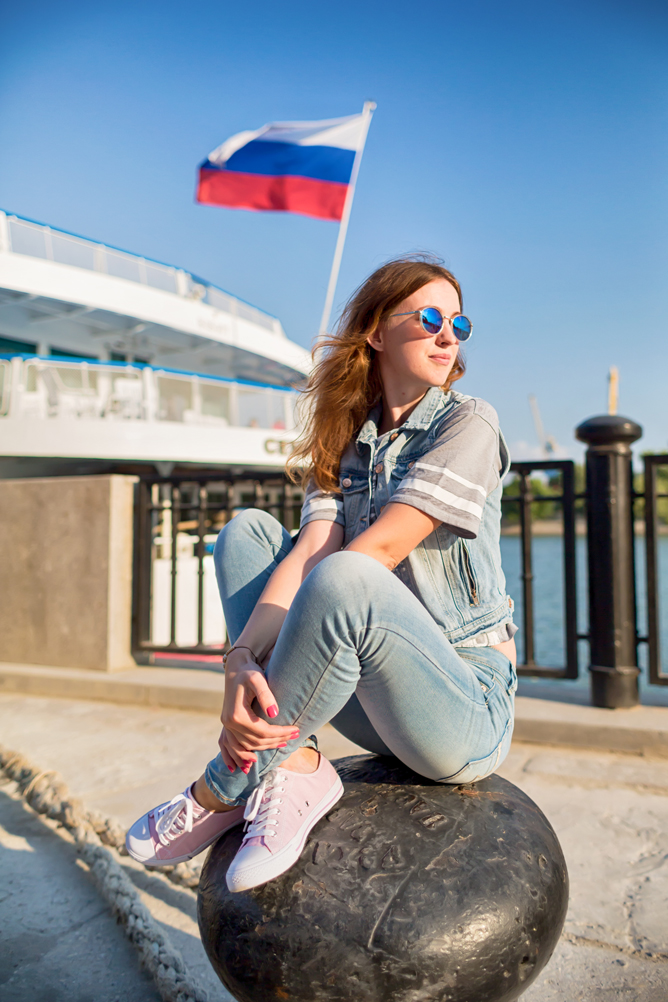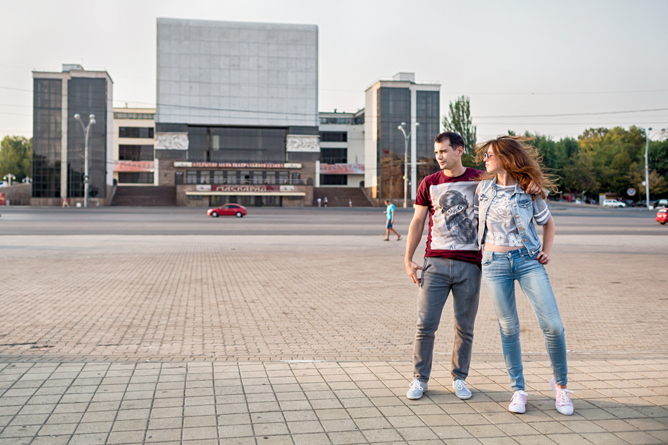 Olya wears: jeans and top American Eagle Outfitters
Sasha wears: T-shirt American Eagle Outfitters
Rostov-on-Don was our first chance to get a little rest during this trip, cause we stayed there for two days. I couldn't be happier than while allowing myself to get a late breakfast, to relax in front of the TV, to buy lots of fruits (still can't believe this two huge bags costed us less than one small cup of berries in Moscow) and then complitely reloaded start the shooting. And don't blame us for not sightseeing!! We made a trip through Volga and walked on an outstanding city embankment with all that singing fountains and wi-fi spots.
The funniest thing about this city is Alesha once visited Rostiv-on-Don as a DJ but during our two days stay he didn't meet any familiar place or street even once. I still doubt he really was where he thinks:)
I don't know if I ever was happier than while sitting till 3 o'clock in the morning chatting with Diana about bloggers and blogging. So cool that the same people inspire us, that we have the same ambitions and opinions. Honestly, I would prefer to even never go to slip that night (and not only because of at least 6 cups of marvelous coffee prepaired by Diana's husband). But the battery of her laptop was too low and I had to be polite:)
Diana and her husband are so nice and openhearted people! Guess what, they have even send their cat away so that we could stay by them (Alesha is allergic). And gave us a tour ride through Voronezh. We, of course, wanted to visit the statue of a cartoon cat, what we did. And even made photos with it:)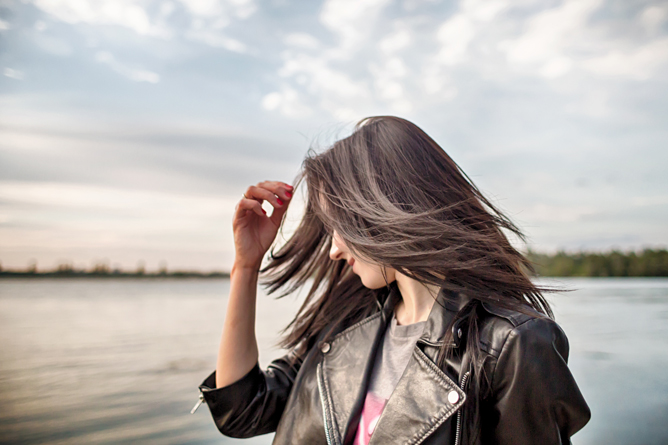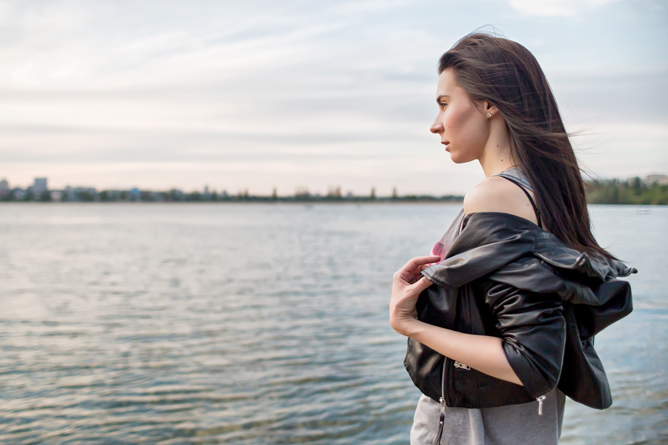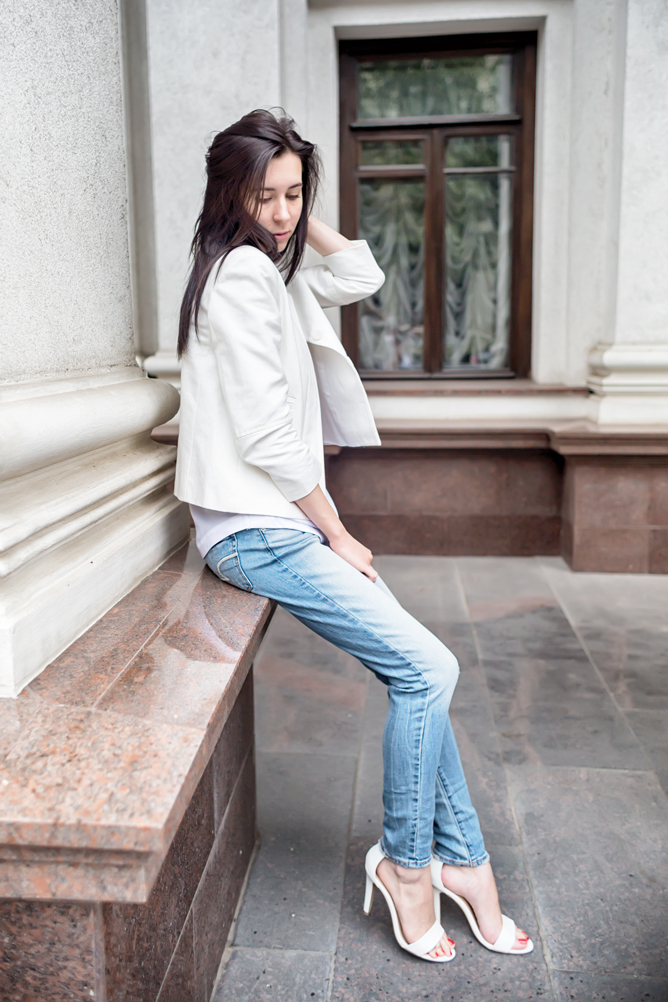 Diana wears: top American Eagle Outfitters for the first outfit, 
Jeans American Eagle Outfitters for the second outfit
… oh no, probably the happiest moment was when we were served homemade cream-soup and shrimps pasta after four hours of traffic delay. Hungry, shaggy kittens:)
What an outstanding final was in our project! The My Day – My Way servis at Cosmoshopping.ru darling and the city, where the history of Russia begun.
We were shooting Marina long, really long. Well actually, it was the first time for memory card of Alesha's camera to be fulled by one shooting. But how can you ever stop when Marina knows the history of every little part of her city. And we couldn't simply pass by, starting to make pictures everywhere, cause all in all our project is about cities as well.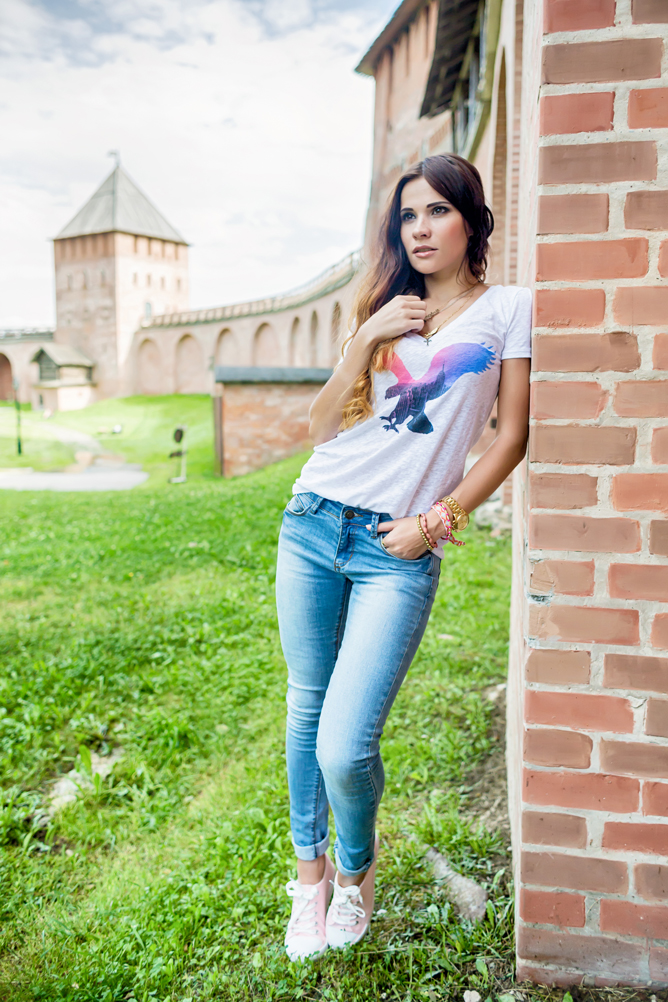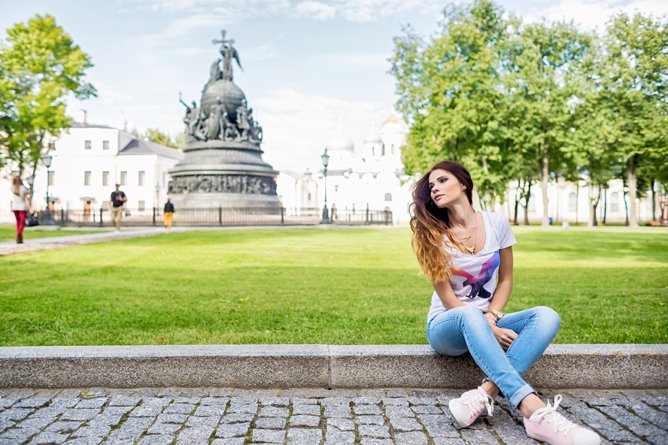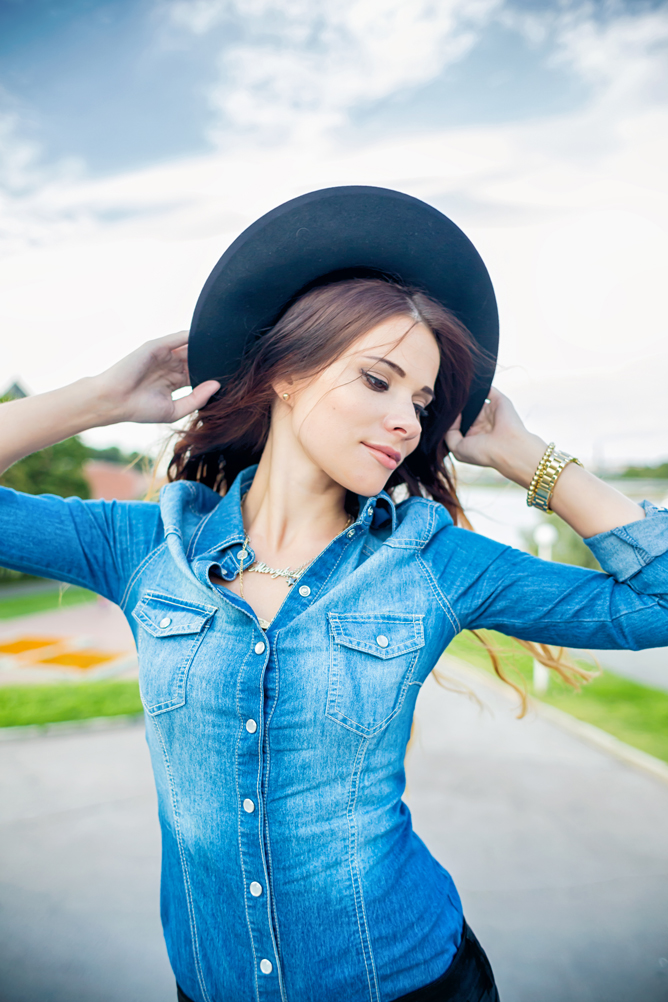 Marina wears: top American Eagle Outfitters for the first outfit,
Jeans American Eagle Outfitters for the second outfit
Pay attention on how cool Marina styled her look. She even found an eagle necklace!:)
And now I'm going to tell you something really extraordinary! I was sure it only happens in Hollywood romatic comedies. While travelling to Velikij Novgorod, I booked a table in a caffee called La Chatte. It's easy to explain the choice – there are cats everywhere in an interior and how else could I choose a place to have dinner:) And guess, whom we met there as soon as we entered? Marina herself!
It was our second trip to this wonderful city and I'm sure we will be back. There is something magical about this town. He never tries to be more appealing for tourists, he just allows them to enjoy his beauty. And I definitely want more of it!
=====
My dear friends, now you know all the girls of our project. Don't forget to look at them in our
video
. Hope, this photos and video would make you even more interested and you will follow their blogs in order not to miss anything. Though we still have some great surprises for you. 😉
My dear girls, I want to heartly thank all of you for your enthusiasm, for following our idea, for being so cool, united and inspiring. You all are so special! I'm sure we have so much more ahead. Should we all meet offline at least:)