Despite ambitiously rating our favourite New Zealand fashion brands, me and Alex are complete noobs when it comes to local fashion scene. Imagine, how thrilled we were to visit NZFW 2017 last month and discover new names and talents! We've spent less than 42 hours in Auckland (not that this fashion week is ridiculously short, but that's what you're left with when juggling work in Tauranga with FW in Auckland). But nevertheless those two days were full of awesome people, funny situations, pleasant surprises… To be honest, I missed those moments of being busy organising your fashion schedule (morning show – coffee fix – interview – another show) like… A LOT! I'm happy to share several shots of the shows I loved the most this season.
Zambesi
This brand was one of the reasons I wanted to visit NZFW so badly. We have discovered Zambesi a while ago (it's hard NOT to discover a brand in our small country when it is invited to Australian fashion week! All the newspapers and mags were talking about that) and seeing their new collection in person sounded better than a box of Oreo and a new Marvel movie. Well, may be not when they are waiting for you at one place, but you got the level of excitement. 
Clearly, Zambesi fashion show was special not only for us. The fact that they were the only brand performing on the first day of New Zealand fashion week and officially collaborated with Mercedes-Benz (main sponsor of the event) to create two extra outfits for this collection added to the importance of this evening. 
Keep the beginning and the end strong – that's how you organise your fashion show. Liz Findlay and Dayne Johnson obviously know the rules. These two parts were all about bold colours, rigid fabrics and oversized silhouettes. Strong message and it was nailed perfectly. I only wish they've skipped the middle part of flirty dresses and retro-looking patterns on a transparent blouses. Though, have to should admit, I never treated fashion shows as a client, and this part was definitely the most 'wearable' and, I guess, way more affordable of three, thus the one that brings money. For me fashion show is art, it is a performance, so I prefer to focus only on clothes that represent the style, not the future income of the brand:)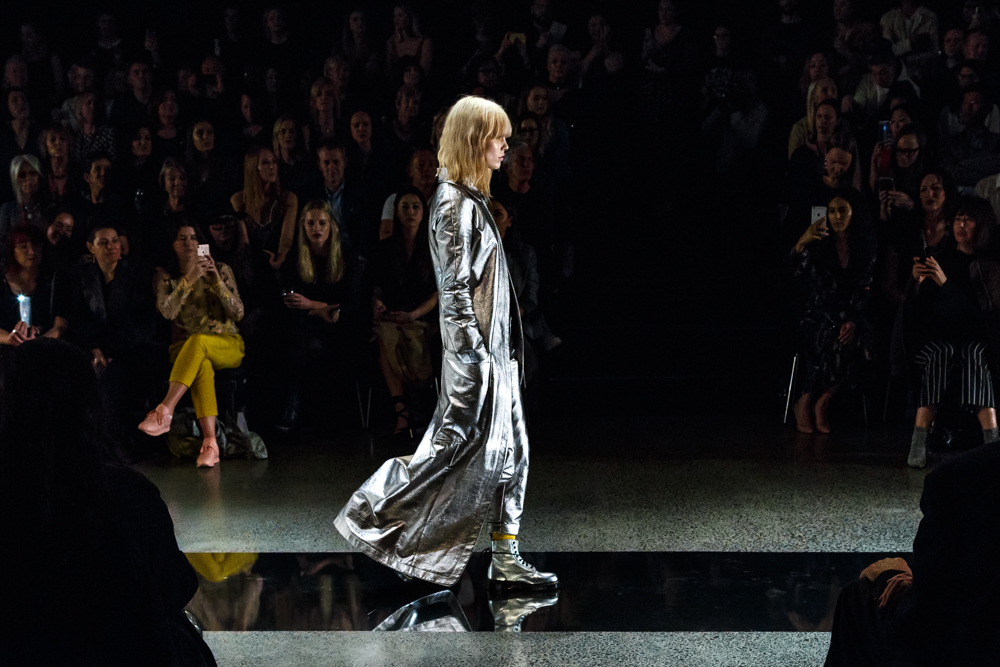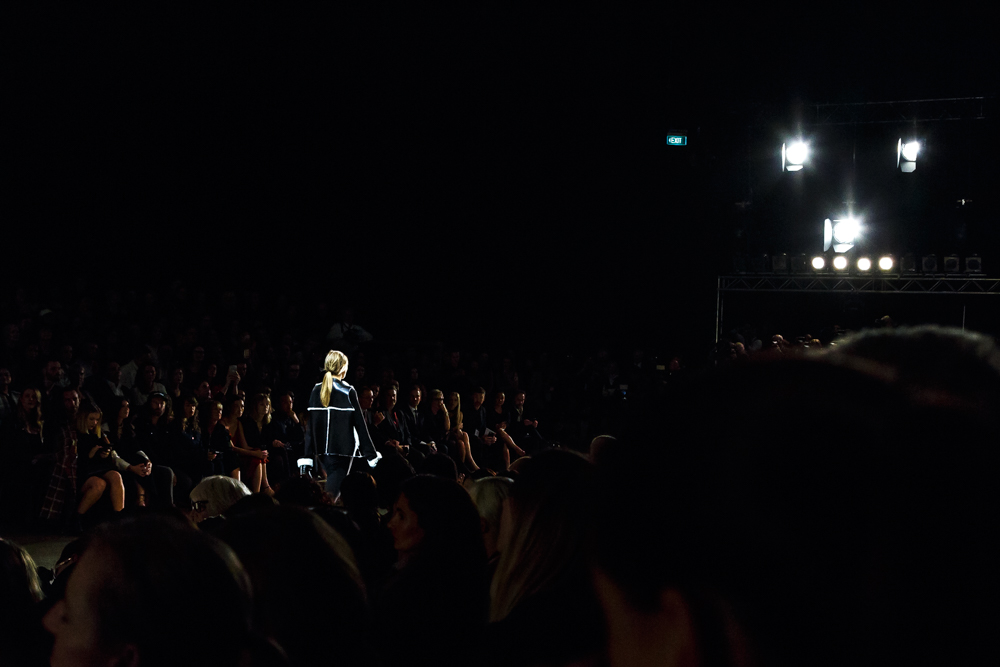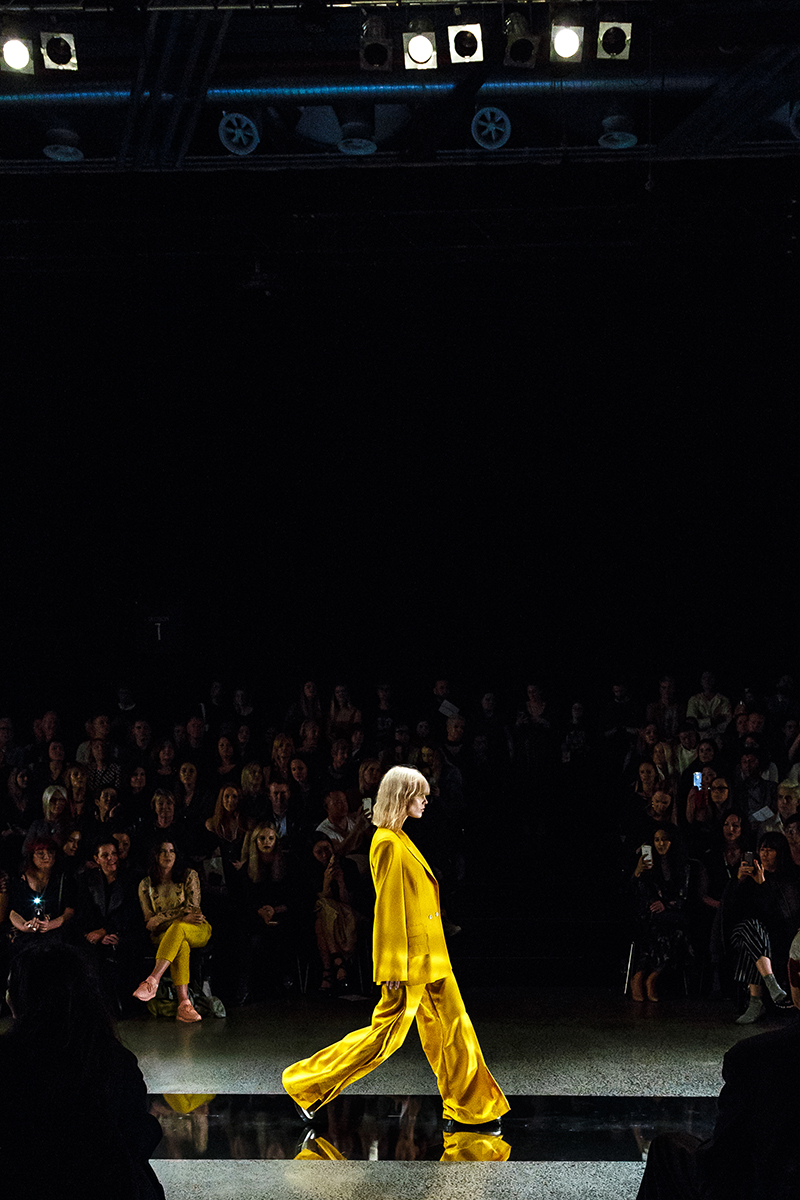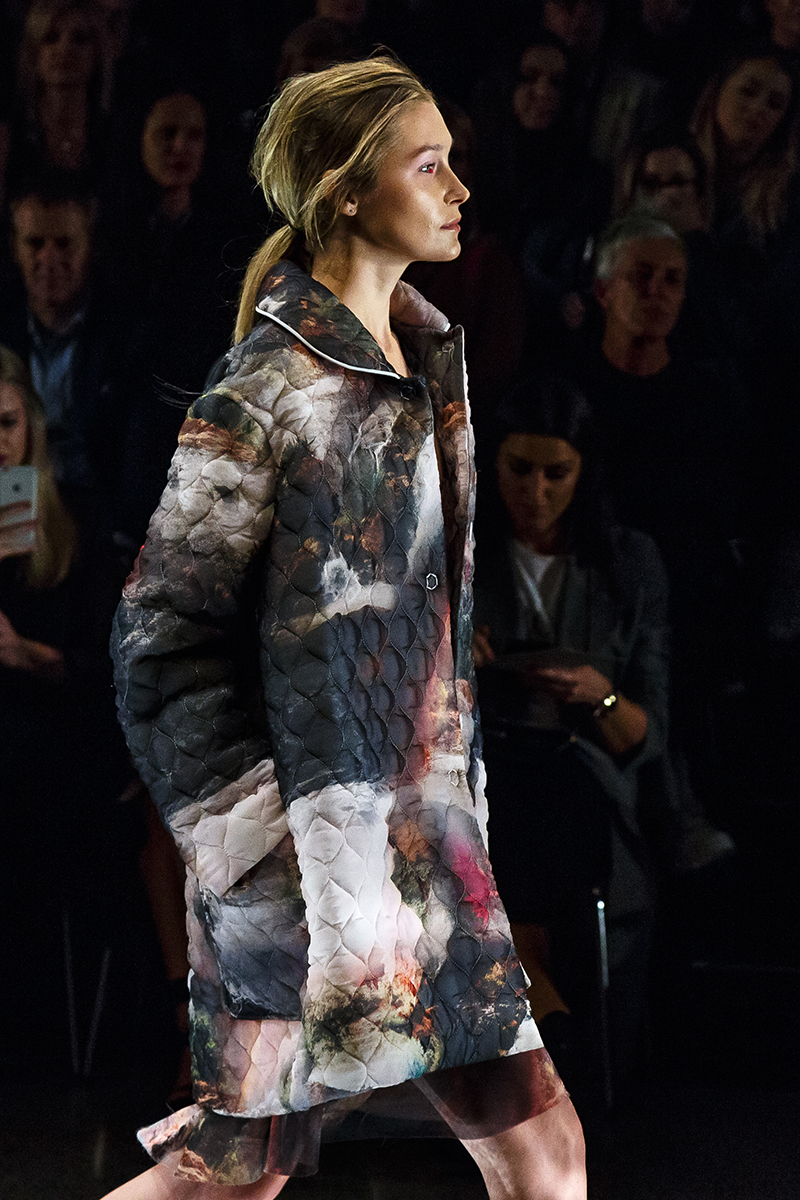 Luke Dawson
Luke Dawson was one of designers in New Generation show. And hands down one of the two best collections we've seen this season. 
Luke is a guy from Gore, small town not far from Invercargill (my brain was resistant to pick Invercargill as a starting point, screaming how close Gore is actually to ANTARCTICA!!!) He loves comics and, obviously, loves streetwear. Neither is new in the industry, so I didn't have any high expectations at first. 
But from the very first moment of the fashion show he proved me wrong. Luke's work is subtle, elegant, fresh. The lines are clean and simple, every single piece was made to be worn, comics he produced himself are made with respect to traditions of this genre, yet non of the outfits make you yawn of boredom. I enjoyed seeing every single look on the catwalk. Damn, this guy has taste!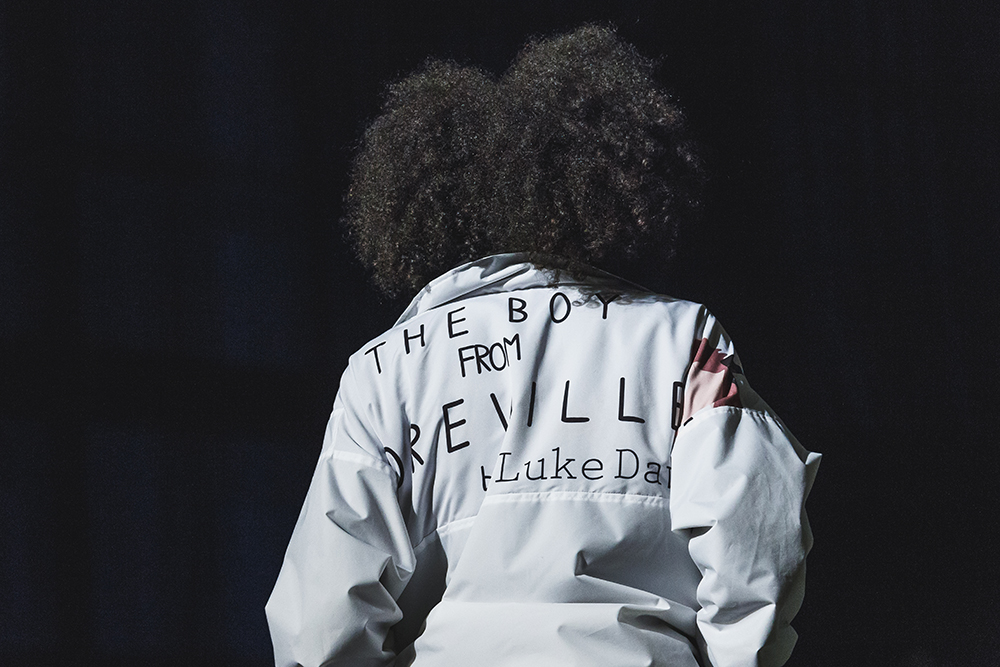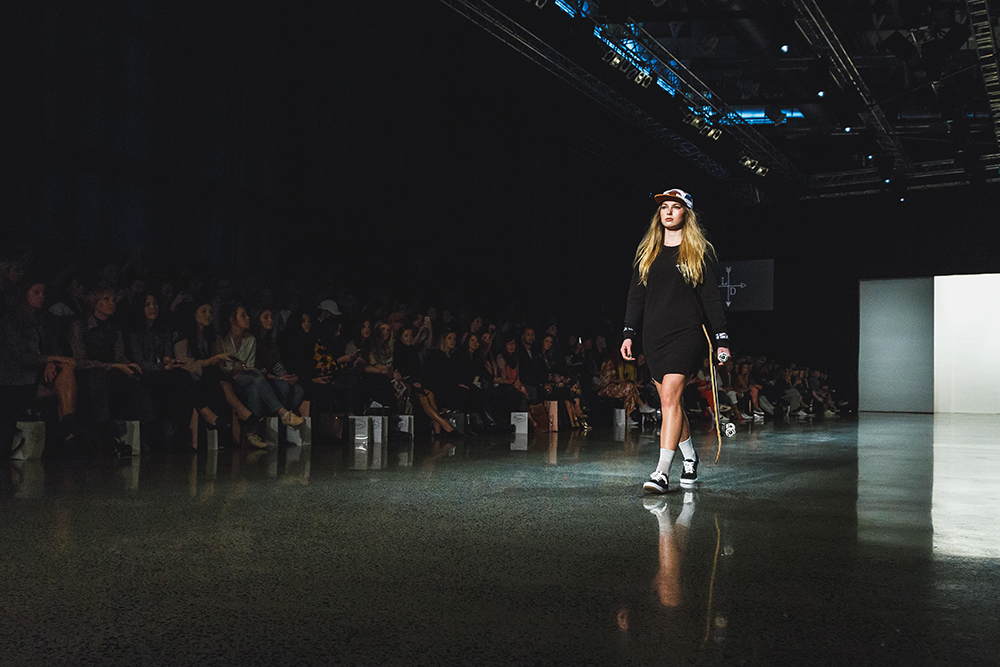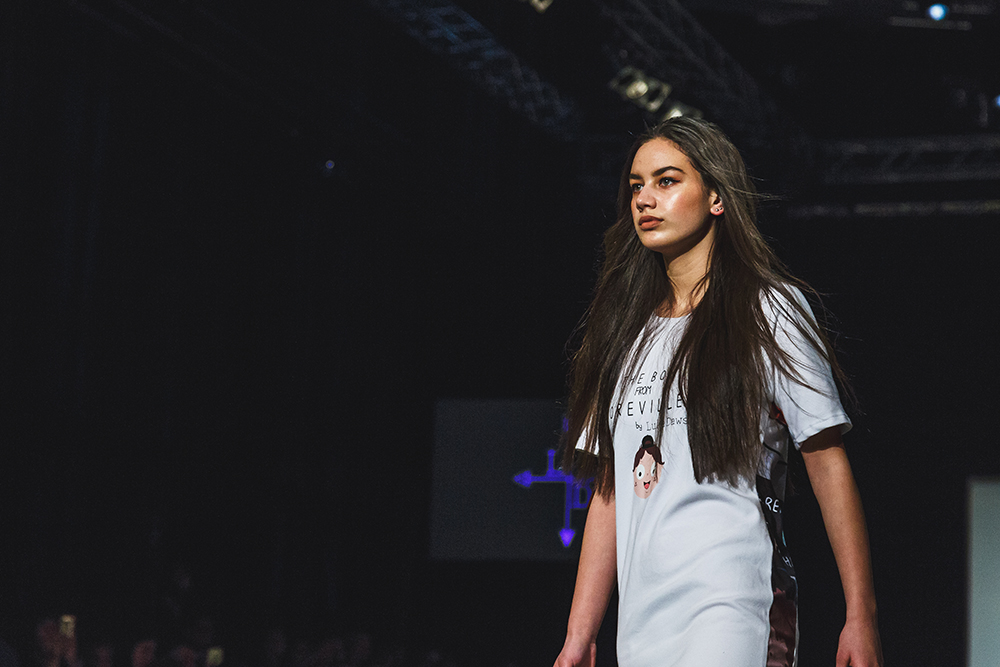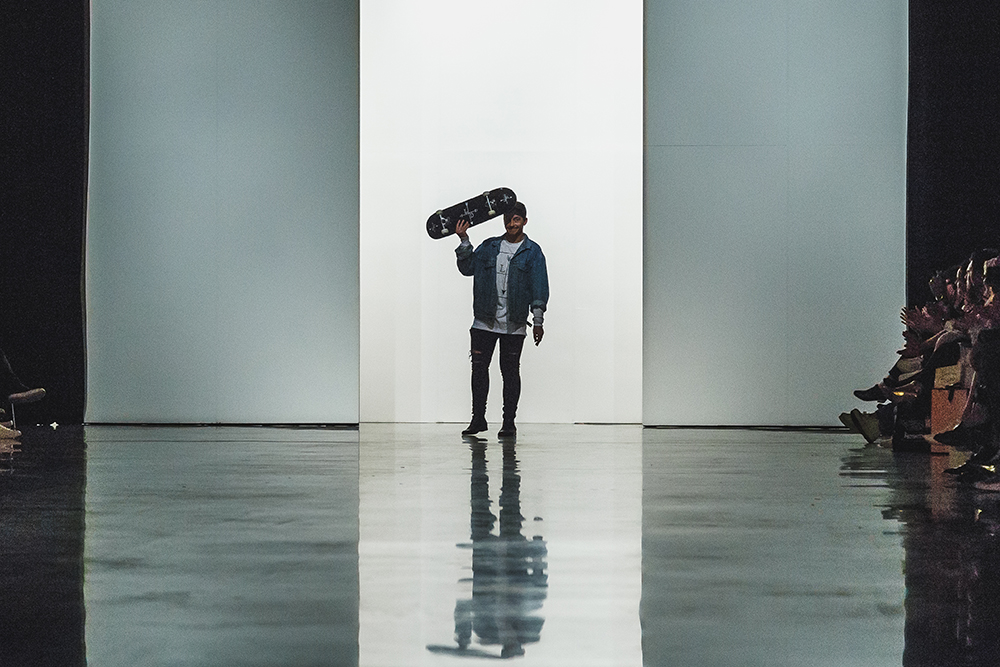 Federation
The brand that definitely scores the first place for the best invitation, ha:) I absolutely loved how they printed it with my name on it. Normally it is handwritten, so this one looked really special. 
Beautiful mix of streetwear (guess, I'm starting to get the strongest point of NZ designers!) and refined feminine mood gave the collection that unique feeling of confidence I'm such a sucker for. It's hard to describe, but sometimes, while watching the show, you just KNOW it is something good, something creative, something worth giving up takeaways and saving money on the camel trench:) Jenny Joblin certainly has that confidence, passes it on to the guests of the show gracefully, and I have no reasons not to trust her talent and the impressive history of the brand. Cause something founded in 2000 for New Zealand is already like Dior for France.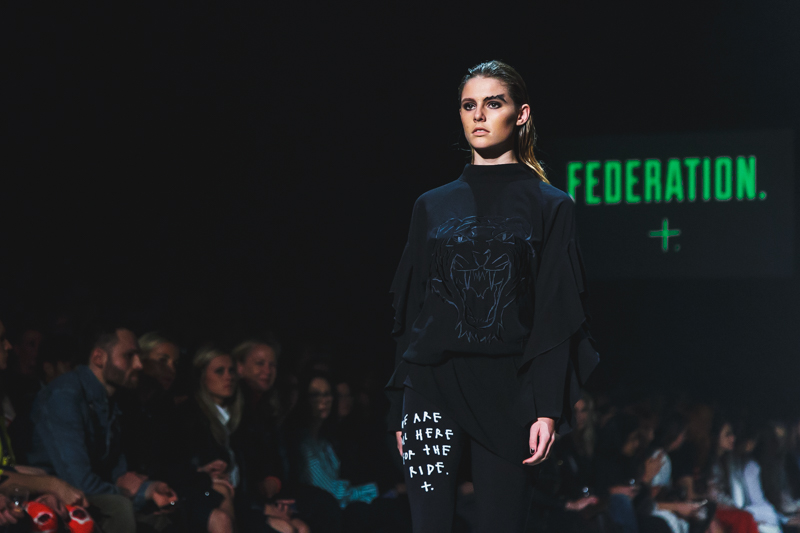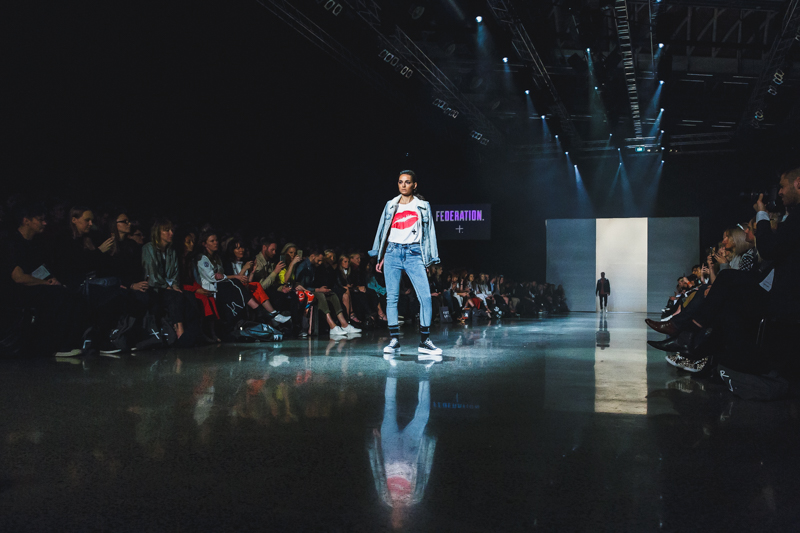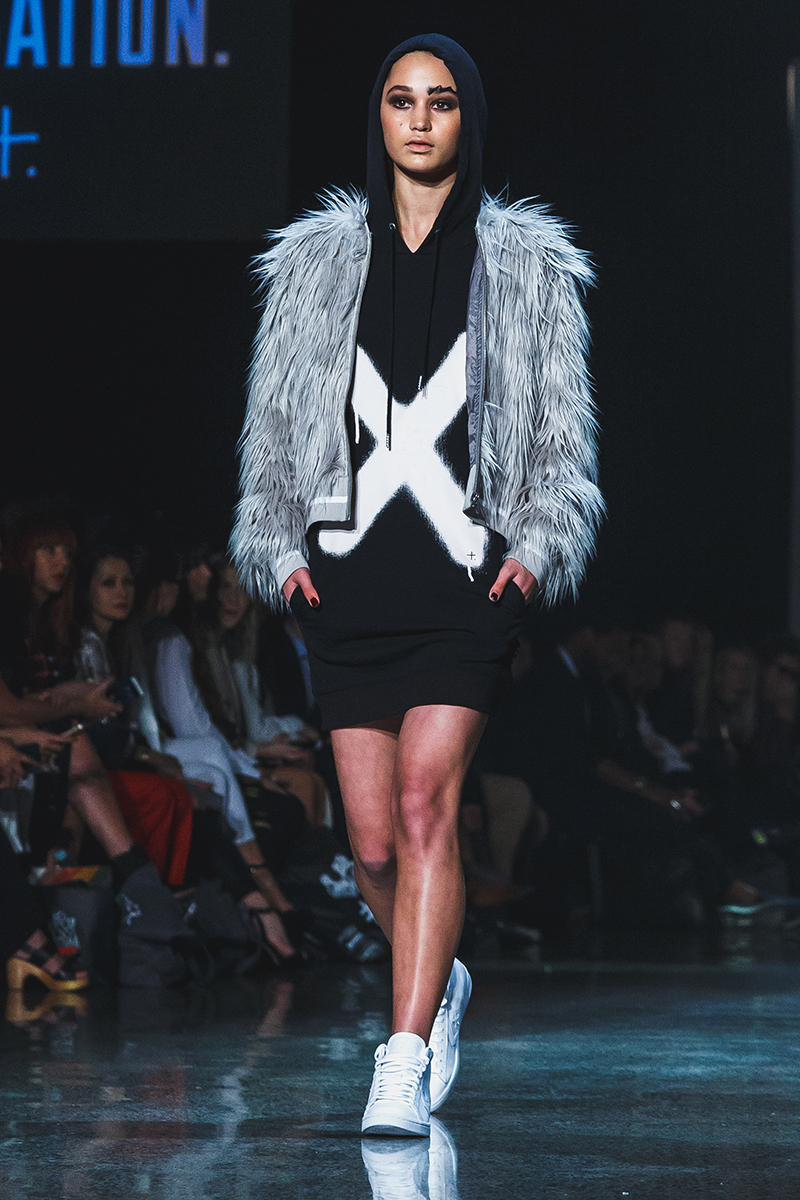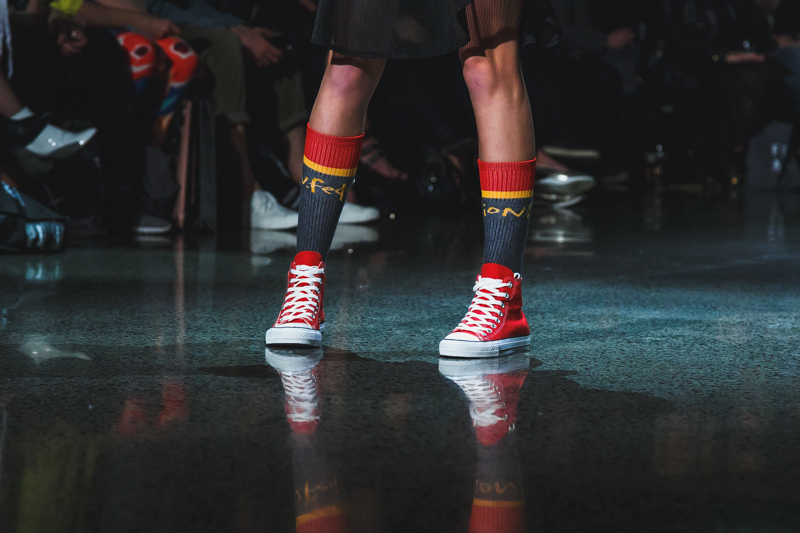 Adrienne Whitewood
Impossible to be unbiased when it comes to Adrienne Whitewood. First of all, she is from Rotorua. Which basically makes us compatriots:) Quite nice to have someone from the Bay at fashion week! Secondly, Adrienne has such a nice, vibrant, positive personality – you fall in love with her from the very first seconds! Alex and I were lucky to do an interview with her and we left absolutely fascinated. 
But besides being a nice person, Adrienne is also a great designer! Her collections are inspired by Maori culture and traditions, but she integrates recognizable prints and concepts in a very gentle manner, perfectly balancing the traditional and the modern.
I was amazed to see the amount of support she received at her first solo fashion show. And the fact that she is now expanding her brand and is about to open her store in Auckland couldn't make me happier.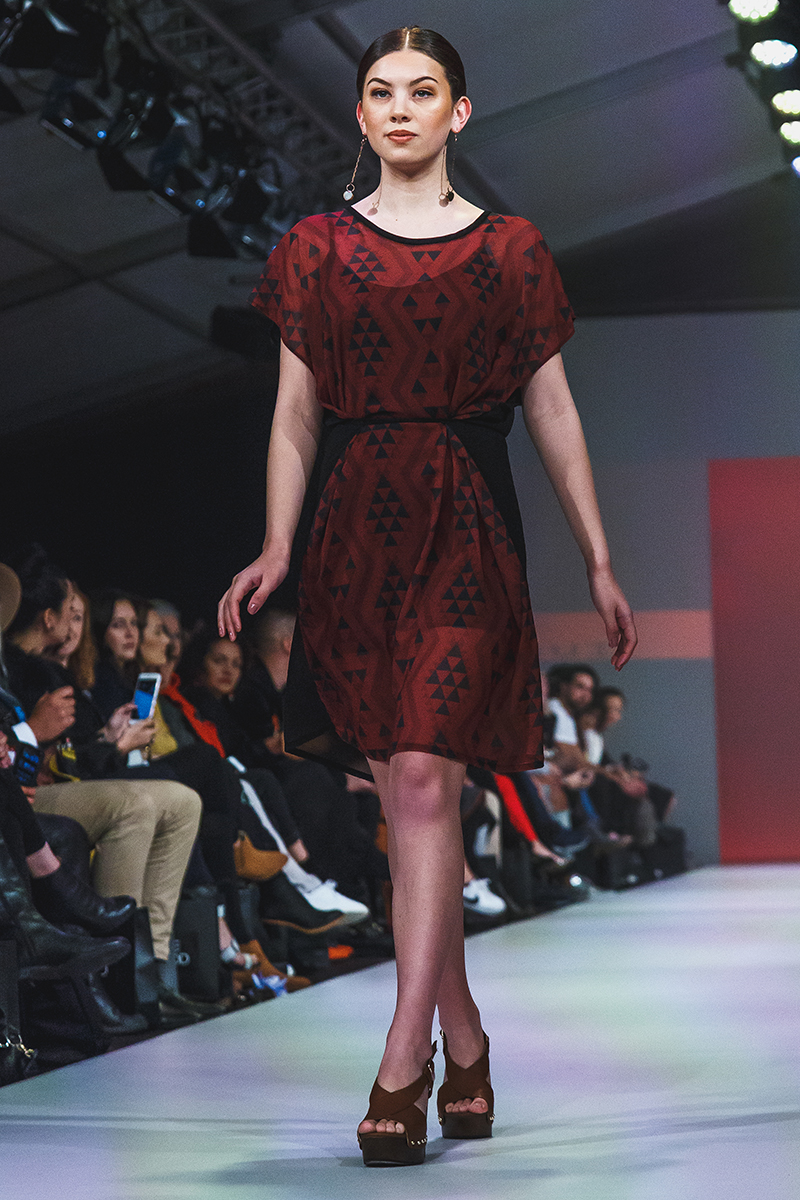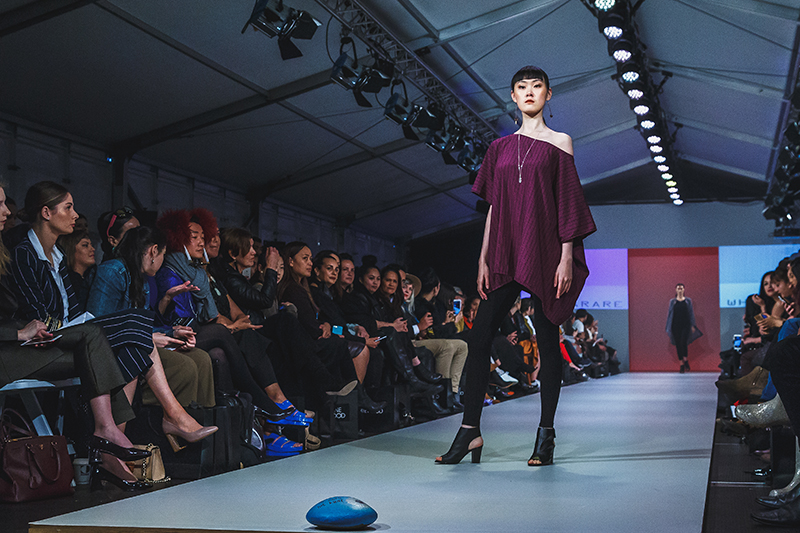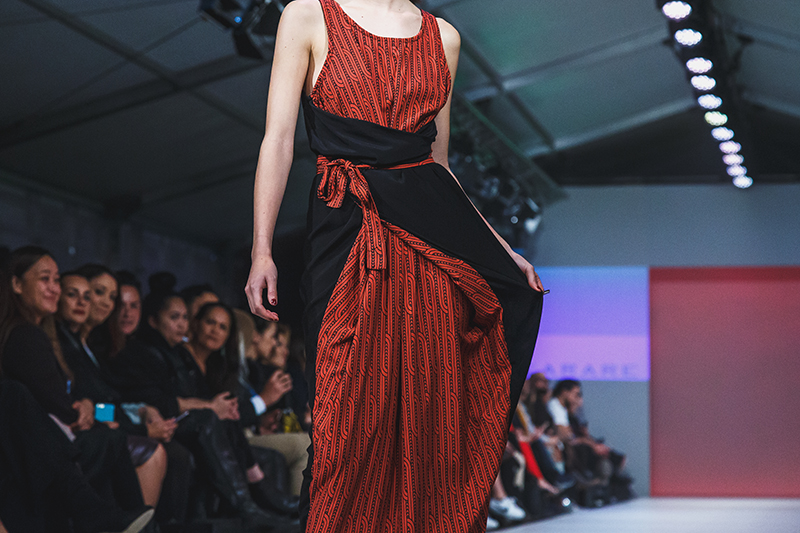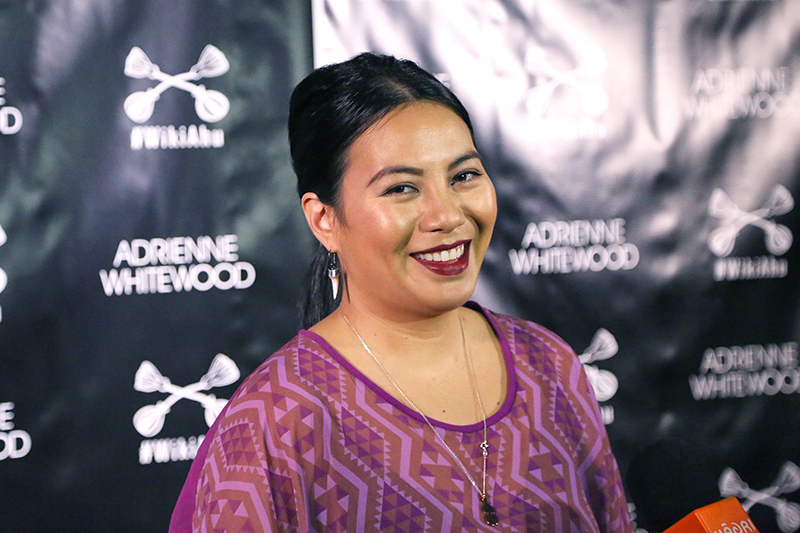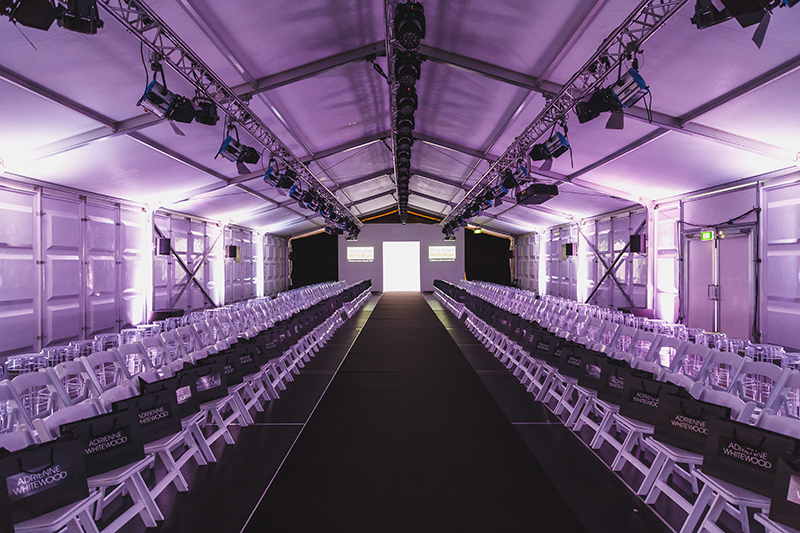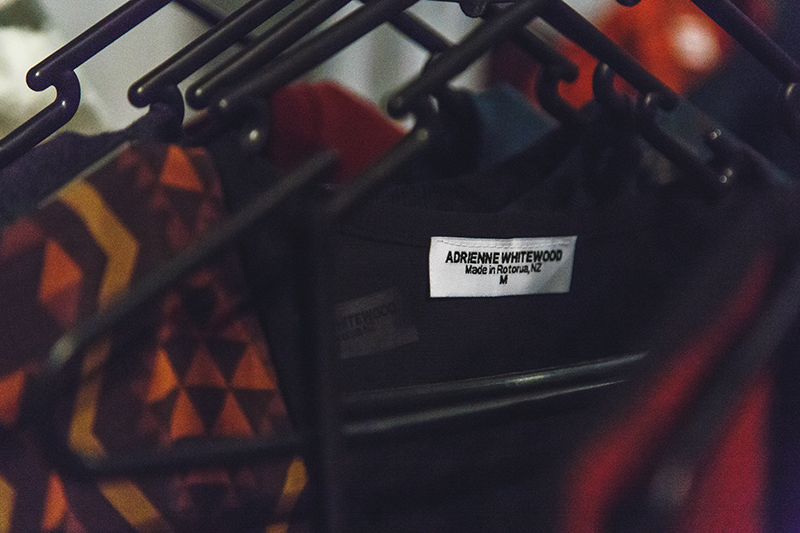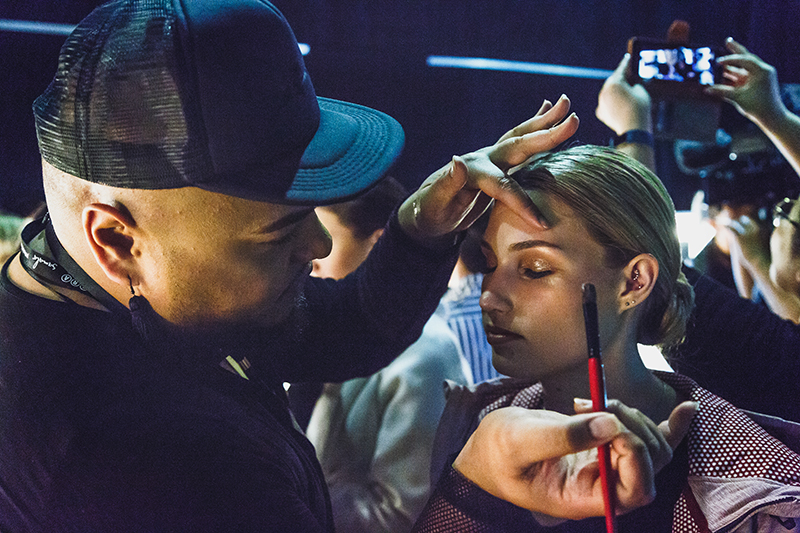 Laura Marris
Though attending Graduate Show was probably our biggest mistake (it lasted more than an hour, no exaggerations here!! My brain stopped functioning half way through the show), I'm still happy we did, cause otherwise I wouldn't have discovered Laura Marris. 
I was completely taken by the colourful pom poms and an exceptional femininity in the best traditions of Bluegirl. This Otago Polytech graduate didn't overcomplicate things like many of the future designers in that gargantuan show did. She found that golden middle in between being banal (quite easy when demonstrating floor-length dresses with flowers' print) and way too creative (quite easy at the very beginning of your way, when you're hungry to show everything you're capable of).
Really looking forward to what will Laura come up with in her next collections. It was definitely a great start!