Last Wednesday I was hosting Lascana breakfast for bloggers. For me and for the brand it was first event of such kind, when I was allowed to invite my best friends and show them the new collection. But I'm going to show you photos and video from our meeting a little later, today it's time for the outfit I've chosen that day.
To be honest, this outfit began with the fabulous manicure Make Nails salon made me specially for that day. This tropical gradient is all I could dream about! I never had a gradient before and really wanted it. Moreover, I got really sick that day and was dreaming about juicy, summer, hot manicure to inspire me and cure me.
I believe, that if you realy don't want to feel ill and need just a small happy event to feel better, the Universe itself will help you! Otherwise how else can you explain the fact that I received my new sunglasses from Wooden Trend exactly at the time I was sitting in bed, enjoying hot tea and my new manicure? I'm totally in love with them! They are made of wood and have my blog etching. Isn't it fantastic? That evening I felt like a celebrity 🙂
Of course, the red "Let it be" bag from Barbara Bui would have been ideal for this outfit (and it goes without saying that I'm totally obsessed with it!), but because of I still don't have it, I've chosen beautiful clutch and shirt from this brand.
So how do you find the result?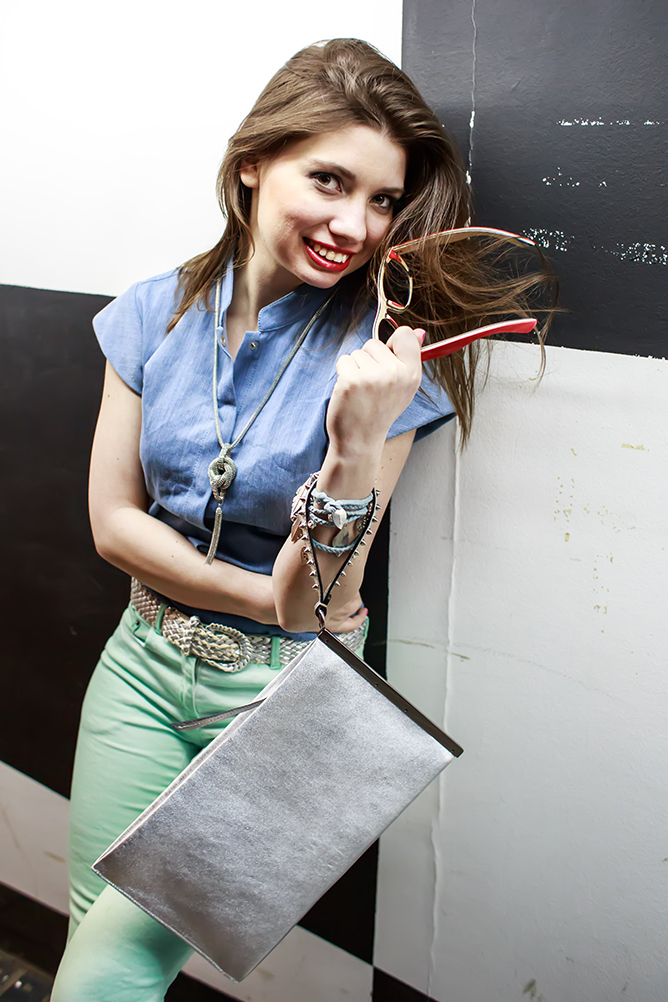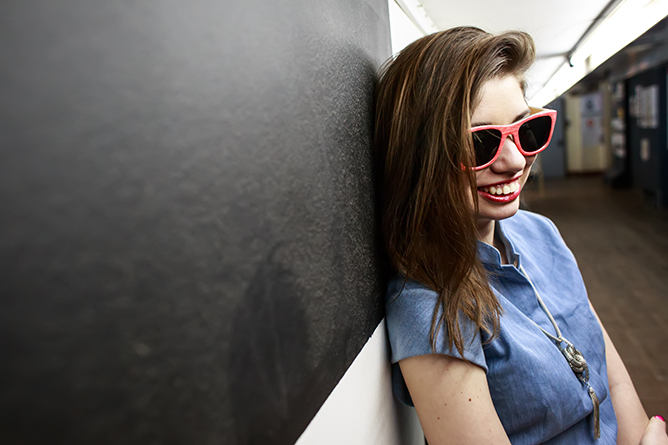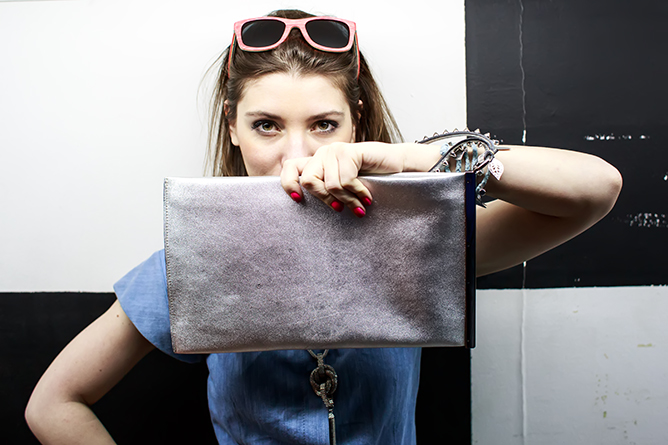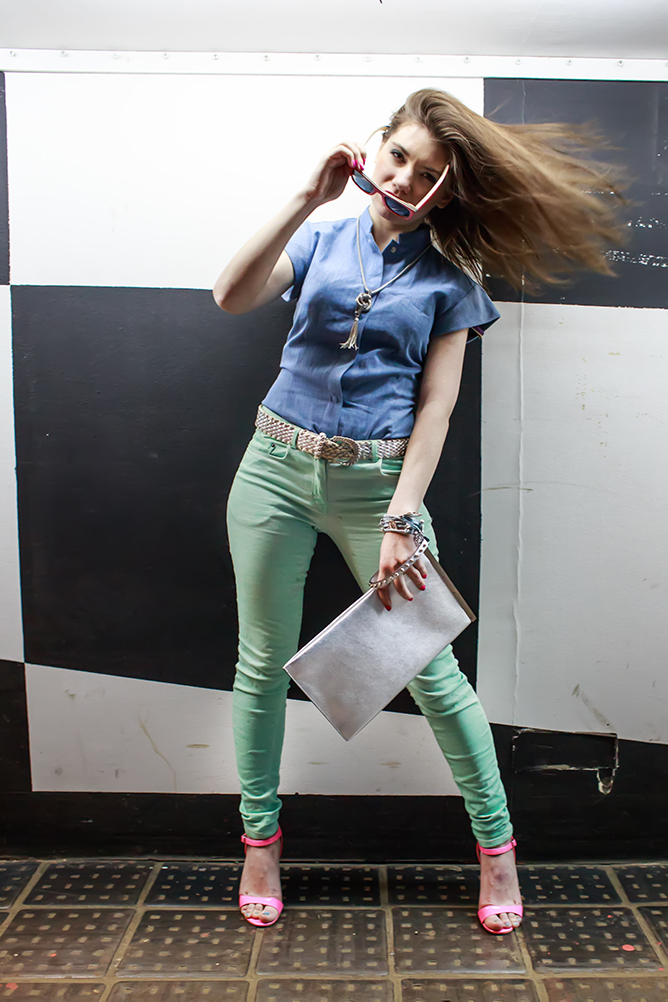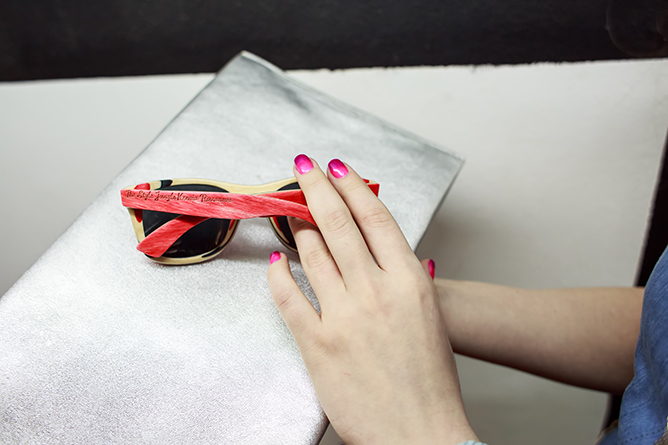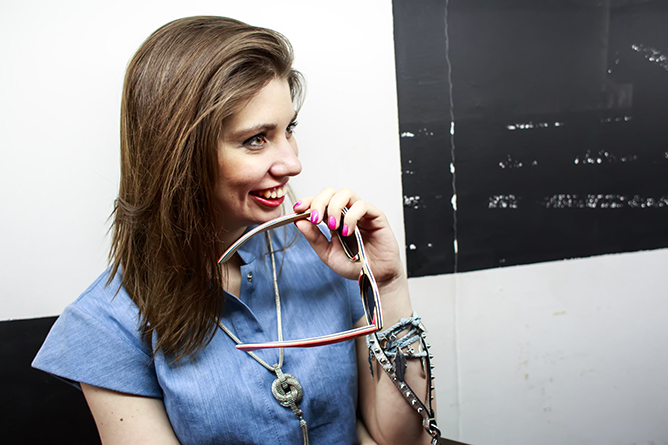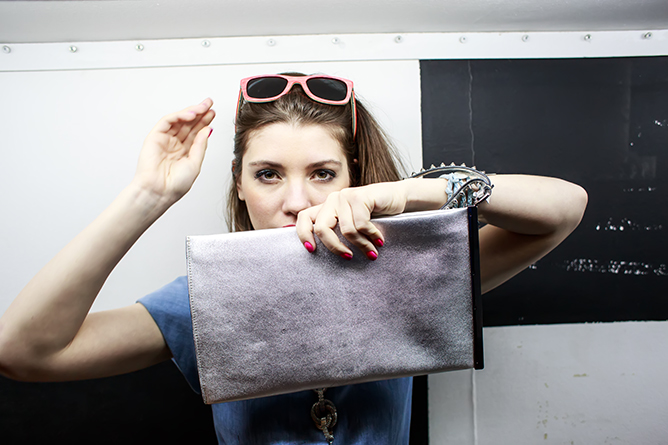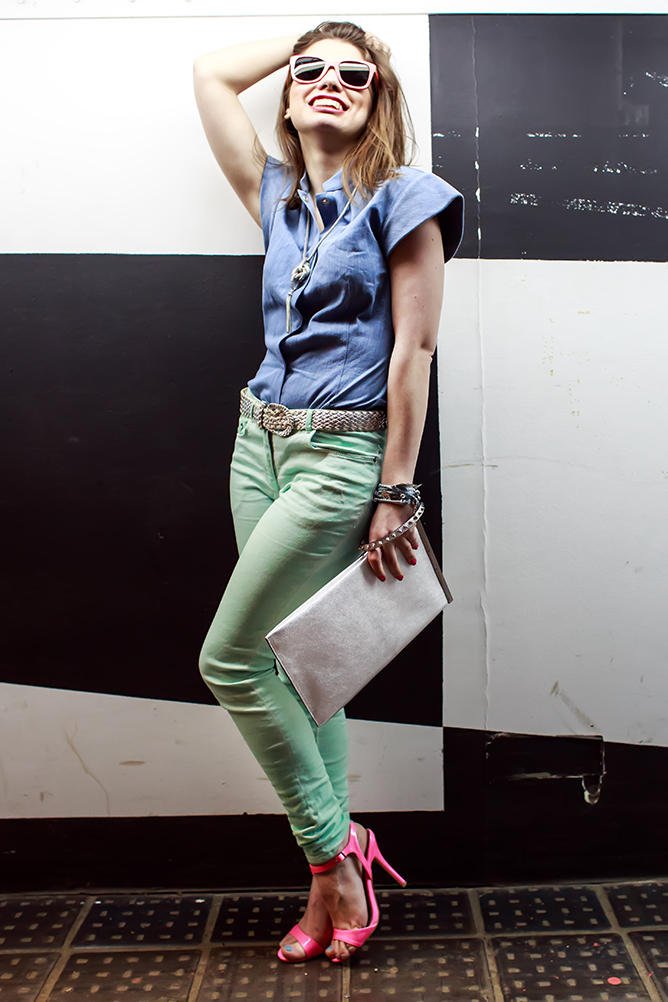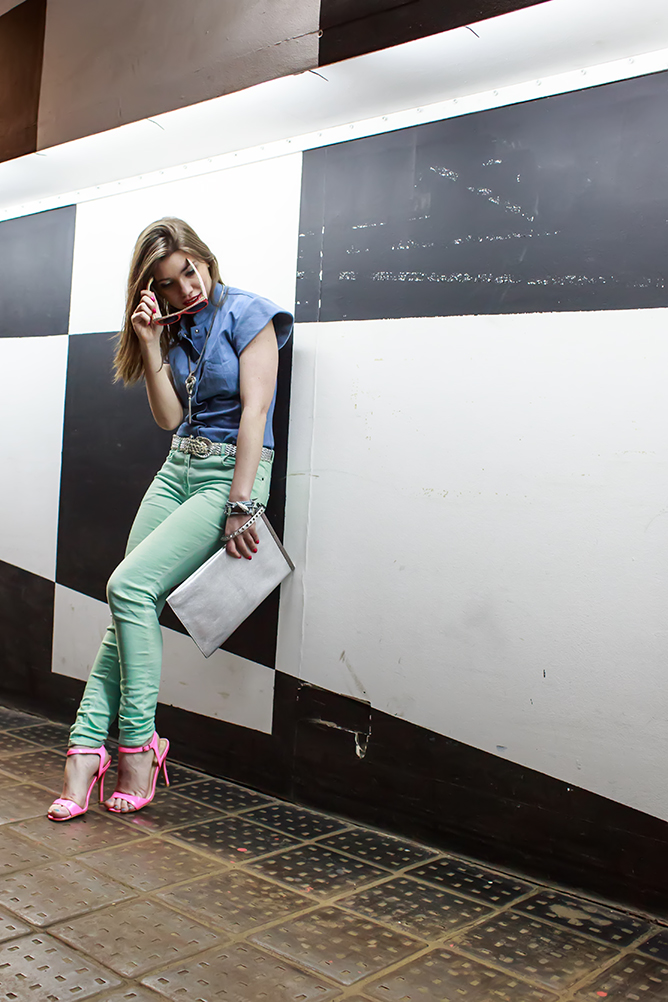 I'm very grateful to my Nastya Baranova for this wonderful make-up!
I'm wearing:
Shirt Barbara Bui
Jeans H&M
Shoes OVS
Clutch Barbara Bui
Glasses Wooden Trend
Bracelet H&M