– How cute! You-ve recently got married? – asked a friendly girl at a reception in Solo Sokos Vasilievsky, while comparing different surnames in my pass and driving license.
– Well, actually, it will be a year already on 16th, the day, I'm leaving you. Just didn't have time for all my docs yet…
That was exactly the dialog I had while cheking into a hotel in Saint Petersburg last week. After spending two days there, I was going to my last breakfast.
– Sorry, what's your room number? – a waitress from a bar was rushing towards me.
Irritated, I answered. The thing is, they do not normally check it in Vasilievsky. OK, I probably looked not that good after two days of shootings, but was it THAT bad?
– We have a special table for you today! – she answered, smiling, and hurried into the restaurant. Awkward moment, that immediately made me feel ashamed for my rude answer. When I noticed my "special table", I was literally oversuprprised! I could have never expected something like that. Because that girl from the reception remembered the date of our first anniversary and told it to the restaurant! Despite the fact I could only have shared that day with myself, because Alesha was on his Northern tour, it was so nice and charming anyway!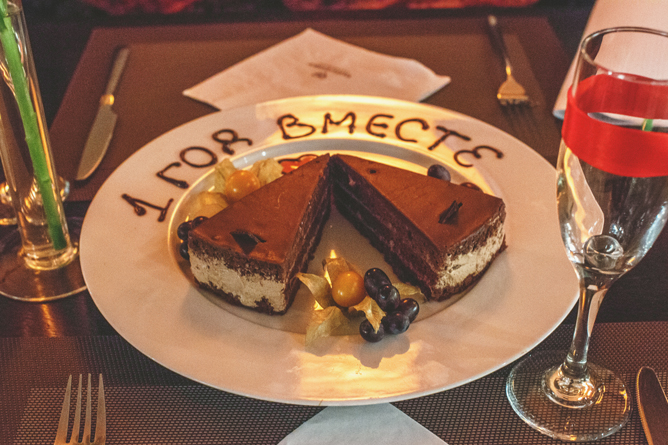 And in order to make this morning even more perfect, they also presented me (us, sorry, us) this scarf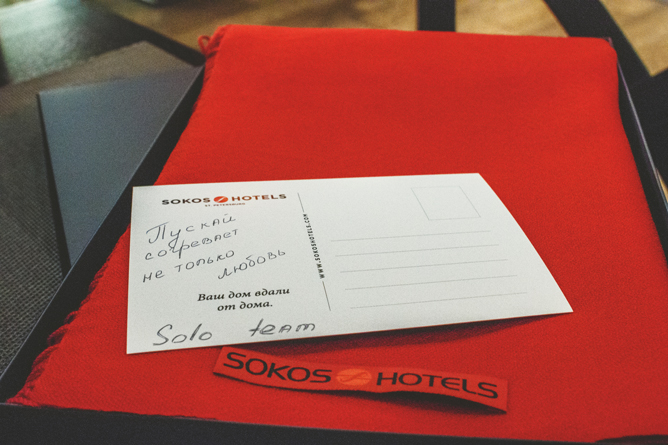 Of course, such attention to clients always feels nice and pleasing. I should notice, that an attitude like that is common for this hotel: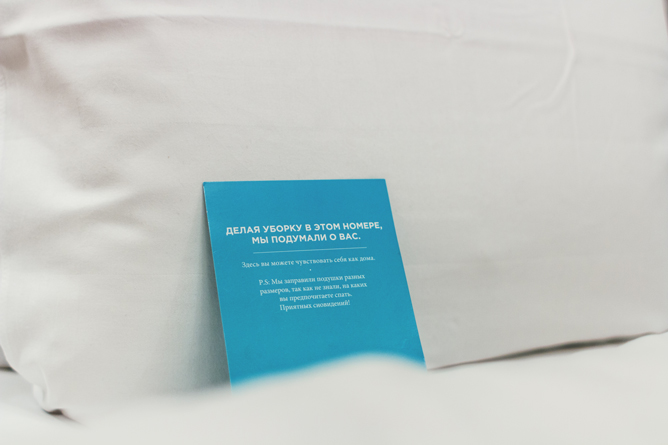 Honestly, I couldn't imagine, that I would love to live on island so much. It's like reaching "big earth" every day and coming back to your small cozy island in the evenings. Such a special atmosphere! And the hotel added a lot to it. Luckily, it has nothing to do with the most 4-stars hotels I know. There are no large lobbys, thousands of elevators and rooms for more guests, that would ever come to this city:)
Solo Sokos Vasilievsky is an elegant and not that big hotel. A lot of foreigners normally stay here and all the interiors are mode to suit them. It actually feels like a club of people, confident in themselves, that do not have to prove anything to others anymore.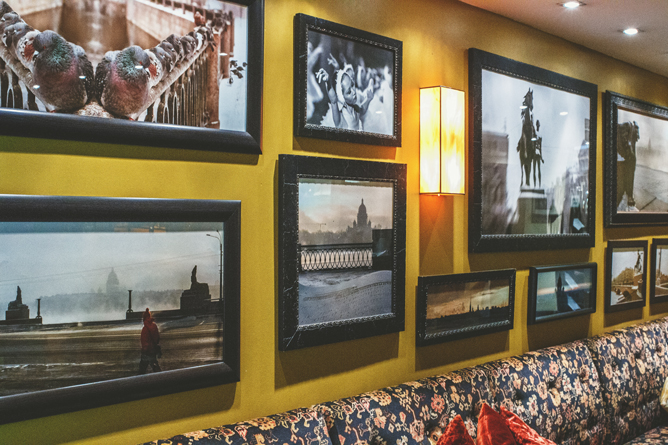 Vasilievsky has a word "design"-hotel in its name and that's for reason. A lot of exhibitions of a young as well as well known artists are usually held here. Moreover, recently they signed a new agreement with th Russian's largest contemporary art museum "Erarta". Hotel guests can now see their 2 300 pieces for free! They also offer special prices for Mikhailovsky theater tickets.
And soon they will organize special art-tours through Saint Petersburg.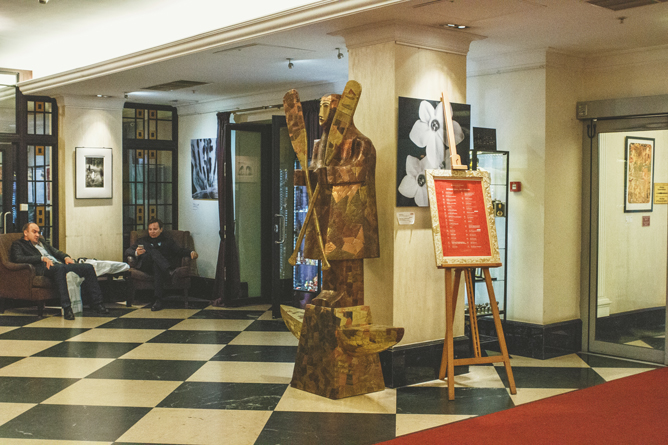 So, everything is fine with arts, but what about living? Vecause that is what really important when choosing a hotel, right?
I've chosen a standart room. Together with a breakfast it costed 107 euros or 7 500 rubles per night. By the way, Sokos hotel offer a special loyalty card for everyone, who is staying for more than 2 nights! Most of the facilities are only available in Finland, but some good offers are also included in Russian hotels.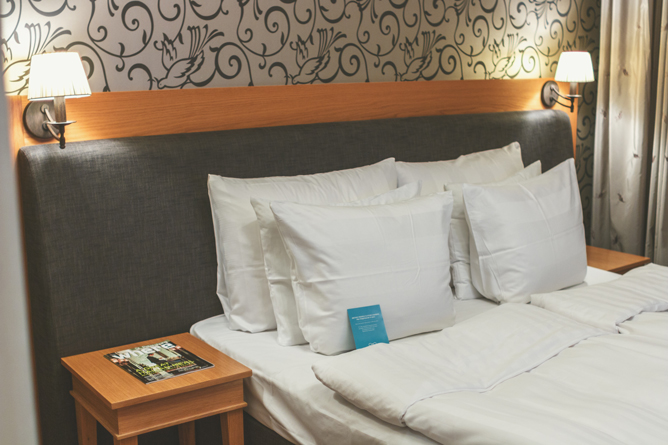 So, for that money you will get a spacious room with a mini-bar, free Aqua Minerale bottles and a tee and coffee set with a couple of sweets.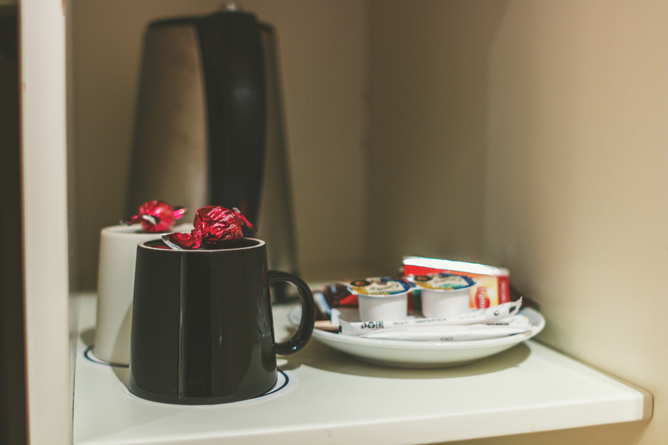 By the way, they also have parking there. It will cost you 1000 rubles per night, but honestly, I never felt sorry for giving away those money! It's really worth it, because it's not that easy to find a free spot for a car in Saint Petersburg.
But, unfortunately, they have no SPA-zone there. Of course, guests are invited to visit another Sokos in the neighborhood, where they have a luxuty SPA with 8 different saunas. And what about this particilar one – they only have one sauna there. It's quite nice and cozy but is not nicely located. You will have to follow a long corridor with a living rooms, before you will find it. Honestly, for a couple of times I even thought I took the wrong way!
But when you finally reach it, you receive a really good relax. I have no idea, why guests o not come there, but I've spend my 1,5 hours there all by myself!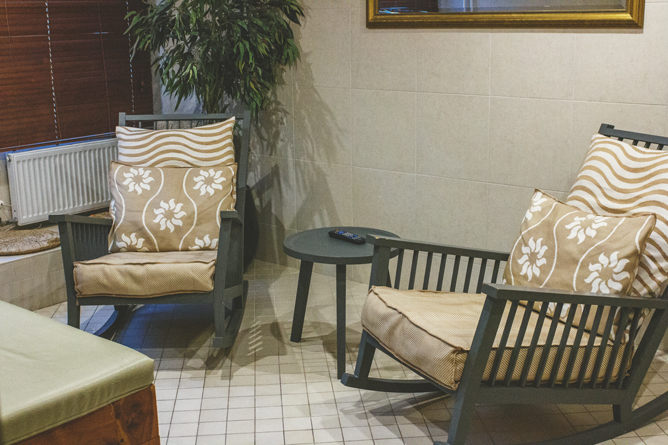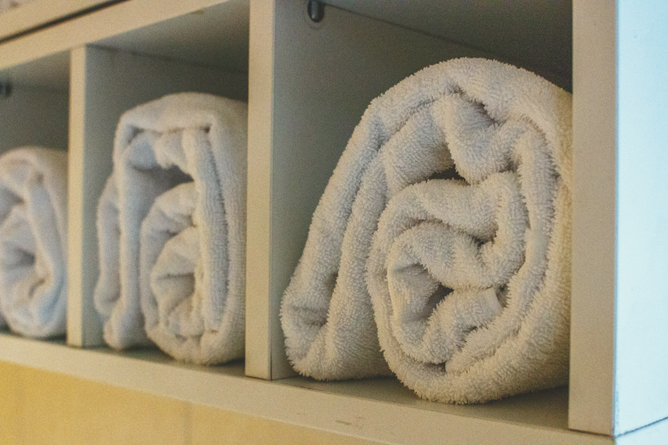 After having such a great rest and an even more great sleep in a perfect bed, I finally went for a breakfast – my favorite part of a day.
They serve buffet in Sokos Vasilievsky since 7 a.m. But I recommend to go there a little later in order not to be confused by a big number of group tours trying to have their breakfasts all in one time. But I little later Repin Lounge Restaurant&Bar on a first floor turns into a place for a lazy and aristocratic mornings with a tea from a samovar, pancakes, cheeses and so on. During the day they serve Russian and international cuisine in here.
By the way, they also have a pub in this hotel. Here you can drink beer or try one of the best whiskey collections in the city.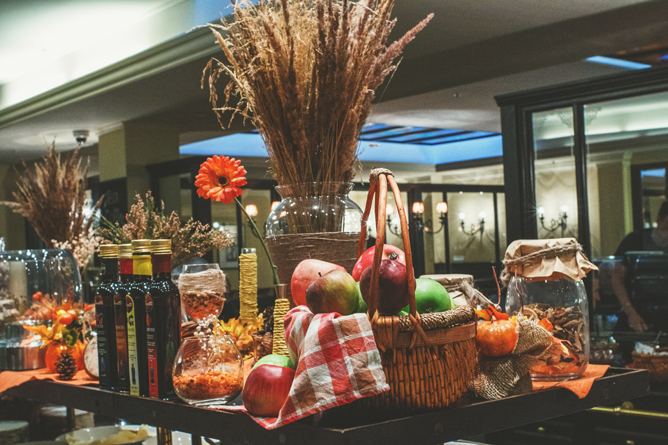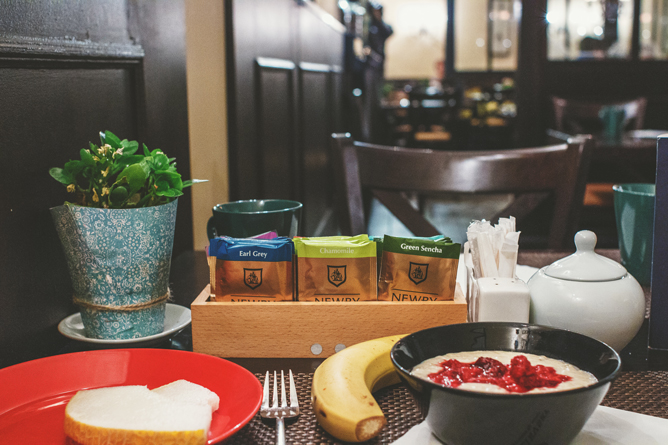 That is how I've spend those romantic days recently. And let's remember that moment once more: