Sometimes you only need a tiny jewellery casket, decorated by a talented artist, to understand how huge and epic Russian culture is. Unfortunately, fewer people now know that even Moscow suburbs are powerful centres of traditional Russian crafts. Fedoskino with its caskets, for example, used to be a great attraction for tourists from all over the world and country and now every sale is worth a celebration for local masters. But we are the only ones who are able to keep those amazing folk crafts alive! So why not to spend one day visiting some museums if you occasionally find yourself in Moscow?
Jostovo
Probably the most famous craft in Moscow region. People produce amazing trays in here. And the museum of these is a small building of 3 rooms filled tightly with the trays of different years. Be ready to experience a lot of emotions, cause the technique is epic! Those flowers, birds and fruits look like a 3D-pictures, though they all are handmade. After looking through all the masterpieces walk to the local souvenirs shop to buy one for you. The cheapest costs 800 rubles (about 15 dollars) and one of those is currently a part of my New Zealand house decoration:)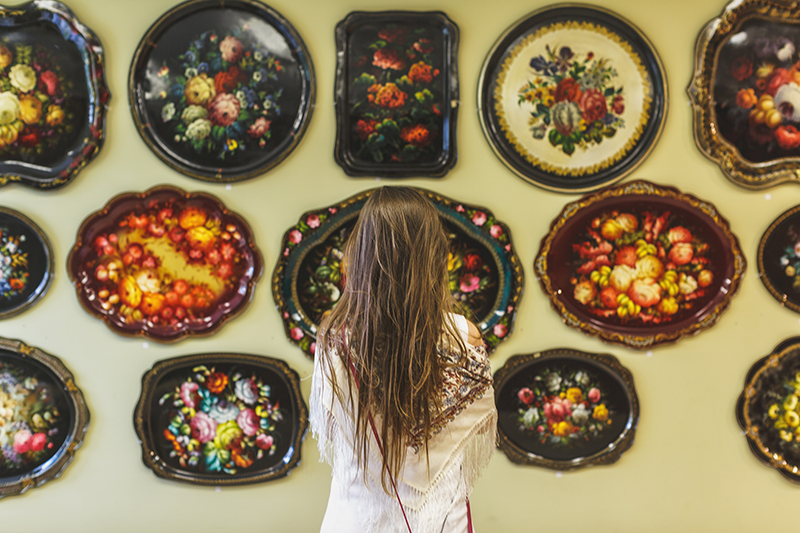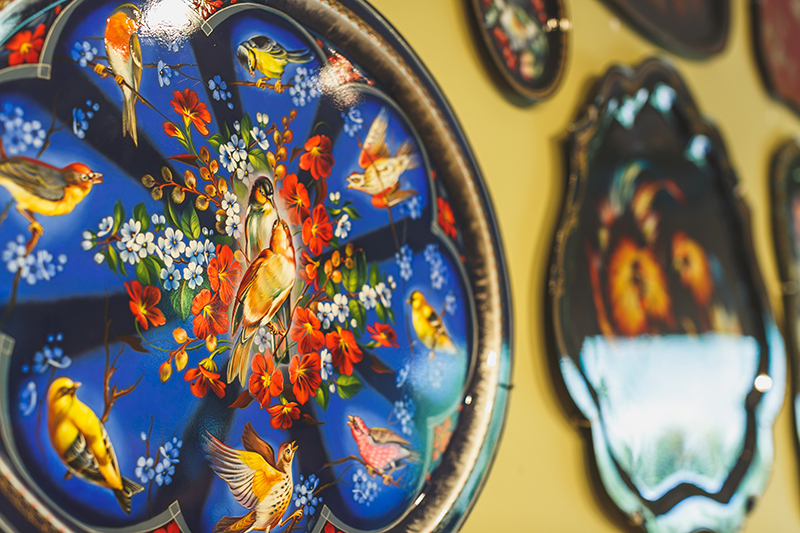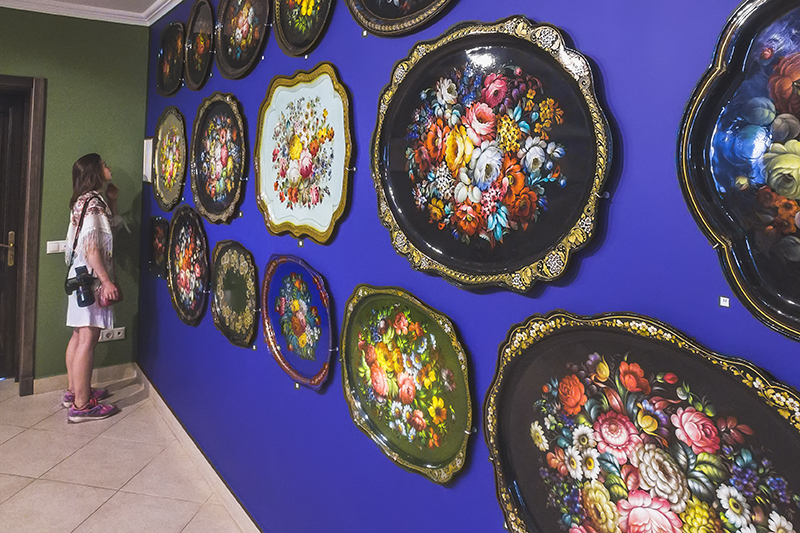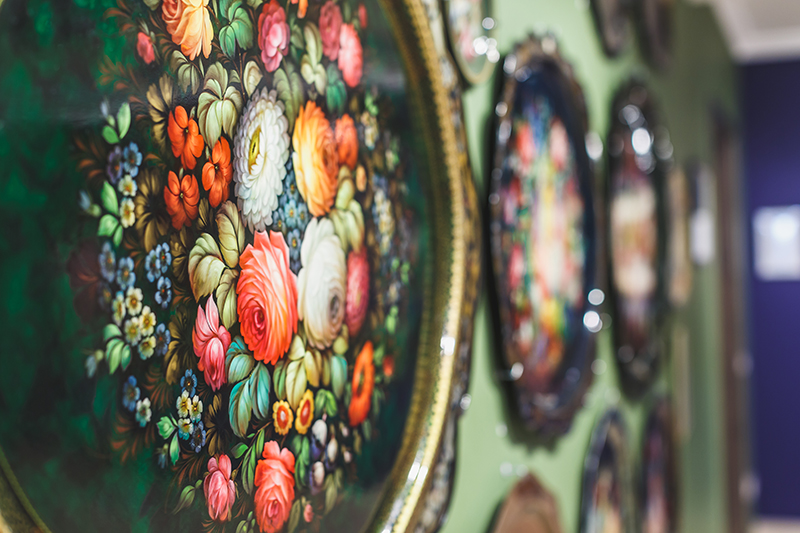 Fedoskino
But before visiting Jostovo, I would recommend visiting Fedoskino, where the most amazing caskets are being produced since the XIXth century. Actually, Fedoskino is also the motherhood for the Jostovo crafts. Firstly the trays and the caskets were even made the same way from papier mache and later trays' masters switched to the sheet metal.
As for me, Fedoskino is one of the best and the most interesting crafts museums. It consists of two floors and here you will find lacquerware from different years. The most surprising ones are definitely those of the Soviet period – with pioneers and Lenin. Honestly, I have no words to describe those emotions you feel, while looking through the tiniest caskets, made for rings or earrings, that have the detailed portraits of their owners or the exact copy of the famous Russian paintings on their top. How talented were those artists!
The museum is open every day and on weekends you might be lucky to also spot the traditional Russian festival with samovar and pastries.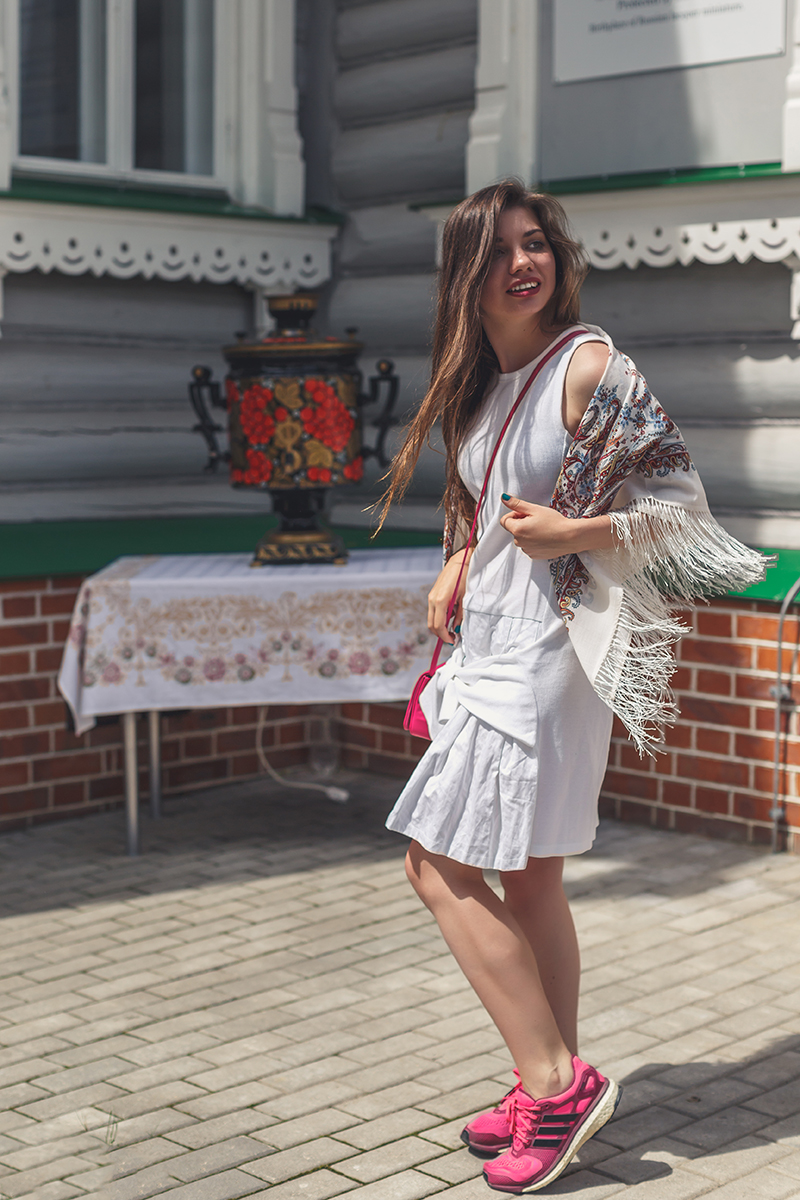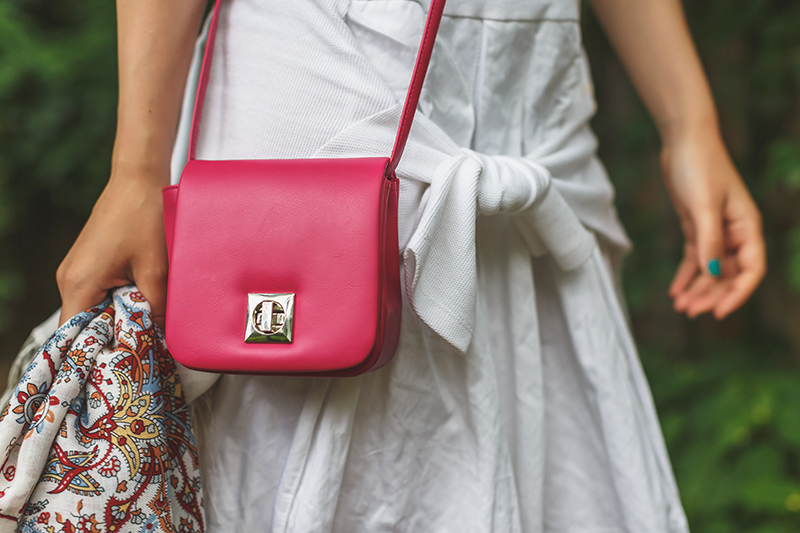 I'm wearing:
Dress NATASHA DRIGANT
Sneakers Adidas
Bag Next.com.ru
On the other side of the road from the museum, you will find the factory and the souvenirs shop inside. Pay it a visit even if you are not buying anything (those caskets are rather expensive – up to 286 000 rubles or 4 500 USD), cause local saleswoman can tell a lot of interesting facts about the masterpieces you will see it. Moreover, besides the caskets, there are also some brooches, earrings and necklaces, that are pretty much affordable.
Gzhel
Of course, it's impossible to miss Gzhel while exploring folk crafts nearby Moscow, cause they're painted in blue porcelain statuettes are famous all over the world. By the way, did you know, that there wasn't any special idea behind the blue paint? Just the fact, that after the war it was quite difficult to find everything, that masters needed and the blue paint was the most affordable and easy to get. As in most towns like that, besides visiting the museum and the shop, you can also pay a visit to the local factory to have a look at how exactly everything is made. Make sure to book such excursion in advance! I guess, it should be very interesting for kids!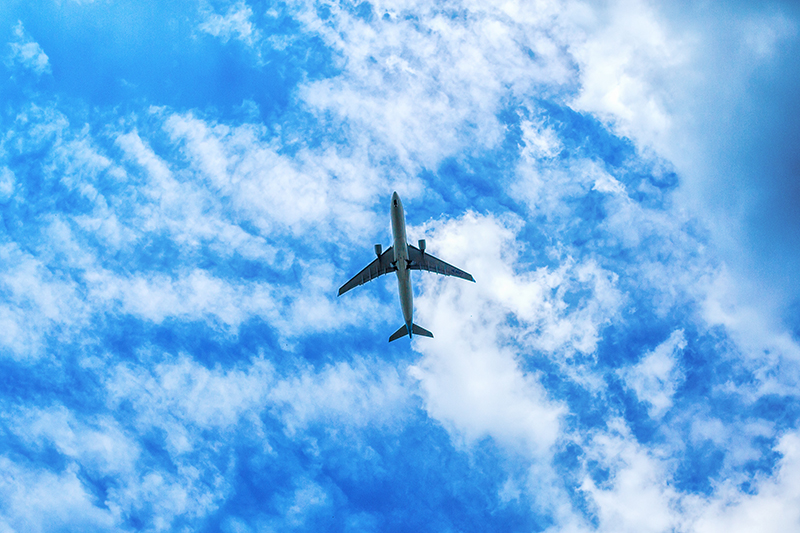 Dulevo
Not as widely known as Gzhel, but one of the largest porcelain factories in Russia! Actually, many people in our country possess tableware from here, they just have no idea about it. Dulevo and Gzhel are also twins like Fedoskino and Jostovo – they both were settled by one person. But be careful: the museum in Dulevo is closed on Sundays, so you'd better plan a trip for another day. When you're in Dulevo, don't forget to visit the local historical museum, cause they offer tea ceremony with Dulevo service.
Bogorodskoe
One more place I wish I had a chance to see but didn't manage to get there this summer. It is a place, where traditional wooden toys and statues are being produced since the XVth century. And today local artists are still one of the best in it! According to their website, Bogorodskoe is probably one of the largest and best museums, devoted to folk crafts around Moscow. They even have a personal park, hotel and cafe. Easy to spend all day long! Or to combine a trip to here with a short stop in Sergiev Posad, the birthplace for the famous matreshka.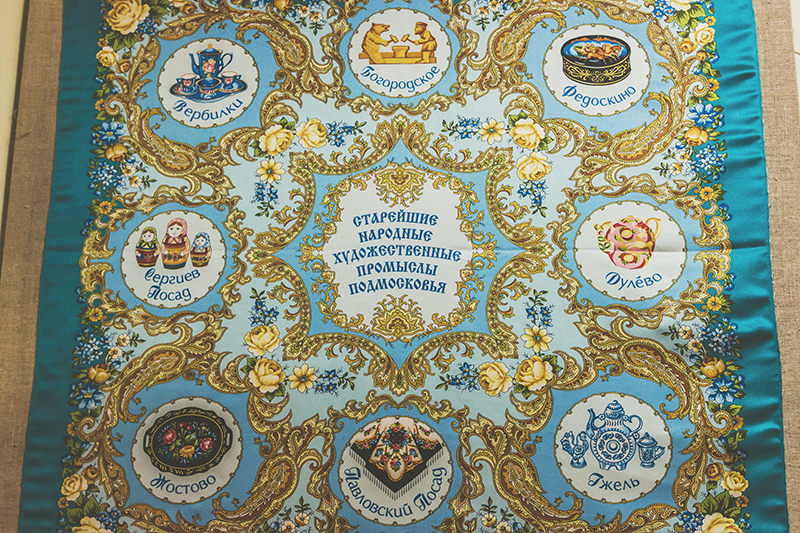 Sergiev Posad
You've probably heard about this place due to its huge religious meaning in Russian history and modern reality. But Sergiev-Posad also happens to be the place, where matreshka was invented. The museum of Russian wooden dolls is located just opposite Sergieva Lavra and is also famous for its collection of the dolls, that belonged to the imperial family.
Hotkovo
This village is not only famous for the historical Abramtsevo country estate (here is our detailed reportage from there), but as a place, where the traditional wooden thread was born. Though there is obviously a museum devoted to that, you can spot very special wooden railings and roofs in Abramtsevo itself. They remind of traditional Russian embroidery, only made of wood.
Pavloskij Posad
Of course, it is the place, where the famous shawls are made. Their shops can be found all over Moscow, Petersburg and other Russian cities, but the cheapest option is to buy them here (the largest one 146×146 cm made of wool would only cost you 2 570 rubles or around 40 dollars). But before shopping, make sure to visit the museum. By the way – all 3 attractions in this town are located in different places. Though they are not very far one from another, you'd better have a car.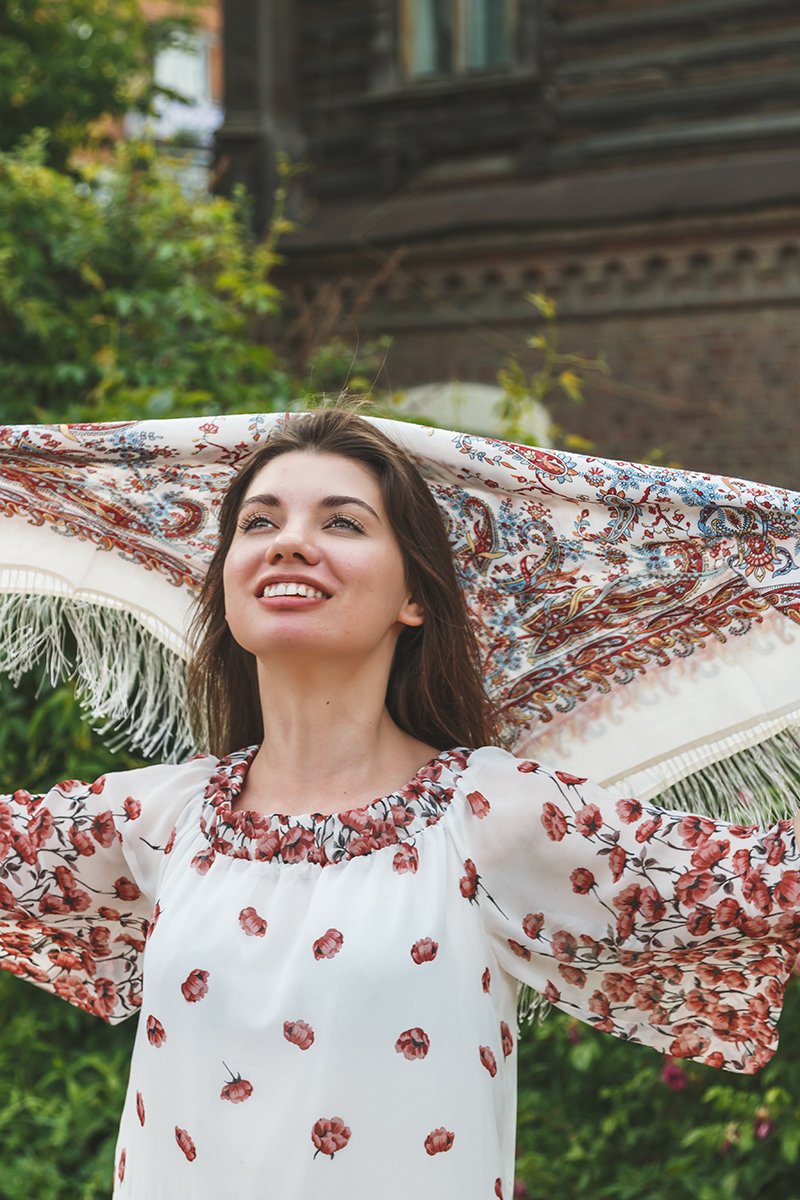 I'm wearing:
Dress LIBELLULAS