To wear princess dress for a BAD GIRLS' Party? That was definitely one of my best ideas:) And I'm totally in love with brands who are able to turn all your day into a fairy tale. But lets start with the beginning.
My fairy tale that day started early in the morning when I visited showroom to choose a pair of perfect Vicini for Centro to wear to the party later that day. Girls were running all around, trying to find the right size and the best match to my dress. It was like… you know, a fairy tale!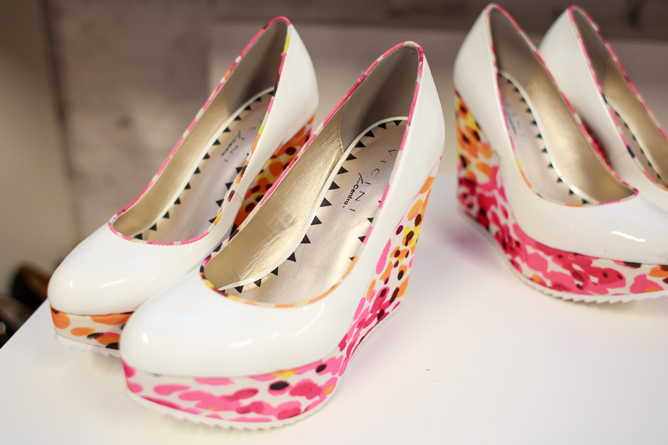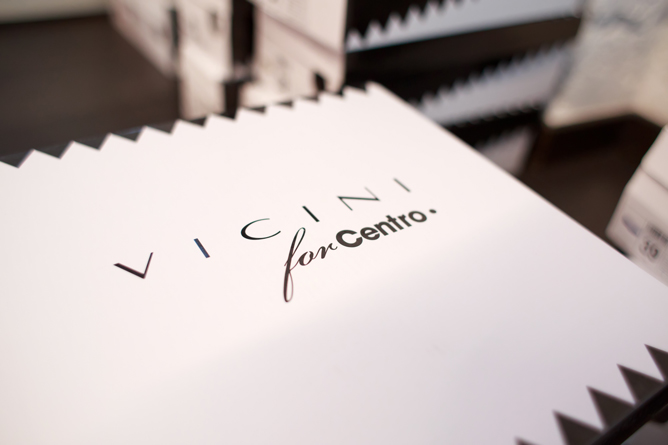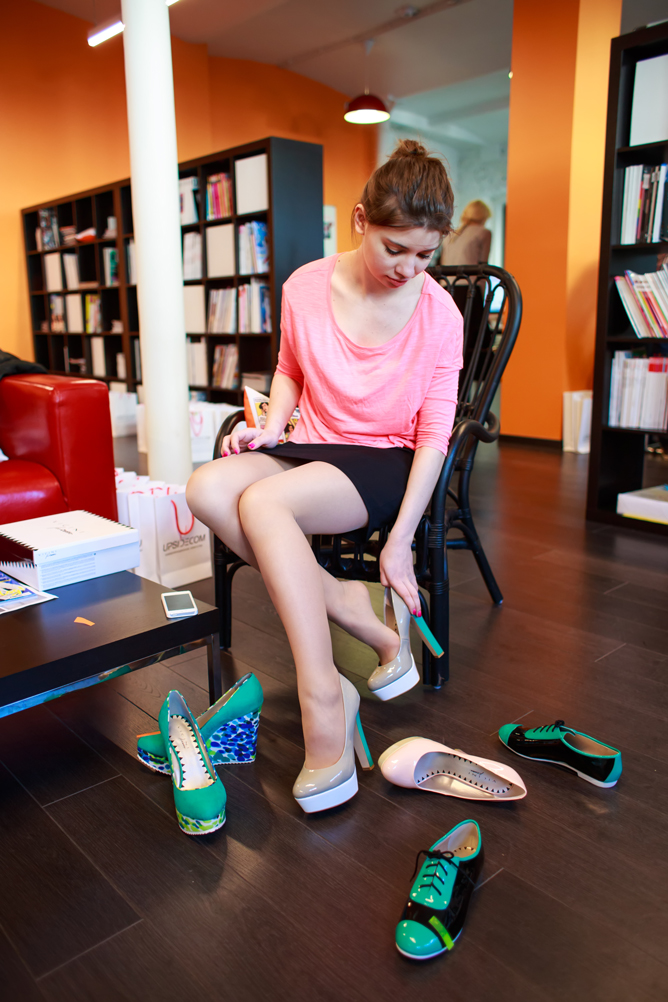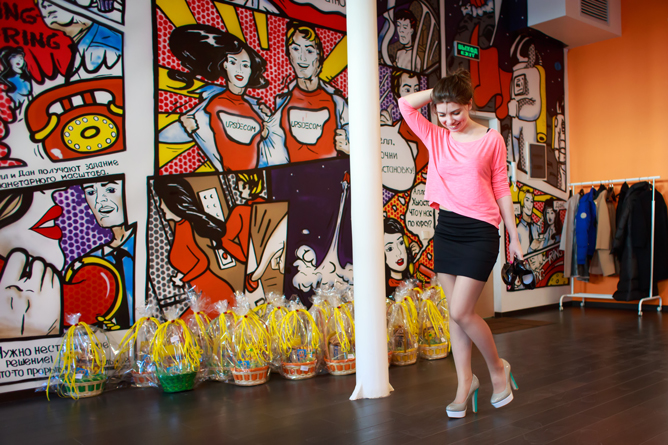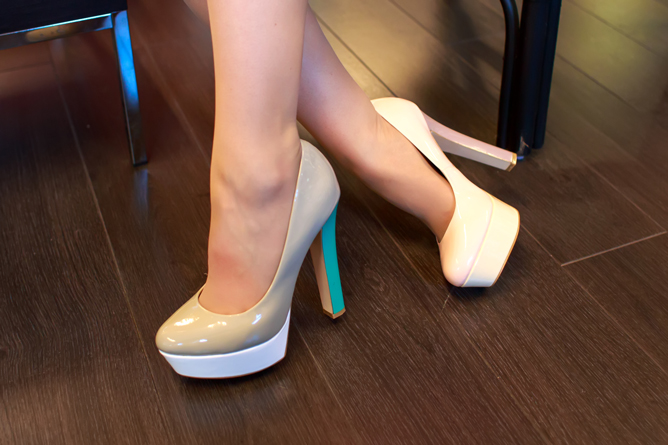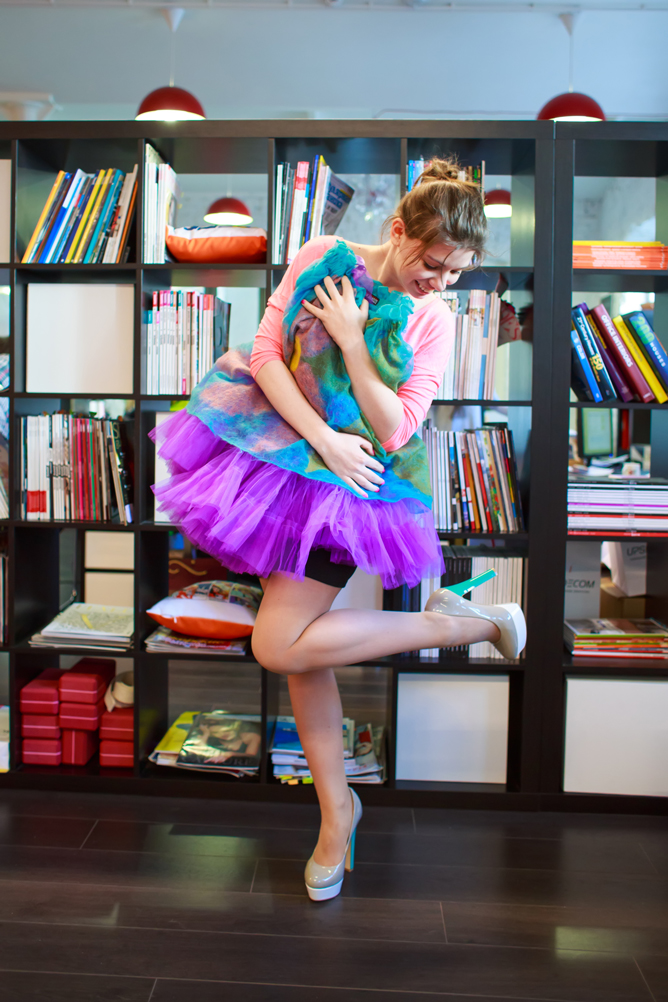 And we also good two delicious cream-honeys (first time to try them!) with berries and nuts.:)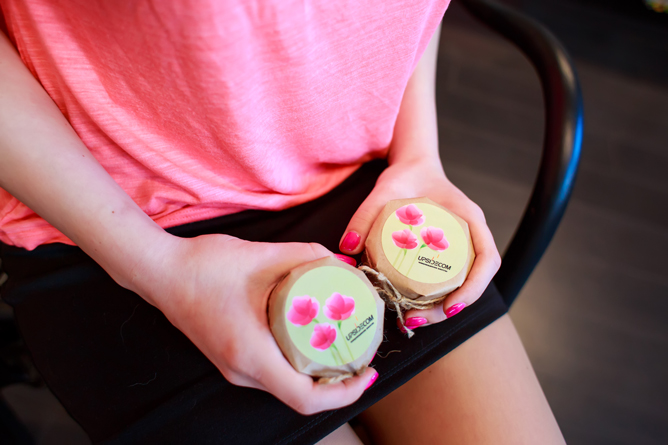 After fitting I went to Yes! magazine office to do some work. But honestly I was more about instagramming my dress and accessories, choosing my make up and hair style…
And finally it was time to go! Alesha picked me up at the office like a real princess and we went to the club.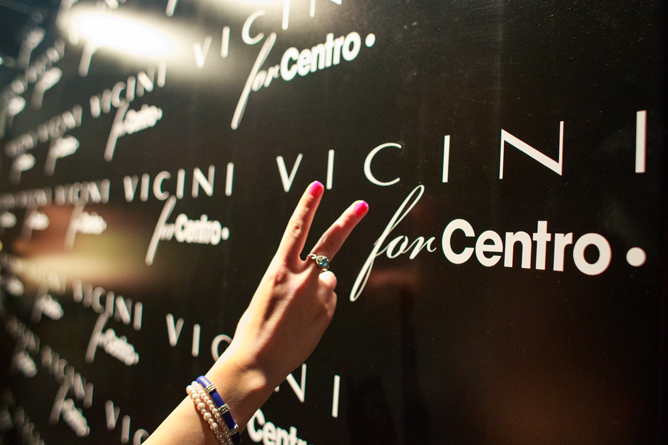 But let me tell you something extraordinary at first! Cause I only entered the club, when suddenly everybody started to make photos and compliments to my dress. And that is the main thing! Because I almost made this dress myself. Well, of course the upper part belongs to my beloved designer Goga Nicabadze, but originally it looked like this. I added the under skirt, seen in this photoshoot and a belt. Obviously, the dress now got absolutely new look and mood. And freankly speaking I'm freaky scared for Goga's reaction. Hope he is not of those designers who don't appreciate anything new in their original concept. But anyway all that unexpected attention was worth it!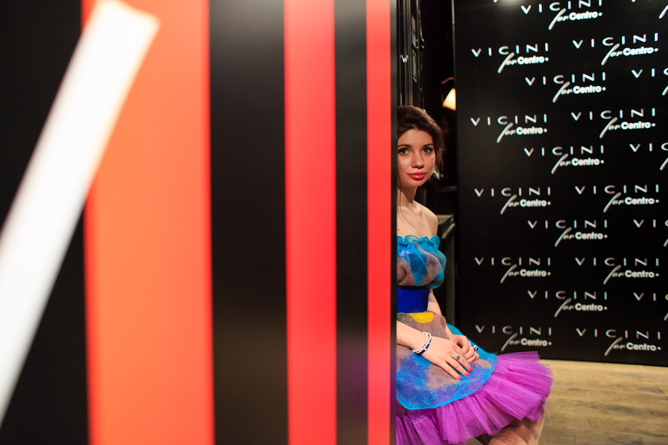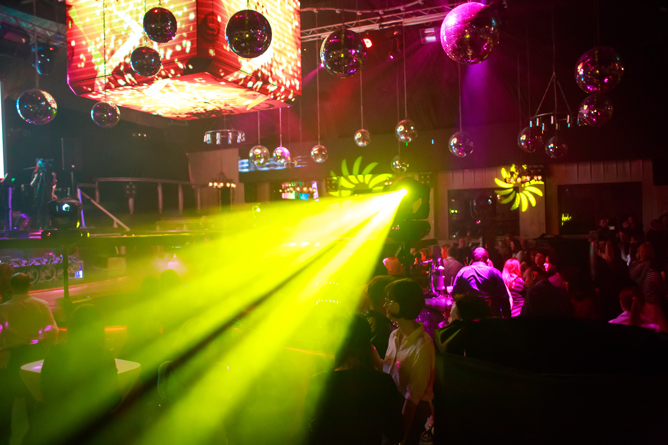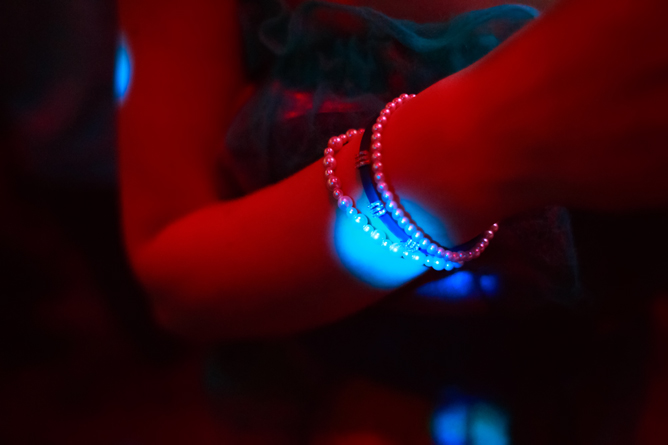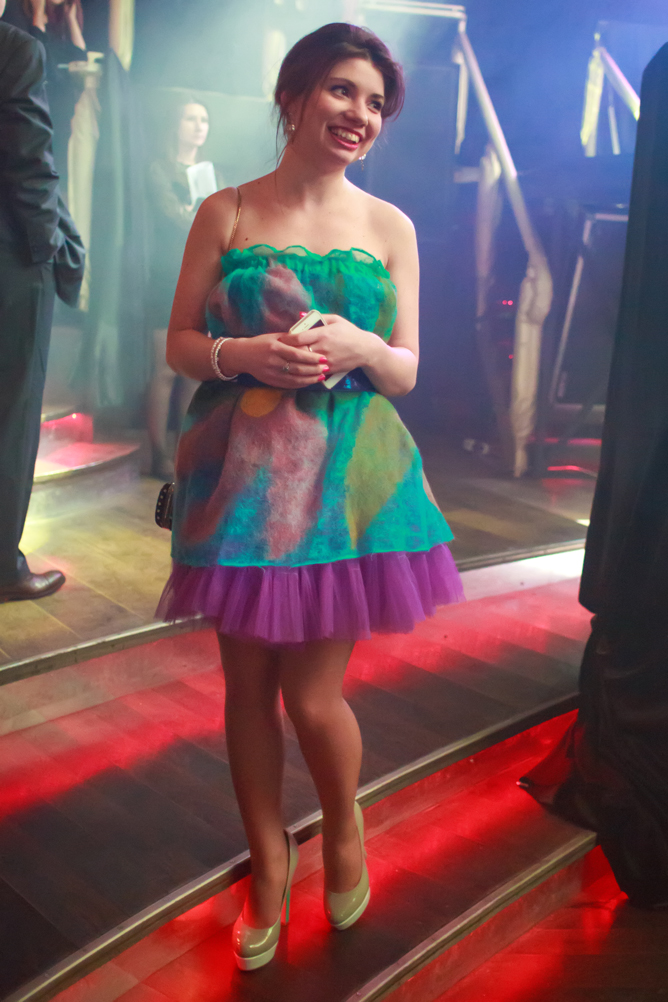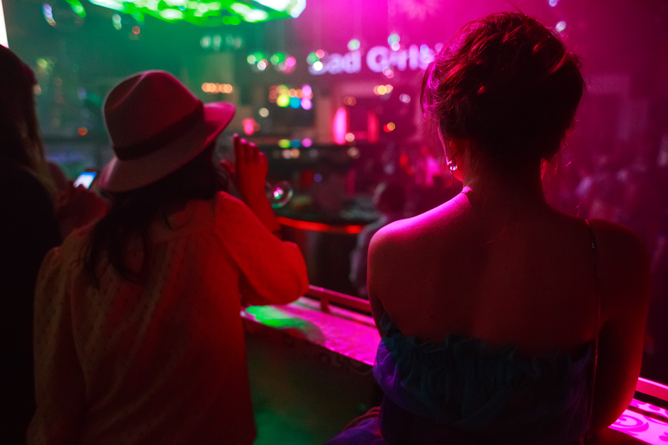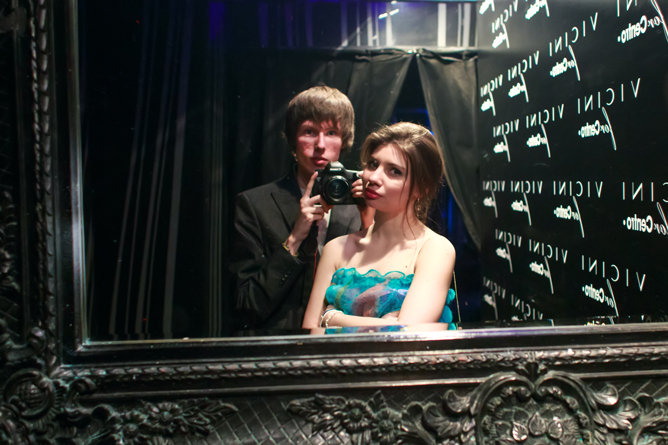 The main part of the evening of course was the show. I wonder how much pairs are going to be there in the collection? Because the show seemed to be endless.:) By the way, I've already seen in showroom some shoes that will be in stock a little later. And they're fantastic! So be patient:)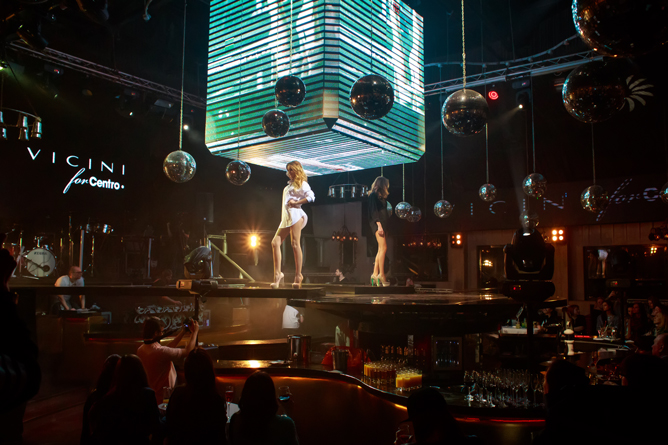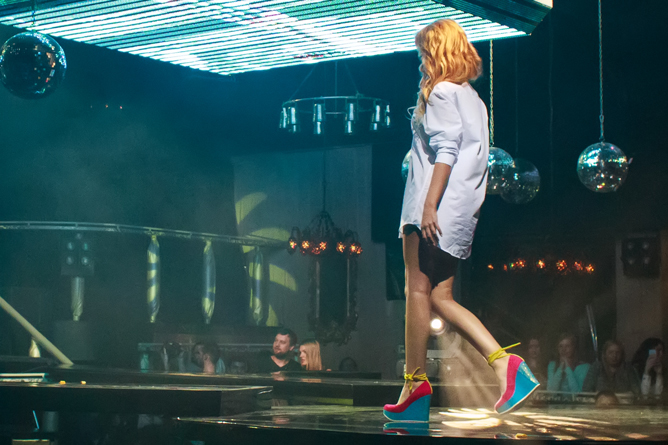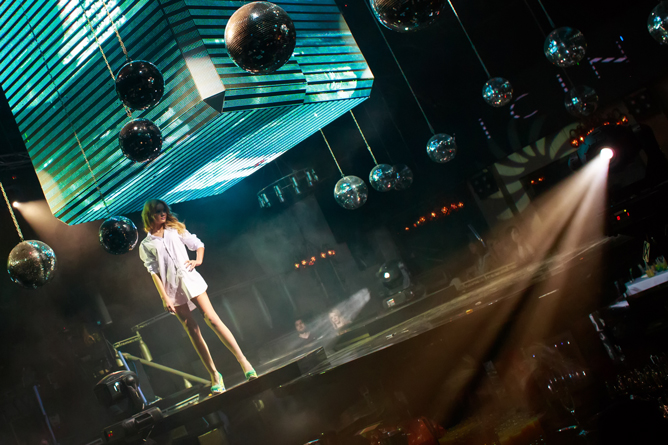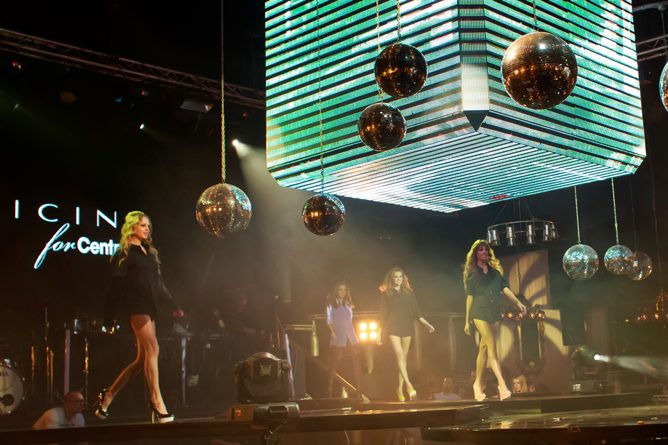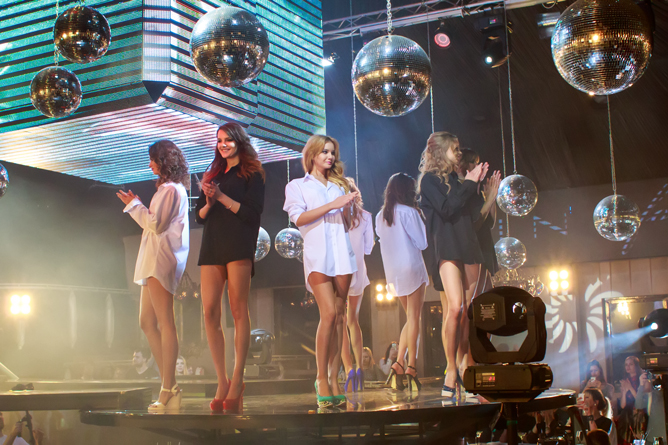 By the way, I was really surprised to see one of the girls from my Lascana event catwalking for Centro! And after the show we had a video call with maestro Giuseppe Zanotti. He is so cute!
And of course! Here it is! In details! That wonderful (as for me) dress and my first Vicini for Centro pair (for those who asked – I've spend all the day in them – really comfortable!)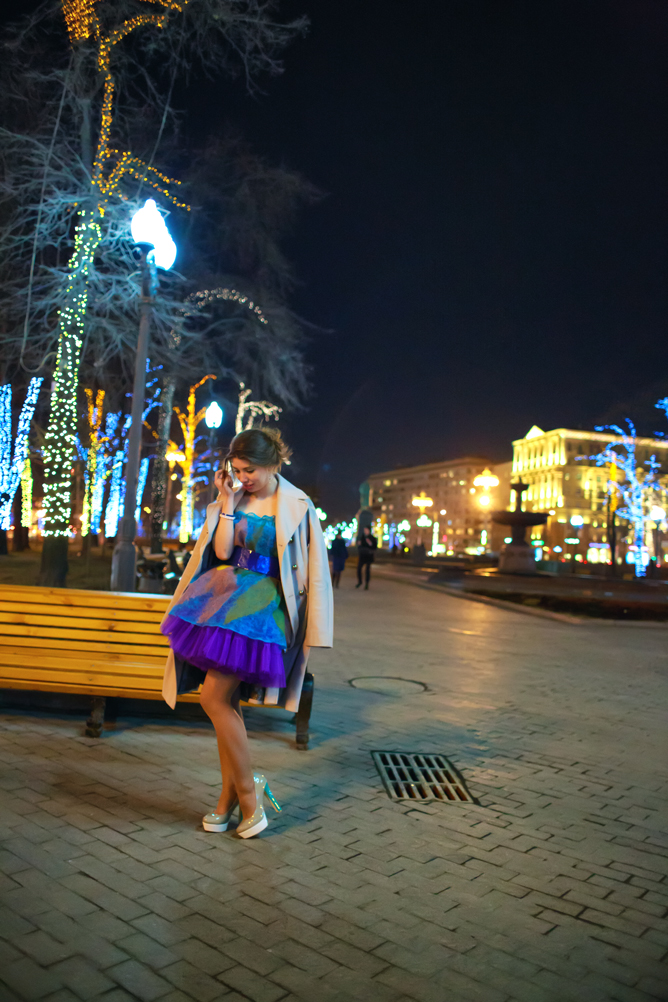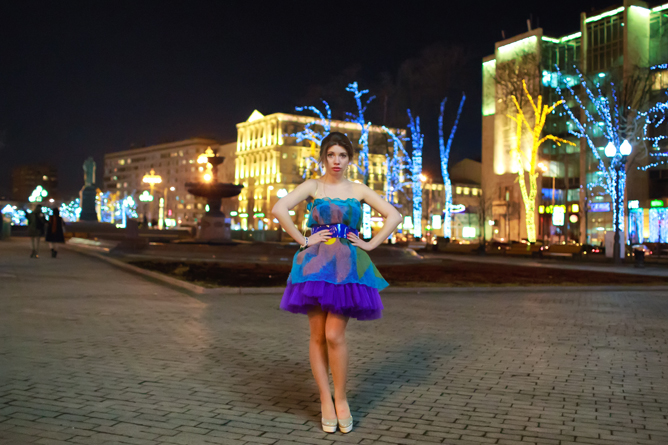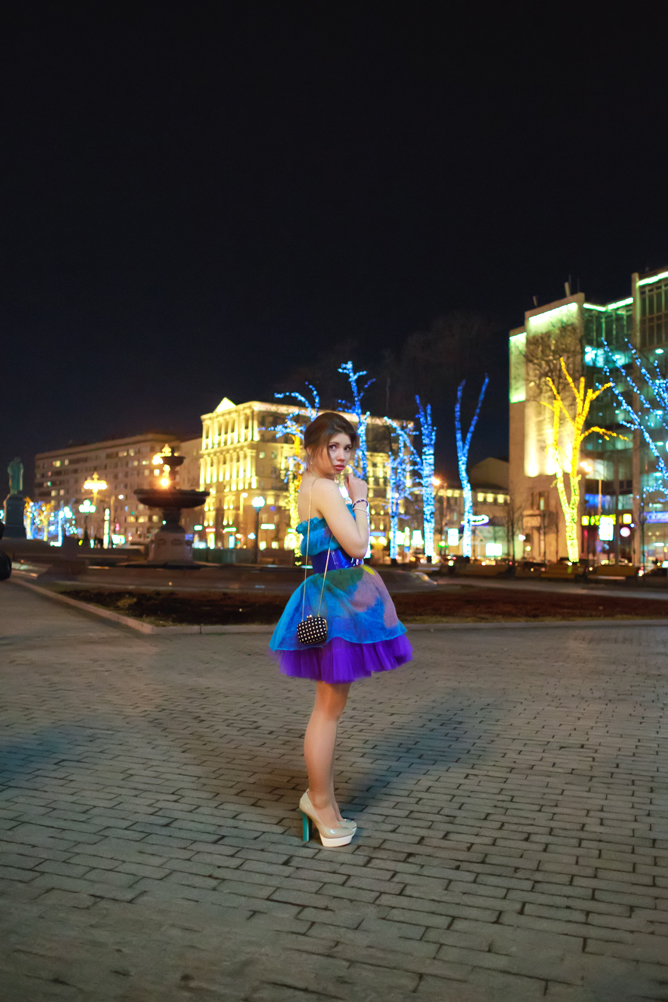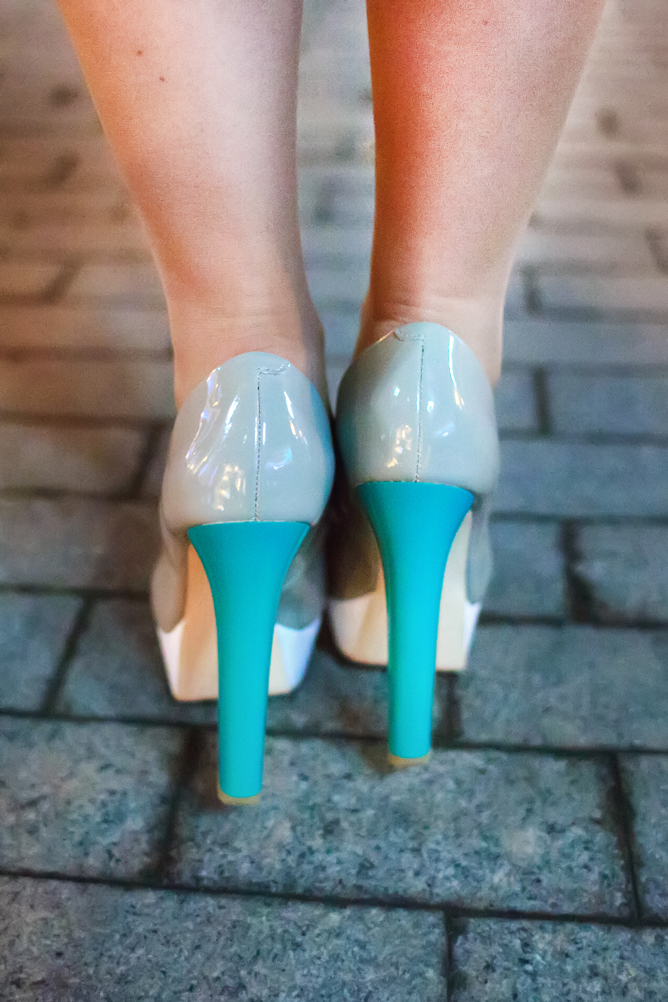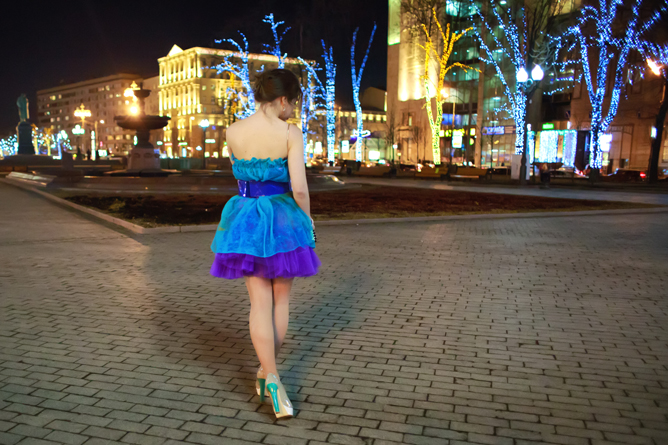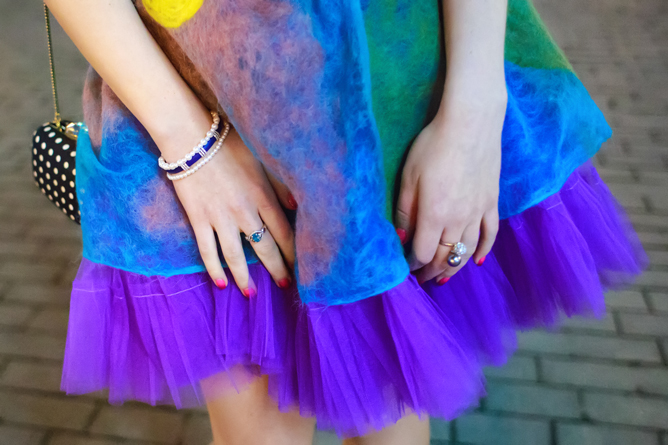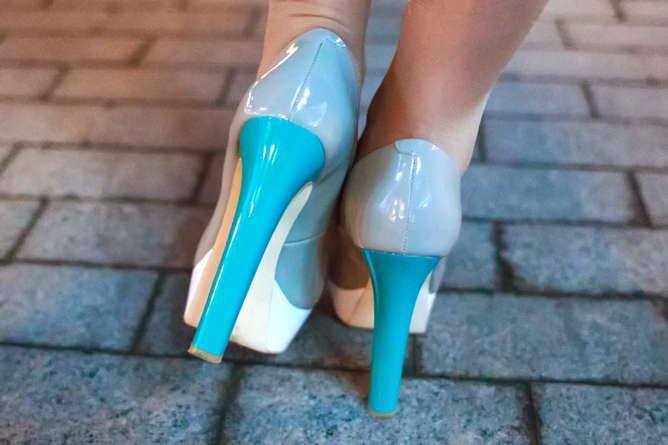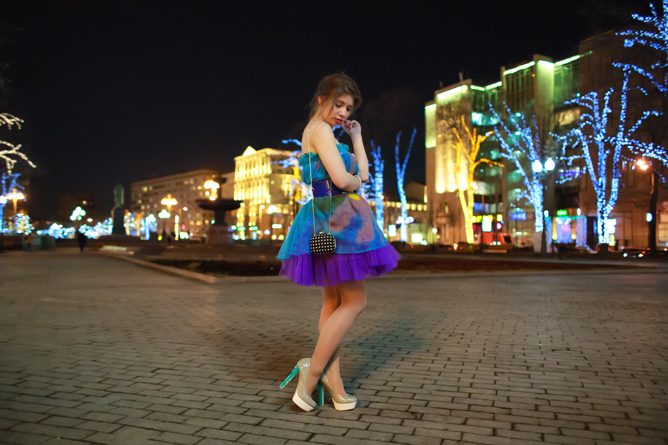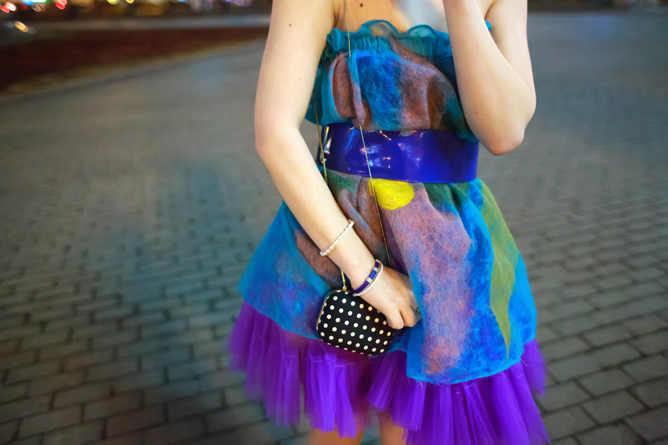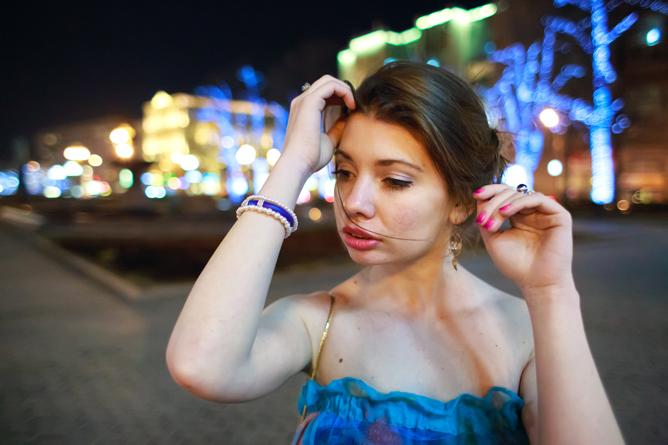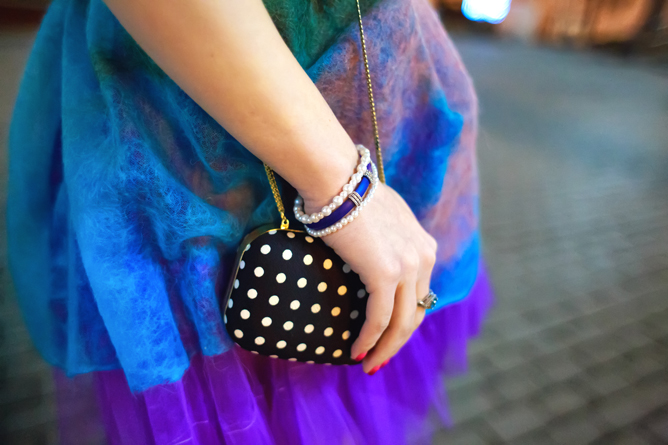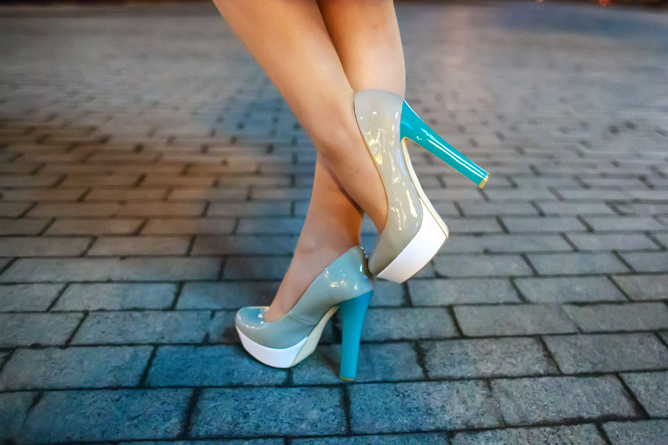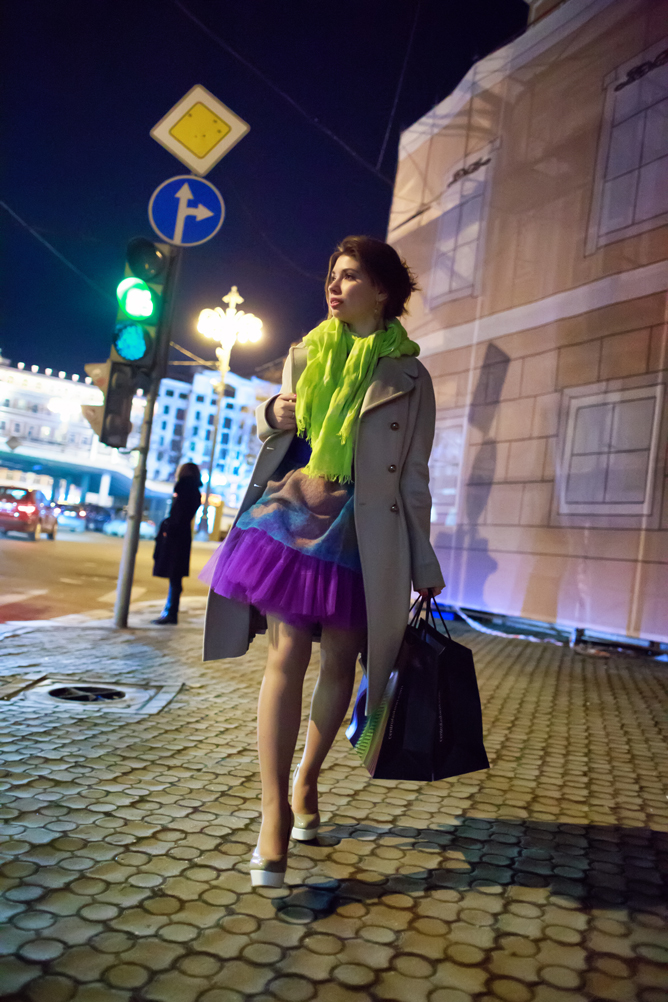 I'm wearing:
Shoes: Vicini для Centro
Coat: Charuel
Clutch: Love Moschino
Bracelets: Imagine Italia and Accessorize
Scarf: Sela