We're less than two days away from our flight to Russia and to be honest, I'm a bit terrified. No, of course, I couldn't be happier to see my family and friends, to re-discover favourite places of this country… But even after 17 years in Russia, I still can't get used to the unpredictable spring weather. One morning my mum calls me to say it was sunny, +17 and she could finally wear her beautiful heels. The next day she reports snow. I mean, how can one pack enough clothes for an entire month, if it can be both summer and winter there? The same with the skincare – yes, you should use different products and textures for hot and cold seasons… But does that mean I'll have to pack a separate beauty backpack to make sure I'm prepared for any occasion? After some hesitation I decided to pick the most universal and 100% effective beauty products to minimize the size of the beauty bag and to actually use everything. Because who knows – the weather might be surprisingly consistent as well, and I don't want to bring something that would lie abandoned in my suitcase for a month.
1. Daily moisturizer. One of the basics you can't live without. Picking one perfect moisturizer both for hot and for cold weather might be tricky. In first case our skin needs extra hydration, while when it's cold it craves some nourishment, normally provided by thick, rich, creamy products, that are too heavy for summer. Tailor Morning and Night Moisturizer is definitely on a lightweight side, but should be excellent for May in Russia. I mean, I might be slightly over-reacting and we would hardly get extreme freezing temperatures there, anyway:) It was designed for all skin types, which definitely makes me feel more confident, as you never know how your skin might react to the long flight, climate change, different timezone, different water/air, etc. Its phytonutrient-rich formula creates discreet lipid layer on your skin and shields the skin from the environmental damage. What else to wish for windy, rainy, snowy, super hot (or all at once) weather! I'm a huge fan of Tailor's Mini Kit, that is awesome to travel with. I mean, I can even use the mini version of my fav moisturizer during the flight! This time I have also ordered their new reusable eco-friendly make up towels. I have never used anything like that before, but it is SO soft and feels like a kitten, should be really kind to my skin, can't wait to try it!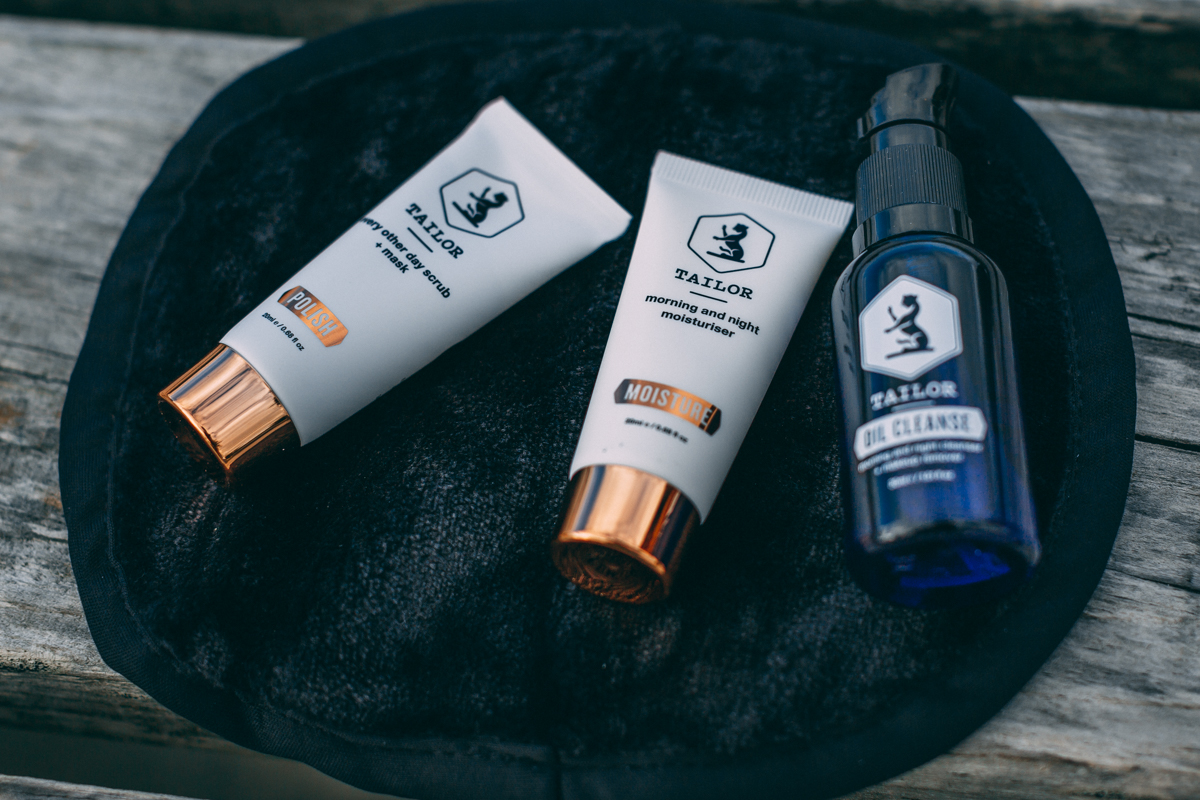 2. SOS-mask for face. After the long flight our skin needs as much hydration and rejuvenation as possible. And we're about to take the longest flight in the world – from Auckland to Qatar, followed by the next one to Moscow. Dull, dry skin is what I expect to get as a result. So the first thing I will do after hugging my family and indulging into a bar of Whittaker's, pretending I'm just treating my parents, will be applying Garnier Skinactive Hydra Bomb Tissue Mask. Tissue Masks are awesome when you need a quick 'injection' of vitamins! And are perfect for travellers, as require zero space in your suitcase. Hydra Bomb is rich in vitamins B5 and C and provides your skin with a week's worth of serum in just 15 minutes! Hyaluronic acid and plant serums act as a hydrating wrap for smoother, glowing and healthier looking skin.
3. SOS-mask for hair. Air trip dehydrates not only skin, but also hair. Not to mention hours and hours of leaning against the seat, that leave your hair flattened. If there is a SOS-mask for face, there should be the mask to bring strength and health back to your hair, right? And there is! Matrix Total Results Miracle Creator Multi-Tasking Hair Mask. It was inspired by Korean skincare, that as we all know is the most effective in the world, though is not always the best option for us, because Korean girls loooove white skin, and there are often lots of whitening components in it. The formula of this mask can be used on all hair types and nourishes and revitalizes hair in just 60 seconds.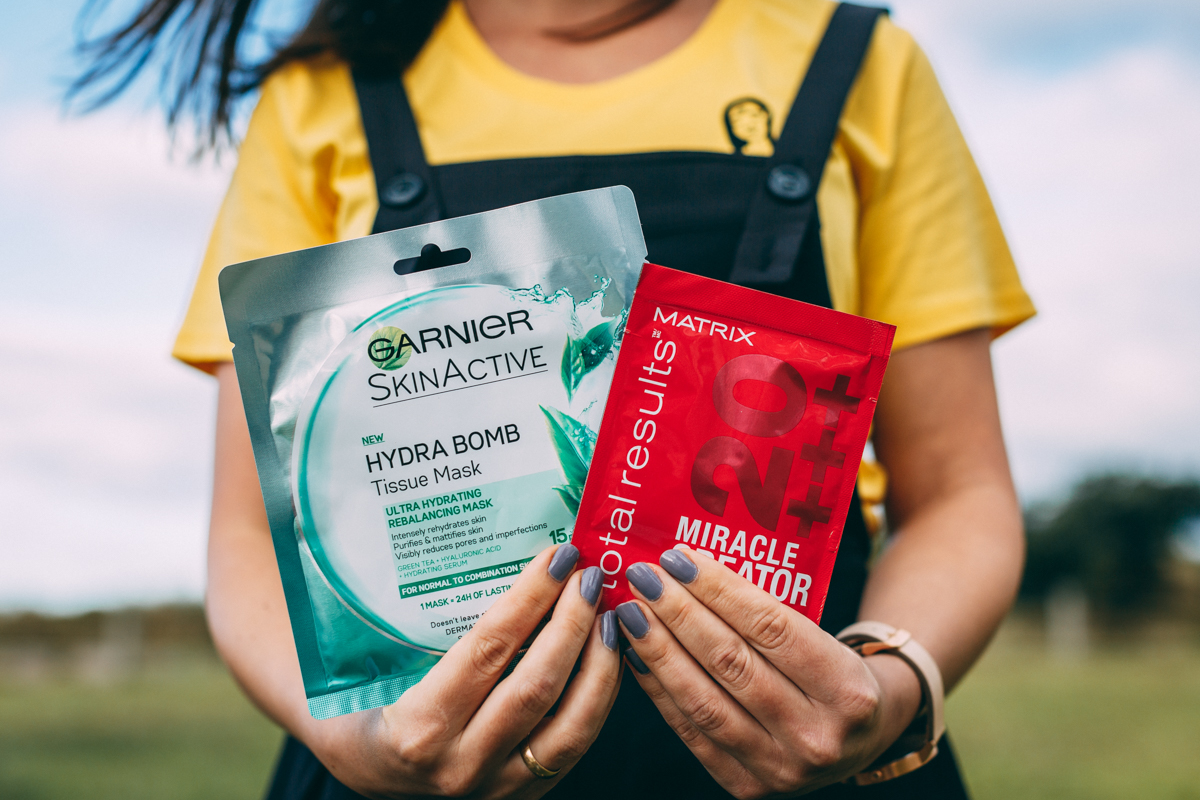 4. Pore-minimizing mask. Ok-ok, that might be not a necessity for everyone, but definitely is for me. Small jar of L'Oreal Paris Pure Clay Mask is all I need. Super-charged Exfoliate&Smooth mask with Red Algae exfoliates dead skin, cleans deep clogged pores and removes dirt and oil from skin. I can already imagine how my skin breathes happily!
5. Skincare for body. Let's admit it, Moscow is not the cleanest city in the world. Pollution, hard water AND the ever changing temperatures make skin suffer. So I decided the best treatment would be to nourish it with the natural skincare. Plant-derived, cruelty free and natural Waihi beach based brand Ahu seemed a perfect choice. Exotic Coconut Body Oil rejuvenates and hydrates the skin and has only four ingredients: coconut oil, kukui nut oil (contains vitamins A, C and E and antioxidants that protect skin from free radicals and harsh environment), macadamia nut oil (assists with cell regeneration), tumanu oil (contains moisturising omega fatty acids that promote healthy cell growth). They add aromatherapy to their body creams to repair soul while repairing body. Love it! And Gosh, you should only know how wonderful is the smell, coming from a tiny bag with these creams! I can feel it all over our house now and it always lights up my creativity and makes me utterly happy.
6. Balancing the mood. Traveling can be stressful not only for the skin, but for an entire body and mind. You're changing time and climatic zones – hard to keep calm! Throwing a couple of Matakana Botanicals sniff boxes in your suitcase is a game changer! They work as a compact version of aromatherapy – just open the box, take a deep breath and observe your mood starting to improve. I think, Energize blend of Cedarwood, Eucalyptus, Pine and Olibanum is a must-have for anyone on a mission to explore new place – it increases your energy and well-being, keeping you on your feet all day long. I might need this one to get use waking up when it's late night in New Zealand already:) And Recovery blend of Rose, Marjoram, Olibanum and Black Pepper should help waving goodbye to our families in a month. It eases sadness and comforts the heart.