I should be honest with you, we don't celebrate St. Valentine's Day. Not on purpose, no. It's just that we are not a celebrating all year round type of people: Alesha usually works on New Year Eve (he is a DJ, in case you didn't know), our first wedding anniversary we were apart, saying nothing about Birthdays… But it doesn't mean I wish you the same:) I'm pretty sure, many people will use this day as a reason to spend time with their "valentine", as soos as it's also a weekend this year! Most of the hotels think of a special program with champagne and chocos in a room for those days, so you can have a great time without bothering to organize everything yourself. 
Here are 4 hotels close to Moscow, that you would never regret to pay a visit. We checked everything ourselves!
Radisson Resort, Zaidovo
Distance from Moscow: 100 km
Did you know, there is a space in Tver region, that is approved by UNESCO to be one of the ecologically cleanest parts of the world? Me neither. But it's true:) Honestly, I couldn't even imagine that! And that is exactly where Radisson Resort, Zavidovo located – by the river and among the forests. You just forget all the problems, when you're here… Exactly what is needed for the 14th of February!
Radisson Resort has a special offer for these dates. (find all the details under the link!). For 19 400 rubles you can book any two nights in between the 12th and the 15th of February. You will also get wonderful breakfasts in a giant and beautiful restaurant, as well as a welcome drink, roses and compliment from a kitchen in a room, tango workshop, SPA entrance. Also you will receive a romantic dinner on the 13th of February in a local grill restaurant or in your own room (guess, what we went for?:) ). Looks like they've included all the aphrodisiacs on a holiday menu: duck terrine with pistachios, artichokes, asparagus and sauce Cumberland or sea bass fillet with Cassoulet seafood, creamy saffron sauce and tomato concassé. Red velvet or a cream pudding are offered for dessert. Guys, these all was so delicious! And, luckily to me and other vegetarians, all the meat was easy to be left apart.
Please, find some time to visit "Summer Aquatory", that is situated on a hotel territory. Despite the summer name, it operates perfectly in winter as well. Here you can try trampoline, jumping to a giant pillow or even winter types of kite and windserfing. Yes. they adopted summer activities for our climate! How cool is that? Instructors here are so funny and friendly, that a perfect time is guaranteed!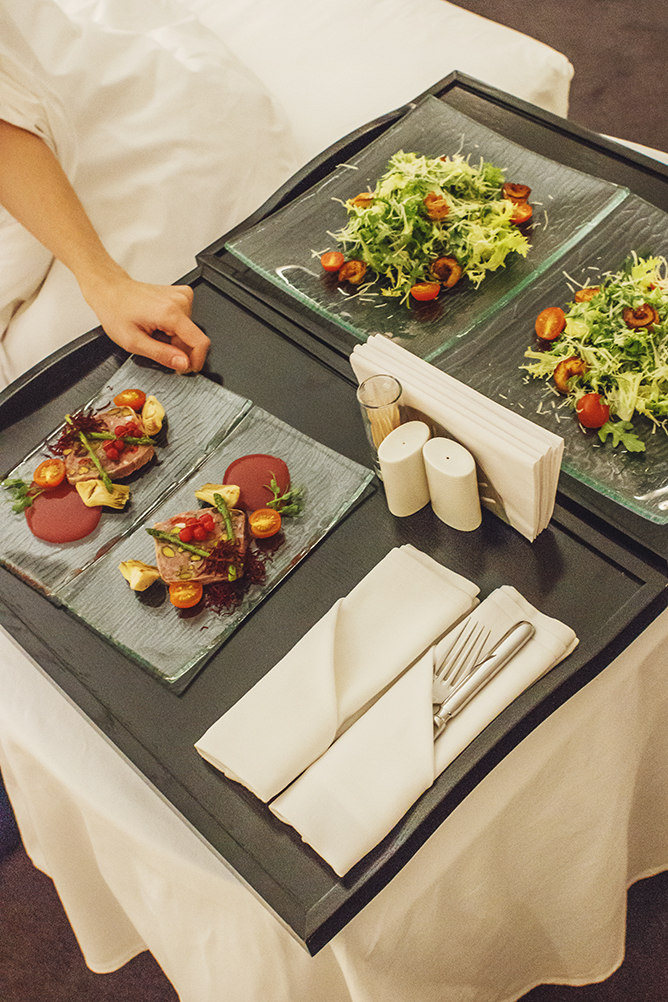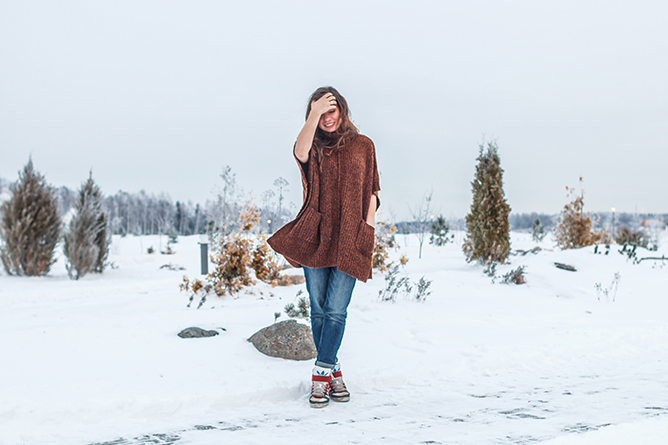 M'Istra'L
Distance from Moscow: 60 km
Not a perfect words combination in the name of this hotel shows, where exactly is it located – on an Istra reservoir. Everything is so calm and relaxing here: beautiful park, huge balconies with a perfect view, and that atmosphere of being alone, no matter how many people are there actually around (and it can be really many of them, cause the place is popular for business meetings)..
Local romance reminds a little of a romance of Russian weddings – posh and expensive: marble stairs, armchairs in a hall. But the suites on the contrary look so modern and stylish. My advice is to start with a lunch in an asian restaurant Orientis. There are a lot of tables for two there, not too many people, an outstanding window view and a very good seafood noodles. What I especially liked in M'Istra'L, is how many activities are there. No chance to get bored in two days:)
And a special Valentine's offer looks a bit misterious. For 26 340 rubles you get 2-nights stay with breakfasts in a superior with forest view, you can also visit a swimming pool and a gym and have some kind of "romantic entertainment" (how no idea, what exactly it is, though).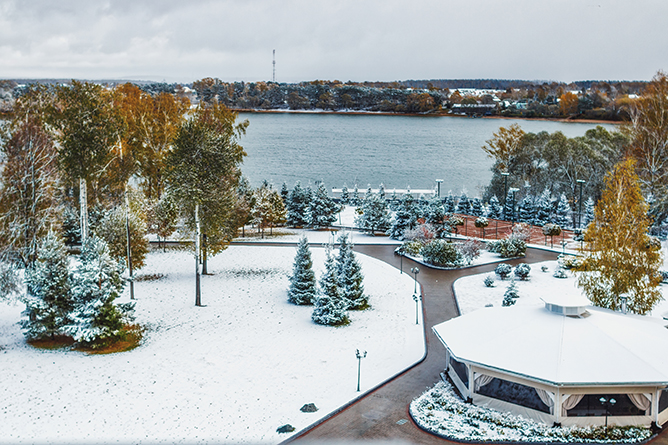 Dostoevsky
Distance from Moscow: 260 km
I'm not sure if there is a better location for a hotel in Yaroslavl, than the one "Dostoevsky" is proud of. It is located right on a place, where a history of this city started – next to Uspenskiy cathedral. Some of the rooms are facing this famous church (ours, unfortunatelly, had an opposite side view). The coolest part is they even have a window in a bathroom, where a giant jacuzzi is placed – sounds like a plan! Don't forget to switch light for candles, by the way, if you don't want occasional people outside to whitness your celebration.
"Dostoevsky" is not one of those hotels you don't even need to leave. It's a small 2-floors building, that reminds of a kids campus with a small and quite well-known restaurant and very cosy Provence style rooms. So you should only choose it in case you want to spend your days exploring the city – all the sights are in a walking distance. And at night you can pay a visit to a local nightclub "Med", that is just across from the hotel. Alesha told me, that even Moscow DJ's come to play here with pleasure. Two nights stand with breakfasts will only cost you 9 800 rubles.
And here is ours mini-guide to Yaroslavl.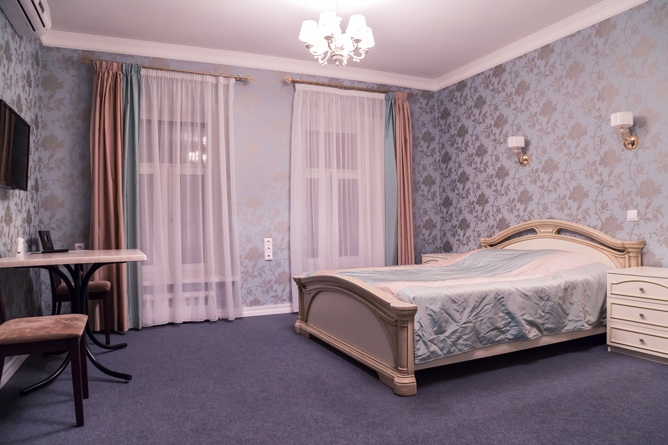 Park Inn Velikij Novgorod
Distance from Moscow: 540 km
Yes, it might be not that close to the capital as the others, but, girls, trust me, if you miss a perfect SPA – choose this one! We've been here twice and would stay again with pleasure. First of all, because of BerestaSPA, of course. Besides a pool and jacuzzi, they also have several saunas and an amazing massage (I tried sporty one and felt renowated!).
And the hotel itself is so nice and friendly, that you immediately feel like a long-awaited guest. Will never forget our in-room dinner we had at our first visit. It was so romantic and cute! And they also have that wonderful summer terrace "Under the sun", that I really enjoy to spend time at! Though the food is not always so delicious you expect it to be, but the atmosphere is so unique! And that view to a park and a river only add some points. Two nights stand will cost you 9 900 rubles.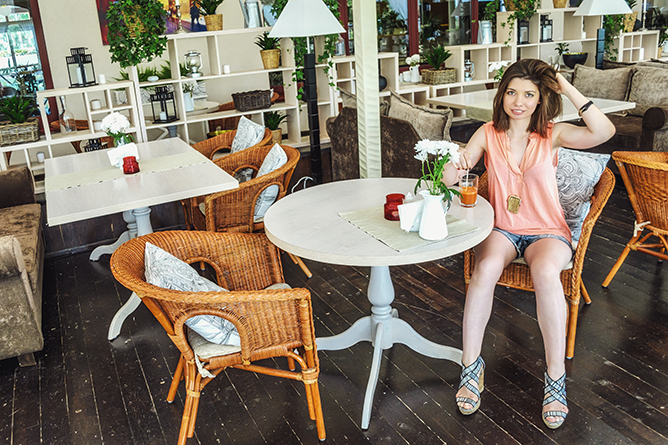 Do you know what? While writing this, I suddenly realized, that we will also spend this St. Valentine's Day in a hotel! And I was so sure about never celebrating it:) And what are your plans? And the most romantic hotels, you've ever visited?