I'm definitely not a crazy traveler. Especially after knowing that there are people like that blogger, whom we together traveled with last time, been only to Finland for 54 (54!!!) times. But being really far from his records makes me feel everything more like a first time, agree?
That is why I want to share my personal best hotels all over the world TOP. Those are just the places I realy loved during my stay. And those I can 100% recommend (or even insist on) for a visit.
SHA Wellness Clinic, Alicante
You may not believe it, but I can hardly imagine there is a place anywhere in the world that can impress me more than SHA. I was send there 2,5 years go by my chef, who sayd "Seems like you'll have to visit Spain". Have to!! God, I'm ready to face this test as often as possible!:)
To be more precise, SHA is not actually a hotel, it is a macrobiotic clinic (that is how I quited meat in my menu!), situated not fat from Valencia and Alicante on a Costa Blanka. A place, recognized as a best one for humans in the world.
I've spend here a week, waling up with an amazing sea view, practising nordic walk in beautiful mountains, walking by a pool on a roof top, receiving spa treatments and tasting the best ever haute cuisine dishes.
A clear advantage of this place is that people working here are used to think of you. You receive your personal programm including trainings, diet and spa. There are also cooking classes, library, yoga on a roof top, healthy tea time and all the other things you can die for.
And there is, of course, unbelievably beautiful! Inside as well as outside. I even searched for ths small funny video I made while relaxing there.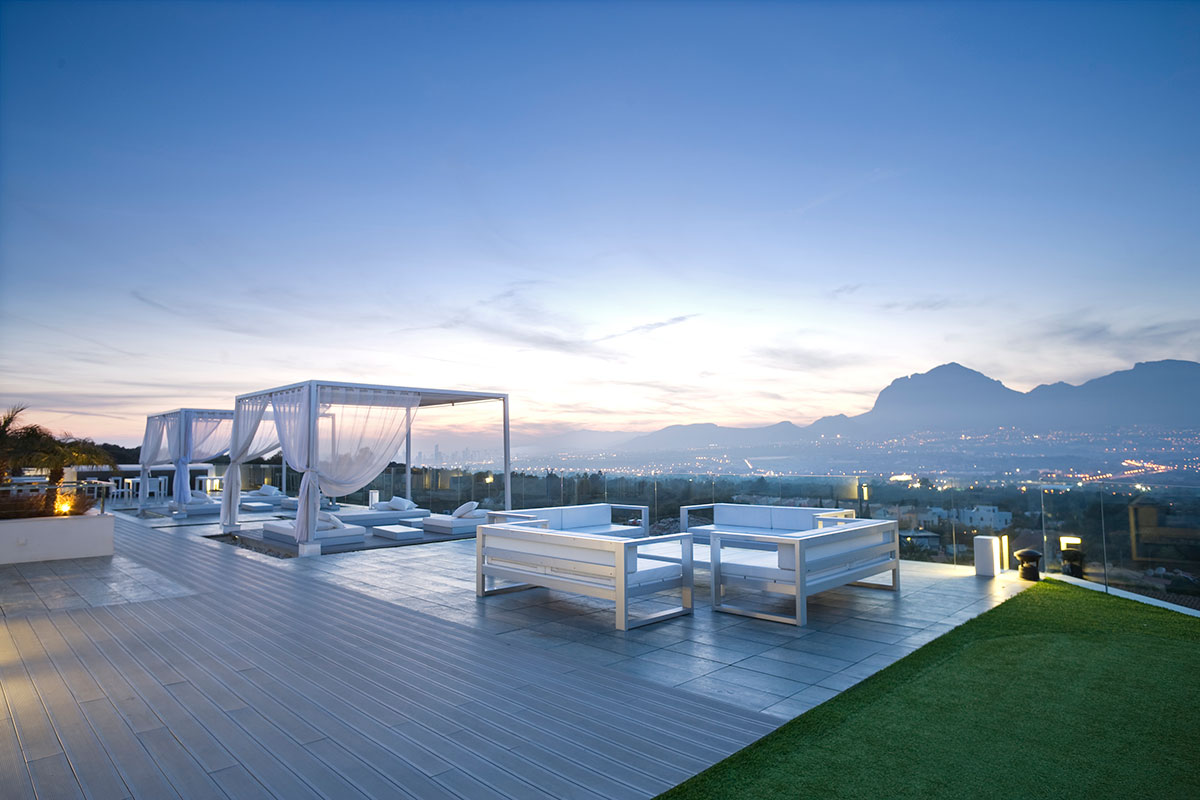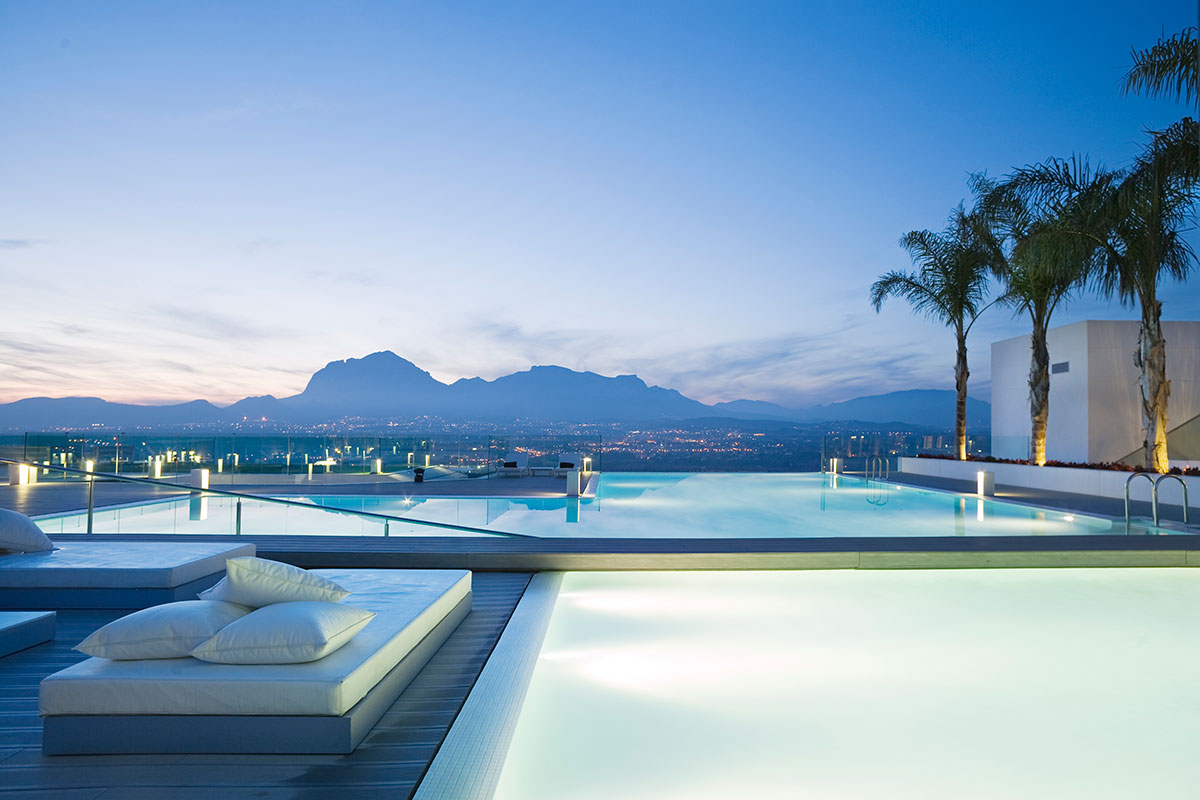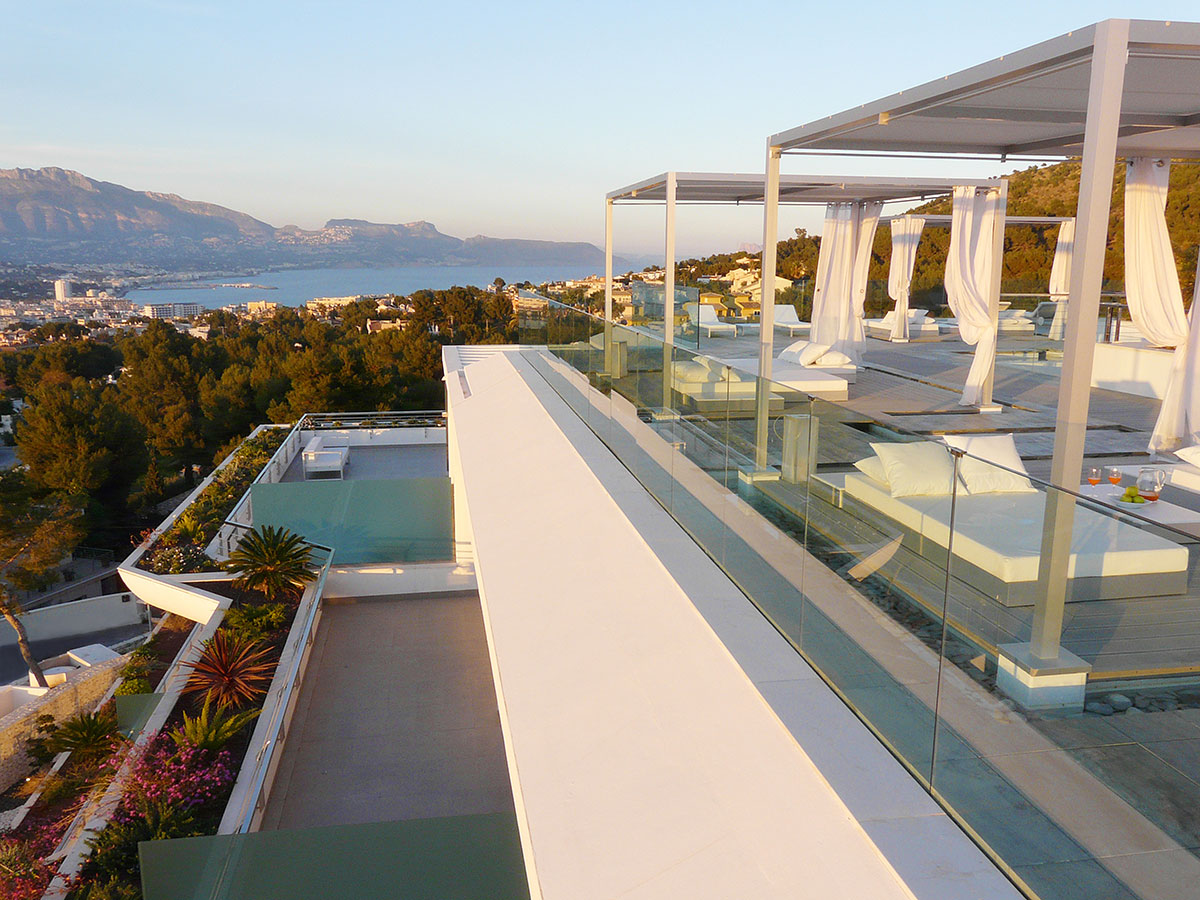 And that was my breakfast, lunch and dinner view: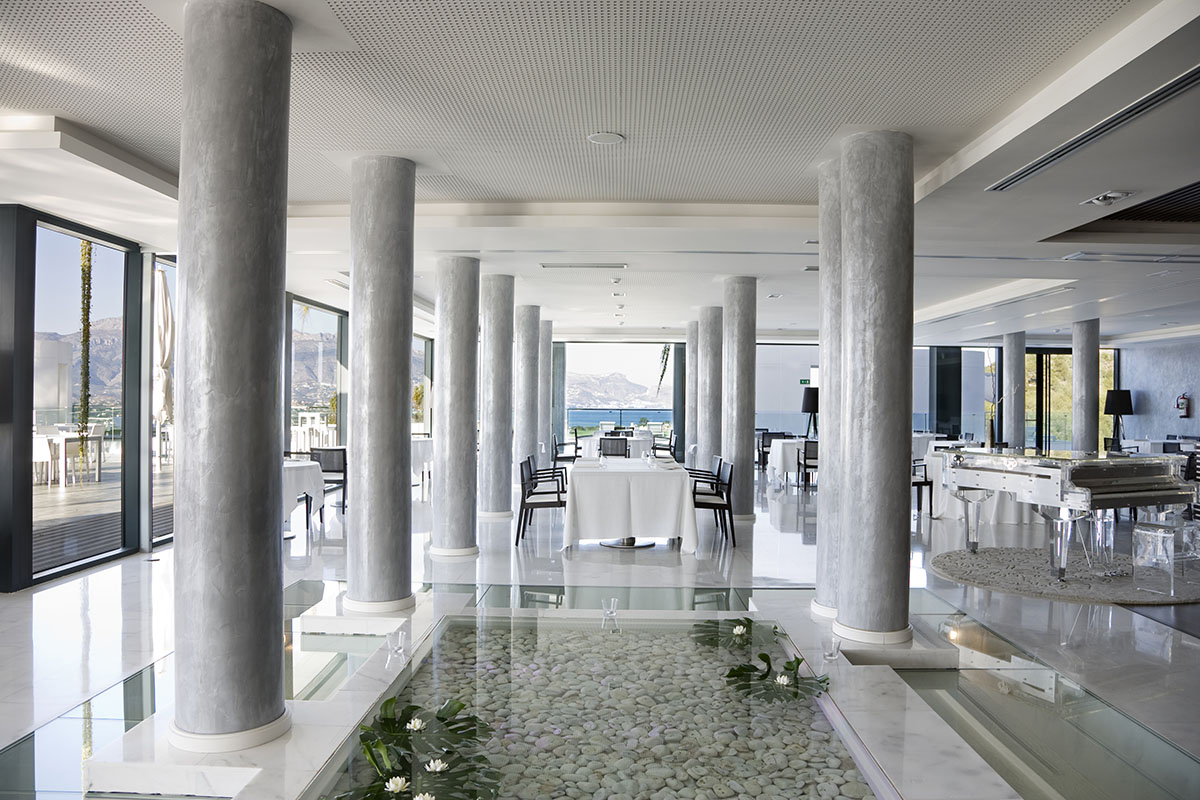 They call the smallest room "superior luxe":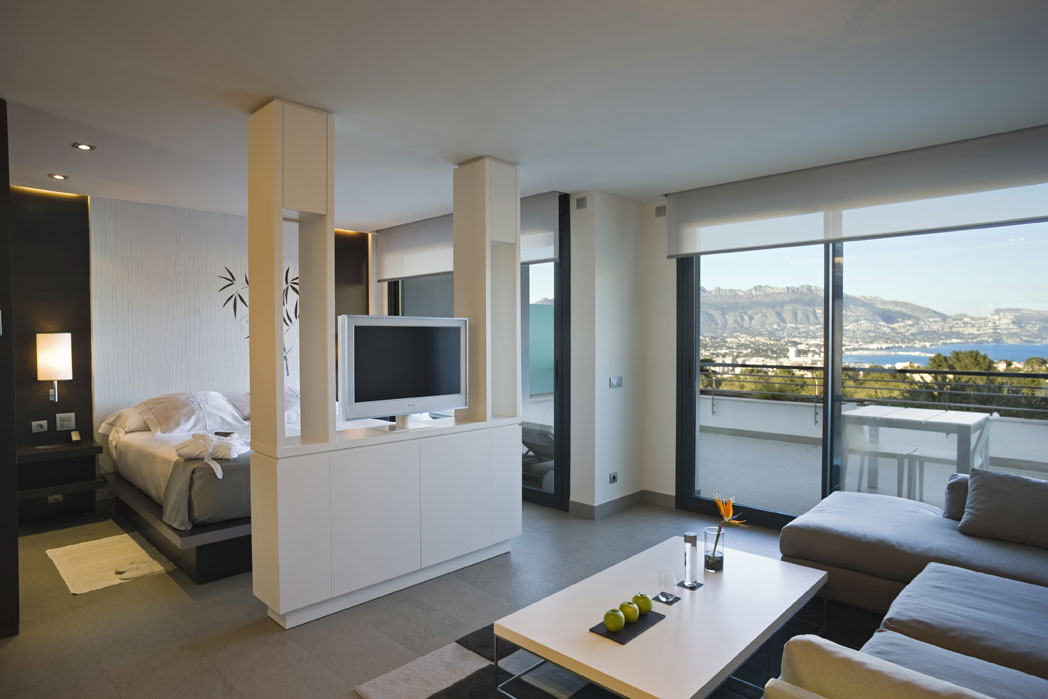 Tschuggen Grand Hotel, Aroza
I've just told about this hotel, so now I'm just going to show some really nice official photos.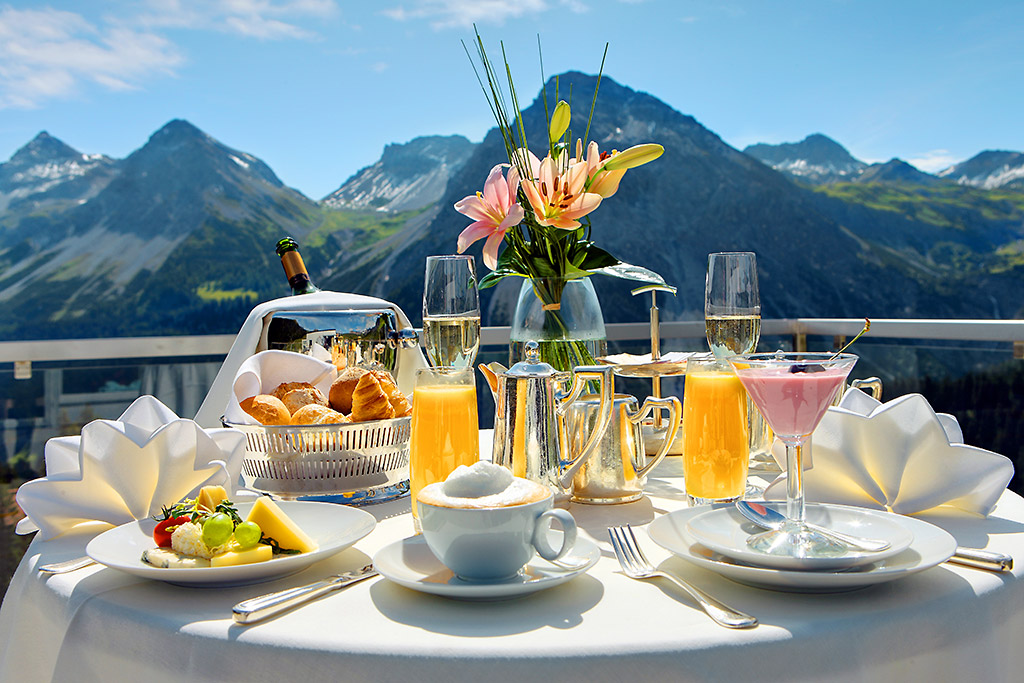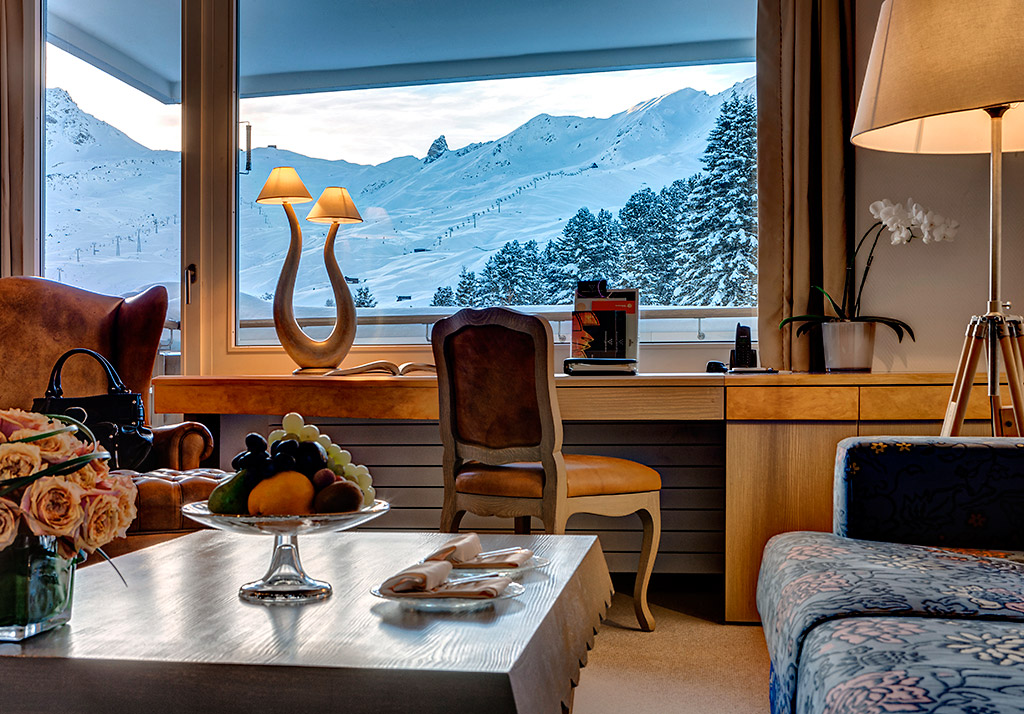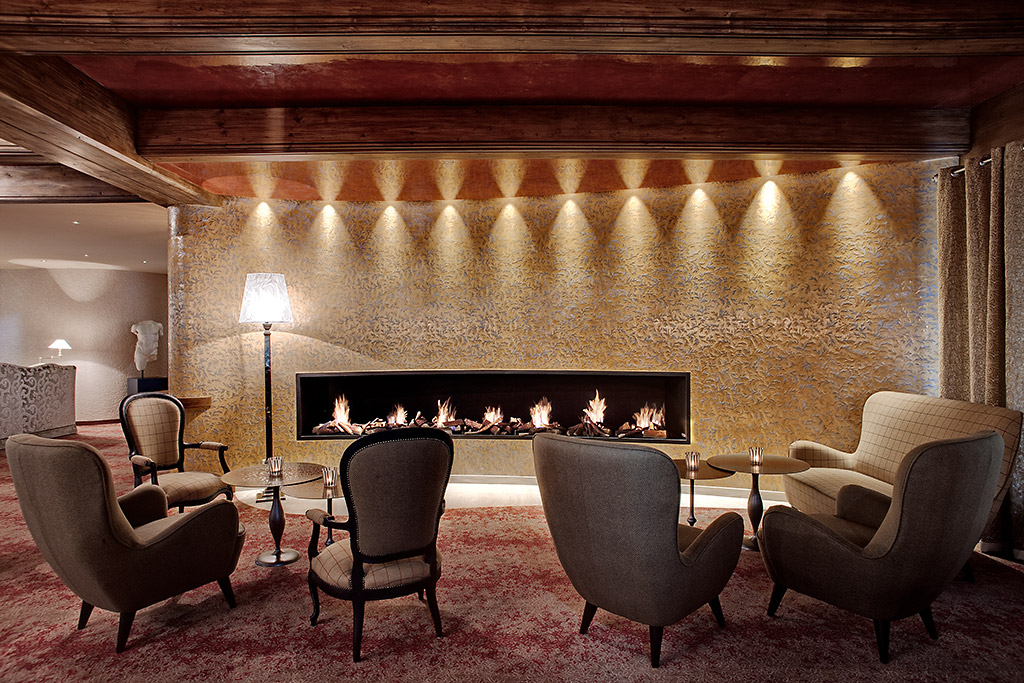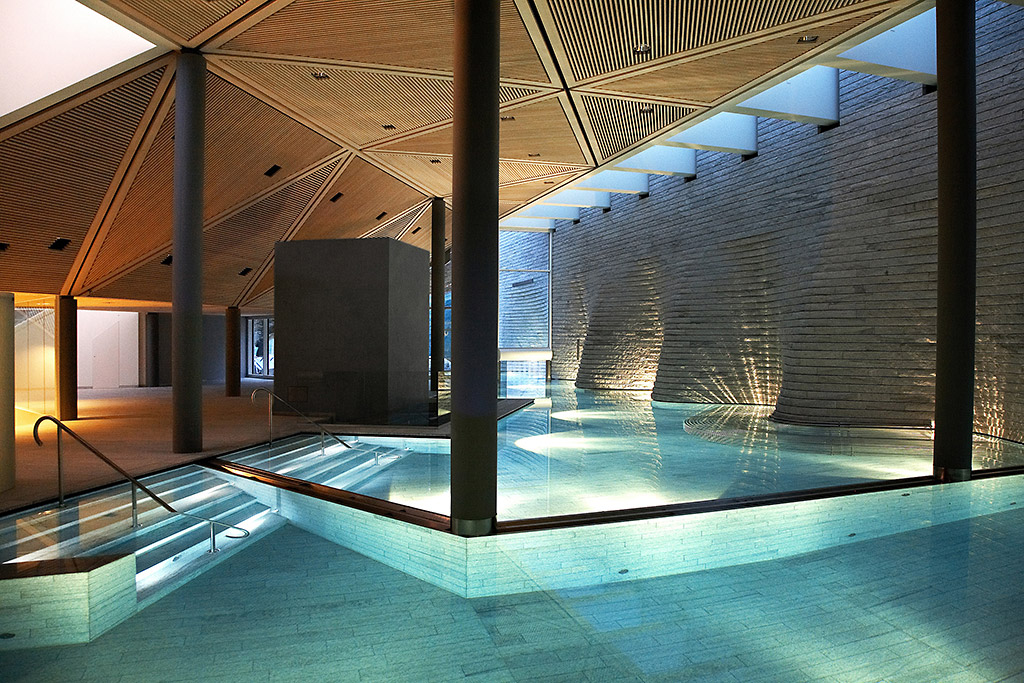 Seems like I'm a fan of the hotels that are so rich in adventures, that you do not even have to leave them! Though it is inpossible to do so in Arosa, cause the hotel is having its own Express, bringing you right to the ski and walking zone. К
Rukan Salonki, Kuusamo
Just like that blogger from the first passage, I as well have good memories about Finland:) That was the place where my passion to running in beautiful places born. An amazing chaletes in the middle of Karelia forests, right by the lake Salonkiarvi, with the deers looking into your windows (really!) and rabbits jumping everywhere. How much Finland is that! And what a nice, peaceful atmosphere is here! You can ride a dog sleds here or go for a walk on a snowmobile. Are there any variants for a better Christmas?:)
And there is also very cozy inside. With all that wooden tables, fireplace and a small sauna.
By the way, they serve traditional Lapland dishes in a restaurant (we only had breakfast there before going for a canoe rafting).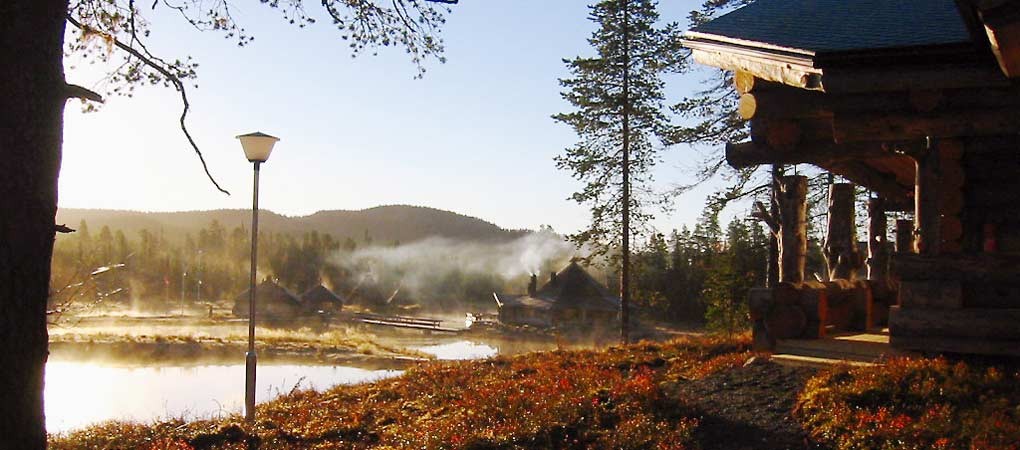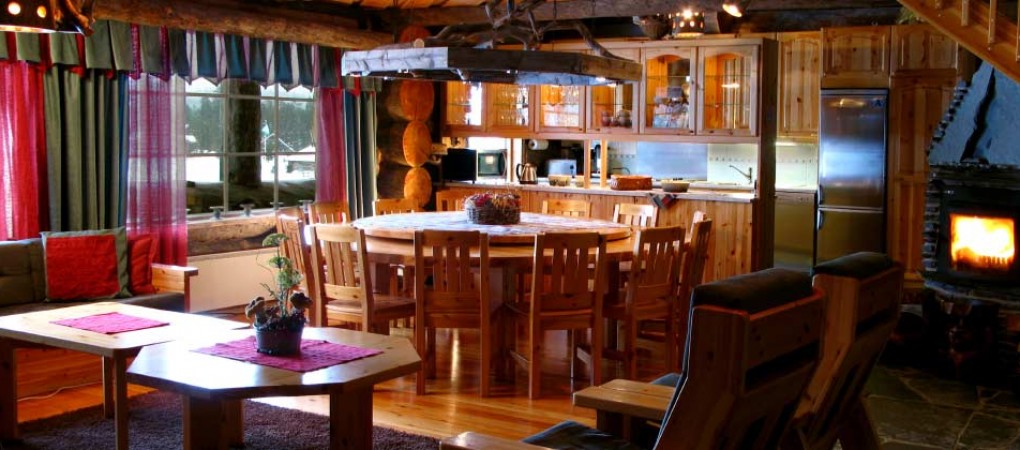 Looks like it is a chalet I lived in:)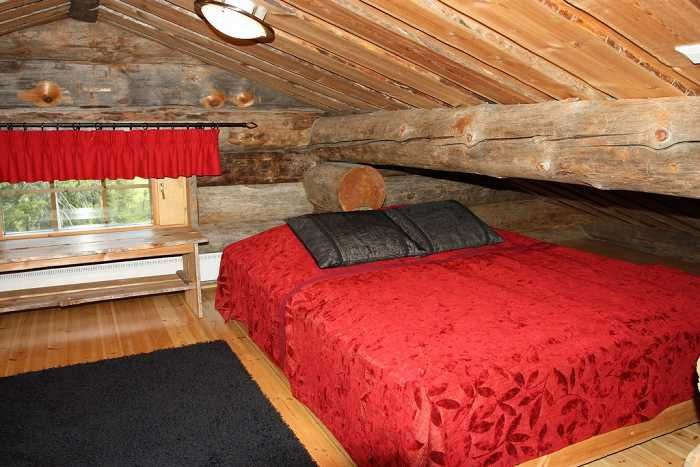 And in winter: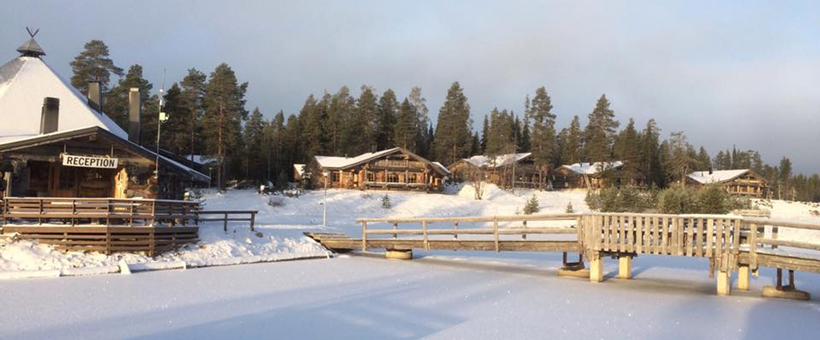 Josef, Prague
Ok, let's be realists:) And speak about something more real. This 4 stars hotel is probably not the cheapest option, but it's really perfect for those wanting to spend cool weekends in a city center.
I understood that this one is taking its place in my personal top as soon as I've noticed goji berries as a topping for cornflaces at breakfast. Seriously, how often do you see goji in hotels?:) For those voting for a nore delicious breakfast, there is a special baker who makes fresh bread and pastries all night long to serve them during breakfast.
I was lucky enough to get the room with the windows facing the street. Some of them are facing the incide garden. Probably a quieter option, but definitely not even near as authentic.
Maps with the running path starting from the hotels were the cutest thing I have ever seen. And it was probably my longest run that day – so much I was inspired by the views around!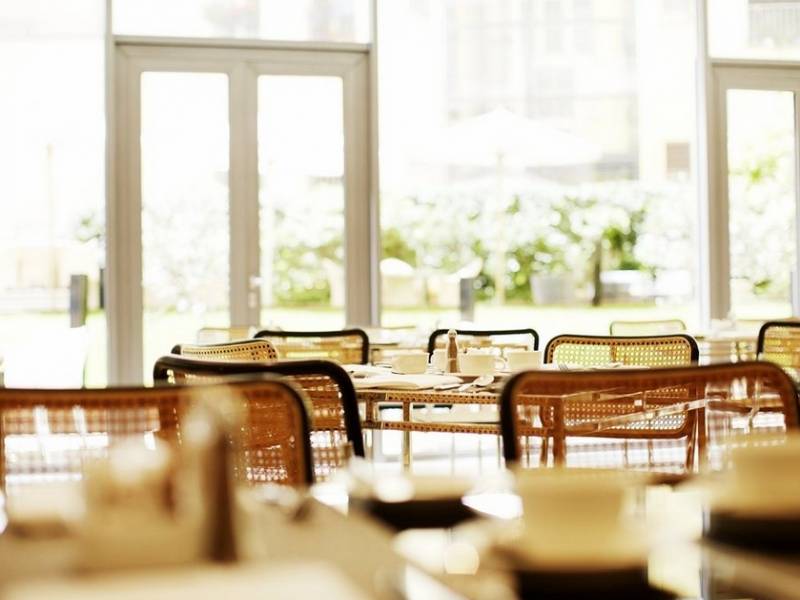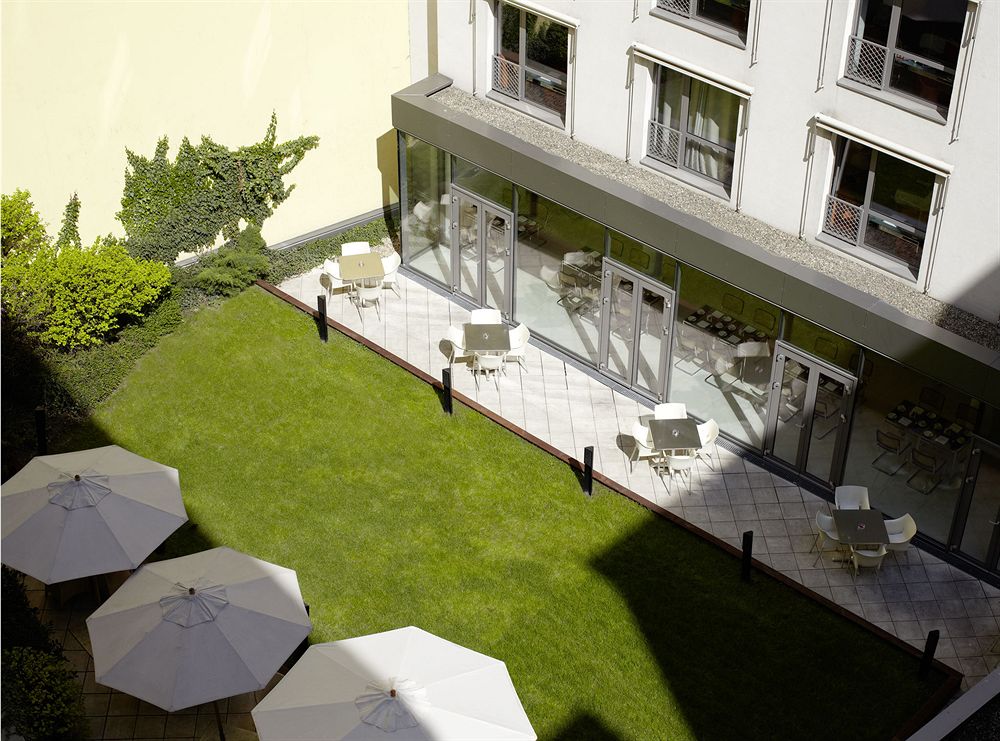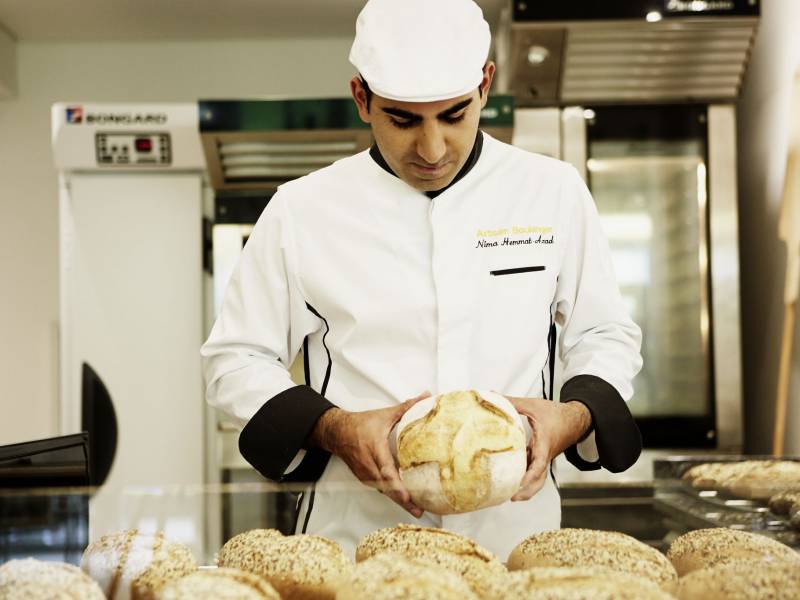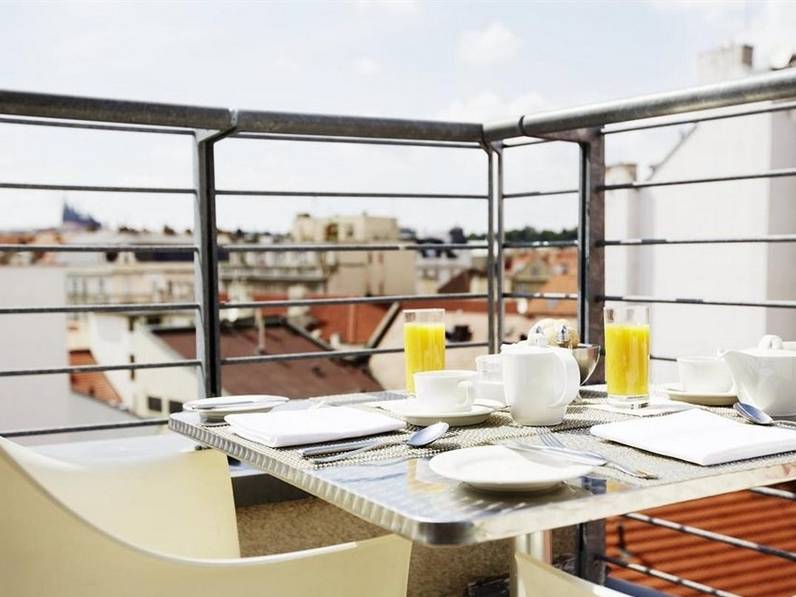 Royal Beach Isrotel, Tel-Aviv
I'm going to be honest with you. That hotel decerved it place in a top thanks to it wonderful breakfast at an amazing open terrace facing the beach. Every morning I cam there with my laptop, took fresh fruits and pastries and was enjoying doing my work. Hah, work! I wish I could worl like that every day! And a waiter kept on bringing me more and more coffee. Soundls now like a paradise:)
My second pure love there was my room design, especially the bathroom with two doors I was always confused with:) And of course, that amazing balcony with the view to the sea and to the city at the same time.
There is also an opened swimming pool facing the beach in a hotel.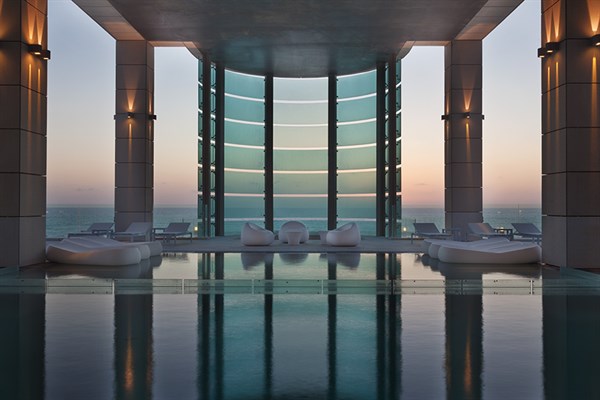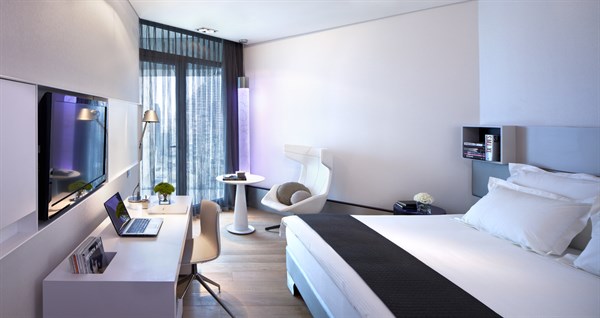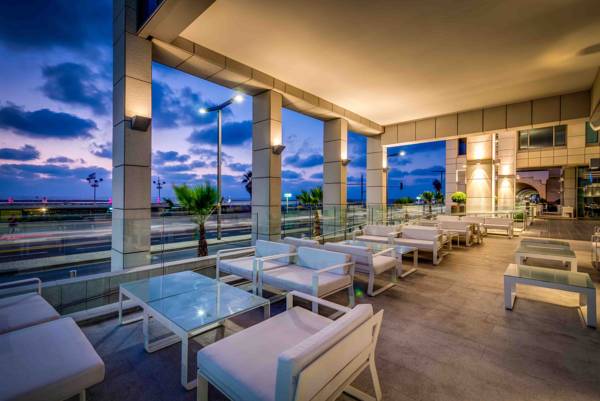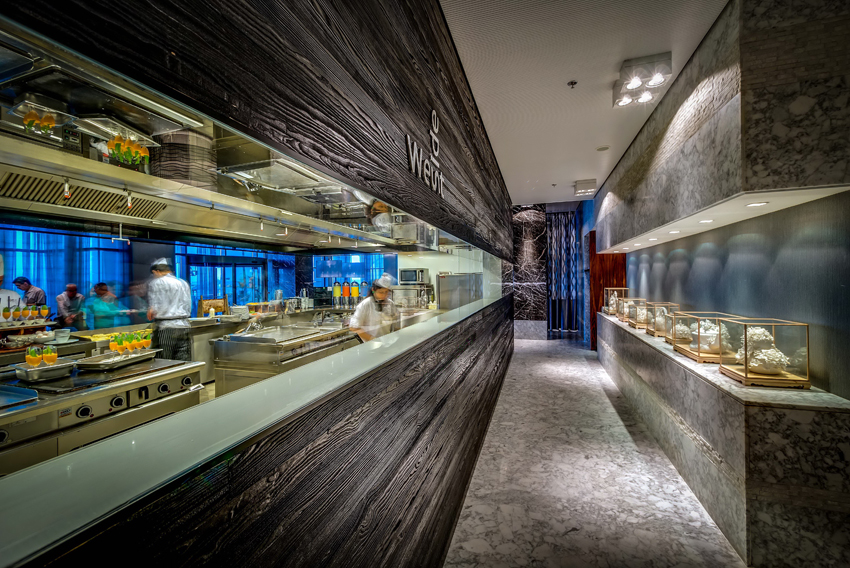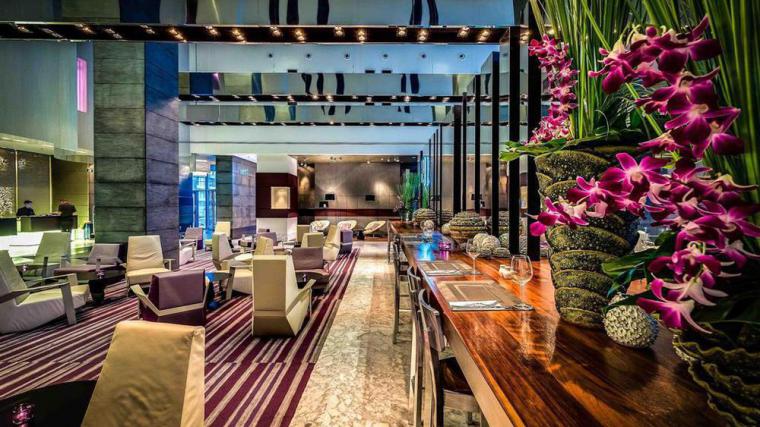 You can notice hotel room and that terrace in this video.
Rimonim, Eilat
One more cutie in Israel. Hotel looks like a giant 3 sides square with a great pool and bar inside. Music plays there and people chill at the balconies facing an amazing Red Sea.
To be honest, most of all I was impressed by a room number here. And it earned all the hotel its place in my personal top. The room is quite small and not richly furnished, but there is a bar desk behind the bad with a wonderful lighting and just enough space for a little dancing. What exactly I was doing one sunny February morning:)
By the way, don't miss your chance to be served by the most cute woman ever during breakfast! Just choose your ingredients and she will make omelette for you.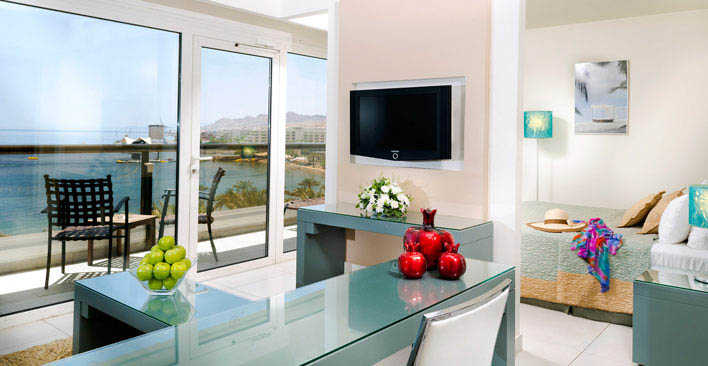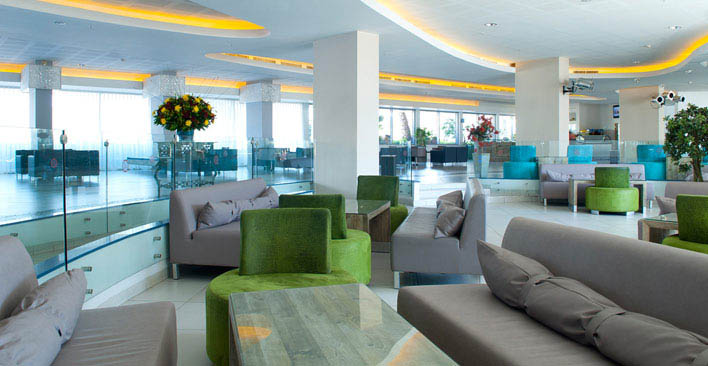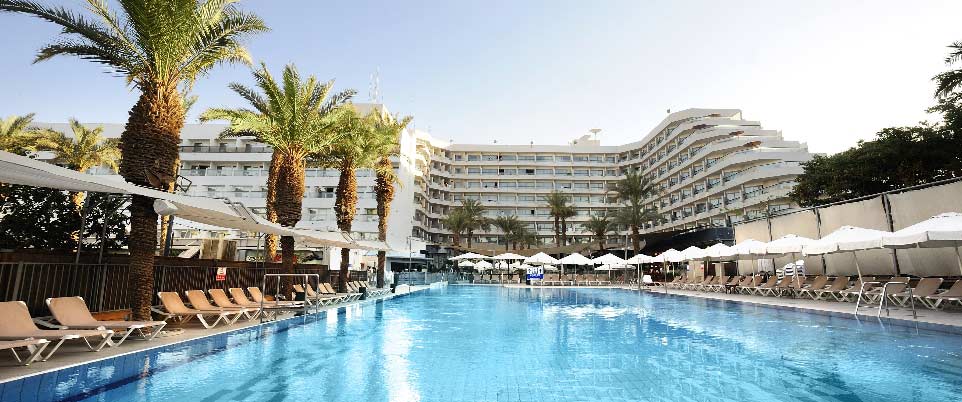 Park Inn by Radisson, Velikij Novgorod
YOu do not always have to leave country in order to enjoy luxurious rest. Our with Alesha favorite place in Russia is Park Inn. We've already stayed there twice. And I will never forget that amazing in-room dinner we received at our first arrival. We really spend a day getting there, so were very tired and could do nothing more except sitting in chairs and enjoying the food.
There is a cute spa-area in a hotel (not 5 000 meters of pure joy like in Arosa, but that is not a point to compete!). People say it can be too crowdy there sometimes. We were lucky enough to never experience it:)
And visiting summer terrace is a must here. But be ready to only order desserts. Main courses are not always cooked properly and are way to expensive. Even in a classy restaurant near Kremlin you can eat cheaper. But an atmosphere of this place facing the river and a field is absolutely worth visiting.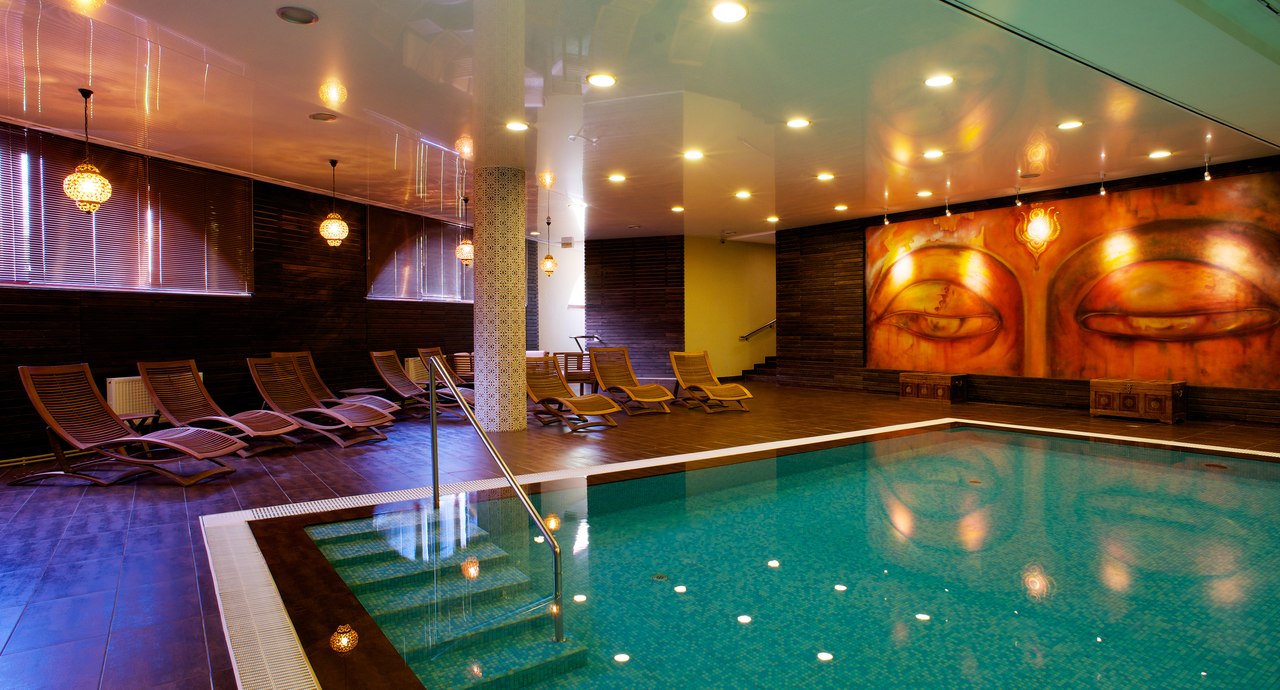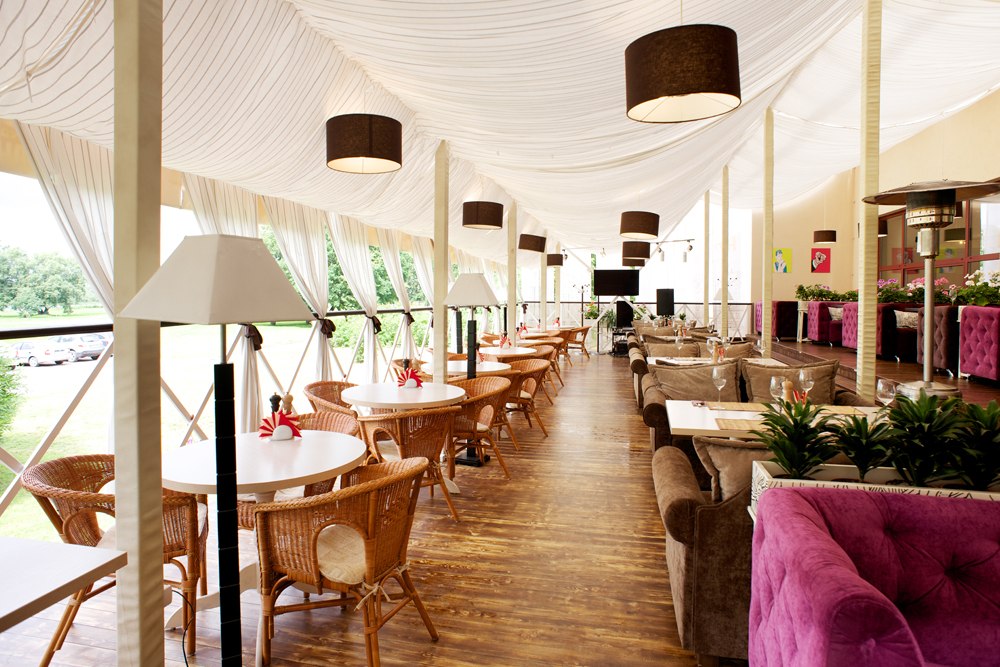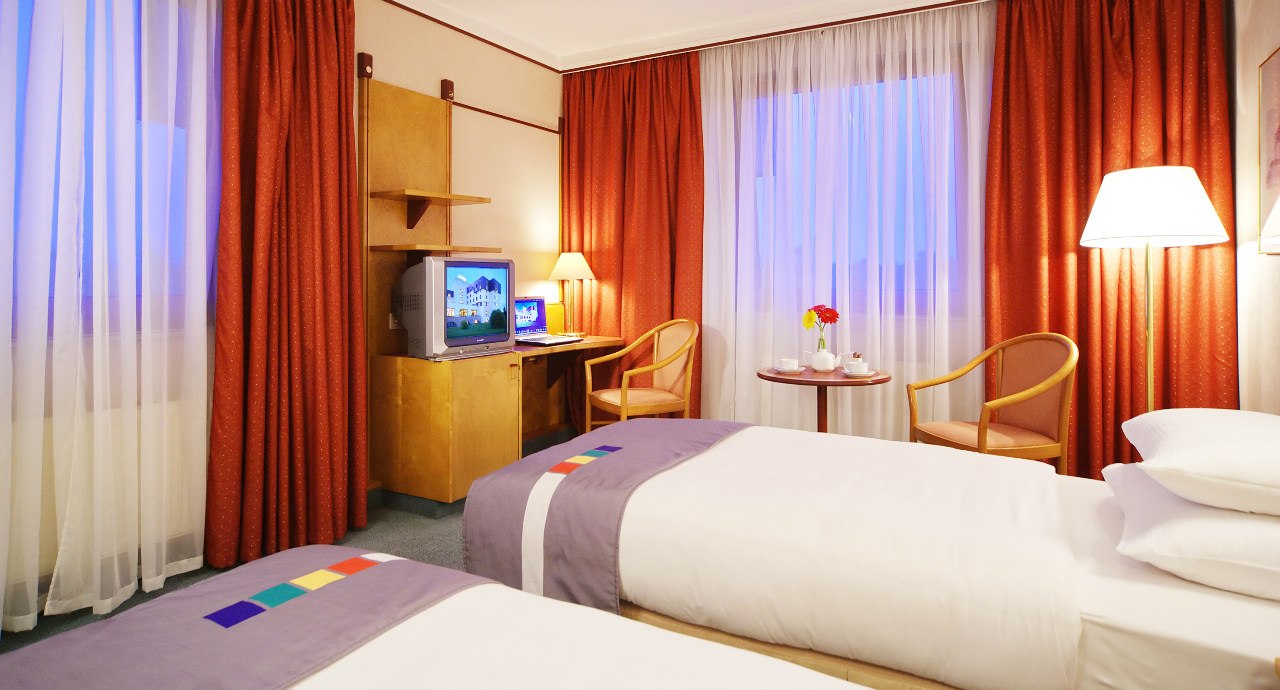 W, Saint Petersburg
One more wonderful Russian hotel. Well, actually it is an international brand, but this one is based in our second capital:) Theirs rooftop terrace remains one of my favorites for many years now!
There is a Bliss spa in a hotel, so they put Spa creams in every room. And trust me, they are so perfect, I can't skip Bliss shelf in any "Rive Gouche" since then.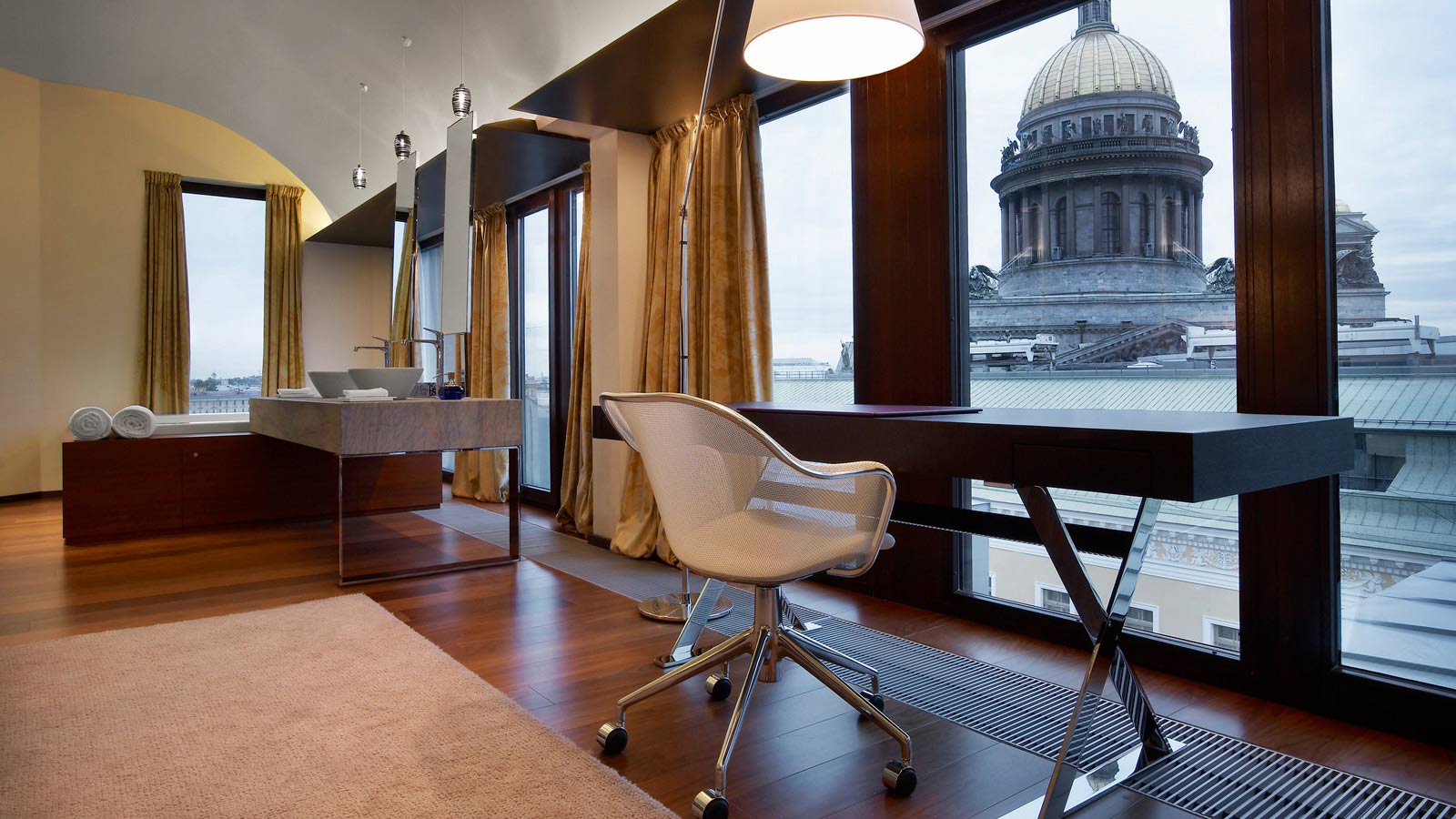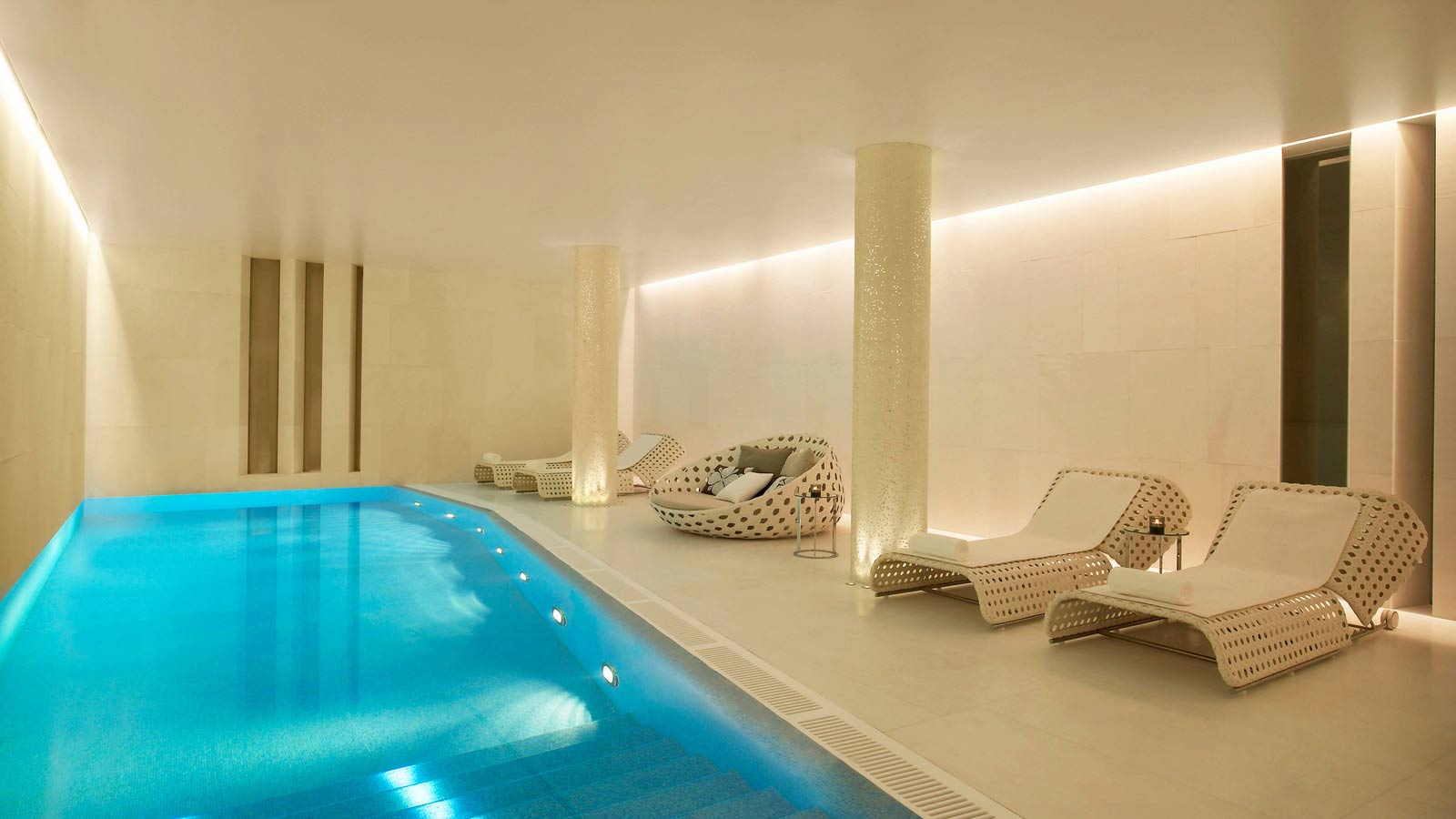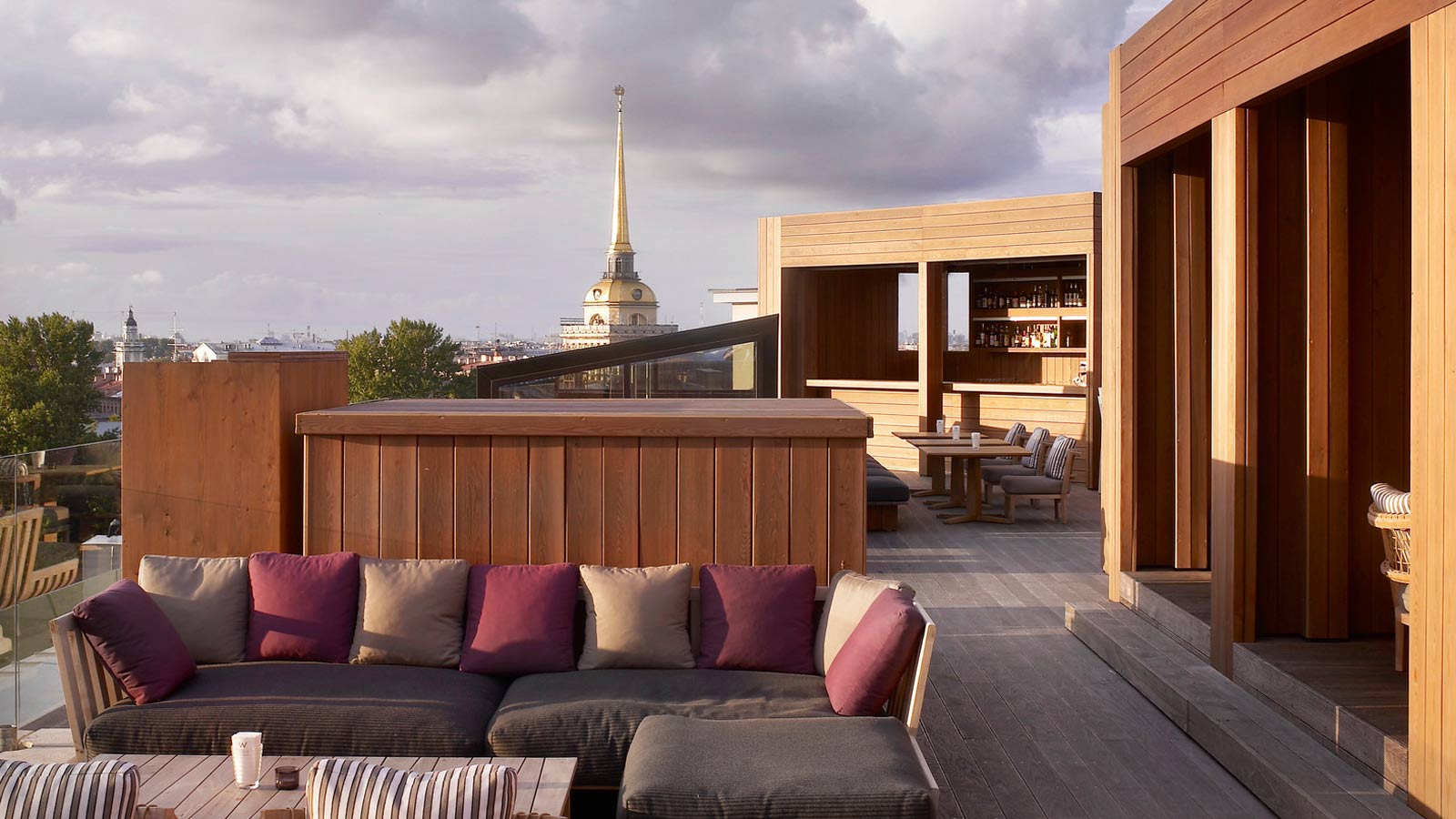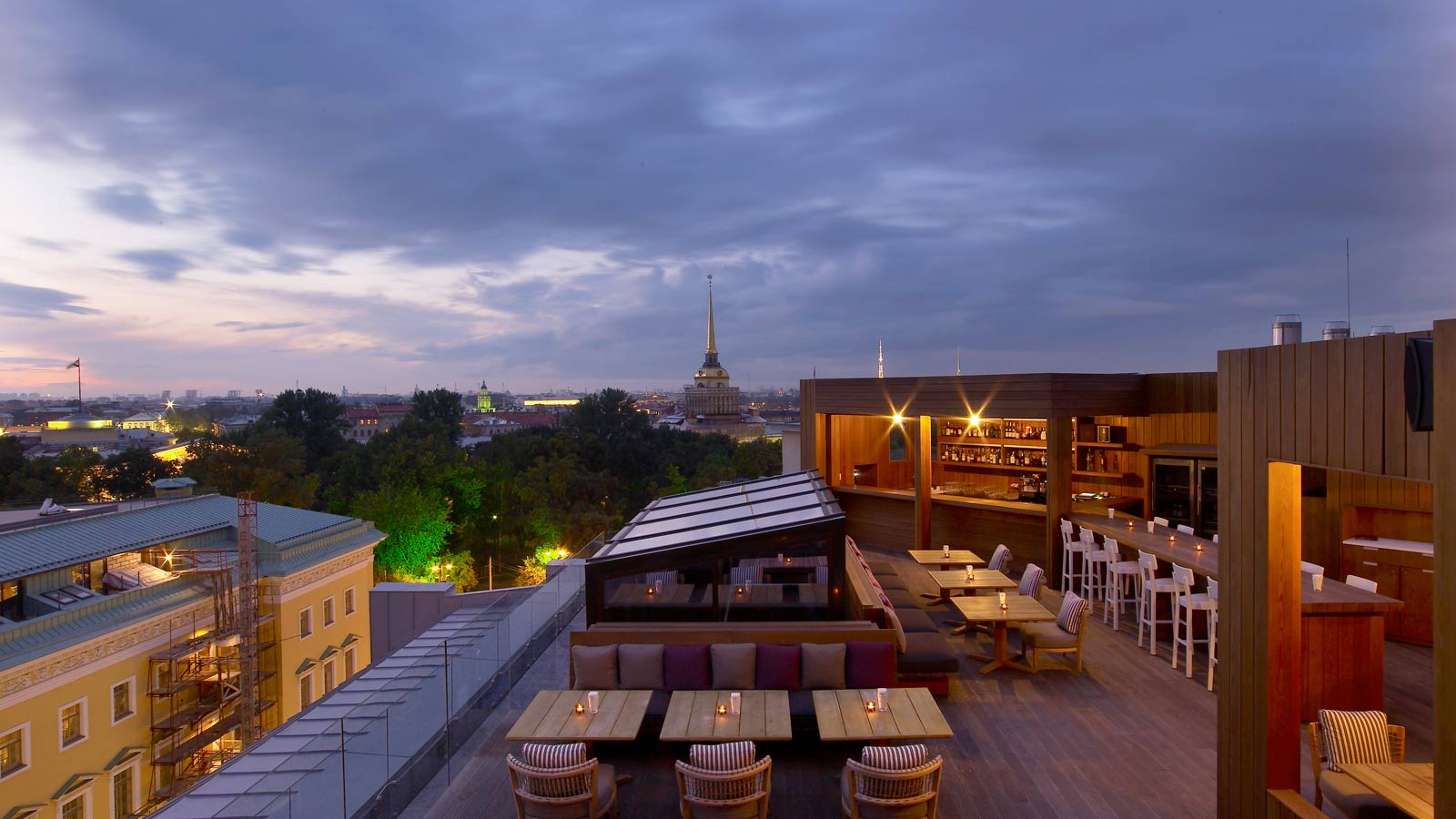 That is how my room looked like: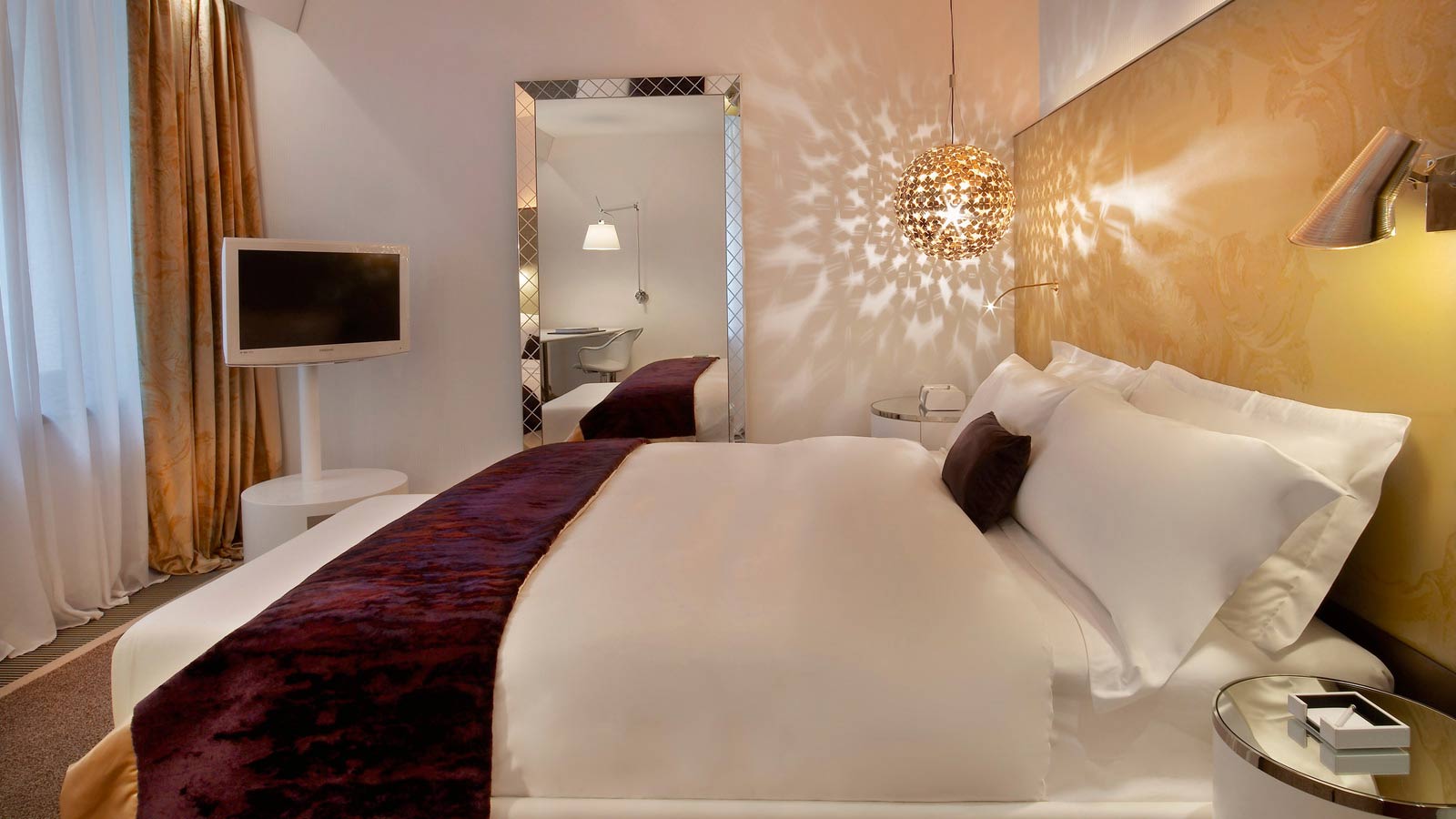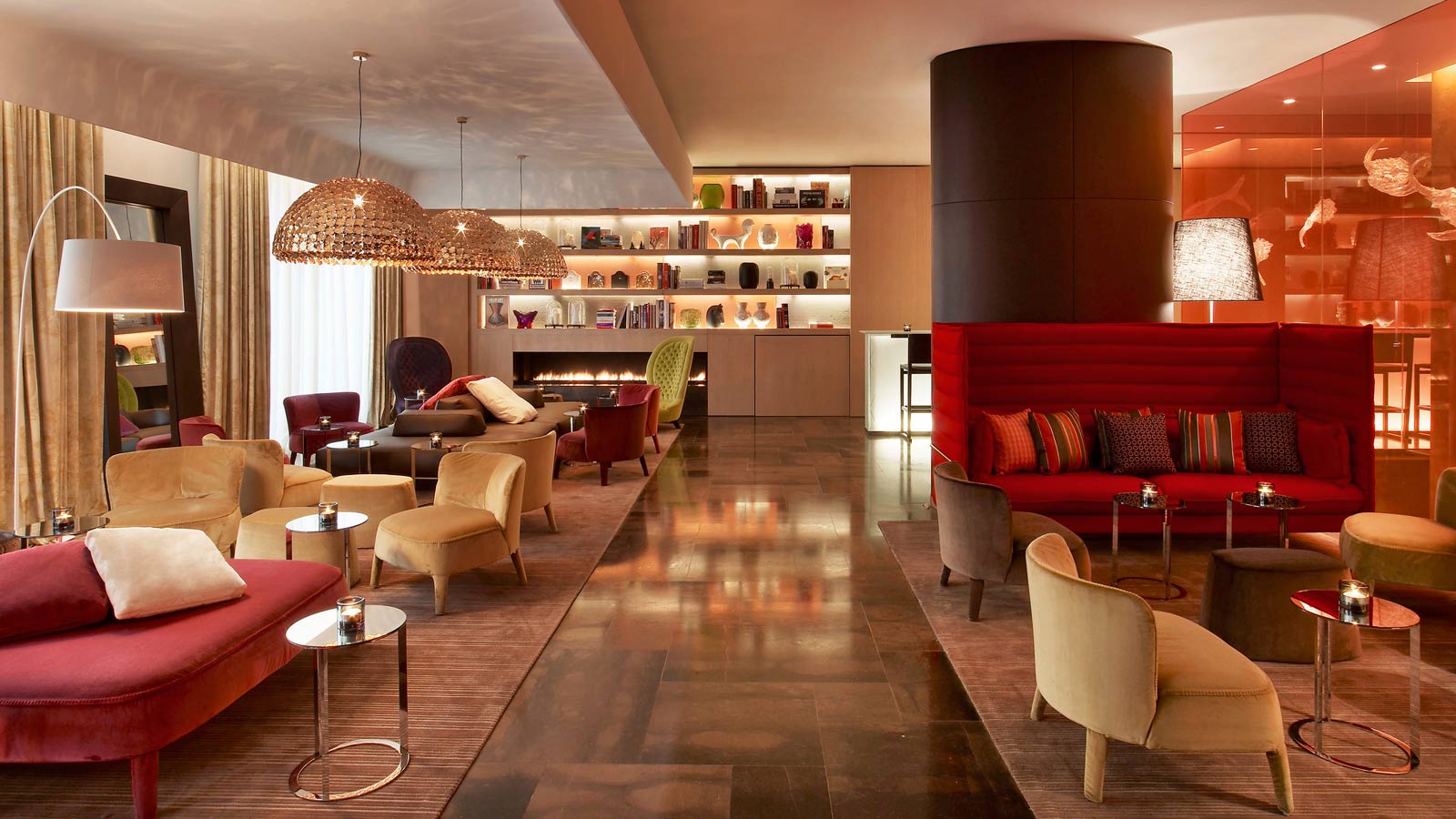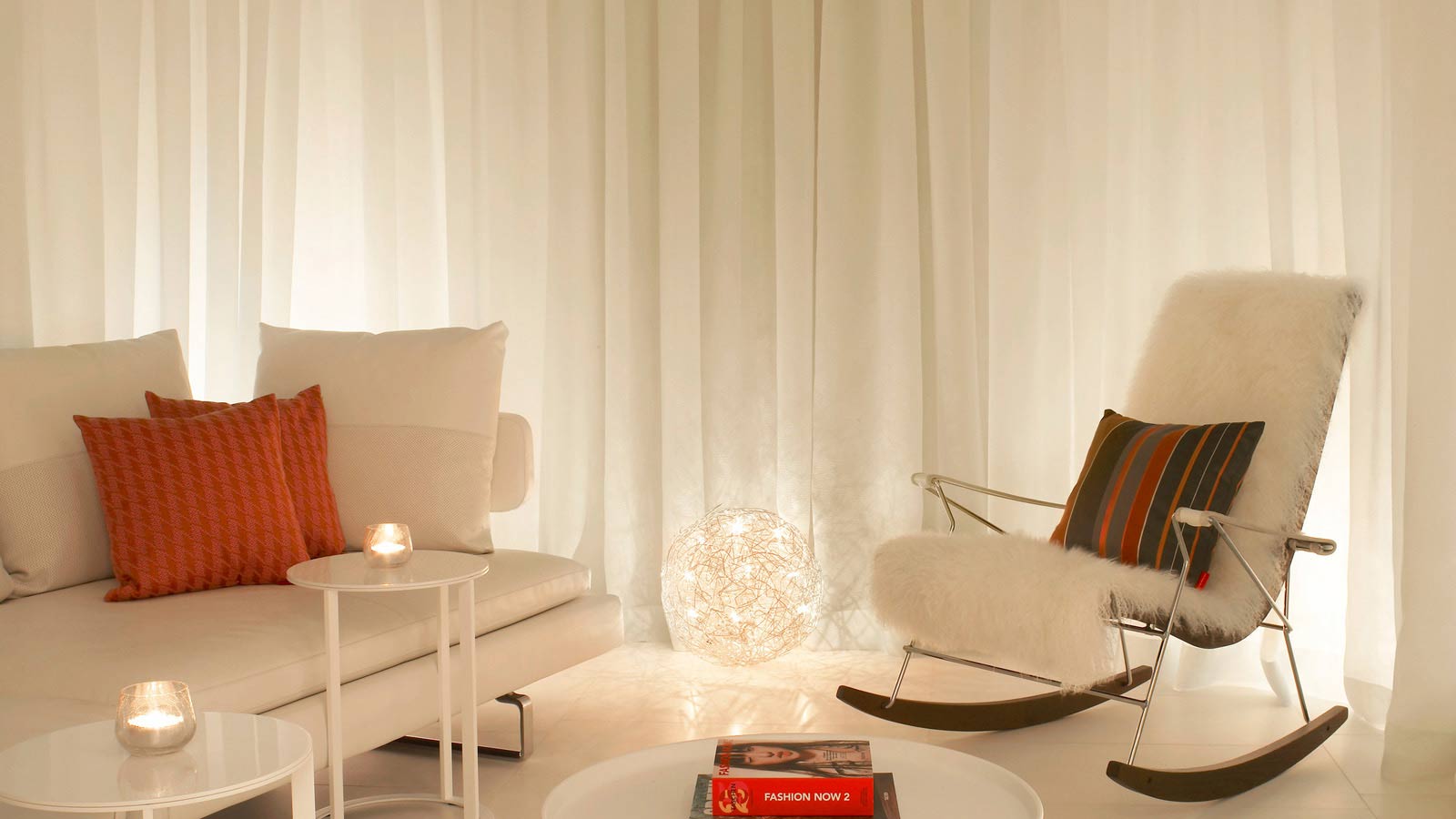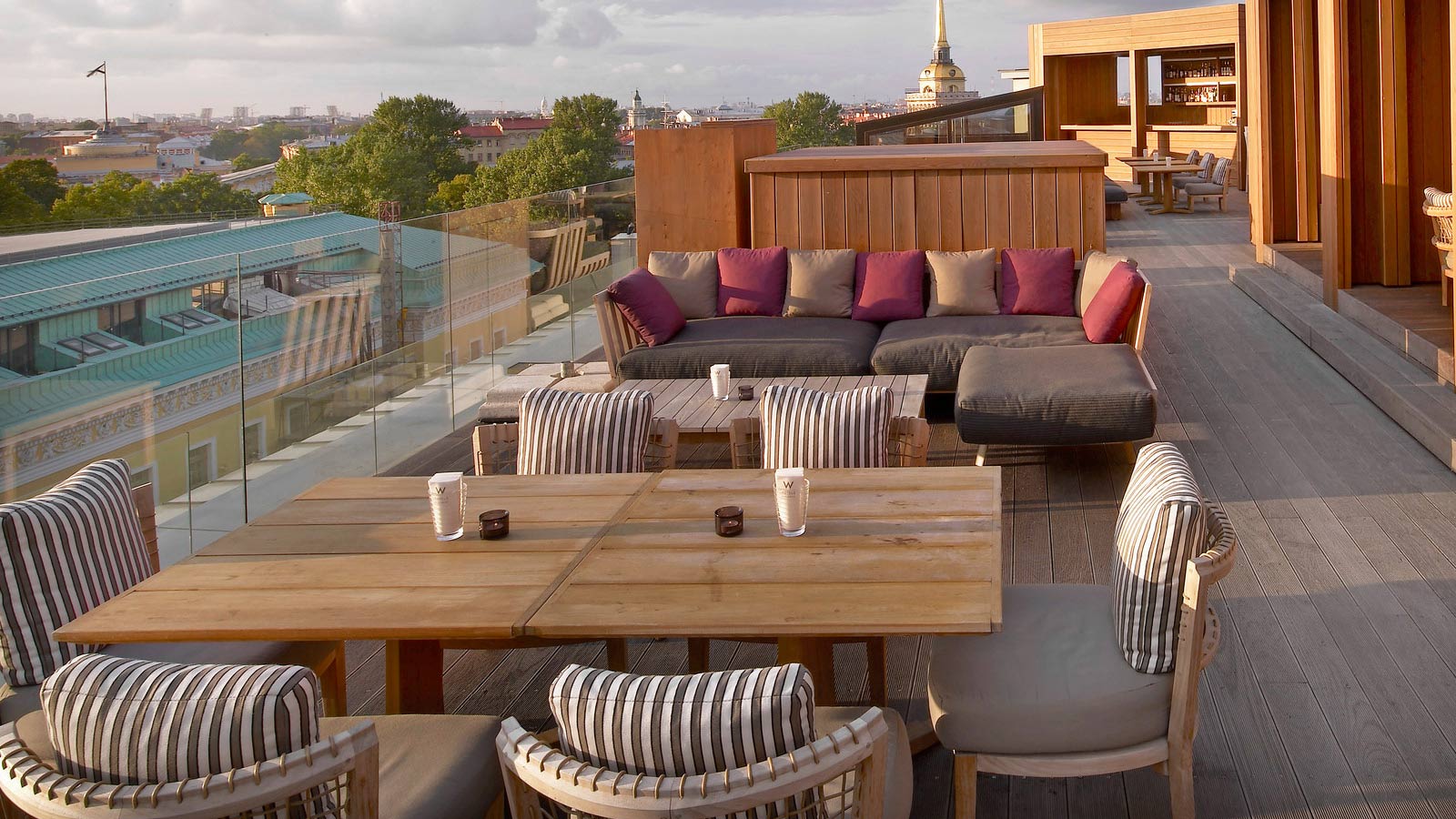 Photos by: press-services
While writing this top I focused on what are the most important points for me. Obviously, good breakfast and beautiful design or views. Not spa, flat screens or even location. I also pay attention on wheather there is or not a gym (but I never use it afterwards. Well, at lease I still have it just in case). I really like when there is a lot going on in a hotel so you have to discover it day by day like another sight. Just "a place to sleep at" can be so boring!
Seems like I'm also more into modern interiors. That is why Czech or German castles are not participating in this top, neither is a wonderful but way to historical for me Verona hotel.
And what are the most important points for you? And where do you want to go despite the hotels levels?:)