If you follow us on YouTube, you might have already seen how me and Alex had our hair done at the newest place in Tauranga – Epsilon Hair. I can hardly believe it myself, but after almost two hours of relaxing, drinking coffee and doing nothing I managed to be at least a tiny little bit useful and asked Libby, the founder of this beautiful space, for her recommendations on the best hair products. Because you can never have too much hair care!
When it comes to hair, I can totally trust Libby and her experience. The way my hair look after the treatment speak for itself. But I was also impressed by the scary stories about hairdressers with eczemas and dermatitis accuring due to the constant work with harsh products. Libby would never allow her employees to suffer from anything like that, so she have chosen organic and cruelty-free products that can't do any harm to skin or hair. Sounds great!
1&2 Hot Tresses Rehab Shampoo and Conditioner
Libby: "Hot Tresses was designed by yogis, not hairdressers. They have long, beautiful hair, go swimming a lot, love blow waves and wanted to prevent their hair from being frizzy all the time. What I love about this set is how soft it makes your hair. And they look awesome even without any blow wave".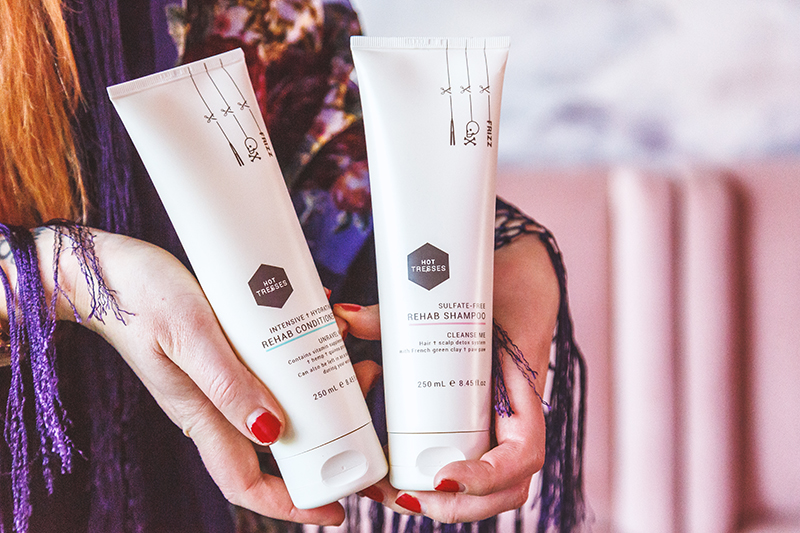 Epsilon Hair is the first salon in New Zealand to stock Australian-born organic, vegan and cruelty-free brand. They produce premium eco-luxe products that fall somewhere in between natural and professional hair care. Basically, all the Hot Tresses products can be called "Rehab", because you won't find any sulfates, parabens and synthetics fragrances among the ingredients. Instead they are packed with quinoa proteins, castor seed, ylang ylang and coconut oils. So they are helping your hair to get rid of all the chemicals and toxins and enriching them with healthy vitamins.
Where to buy Hot Tresses: https://www.hottress.es/
3. Kevin.Murphy Fresh.Hair Dry Cleaning Spray
Libby: "Amazing product if you're trying to get your hair healthier. Every time you wash or blow dry your hair, you make some damage. And with Fresh.Hair you can go through these processes less times!"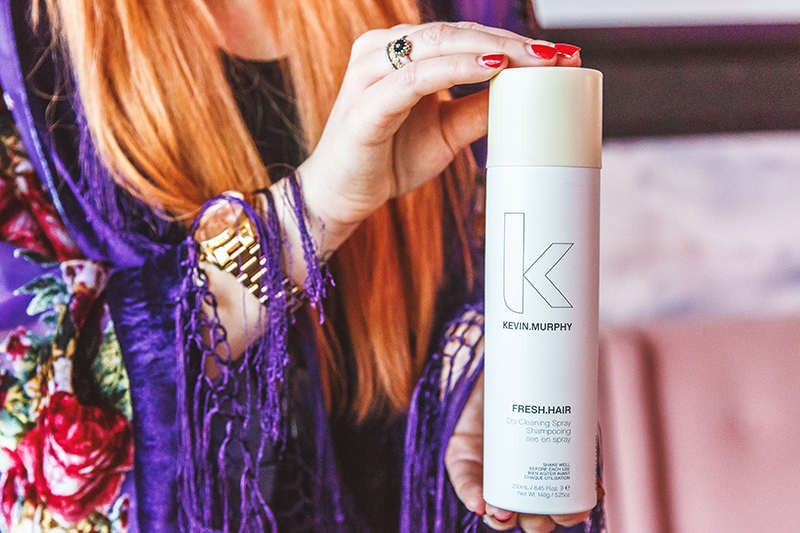 Another hair care brand from Australia. Gosh, looks like I've always underestimated this side of Australian beauty industry! Though knowing they have best skincare (in my opinion!) must have given me a bit of a clue, I guess… Anyway! This dry shampoo freshens the hair up, removes excess products AND every bottle of Fresh.Hair sold contributes financially to reducing global carbon emissions!
Where to buy Kevin.Murphy: http://kevinmurphy.com.au/
4. ELEVEN Miracle Hair Treatment
Libby: "My number one! Controls frizz, adds smoothness, stops colour fade and it really does heal the bad ends. Beautiful long hair tend to thin out and it is protecting them from splitting".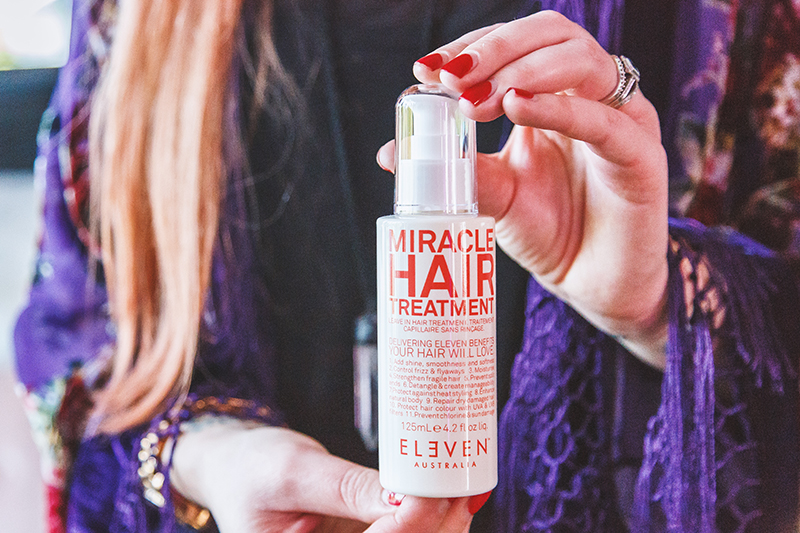 By the way, Miracle Hair Treatment was the first product produced by ELEVEN! And they are currently offering 27 amazing hair care options. The idea behind the brand is simple as: products that everyone would understand. The names speak for themselves – Hydrate My Hair Shampoo, Keep My Colour Treatment, Give Me Clean Hair Dry Shampoo, etc.
Where to buy ELEVEN: http://elevenaustralia.com/
5. Kevin.Murphy Body.Mass Treatment
Libby: "The only product we have in here that would actually stimulate hair growth a little. It works on the outside of the hair to give it volume. And it also fades inside, so the new hair are coming stronger and come through faster".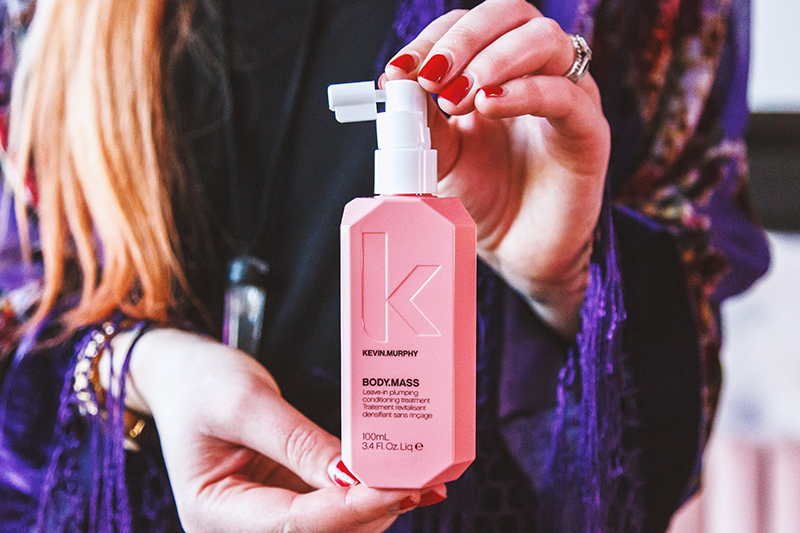 The key element in this treatment (need one right now!) is Oleanolic Acid. It helps to strengthen the hair at the root. This brand works only with companies that grow their ingredients organically and use micro cultivation to be sure they are producing natural product of the highest quality. They are also known as "skincare for your hair".
Where to buy Kevin.Murphy: http://kevinmurphy.com.au/
Pin this post: