If there were no pauses in between the travels, people should have invented them. Because that anticipation, plannings and that desire to experience new emotions an impressions are what the mood of a future journey is made of. But to my shame, I'm kind of a cheater: always trying to feel myself on the other edge of Earth even if I'm not going anywhere. That is exactly what happens while dinning in "45 parallel", where minimalistic 8 pages of the menu include the cuisine of different countries, situated on that "golden parallel" – they produce the most harvest, have the best landscapes and the hottest temperaments – evaluated by Regis Triguel (the one to design Insta-favorite menu for "Brasserie Most", by the way). So, let's give it a try?
You will hardly run into the "45th parallel" without knowing exactly where is it located. Though it is Moscow's center, but the location is somewhere behind the corner of Tsvetnoy, with a separate entrance. Inside is a two-floored loft with a summer terrace (that promises a perfect view. I honestly, have no idea wheather it is true, cause visited this place at night) and an industrial interior full of international details. Even flower pots were brought from Amsterdam! Though the guests normally pay attention to another fantastic decoration – giant installation of 3 000 ceramic fishes at the ceiling. They organise a way which looks realistically and even a bit scary from the second floor. By the way, they promise to bring some more soon!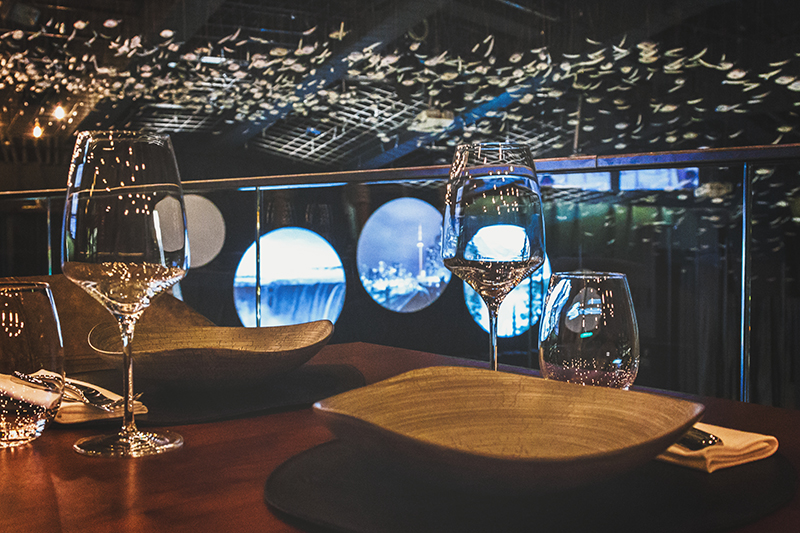 What I especially loved in here is how lively this place looked. Though only several tables were busy that Thursday evening, it didn't feel as an always empty useless place as it can be sometimes in all those fancy places.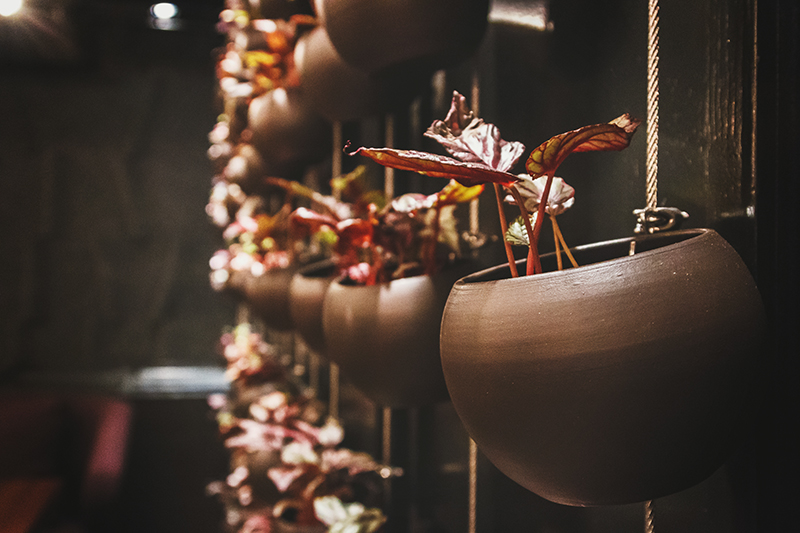 An idea of combining different cuisines of one parallel in one place firstly appeared during the wine degustations. Restaurant's owners noticed, that most of the best wines are produced in this area (yes, Argentina and Chili are also counted, cause there is also the South 45th parallel). As a result, they discovered that those places also produce quite a worth-trying food: italian, french, japaneese, american, canadian, mongoliand and even my native uzbek.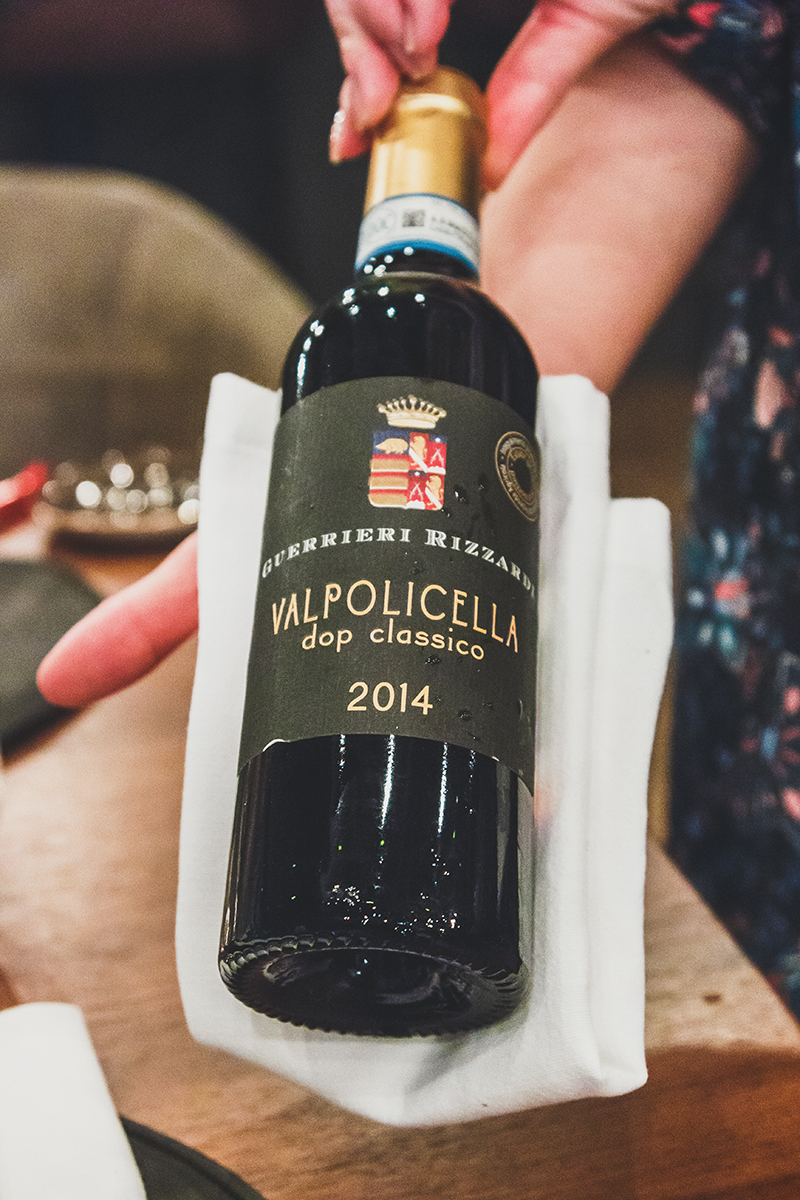 At first, I felt really skeptically about their idea, because it seemed to be a little old fashioned. Seriosly, most of the restaurants today do their best to shorten the menu and make it more specified. But everything appeared to be really nice and sophisticated. All the positions in the menu looked really refined and in one style – light and french:) The only disappointment was a lack of vegan dishes – only one soup. Luckily, they offered to cook something special just for me.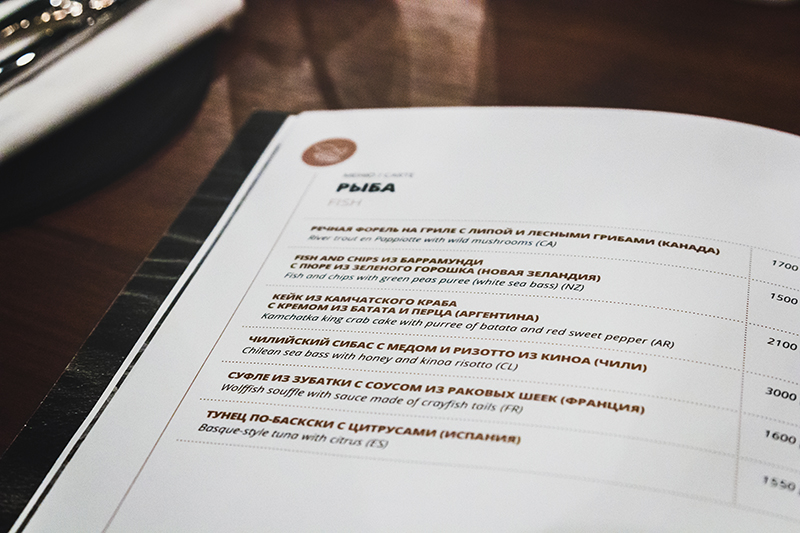 We began with an argentinean salad, made of two types of kinoa, marinated asparagus and roast beef (I skipped the last one). It costed 980 rubles. Wow, it was beyond delicious! I tried to hold myself not to eat everything, because there were so many more dishes coming. But failed. And finished it. 
By the way, the first photo of this article shows this salad together with the second dish I liked most of all – bread basket. It is huge, tasty and assorted in here. And costs only 150 rubles. And can even be a full dinner for those who are not afraid of carbs:)
I should also mention those beautiful desserts. You should try one even if you're overloaded already, trust me. At least in order to see, how photogenic they are! My crema catalana with crispy caramel (Spain, 480 rubles) was decorated with a spring-style braid. So cute!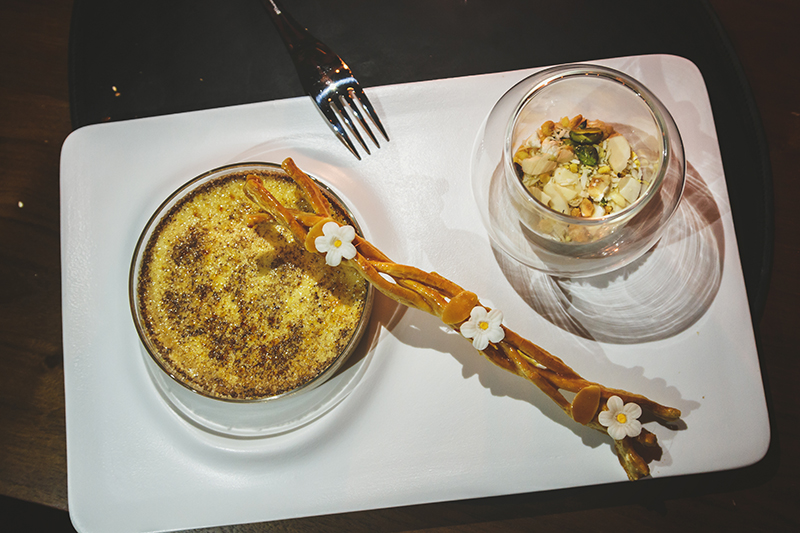 In a nutshell, I really have too little favorite places to eat in Moscow and they are all mostly devoted to breakfasts –  a familiar to you "Bublik", Breakfast Cafe with their crazy coffees and giant amazing waffles, and a new discovery – Have a Nice Day with raw/vegan/peske cuisine and a light interiors, – so "45th parallel" would definitely become my favorite dinner place now! Cause I will always have enough money for a bread basket at least:)