Seems like all those dressing up's are becoming a big part of my blog: romantic style of "Downton Abbey" in Czech to begin with and a traditional Oktoberfest fun in Munich afterwards… Could I ever imagine, that I would love it so much? But anyway, it was just impossible to skip dressing in a wonderful gown while enjoying Millennium Park (Novorijskoe avenue, 19 km) fall celebration. Do you agree?
Villagio Estate are famous for their amazing cottage villages nearby Moscow and Millennium Park is one of those. Oh, how amazing is it there! I just couldn't believe that it was for real, when I observed the life of this small city from the second floor balcony of a glass building of a sales department. Despite a weather wasn't really nice in the beginning of September, clouds just didn't get in there: blue sky with a soft clouds were all over Millennium Park. Pretty houses, designed in different styles of neomodernism or a relaxed french chalet are surrounded by hedges. Wide pavements with beautiful lights are between them. And there are also five different parks with own rivers, lakes and a rare types of threes, reminding their's guests of old England and France.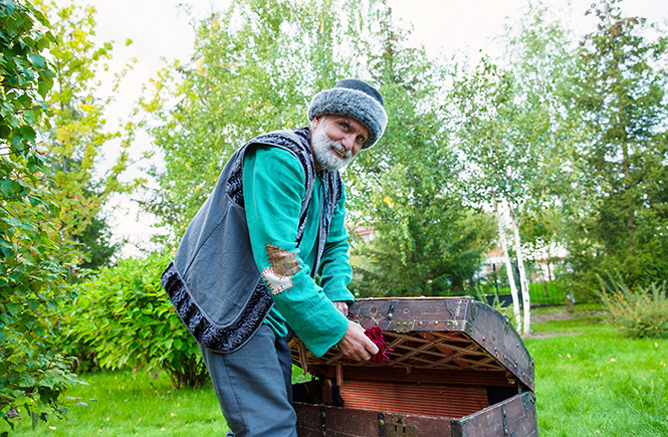 "Polyana" – one of those parks – was a place, where a traditional fall festival for locals was held. I truly belive it is so cool – to be a part of a community where something interesting happens all the time. Local appeared to be so nice and friendly, by the way, they chatted easily and by the end of the day I knew about their life probably more than about the life of a neighbors I've been living with in one house for a year by now (though, I suppose, I know everything about Sonya – the dog from the upper floor).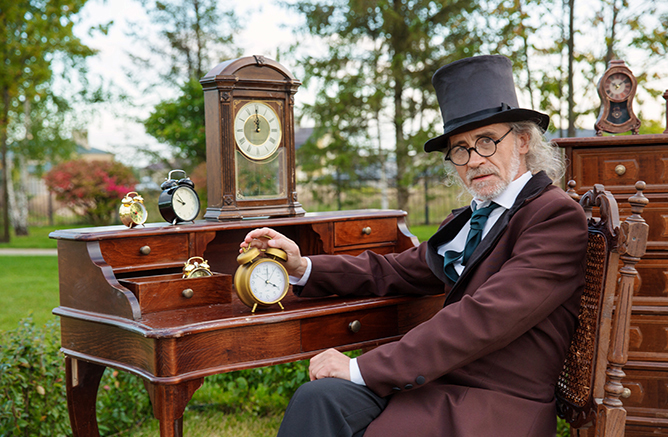 But let's get back to Polyana – a wide park with a lake in a middle. That Sunday it turned into a fairly forest with witches, mermaids, life statues and other magical creatures. Those of 500 guests, who came to the festival could not only eat, but also follow the map to win some prizes. Besides that, there were a lot of different activities for kids. We were there with two of my beloved nephews and they were amazed so much, that I even had to carry them back to a car, because they couldn't walk anymore.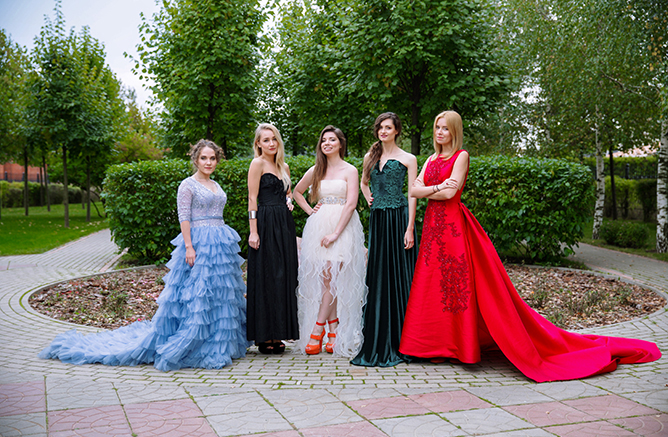 And while everyone were looking for treasures, we with other bloggers got dressed into fantastic dresses by Story Dress and went to create our own fairy tale. You can have a closer look to every dress in their blogs. Мasha was a queen in red, Nastya's emerald dress was just like the one of Mistress of Copper Mountain, another Nastya was so romantic as a fairy and a black dress of a blond Кsusha reminded me of a queen from "Alice in Wonderland".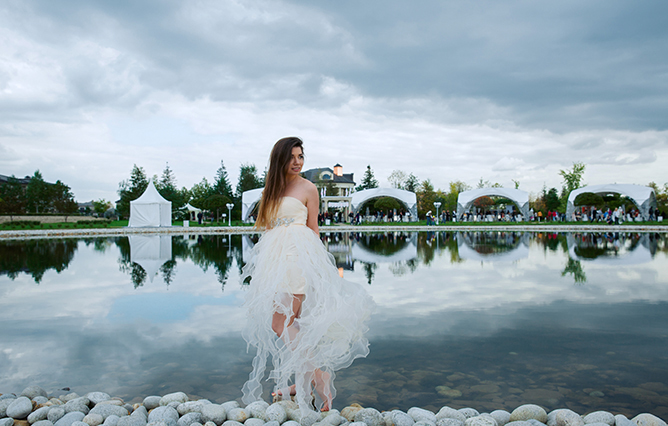 Mine, by the way, was pretty like a Mermaid's. I'm not sure if it is the moment when she walked out from an ocean or just had fun under water. But after all, as soon as I noticed my "sisters", I went to greet them immediately!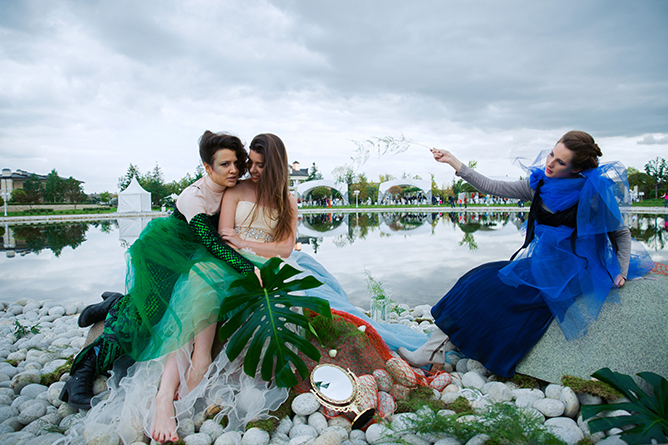 So, that is how this amazing day in Millennium Park looked like. I was so happy to share it with my closest relatives and friends. And what do you think of a results?