Beautiful, healthy skin for me is something that makes me feel confident during the day. Sometimes I can miss mascara, blush or lipstick, but never foundation. I just don't understand why should people look at all my spots?:) Funny, but a few years ago I thought different. I only started to use make up in University and that were mascara, eye shadows and lip gloss at first. My first powder was literally imposed to me by Dior – I simply couldn't leave without it after Dior visagist applied it on my face. Later I understood that powder is not the limit and there is something more to be done for the perfect skin.
Foundations certainly play the leading role in my make up now (only red lipsticks can compete in number but not in importance. I'm sure that the perfect skin is a must base for all the make up. Without it everything else looks a bit comish and unfinished. I don't believe those who say that foundation feels like a mask on their skin. They just haven't found their own perfect one yet. Modern foundations and powders can be absolutely invisible and work perfectly at the same time.
So now about my favorites! Sorry for the appearence of some of them – it happens, when you use something often:)
Giorgio Armani
This foundation and powder are definitely my favorites for the last half a year. Very soft, delicate texture that is absolutely invisible on skin. I like to say that applying this foundations is like applying make-up with a kitten:) So gentle touch:) Powder makes the skin look illuminated, like I've been just back from the 3-weeks vacations and absolutely happy now. By the way, it has a great SPF 34. No way for the skin aging! And it showed itself perfectly during Miami and Moscow summer. But if there are some mportant shootings ahead, I prefer to use tighter foundation, that would not only make the perfect tone but hide all the imperfections, underneath.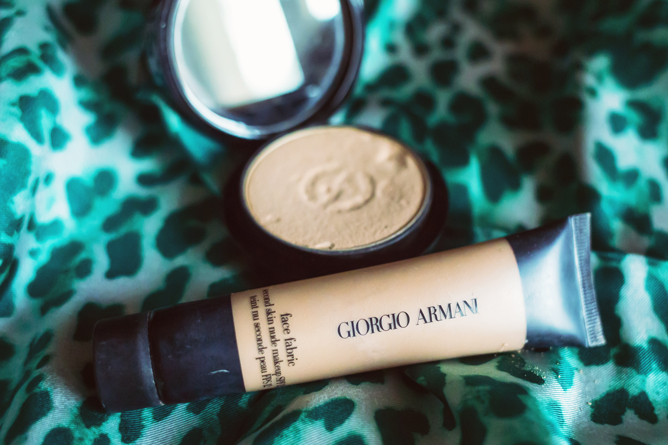 Guerlain, Lingerie de Peau
Unusual thing. The only one like that I have. That is compact moisturizing foundation and concealer. Honestly, "moisturizing" is way too modest for this one. It naturally gives your skin that perfect Hollywood wet radiance. Professionals say that is because of the synthetic stretch polimers that are being mixed with natural silk and county. But is that that important? What is really important that there is no other foundation to have the same effect! I like to apply it above any other foundation instead of powder, because it doesn't hides imperfections enough for me. And to finish the make-up I use cream blush that goes perfect with this texture. That is an ideal skin for evening or shootings.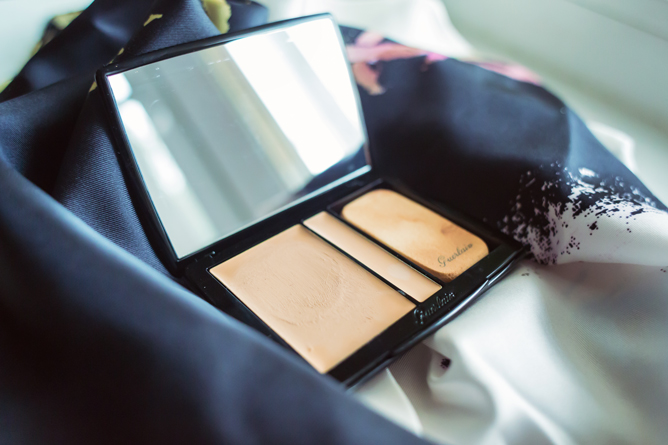 I have tone 02 Beige Clair
Dior
I have told you earlier that everything started with Dioe for me. I way using only this cosmethic for a really long time. First of all it was three-colors powder Diorskin Nude, which later was complimented by the same foundation. Then I switched delicated water-based cream for the more covering one – Forever. Later came the Forever powder which appeared to be much more comfortable in applying that the Nude one because of having only one color. Than came the concealer – Dirskin Sculpt. Though it said to have lifting effect concultans adviced to buy it confidently. In my opinion it has a little over-drying effect – sometimes you can receive exfoliating skin. But it was my first concealer and it was good in fighting with dark circles, so I was kinda happy.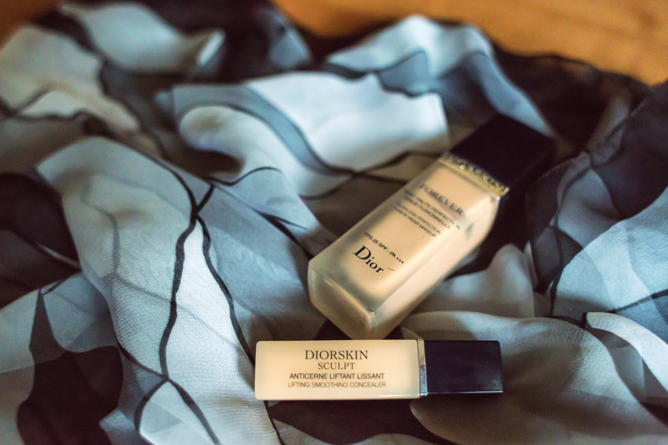 I have foundation tone 020 and concealer tone 001
Recently I also got new line – Dior Star. Have nothing to say about concealer yet, but the foundation is probably best of what I ever tried in Dior. Now I became so spoiled that I don;t feel like it's enough for foundation to only make beautiful skin. I want something more. Guerlain and Giorgio Armani have that. And Dior Star as well! It can make your skin glow from the inside. Honestly! It's not that clearly seen, evening glow of Guerlain, but something very soft and natural. That effect comes from the elements that catch the light and reflect just enough to make your skin look really healthy. Professionals also say it can reduce the number of black spots. Don't know yet!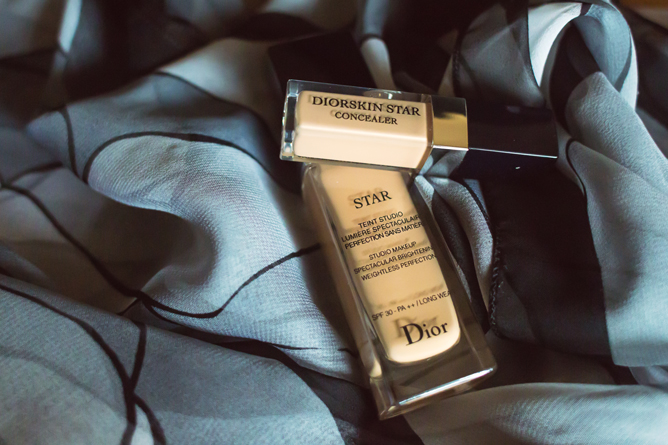 I have foundation tone 020 and concealer tone 002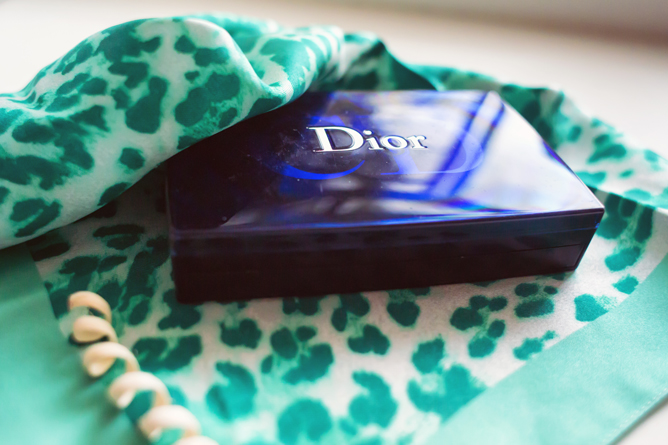 Concealers
Finaly, what is the most important for me now – tools to hide dark circles under eyes.:) I currently have two favorites: СС Eye Cream by Bourjois and High Definition Concealer by Make Up For Ever. Bourjois I use for the long time now and am absolutely happy! It's easy to apply it, comfortable for skin and hides everything needed to be hidden. What's more, it even moisturezes skin, so that it can feel a little better. But! Recently the situation became so bad, that Bourjois can not manage it any more. Here came MUFE to save me. It's texture is more dense, closer to the foundation, that is why it can hide the darker colors:) By the way, HD collection was created to not only be hidden from human eyes, but from the HD cameras as well. So I can now make "I woke up like this" selfie's and you will think that I was really born like this:)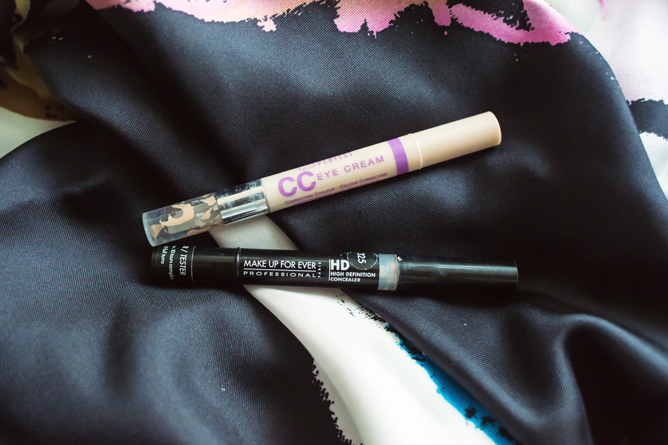 I have tone 325 of Make Up For Ever
Dolce&Gabbana
Perfection Veil Pressed Powder collection only appeared in the mid-January this year. It consisted of six colors and I got the darkest one. Usually I use the second lightest or smth close, so this one was scarrying me for a long time. But it appeared to be perfect for the tanned skin, cause it's not that dark actually.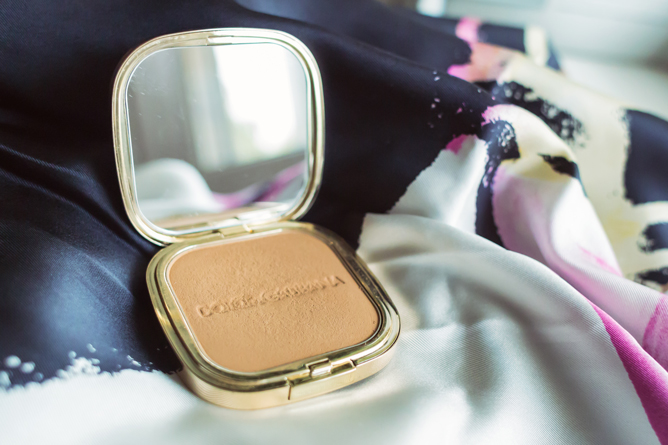 Clarins
My one more favorite foundation "with difficulties". But let's begin with the good:) First of all, it's the most masking foundation I ever had! I even think that that ad when the covered Zombie Boy with the foundation would be a childish game for Clarins. What's more, it has really cool aroma. Easy, flowerish. I couldn't expect that from the foundation so was pleasantly surprised. But what I don;t like about it is that it can be difficult to apply it – it feels a little to dense, like it doesn;t want to be smeared. And if you have a long day ahead, you better also choose another foundation, cause this one can become a littke too yellow in the evening, so that the border between the foundation and the real skin would be clearly seen. But I use it often anyway:) By the way, that is the foundation I like to use Guerlain one with. They were made for each other!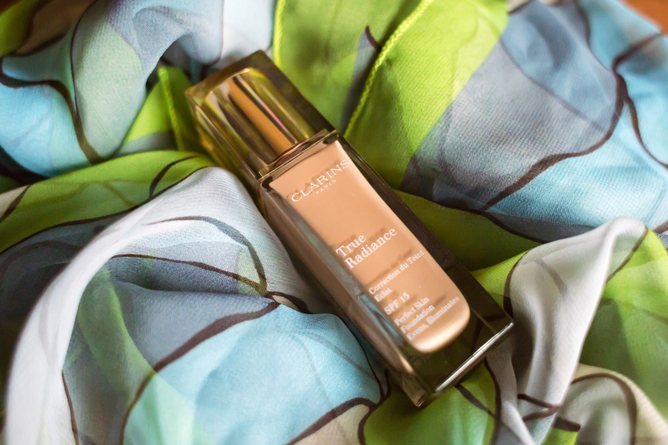 I have tone 109
Make Up for Ever
One more MUFE treat is Pro Finish powder. Actually, you can use this powder as a foundation as well by just applying it with the wet brush. But I never tried! Because it's so good in just being powder! That is the only powder among mines that doesn't have an undercolor. I mean yellow, pink or olive – that you have to combine with your skin undercolor. It's neutral. Like a veil, but with a color. It is absolutely matt, so is perfect for day time. I usually care it with me to fix make up during the day even if I used another powder in the morning.
It looks a little darker than on photo.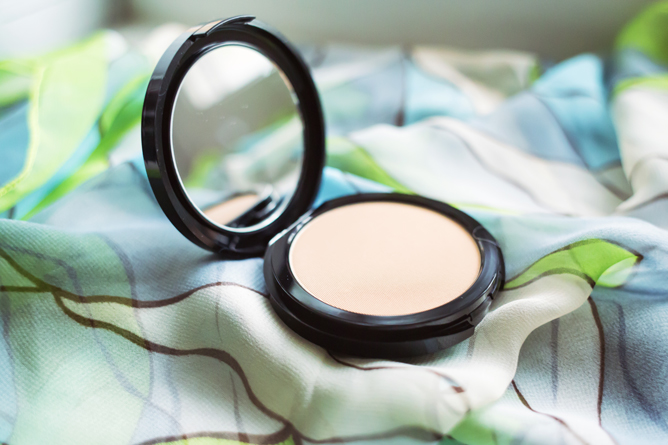 I have tone 125
That is all for now:) Hope, you will find this information useful and will now use foundations during the day easily, if you haven't before.
=====
By the way, girls, what would be the most interesting for you to read next time? I'm going to make the reviews about face creams and serums with unusual effects, crazy nail polishes colors and my favorite perfumes. But what are you most interested in? May be any other theme? Will wait for comments!