And here it finally comes! The real spring is out there and is about to change into summer. Honestly, we waited for it way too long! And are you, guys, already ready for this hot season? I truly hope the answer is "no", cause we with Calipso brand of shoes and accessories have prepaired something very special for you. Next month we are going to post a new trend in shoes and clothes every Friday (and here is how good I am in maths – 5 trends and a month match perfectly for me), so afterwards you will be 100% ready for summer! I couldn't be more happier than to have Calipso as my partner in this project, cause, girls, they literally have everything in stores! It was quite complicated to stop myself from picking new and new pairs, otherwise I couldn't even carry them to the car:) And the prices are good as well (you know, how shoked I am by the way too high prices of my favorite shoe brands…).
So, let's begin?
Trend I want to begin this project with is not new to fashion world at all. Obviously, all of you are more used to it than to, let's say, wearing socks with open shoes (spring-summer 2015 hit, by the way). Of course, I'm talking about the most summer trend – using natural materials in shoes and accessories. Please, stand up those of you who at least once bought those comfortable, making legs look longer wedges in natural materials? I'm sure, each of you did!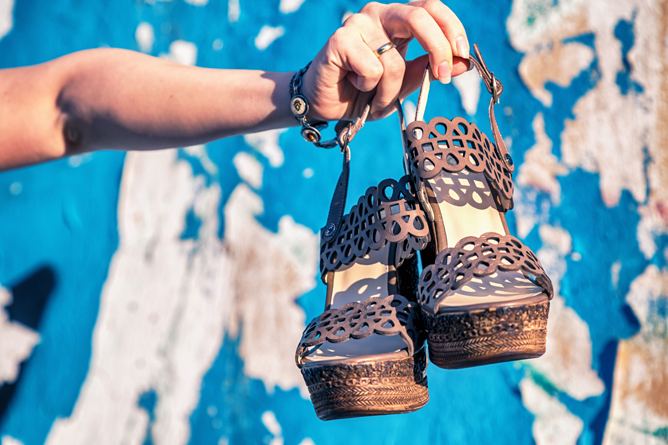 This season roped, wooden or corky wedges are mega-popular! They remind me of safari, desert prairies and a sand lost in sun-burned hairs. You will find looks like that in Donna Karan collection. Wedge is the most classic way to use this trend. Can you imagine, that designers first invented it back in 1930's? Enought time to get used, isn't it?:)
BUt personally I advice to experiment with forms in case when you can't experiment with materials. For example, try platform. Do you know, what's the difference between wedges and platforms, by the way? Wedges look like heels and platforms are stright, but high soles. Michael Kors and Derek Lam are true fans of those, but my favorite model was shown in Carolina Herrera collection. Of couse, platforms look a bit heavier than wedges, but at least they are new and interesting. YOu will definitely attract attention:)
Another options matching the trend are oh, so hot mules or comfortable sabo. Something like that I have found in Calipso and immediately decided to try on. I was so suprised by how comfortable they appeared to be! Probably, sue to the better fixation in that upper part.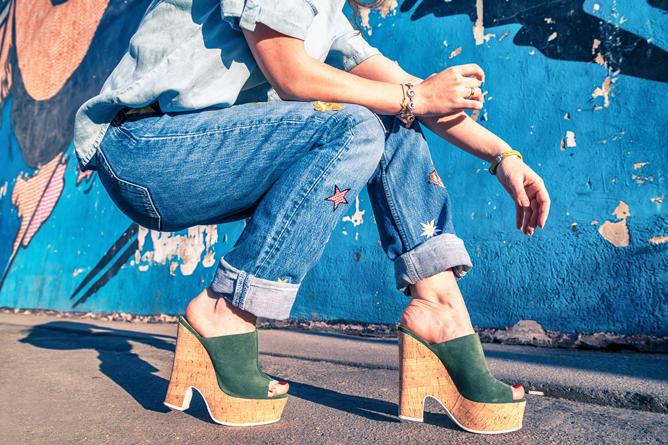 Natural materials in shoes and accessories should be provided by a relaxed, basic clothes. I have chosen denim. But girly pretty dresses or a summer favorite hippie will do as well. I only wouldn't recommend to wear wedges with long skirts, otherwise you will hide your beautiful long legs and wonderful shoes:)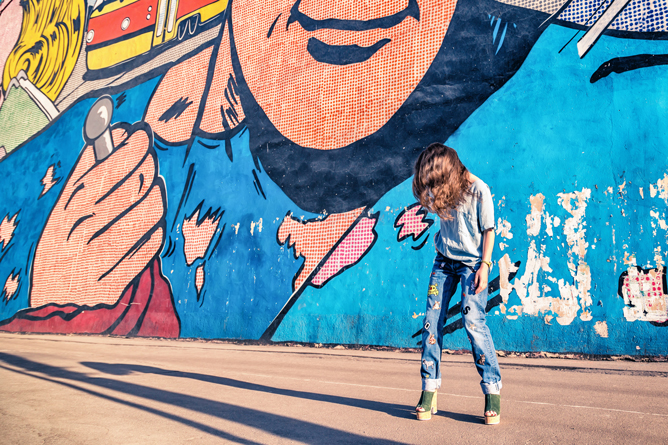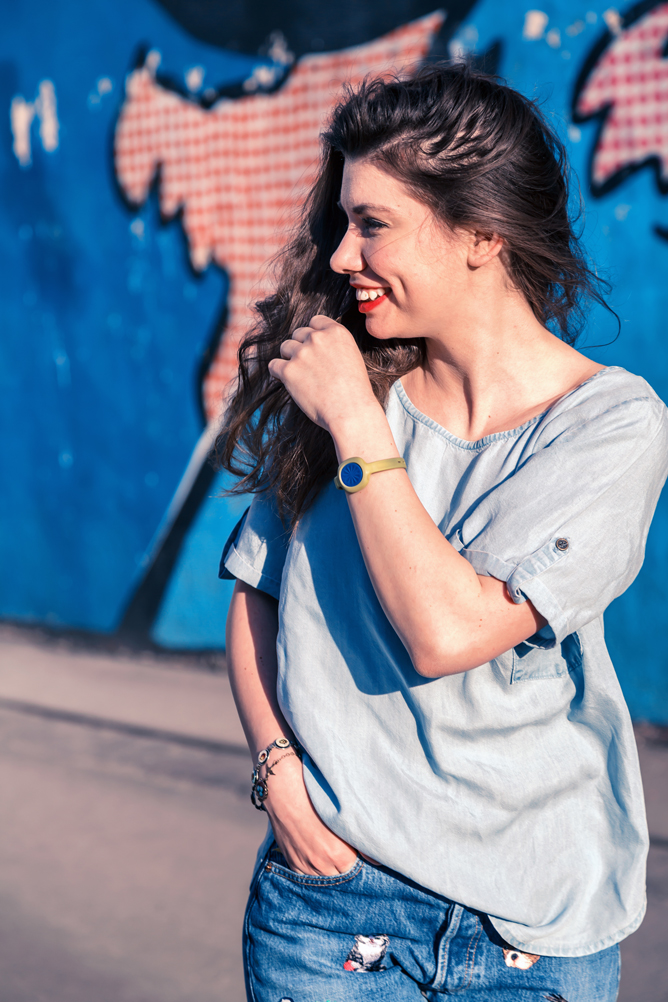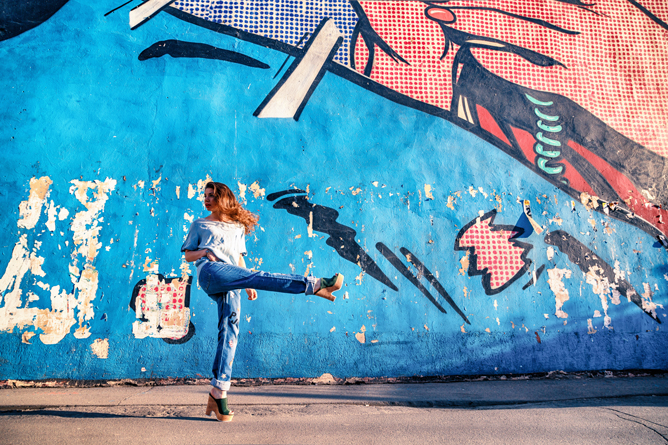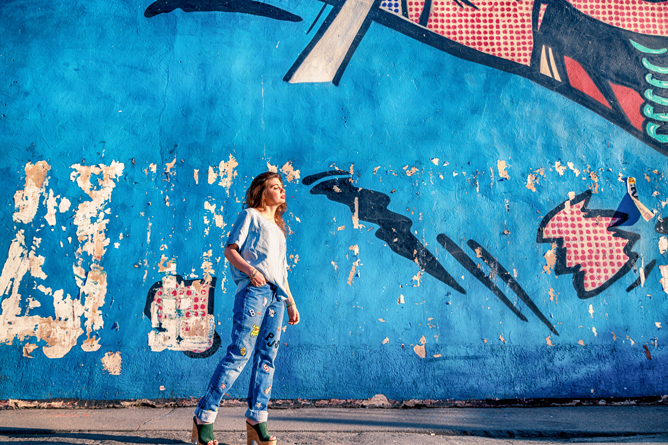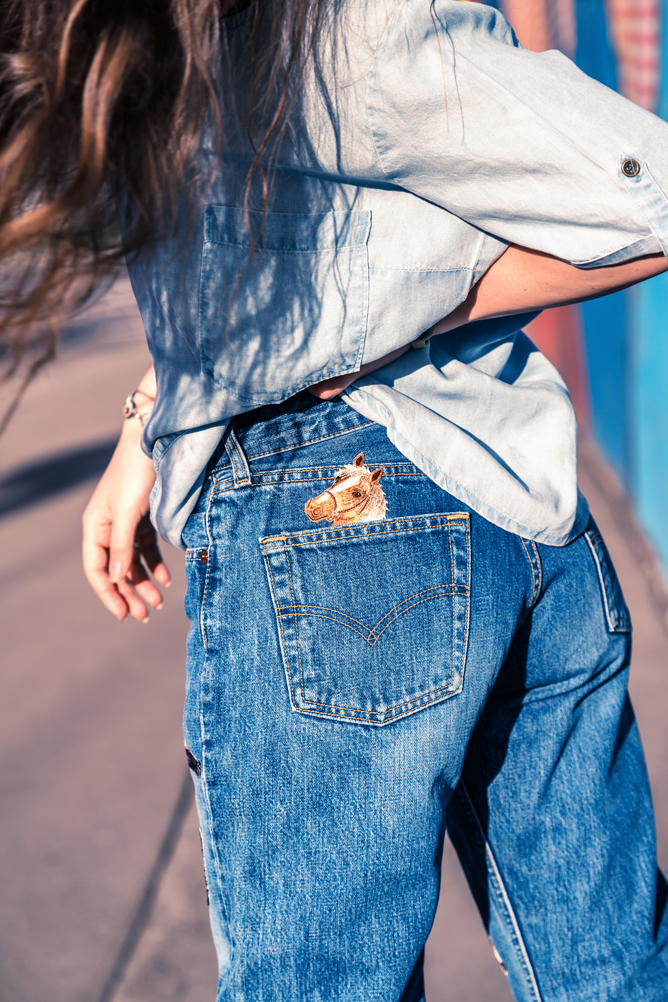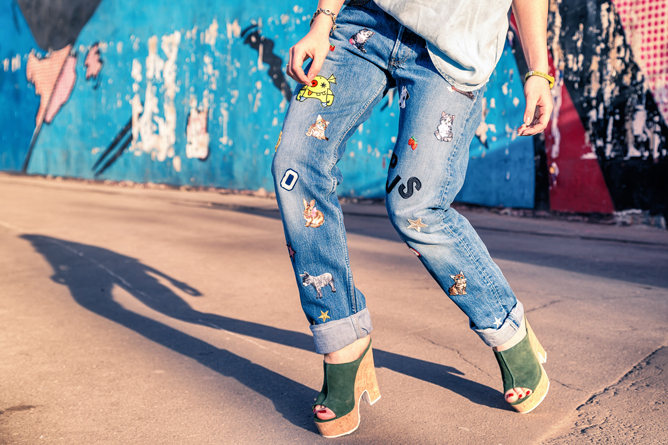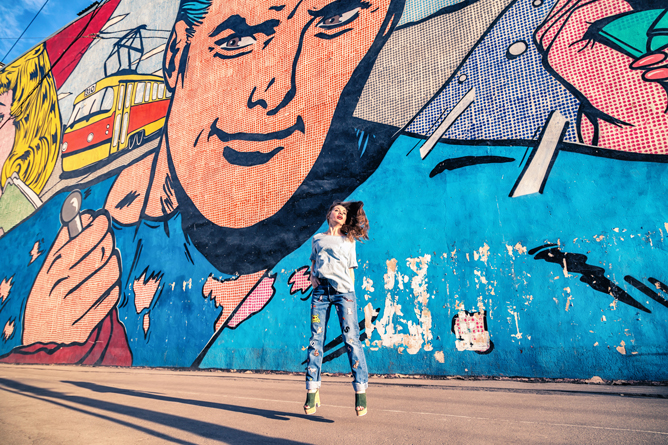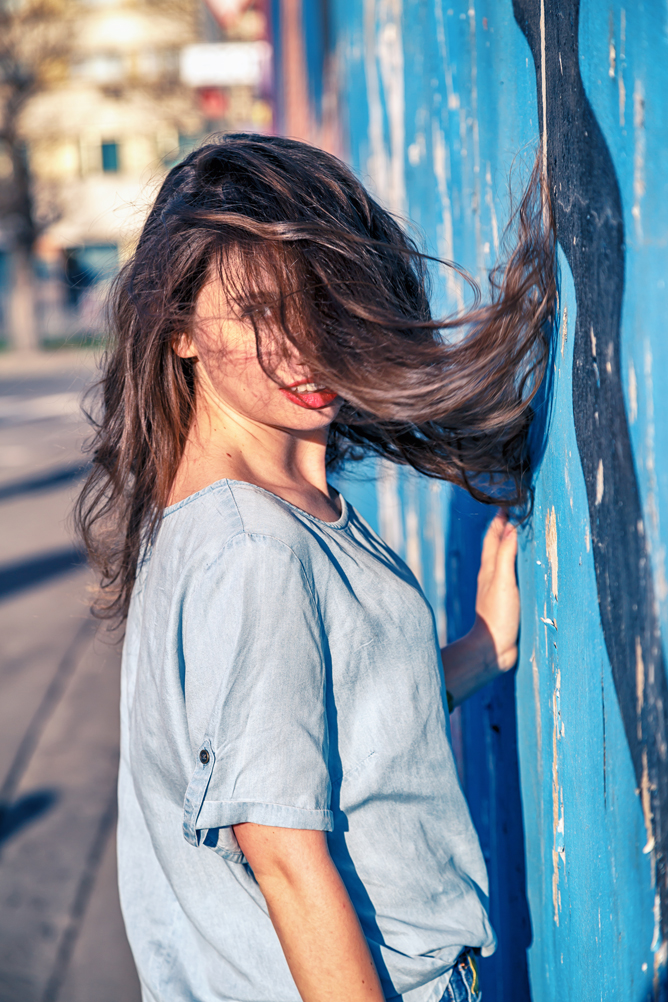 I'm wearing:
Jeans Paul&Joe Sister
Blouse Mango
Bracelets Pichshop.ru