Sorry, dears, for being so late with the final trend shot with Calipso – shoes and accessories brand. This one is one of my favorites, because it can be so different and there is no reason to stop experimenting with it. I'm talking about Japanese style. Brands like The Row or Marni are all about tradition kimono or at leas adding long wide belt to a modern clothes this season. But mostly designers do look for an inspiration not in a history, but in a modern Japan with its outstanding street style and culture.
Famous Japanese street style is known all over the world and, of course, it is impossible to describe it in several words, so lets choose only few of the styles.
One of the most popular and cute is so called Ko-gal or a school uniform for girls who are not in a school age anymore:) White blouses and mini-skirts are traditional for this style, normally added by socks. Many Japanese girls are also such a fans of adding everything cute and lots of accessories to their everyday clothes. Combining all that in one outfit I received this: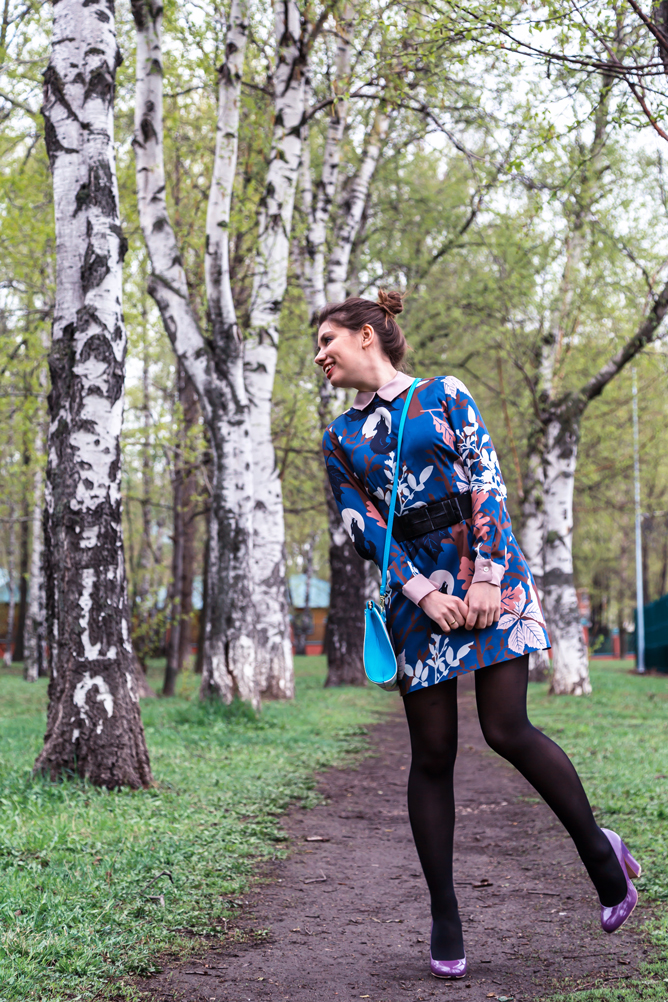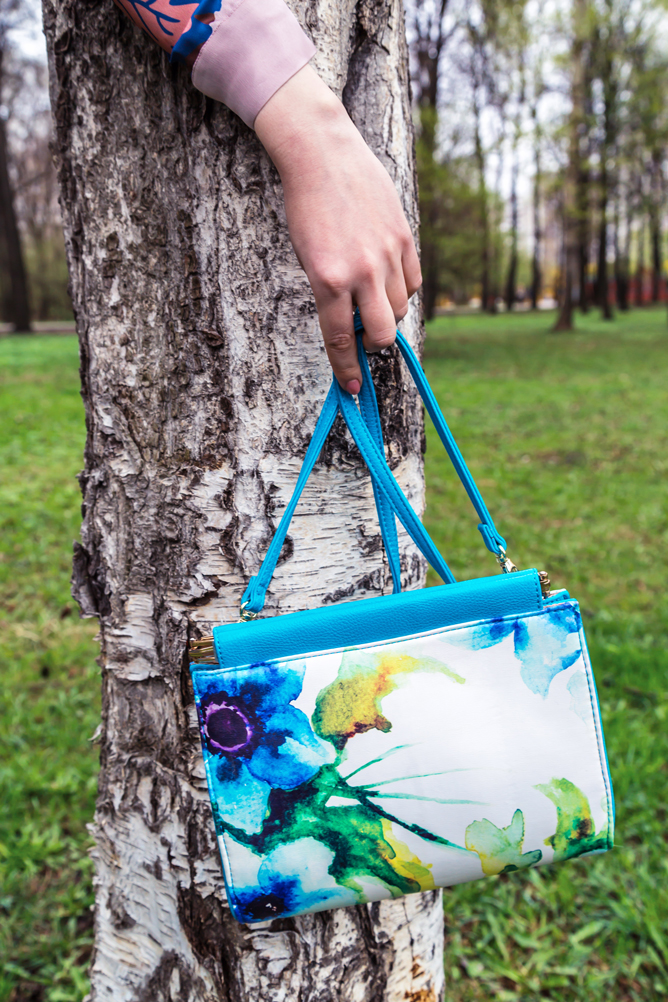 It goes without saying that wonderful and oh, so right shoes are the must here.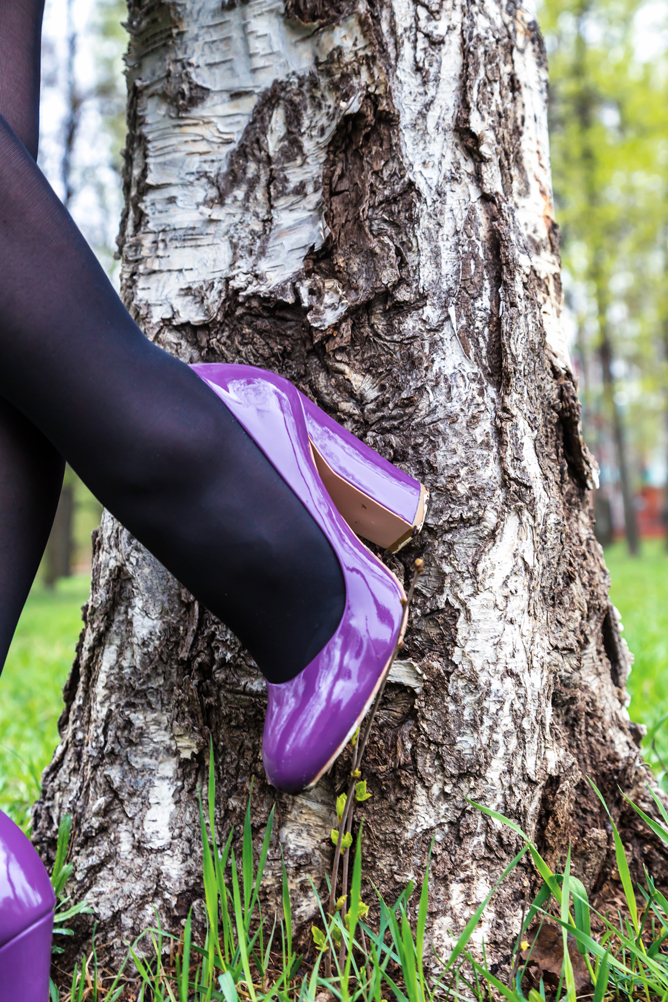 But modern Japan is also about modern technologies, robots and crazy architecture. This all is being transformed into grafic and caleidoscopic prints in fashion. The first option is perfectly shown by Issey Miyake, who can better than anders understand his country. Black and white printing is combined in his collection with an accents of bronze and blue. Those who are not afraid of colorfull Japanese animes would definitely like prints like those shown by Libertine and Hugo Boss.
Those beautiful Calipso shoes with the world on them are a perfect way to demonstrate this trend: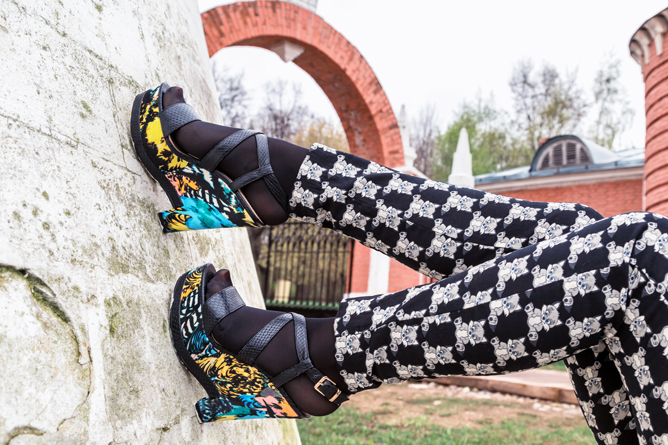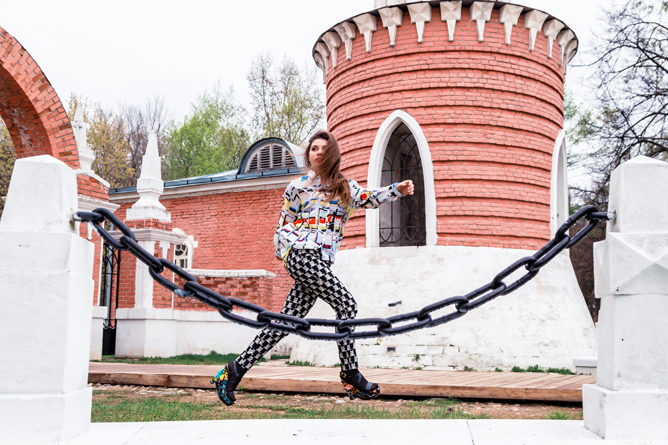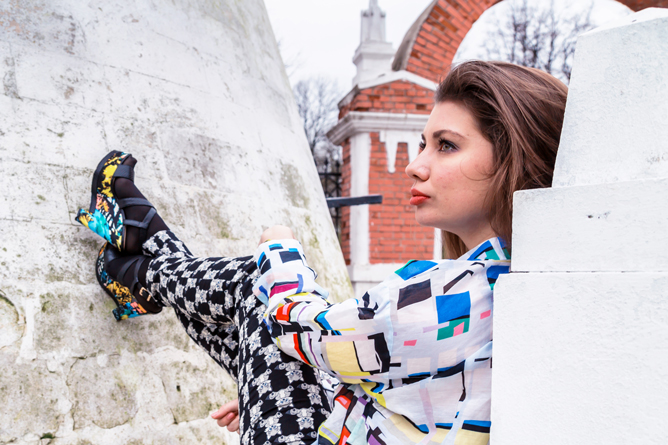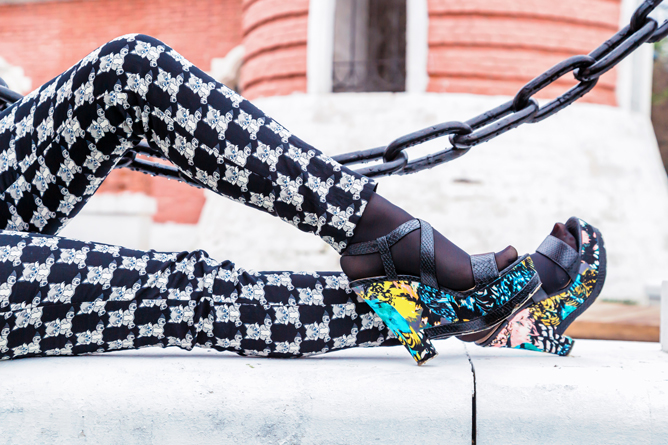 I'm wearing:
Two pair of shoes and bag Calipso
Dress and trousers Paul&Joe Sister
Shirt Marc Cain